Targeted by an undercover sting investigating potential pedophiles at the 2020 Sturgis Motorcycle Rally, a South Dakota man faces life behind bars for trying to entice a girl over the internet.
A federal jury on Nov. 3, 2021, found Christopher Covey Dale Truax, 34, of Rapid City, guilty of attempting to entice a minor for sexual purposes.
Remanded to the US Marshals, Truax faces from 10 years to life behind bars, plus a $250,000 fine, although his sentencing hearing hasn't been scheduled.
Truax's criminal defense attorney, Jennifer R. Albertson, told Coffee or Die Magazine that the Federal Public Defender's Office barred her from speaking to the media about ongoing cases.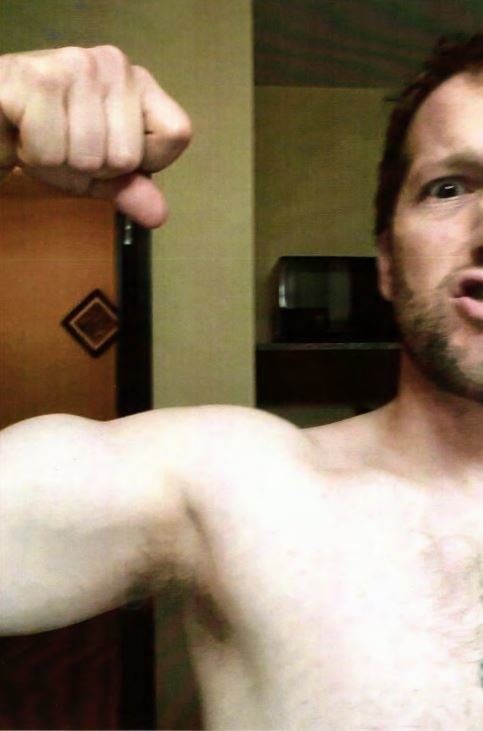 The investigation began Aug. 11, 2020, when Rapid City Police Detective Elliott Harding posed on the social dating site Tinder as "Cassie Mae," a girl from Arizona visiting South Dakota while her family attended the motorcycle rally, according to federal court filings.
The undercover officer didn't give the girl's age but warned she was younger than her profile indicated. Truax asked "Cassie Mae" whether she liked "talkin' dirty." The conversation then moved to mobile phone texts, where Harding claimed to be a 13-year-old girl.
During a series of increasingly explicit texts, "Cassie Mae" asked Truax whether he planned on going to the Sturgis Motorcycle Rally that weekend. He said he was.
Harding texted back that Cassie Mae's mom wouldn't let her go until she was older.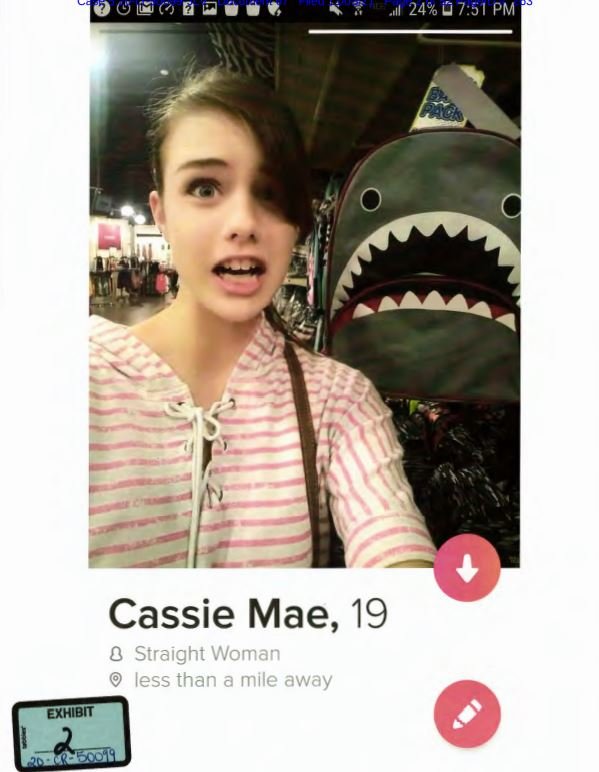 Another text exchange on Aug. 13 found Truax telling "Cassie Mae" he had a nightmare that their budding relationship was "a set up" and he was on the TV program To Catch a Predator.
"Cassie Mae" feigned confusion about a show that went off the air in 2007, typing "lol your such a dummy."
But Truax kept prodding, asking whether she was really a cop. Despite Truax's worries, they agreed to meet on Aug. 14 in the parking lot of Rapid City's West Middle School.
Although Truax never told Harding what he was driving, a late-model van kept circling the school.
Law enforcement officers staking out the parking lot matched the driver's face to the online photos in their file, and Truax was arrested.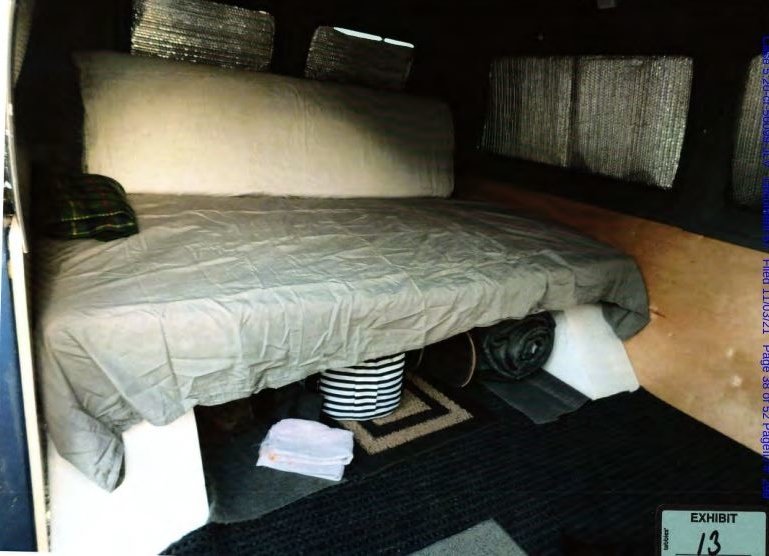 "Cassie Mae" wasn't just Harding, but also personnel from Homeland Security Investigations, the South Dakota Division of Criminal Investigation, the Rapid City Police Department, and the Pennington County Sheriff's Office.
In the back of Truax's van, officers found a bed, a loaded Glock 23 .40-caliber semi-automatic pistol, several dozen knives, three condoms, and a penis pump.
Also known as "Christopher Dale Sinchak," Truax was previously convicted in Clark County, Nevada, of conspiracy to commit coercion, a gross misdemeanor.
Read next: