The state of Arizona has six ports of entry along the 370-mile border it shares with Mexico. Local, state, and federal law enforcement agencies combine resources to stop illegal drug smuggling across high trafficked areas in the United States. Operation Pipeline is a national highway interdiction program supported by El Paso Intelligence Center (EPIC); Operation Jetway is a domestic interdiction program that seizes drugs and profits at all means of transportation stations, mail providers, package shipment facilities, and hotels.
But who enforces the law across the 2.8 million-acre tribal reservation belonging to the Native American Tohono O'odham Nation in southern Arizona?
The Shadow Wolves are an elite special operations unit from the U.S. Immigrations and Customs Enforcement (ICE) Homeland Security Investigations (HSI) who patrol a 76-mile stretch of desert and mountainous terrain. Their HSI office is the only one in the country that exists inside American Indian territory. The team is entirely composed of Native American tactical officers who use ancient tracking methods such as "cutting for sign" — a method learned from their ancestors — to search for and analyze evidence that may reveal tire tracks, footprints, clothing, trash, and other abnormalities in the environment.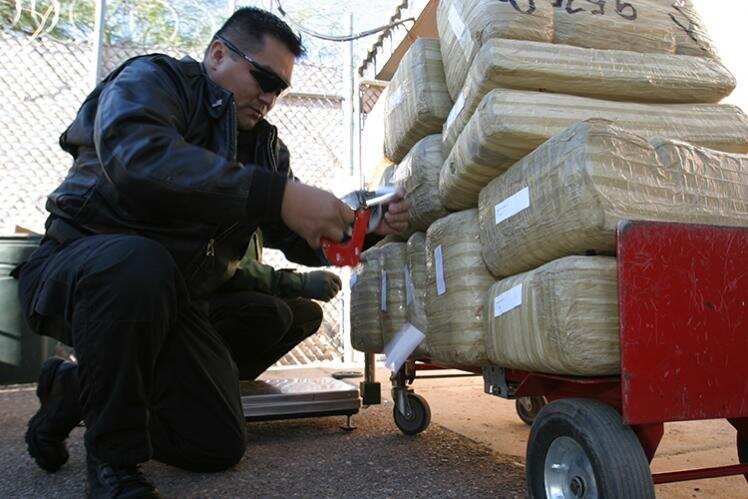 "Everything makes a difference when you are reading tracks," Lambert Cross, one of the original members of the Shadow Wolves, told a reporter from Customs and Border Protection Today in 2004. "See that fiber? When it shines like that, you know it's not natural. You know it's man-made, and somebody's passed this way."
The unit premiered in 1974 under the U.S. Customs Service, the predecessor to ICE, and their name comes from their reputation to "hunt like a wolf pack." Much of their success is rooted in their ancestry — generational knowledge that has been honed through centuries of practiced tradecraft and learned through living off the land.
"The mere fact that the Wolves are Native Americans allows them to better interact with the Nation's citizens," said Angel Rascon, HSI Sells assistant special agent in charge, in an ICE news release. "Not only do most of the Wolves speak the native language, but their unmatched knowledge of the area is a tremendous tool."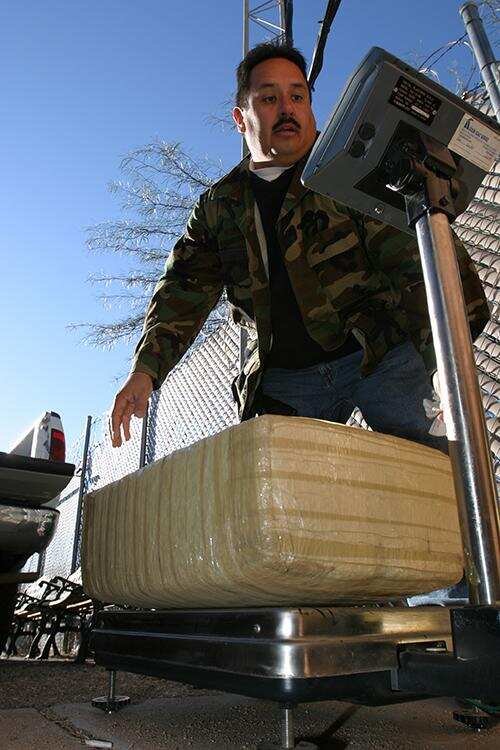 Their ancient tracking methods, attention to detail, and mastery of overlanding in remote borderland terrain combined with modern law enforcement technology such as GPS-tracking devices, night vision goggles to spot cartel lookouts on mountaintops, and encrypted radios for long-distance communication make them a unique asset with a priceless capability.
"In a high tech world, Native American tracking is an art that can easily be lost," said Kevin Carlos, a Shadow Wolf Supervisory Tactical Officer since 1997, in the same ICE news release. "The Shadow Wolves are actively using time-honored and proven skills at a time when the stakes are as high as they ever have been, with people trying to bring contraband and other threats into the United States."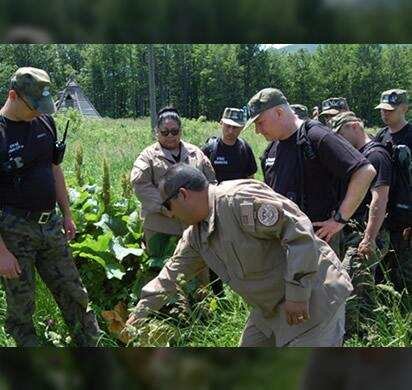 The experiences of the Shadow Wolves are not confined to Arizona, and their expertise is often requested across the pond where they teach border patrol agents the art of tracking and proper instruction techniques. Some nations have drug or human smuggling problems, while others are worried about the transportation of weapons of mass destruction. The Shadow Wolves have assisted law enforcement partners from Latvia, Lithuania, Estonia, Bosnia-Herzegovina, Croatia, Romania, Ukraine, Moldova, and more.
In June 2014, the Shadow Wolves taught a course in Warsaw, Poland. "These face-to-face training opportunities also serve to strengthen HSI's international partnerships and will benefit law enforcement cooperation and information sharing in future investigations," Carlos said.
Although numbering as low as 15 agents at times, the Shadow Wolves recover an estimated 60,000 pounds of illegal contraband each year.