At 3:37 p.m., May 30, 1925, Inspector Everson of the Louza Police Station in Shanghai, China, warned a crowd of nearly 3,000 Chinese protesters to disperse. The crowd contained unarmed students protesting missionary schools and Chinese laborers contesting the conviction of strikers who'd left employment in Japanese cotton mills. Only 100 Shanghai Municipal Police (SMP) officers were there to defend the police station, and they had already removed 70 protesters who'd broken into the station demanding the workers' immediate release. Reports estimated that just 10 seconds after the inspector's order, a detachment of Sikh and Chinese constables opened fire, killing six and wounding many others during the demonstration.
The violent conclusion to the tumultuous event was referred to as the "May Thirtieth Incident" by Europeans and the "May Thirtieth Butchery" by the Chinese. This failure to achieve a peaceful outcome led to the creation of a specialized police unit tasked with controlling riots. In December 1925, William Ewart "Dan" Fairbairn formed the Shanghai Municipal Police Reserve Unit. In his book on the unit, The World's First SWAT Team: W. E. Fairbairn and the Shanghai Municipal Police Reserve Unit, author Leroy Thompson describes the team as initiating a watershed moment in policing history.
The team's responsibility was to stabilize the Chinese city formed by the French Concession and the Shanghai International Settlement. From 1863, the British protected their own as well as American business interests in the city. The Chinese separatist group Green Gang controlled rackets in drugs, prostitution, and arms smuggling in areas along Shanghai's waterfront red-light district. Members of the Green Gang infiltrated the police to hinder police operations. One corrupt SMP officer was Detective Lu Liankui, a Green Gang boss and disciple of the Big Eight Mob.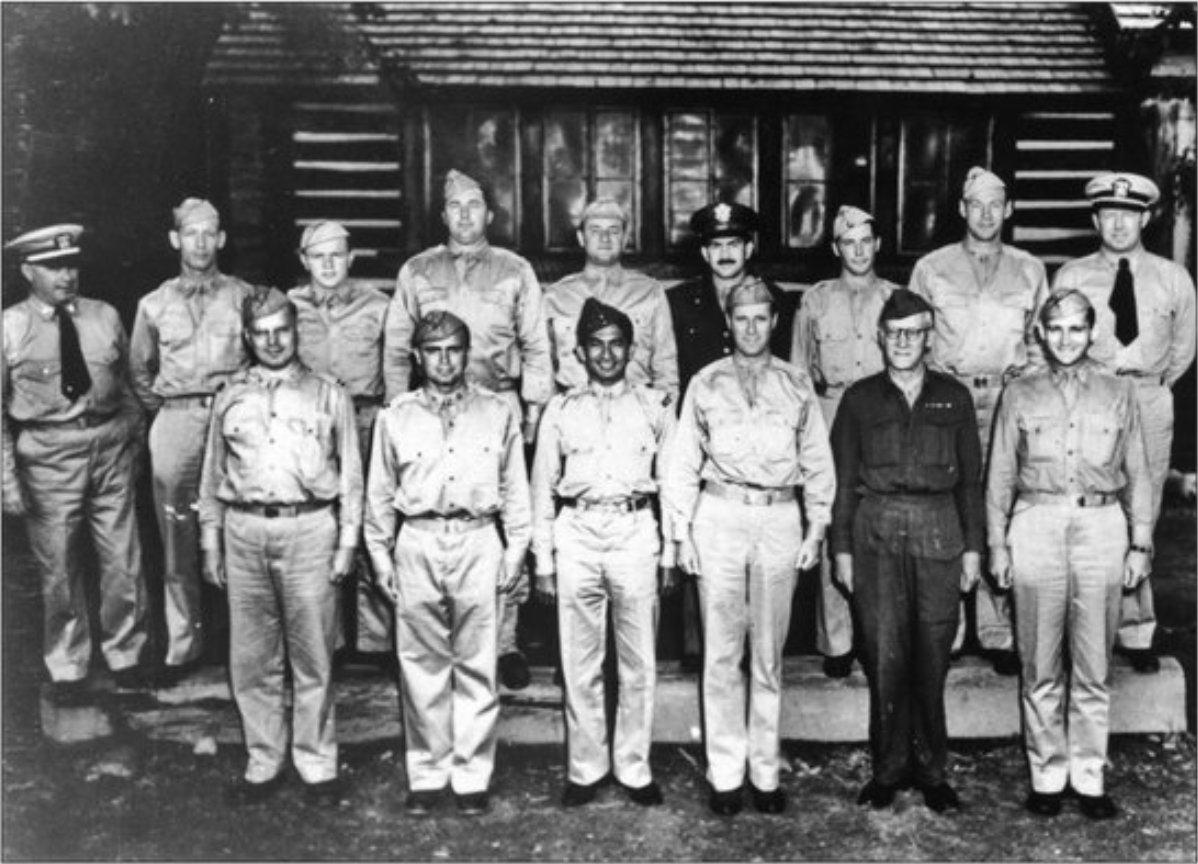 Fairbairn brought an unorthodox approach to the police beat. He ensured the 100 officers under his command — 14 foreigners (British, American, Irish, and others), 26 Sikhs, and 60 Chinese — were experts in unarmed and less-than-lethal combat. "I was in police work in the Orient for 30 years," he said, according to Thompson. "We had a tough crowd to deal with there so you had to be prepared to beat every trick in the book."
The Sikh officers in particular learned how to use 4-foot lathis — bamboo sticks bound with iron — for riot control. Fairbairn also taught his officers hand-to-hand combat techniques in a system called "Defendu" — a combination of jiujitsu, boxing, judo, and wrestling. Irishman Dermot "Pat" O'Neill, a fighter who rose to earn seventh dan in jiujitsu, served as Fairbairn's lead combat instructor. When he wasn't teaching police officers the art of street fighting or patrolling the back alleys of Shanghai, O'Neill built a working relationship with the US 4th Marine Regiment, the "China Marines," who sometimes provided military support to the reserve unit.
Fairbairn also made great use of Red Maria, the unit's all-purpose armored SWAT vehicle. Painted scarlet and capable of traveling at upward of 35 mph while its sirens wailed, the Red Maria was hard to miss. It was the size of a bus and could carry 50 officers. The Red Maria was equipped with a mounted Thompson machine gun, tear gas, an electronic light system, and two banners with messages, written in Chinese characters, warning that tear gas would be used against crowds if they didn't disperse.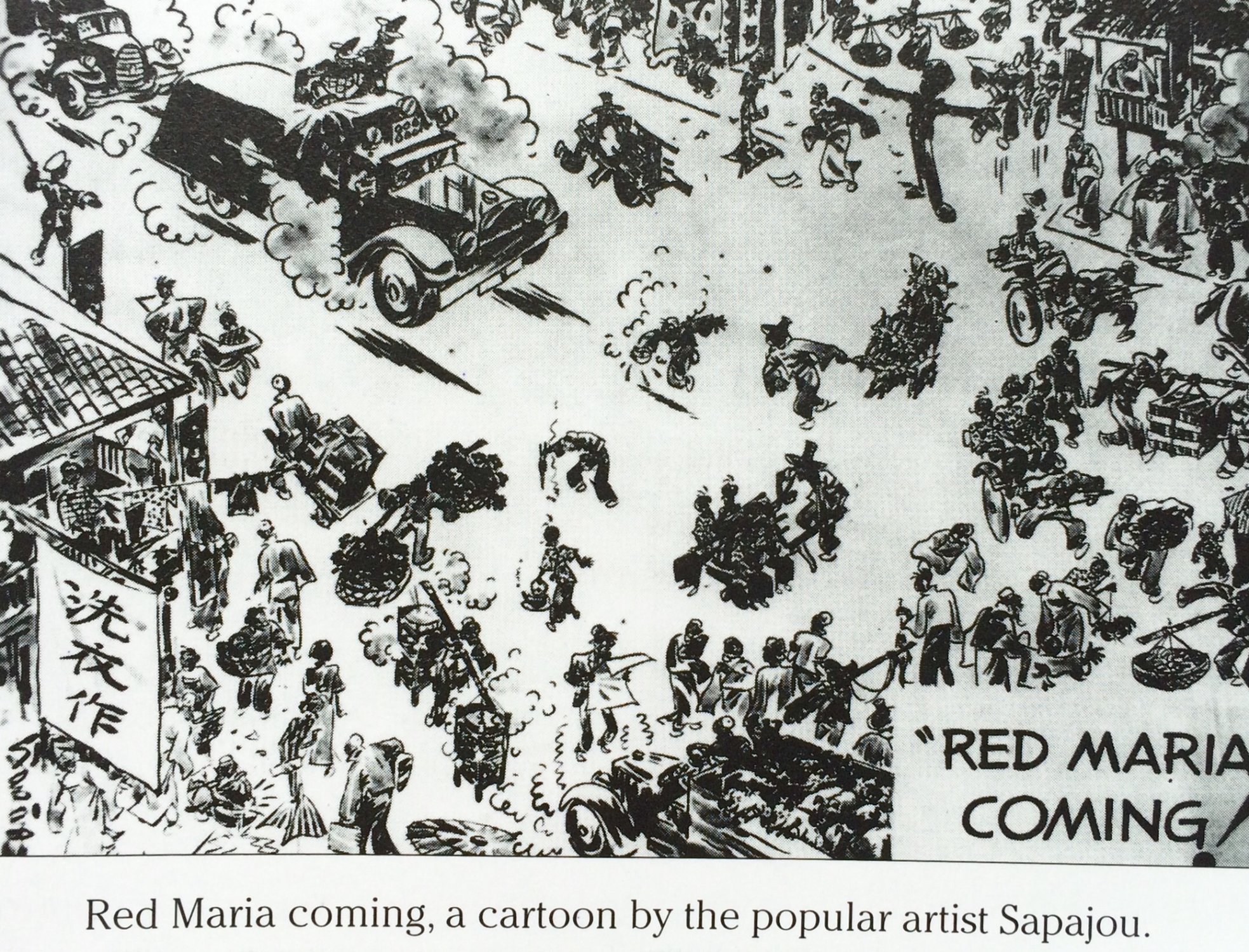 Inside the Red Maria, SMP officers had an arsenal of gas masks, handcuffs, spare batons, ballistic shields, ballistic vests, spare ammunition, and ropes and chains to hold back crowds. For an emergency other than civil unrest, the Red Maria carried ladders, axes, crowbars, bolt cutters, climbing ropes, and hammers for assault or rescue.
Fairbairn appointed Eric Anthony Sykes, a World War I veteran and competitive shooter, as a special constable to lead the reserve unit's sniper team. "One instance which has been cited took place in 1928 when seven kidnappers barricaded themselves for nineteen hours," Thompson wrote. "Although a reserve unit assault party rescued the victim early in the siege, the kidnappers continued to fire at police resulting in over 700 rounds of ammunition and 14 Mills bombs (hand grenades) eventually being used against them."
In nearly 13 years, the SMP engaged in more than 2,000 riots and fights, 666 of which involved shootings.
In World War II, Fairbairn, Sykes, and O'Neill taught commando units how to kill with their bare hands. Fairbairn also introduced training scenarios in places he called "mystery houses," which he developed in Shanghai. Modern police and military would recognize them as "shooting houses" or "kill houses." The facilities featured shouting and firecrackers to mimic the noises of a real-life raid. Fairbairn incorporated locked doors, searching for and engaging targets hidden by trapdoors, and surprise pop-up targets — all elements of kill houses today.
"When I organized and trained Riot Squads for the Shanghai Police I developed a system of fighting out of the methods that got results," Fairbairn said, according to the book Operatives, Spies, and Saboteurs: The Unknown Story of the Men and Women of World War II's OSS, by Patrick K. O'Donnell. "But in modern warfare, the job is more drastic. You're interested only in disabling or killing your enemy. That's why I teach what I call 'Gutter Fighting.' There's no fair play; no rules except one: kill or be killed."
Fairbairn trained legendary units such as the US Office of Strategic Services, the British Special Operations Executive, and the US-Canadian 1st Special Service Force (commonly known as "The Devil's Brigade"), predecessors of the British Special Air Service and the US Army Special Forces.
Read Next: Castner's Cutthroats: The Alaska Scouts Who Retook US Soil in WWII