On July 29, 2009, Taliban fire ripped through the windshield of Maj. Mary Jennings Hegar's HH-60 Pave Hawk helicopter.
"I heard a crack like a baseball bat hitting a home run, and then the helo's windshield shattered right in front of my eyes," Hegar writes in her memoir, Shoot Like a Girl: One Woman's Dramatic Fight in Afghanistan and on the Home Front. "Through the web of splintered glass, the Kandahar desert hills stretched out for miles in front of me. But all I saw was the perfectly round little hole in the middle of the windshield, where the hot desert air was whistling in from outside."
Bleeding from shrapnel wounds in her arm and leg, Hegar put her helicopter down in the hot landing zone. She was picking up a team of Air Force Pararescuemen (PJs) and three wounded patients. After loading all passengers, she took off toward the next echelon of care and quickly realized her body wasn't the only thing leaking.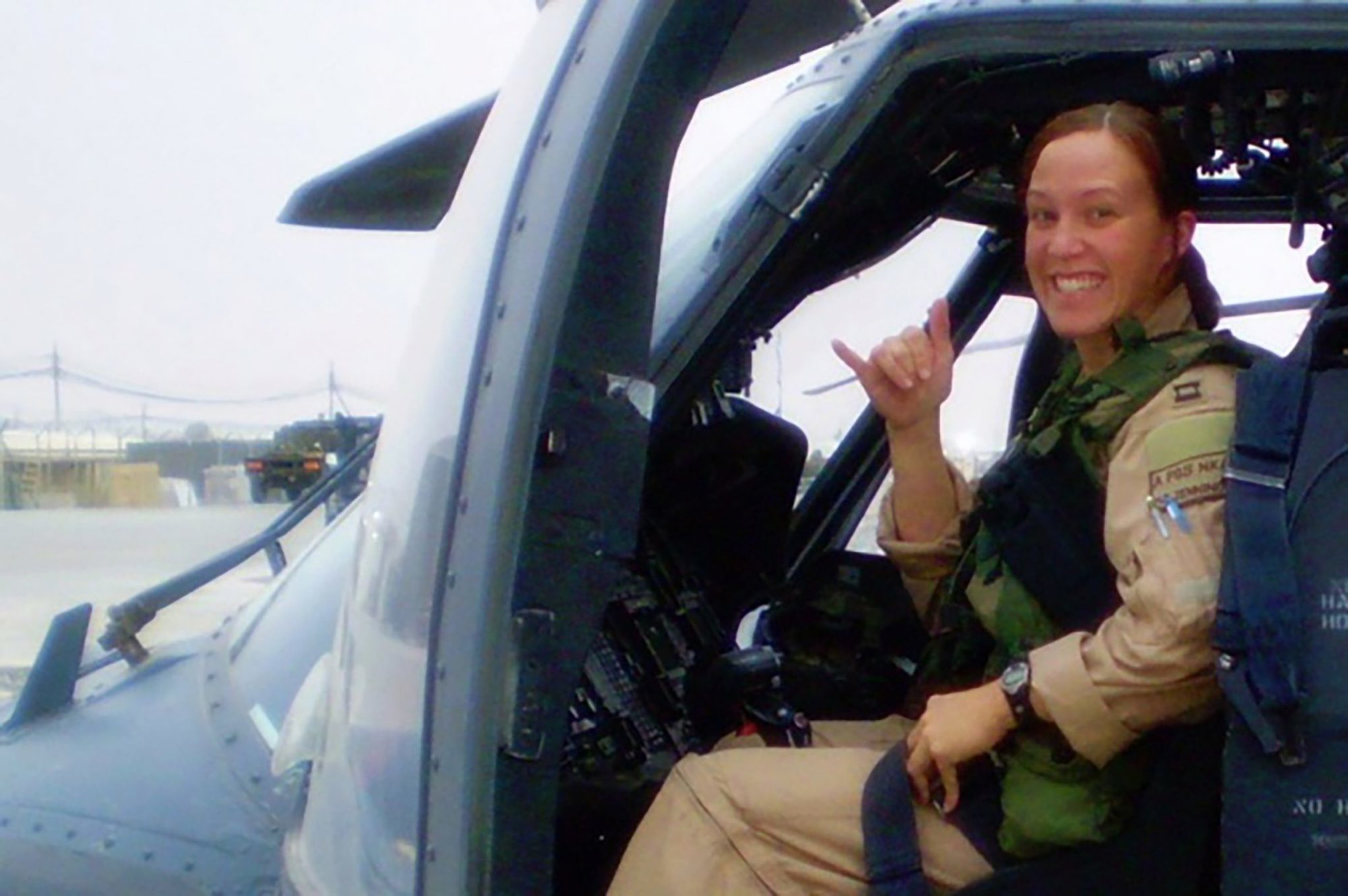 The Pave Hawk had been shot to pieces and was hemorrhaging fuel. Forced to conduct an emergency landing in enemy territory, Hegar immediately took to defending her crew's precarious position.
Another Pave Hawk was able to extract the wounded soldiers and PJs, but there wasn't enough room for the downed crew. Two OH-58 Kiowa pilots came to help, but the observation helicopters don't have space for passengers. In a bind, Hegar and her co-pilot agreed to stand on the Kiowa's skids and hold on to the aircraft's rocket pods. As the Kiowas took off, the Taliban continued to attack, and Hegar, armed only with her rifle, poured effective fire into the enemy positions as the helicopter narrowly escaped to safety.
For her wounds and bravery under fire, Hegar was awarded a Purple Heart and the Distinguished Flying Cross with Valor Device, making her the second female in history to receive the award. In Shoot Like a Girl, she describes flying missions in Afghanistan and how her actions in combat are part of a larger fight for gender equality in the military.
Read Next: 'Code Red Fallujah' Is a Surgeon's Tale of the Bloody First Battle of Fallujah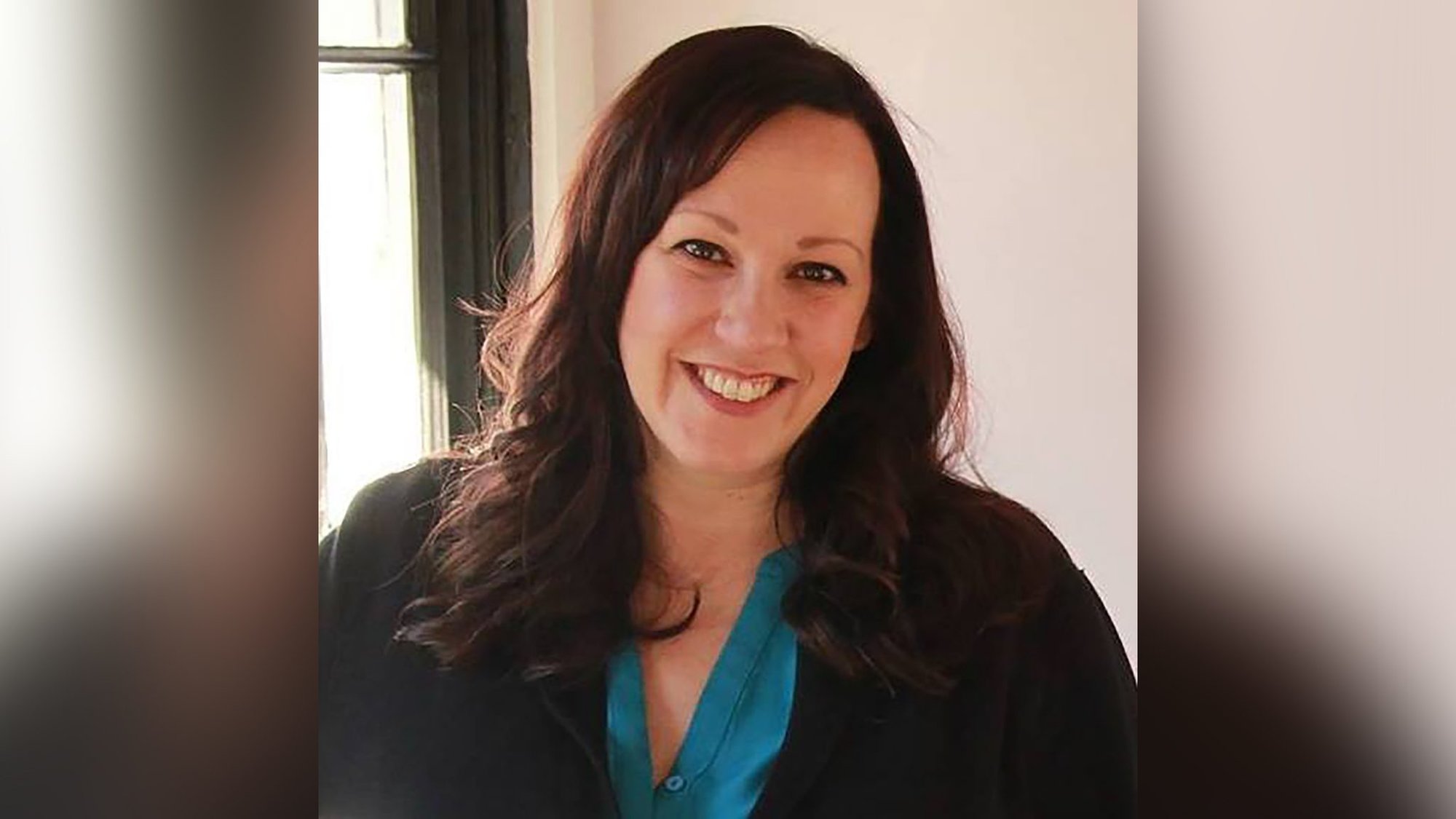 Even before she graduated high school, Hegar's journey to becoming a pilot had developed into a struggle for equality. When she asked a mentor to write a recommendation for ROTC, she was instead given a letter that slandered her character, claiming she could never hack it in the military.
Hegar recalls the encounter with the mentor she had believed to be an ally: "The Navy is no place for you, Mary. What are you trying to prove? This isn't a game. Defending our nation should be left to the strong, and it's no place for a woman. […] You'll thank me later."
Reeling from the sting of betrayal, she pushed on, and in college, she excelled, eventually landing at the top of her ROTC program. Once she was commissioned in the Air Force, hurdles continued to hinder Hegar's path to becoming a pilot. From biased commanders to prejudiced instructors, Hegar experienced a seemingly endless flood of resistance.
She writes about being sexually assaulted by an Air Force physician, who threatened to end her chances at becoming a pilot. Despite turning himself in, her attacker was protected by the command staff, leaving Hegar disillusioned with her chosen branch. She ultimately left the Air Force to pursue a career flying for the California Air National Guard.
After earning her wings, Hegar flew a wide array of missions, from dropping water on California wildfires to conducting hurricane relief efforts in Texas. Soon she found herself deployed overseas in support of Operation Enduring Freedom.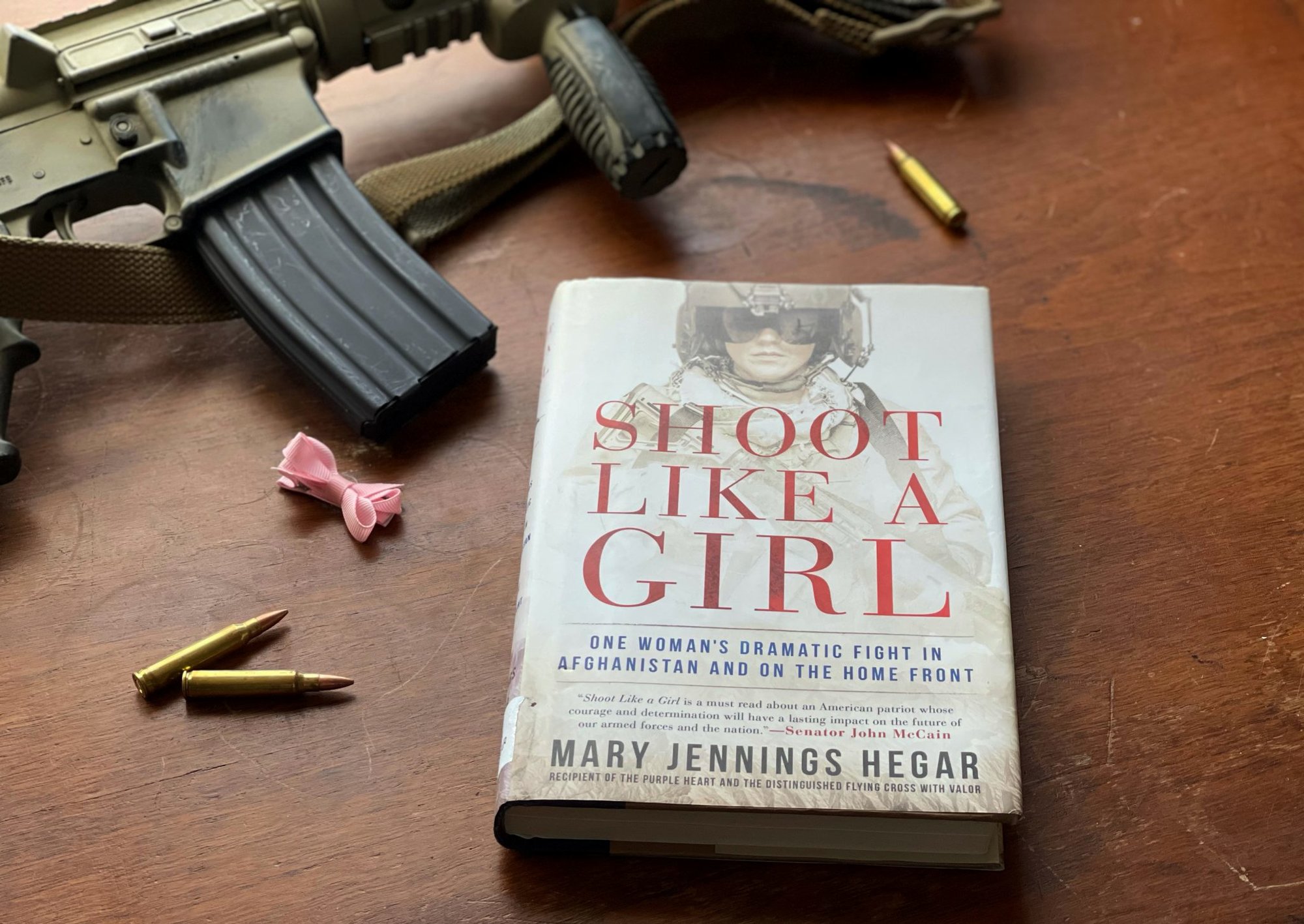 During her third deployment, she was wounded and then prohibited from flying again. When she found out she was also barred from serving in any ground-combat roles due to her gender, Hegar set her sights on a new mission. In 2012 she filed a lawsuit against the secretary of defense, citing the ban as unconstitutional. A year later, the combat exclusion policy was lifted, allowing women to serve in combat arms jobs.
Responding to criticism for opening previously closed jobs to women, Hegar writes in Shoot Like a Girl, "History will do what it always does, however. It will make their ignorant statements, in retrospect, seem shortsighted and discriminatory, and the women who will serve their country bravely in the jobs that are now opening up will prove them wrong. Just like we always have."
Shoot Like a Girl is a compelling memoir of a pilot's fight for survival on the battlefield and gender equality in the military and beyond. Hegar continues to fight, though now in the political arena. In 2018, she ran for Congress, seeking to represent Texas's 31st District. Though she didn't win the seat, her campaign ad, "Doors," went viral. She ran for a US Senate seat in Texas in 2020, and though she lost that race, Hegar's story is a testament to the fighting spirit of America's women warriors.
---
Shoot Like a Girl: One Woman's Dramatic Fight in Afghanistan and on the Home Front by Mary Jennings Hegar, Berkley, 304 pages, $16