From small companies who save every penny just to get there and showcase their products to the industry's biggest names who budget thousands of dollars for premium booth space, the annual Shooting, Hunting, Outdoor Trade (SHOT) Show has it all.
It's literally impossible to see everything during the four-day trade show, and even though I'm no rookie to the floor, it still manages to keep me wide-eyed and overwhelmed with excitement. Not everyone is able to participate in this private industry trade show, so here's my roundup of the hottest products from SHOT Show 2019.
Steyr Arms Elite Experience
[vimeo id="312192127″ /]
This year at SHOT, Steyr Arms USA CEO Scott O'Brien showcased a bold new product for the American market: The Steyr Elite Experience. In short, O'Brien doesn't want the relationship with his customers to end at the cash register. If you buy a Steyr centerfire rifle that costs $1,250 or more, the company will throw in a paid two-day training course (worth $650) at the Steyr Academy in Talladega, Alabama, with world-class trainers.
There are currently three precision rifle courses to choose from, as well as an AUG carbine course, a scout rifle course, a precision hunter course, and a course for the HS .50/.460, all of which are taught at the CMP Talladega Marksmanship Park. Free training is a real bargain and something that not many people budget for or take the time to do (even though they should!).
Daniel Defense Delta 5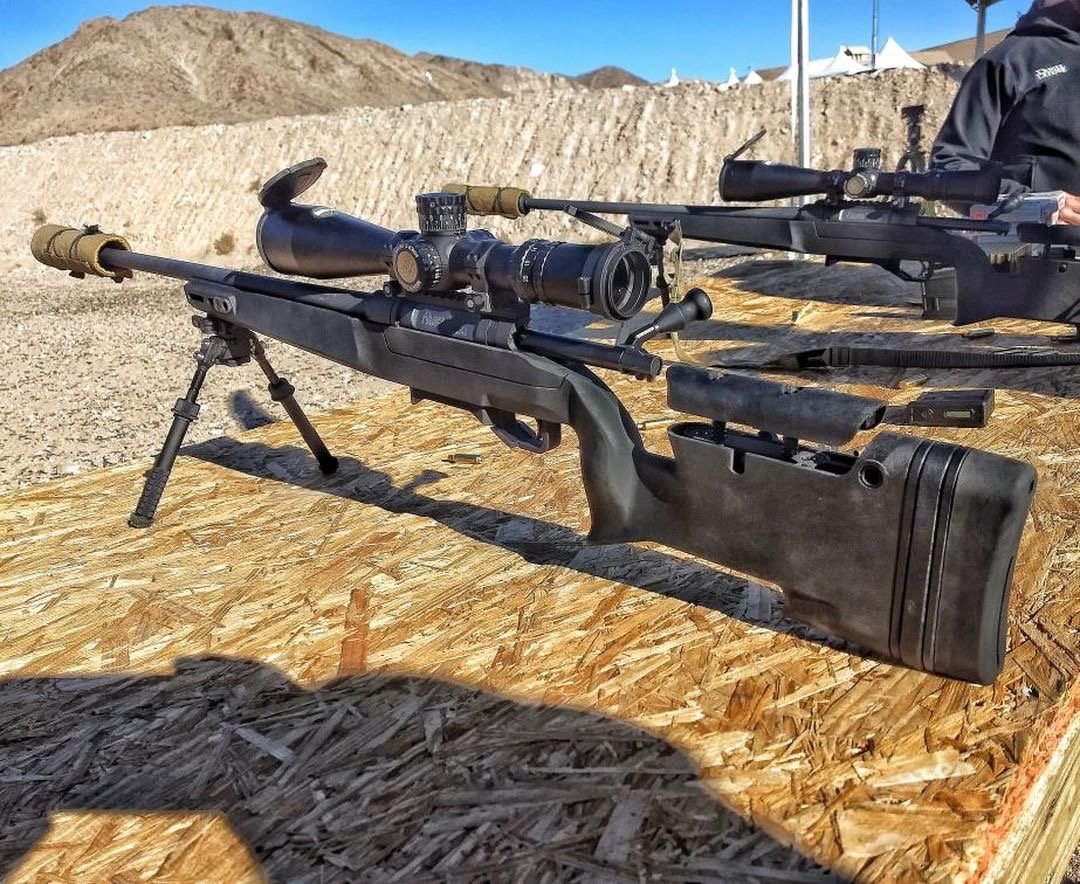 The Delta 5 is the new bolt-action rifle from Daniel Defense, and it's no surprise that a company well-known for AR's would bring that same modularity to the bolt-gun platform. What stands out with this rifle are the array of out-of-the-box customizations that are normally considered upgrades — some of which would require professional gunsmithing.
The rifle features a user-interchangeable, proprietary steel, cold-hammer-forged-to-contour barrel; a stainless steel action with integral recoil lug; and a three-lug bolt with 60-degree throw and floating bolt head.
The Delta 5 is available in .308 Winchester, 6.5 Creedmoor, and 7mm-08 Remington. "We are very excited to bring a bolt-action rifle to the market that's ready to go right out of the box and also has an expandable platform," said Layne Newman, public relations specialist for Daniel Defense. I had the pleasure of running the Delta 5 at the Daniel Defense Range Day prior to SHOT Show, and it's a smooth rifle worth checking out.
Elite Tactical Systems Clear Mags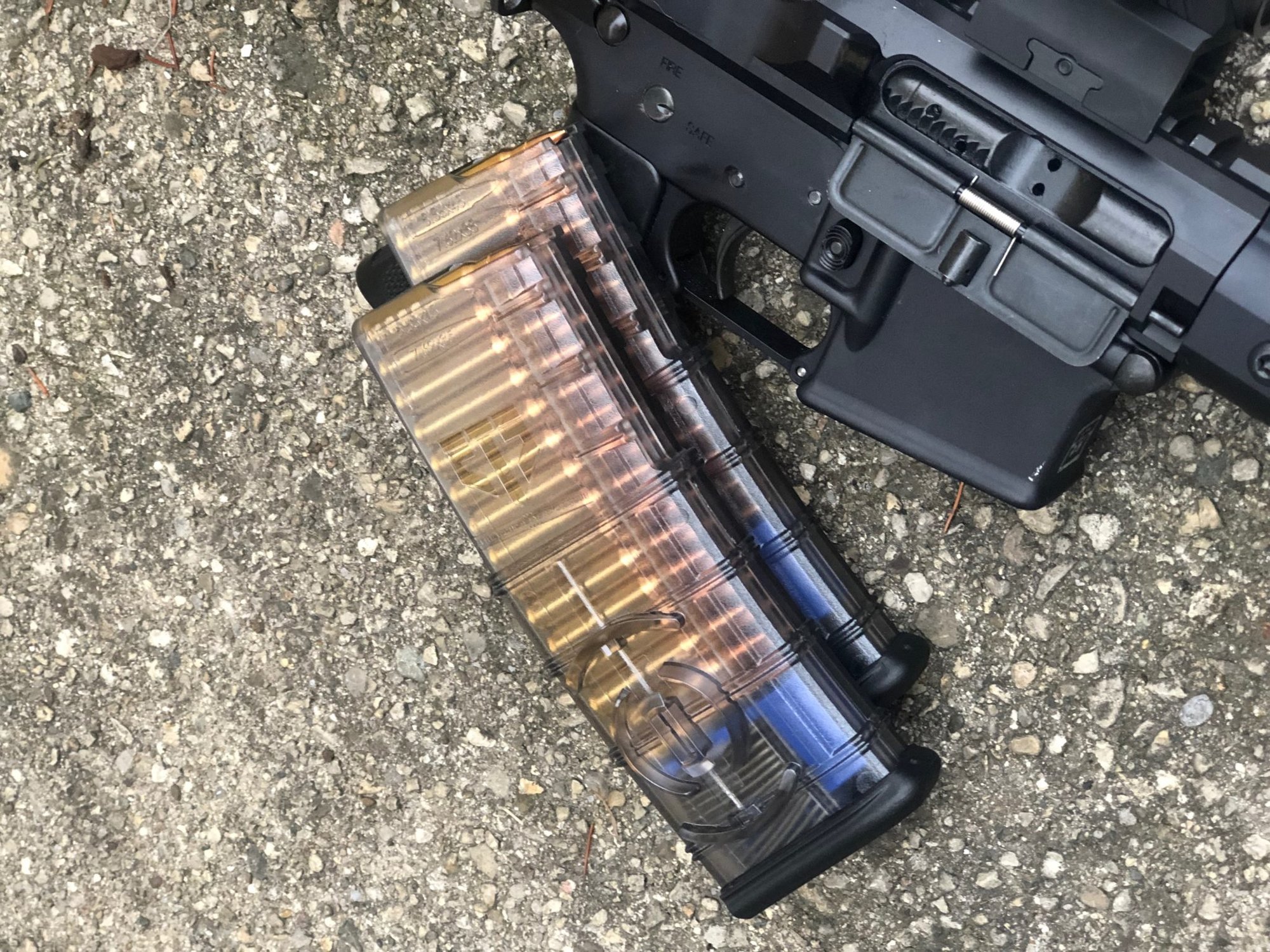 If you haven't noticed, clear magazines are everywhere right now. Elite Tactical Systems (ETS) has been the leader in this craze; however, if you didn't have a Glock, you may have felt left out of the party. That all changed this year at SHOT when ETS announced a magazine series for the SIG Sauer P320 and the Smith & Wesson M&P and M&P Shield. There is talk of a few more, but that is "to be announced" — so, if you're still waiting for clear mags for your favorite platform, keep your eyes and ears open for future announcements from the company.
Lewis Machine & Tool Shorty 40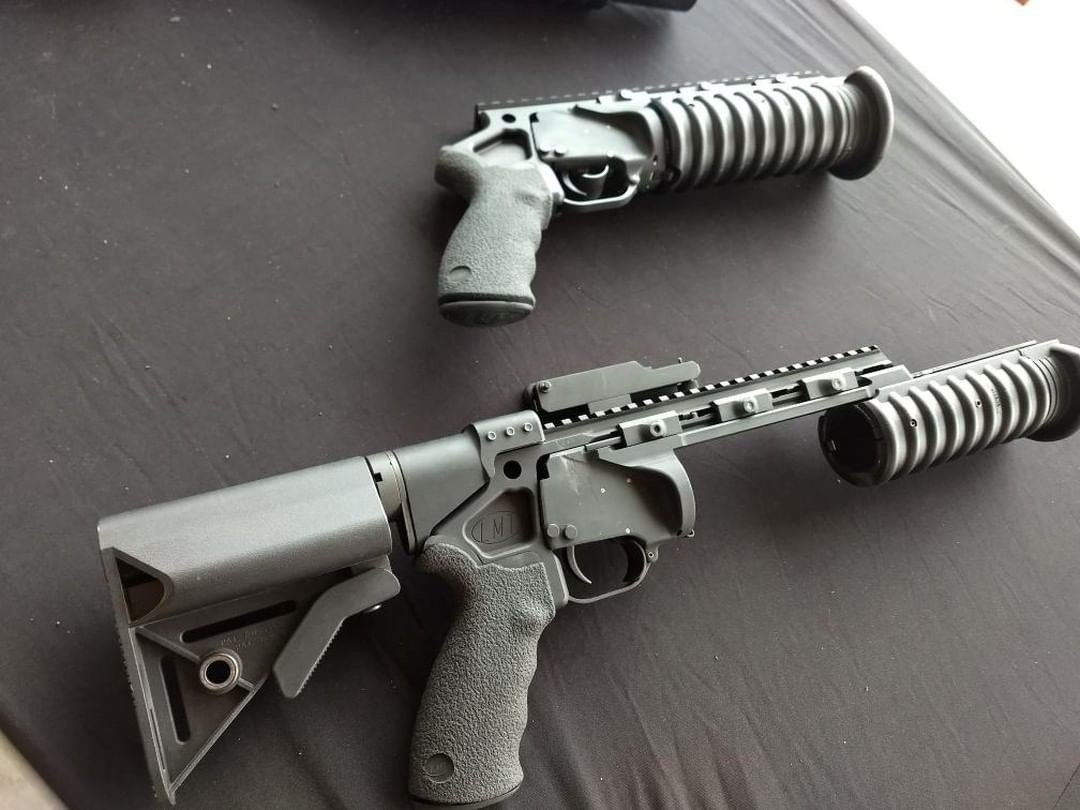 Attending the ATAC Global Range Day at Nellis Air Force Base was one of my 2019 SHOT Show highlights. The private event is held exclusively for military, defense contractors, and law enforcement, so it was an honor to be invited. My excitement peaked when I found out I'd be running a 40mm grenade launcher.
The Lewis Machine & Tool (LMT) Shorty 40 Pistol is the world's smallest grenade launcher. The M203 40mm is a stand-alone weapon built on the LMT frame for a rail mounted M203 with an ergonomic grip. It features a 7-inch, 40mm, 1:48-inch right-hand twist barrel and is built with aerospace aluminum. The price tag on this tiny grenade launcher is right around $2,269. Not everyone is able to obtain these grenade launchers, but it was still a cool experience. LMT representative Mark Nicholson said that even though most of LMT's products are not available to civilians, they want the public to be aware of certain aspects of the company and products, as that is soon going to change.
Crimson Trace Lasersaddle
If you're a fan of Mossberg's pump-action shotguns, this new and first-of-its-kind laser is worth looking into. Crimson Trace's Lasersaddle is specifically designed for the Mossberg 500, 590, and Shockwave models. The Lasersaddle takes the thinking out of aiming when quick target acquisition is a must.
I had the opportunity to run the Lasersaddle and found it to be quick and accurate. The laser is available in green or red, and it retails for $170 to $220. There's something about running a pump-action shotgun that feels inherently badass a la Arnold Schwarzenegger in "Commando." And while the Lasersaddle may not make you want to "eat Green Berets for breakfast," it's still a useful tool to have in the toolbox.