Jewish American businessman Si Spiegel — the "king of the artificial Christmas tree" — made millions building his empire but is also among the last surviving bomber pilots of World War II. Spiegel, now 97, flew 35 dangerous combat missions over Europe during the war, and almost didn't make it home from his 33rd mission.
The 5-foot-7-inch, 150-pound first lieutenant from New York was assigned to fly B-17 Flying Fortresses with the 849th Bombardment Squadron of the 490th Bombardment Group, 8th Air Force, situated at a Royal Air Force airfield in Eye, England. He described his first mission in September 1944 as a "milk run" — a bombing mission of little danger. Then 20 years old, Spiegel braved German anti-aircraft fire or flak for the next several months while flying daylight bombing missions. During World War II, raids often carried out in the daylight killed more than 50,000 American airmen, the majority flying on B-17s and B-24s. The 8th Air Force alone suffered 40% of all casualties in the air war.
"Whatever it takes to stop this evil," Spiegel told Laurie Gwen Shapiro, writing for The New York Times in December 2021, adding that civilians were often killed in bombing missions too. "We went on a mission, we dropped bombs, we came back. As far as other bombers, I've gone to a lot of reunions, and I never heard any regret."
On the morning of Saturday, Feb. 3, 1945, a massive force of 1,437 bombers and 948 fighters took off from England bound for Nazi Germany's Luftwaffe headquarters. The bombing of Berlin, Hitler's capital, had begun.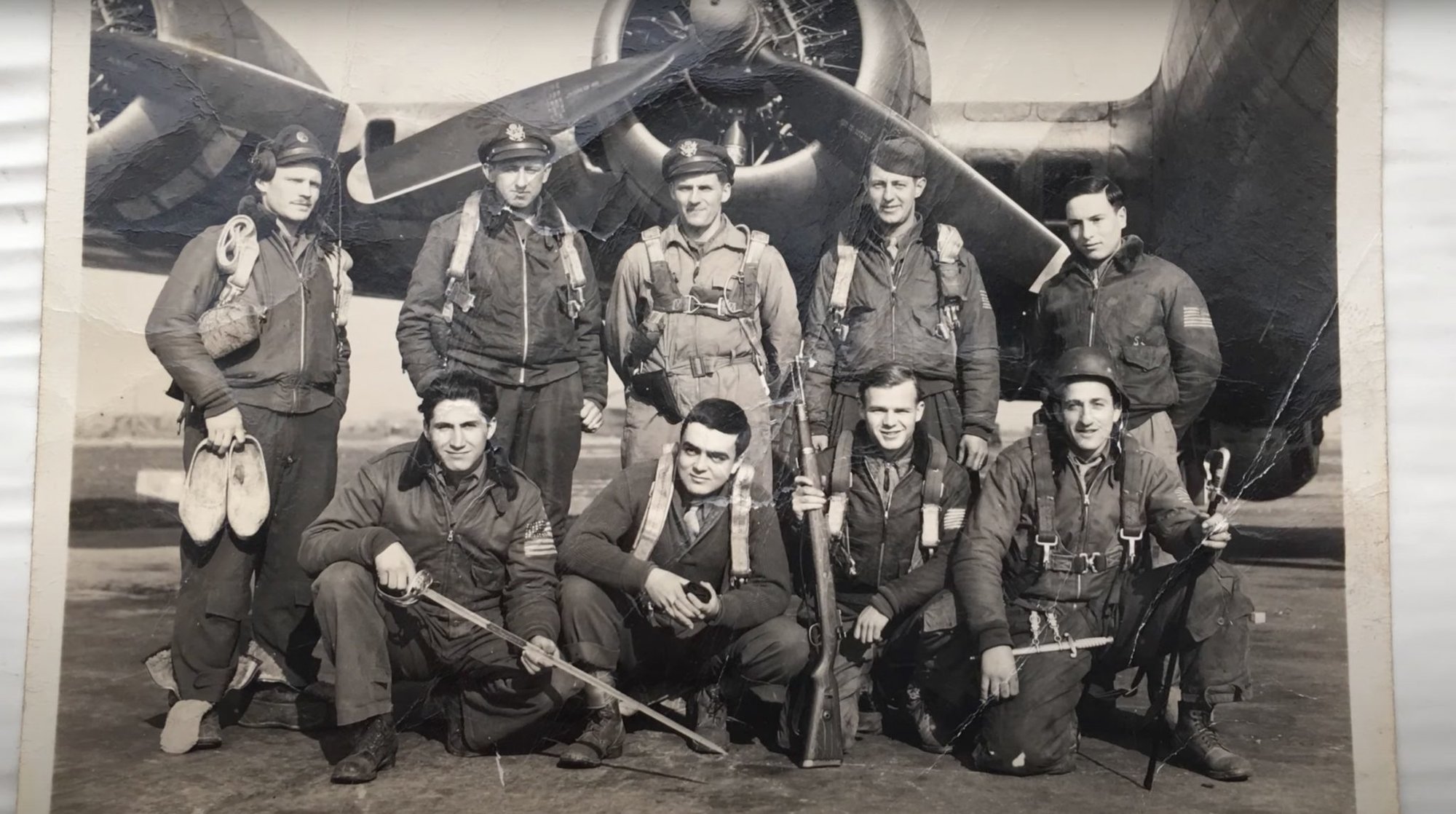 Early in the flight, however, one engine of his B-17 plane malfunctioned. Then, as he flew over Berlin, flak hit a second engine. The problems mounted, and the fuel tank started leaking. With two engines now lost, Spiegel ordered his crew to prepare to crash-land in Poland, territory only recently abandoned by retreating Germans.
"The nine men reached Warsaw at 1:30 p.m.," writes Shapiro in the Times. "The city was rubble. A bridge lay torn and twisted across the frozen Vistula River. Looking for a place to land, they headed downriver until they spotted a single-engine plane with the Soviet red star. It was barely 200 feet off the ground."
Spiegel lowered his wheels and fired off flares. The Soviet pilot wiggled his wings, a friendly gesture indicating to follow close behind his flight path. The massive American bomber flew over forests until it committed to a landing on its belly in a frozen potato field in the village of Reczyn. Soon they were assisted by the Russians, their allies in the war. Although taken in and eventually brought to the Polish city of Toruń, the Americans couldn't leave without approval from Moscow. Worse yet, Spiegel's nine-member crew on the Berlin Mission were declared missing in action.
Without proper authority to return to England, the group was joined by another American aircrew and devised a risky escape plan.
Some men went to Spiegel's wrecked plane located about 75 miles away. They salvaged an engine and a spare tire using a truck, gas, and tools they obtained through bribes.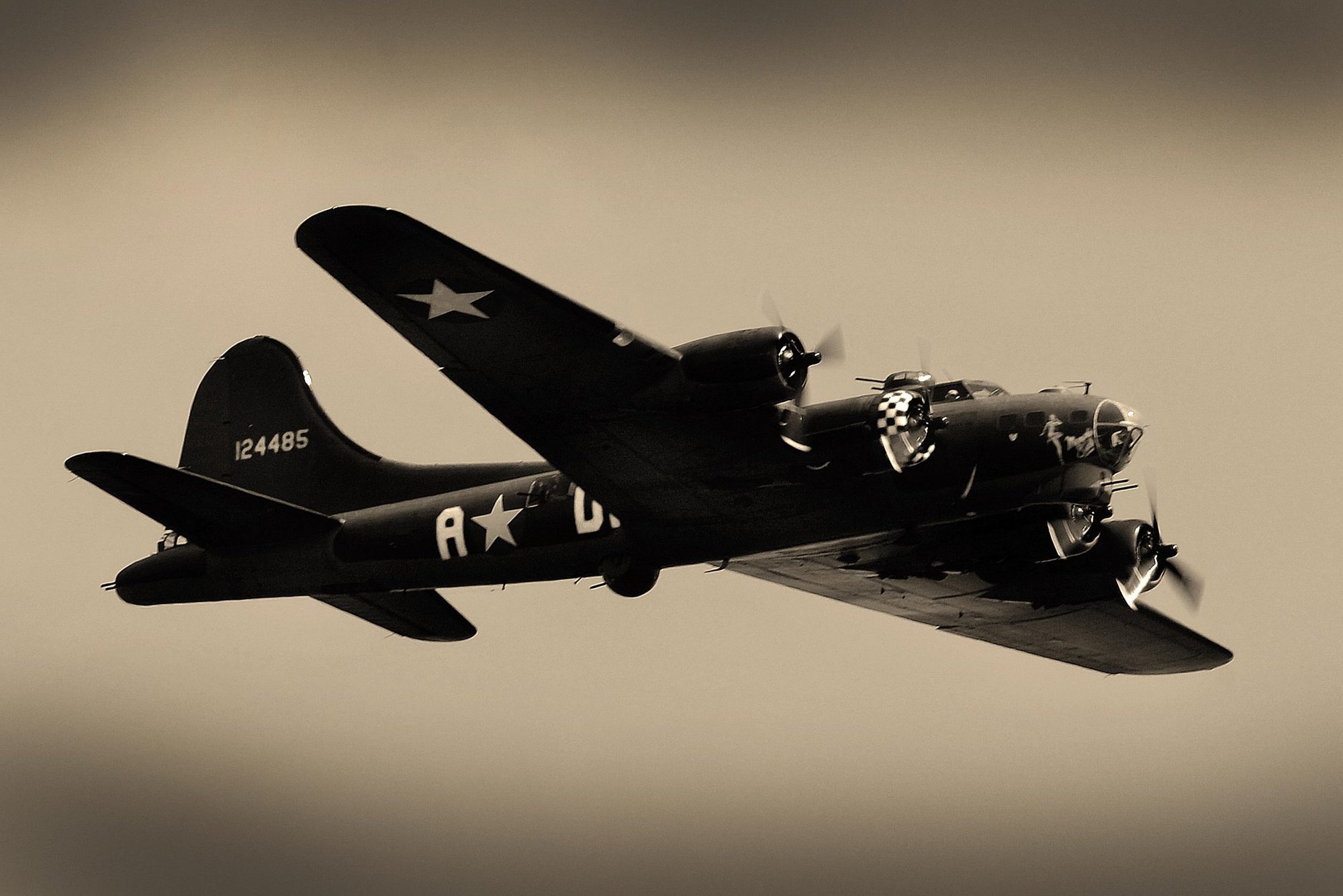 "We had poles, the Polish people had cut small trees down and made poles that we tied onto the engine," Spiegel said in a 2010 interview with the New York State Military Museum. "We had eight Polish men lifting this engine up, putting it on the truck bringing it back to [Toruń]."
Nineteen men flew out of Toruń, past a single Soviet guard waving at them to stop.
After Spiegel arrived back in England, he flew two more bombing missions before his flight status ceased. He returned home to a hero's welcome on Aug. 31, 1945. He met his second wife, Motoko Ikeda, a Japanese American woman who had spent time in confinement at a Japanese internment camp during the war, and the couple had three children together.
In the 1950s, while working as a machinist at a brush manufacturer in Mount Vernon, New York, Spiegel made millions of small multicolored brushes for display in department store windows. Fabricated machines to make these brushes sold for $12,000 each. However, the design fad soon lost favor, and Spiegel's bosses searched for ways to repurpose the machines.
They experimented with producing artificial Christmas trees. The first batch was created out of green polyvinyl chloride plastic, or PVC. Although made from the same basic materials, they were a far cry from the realistic trees in production these days. Spiegel, a senior machinist, went to close down a factory. When he returned to his higher-ups, reporting the industry was set to explode in sales, one boss thought he was insane.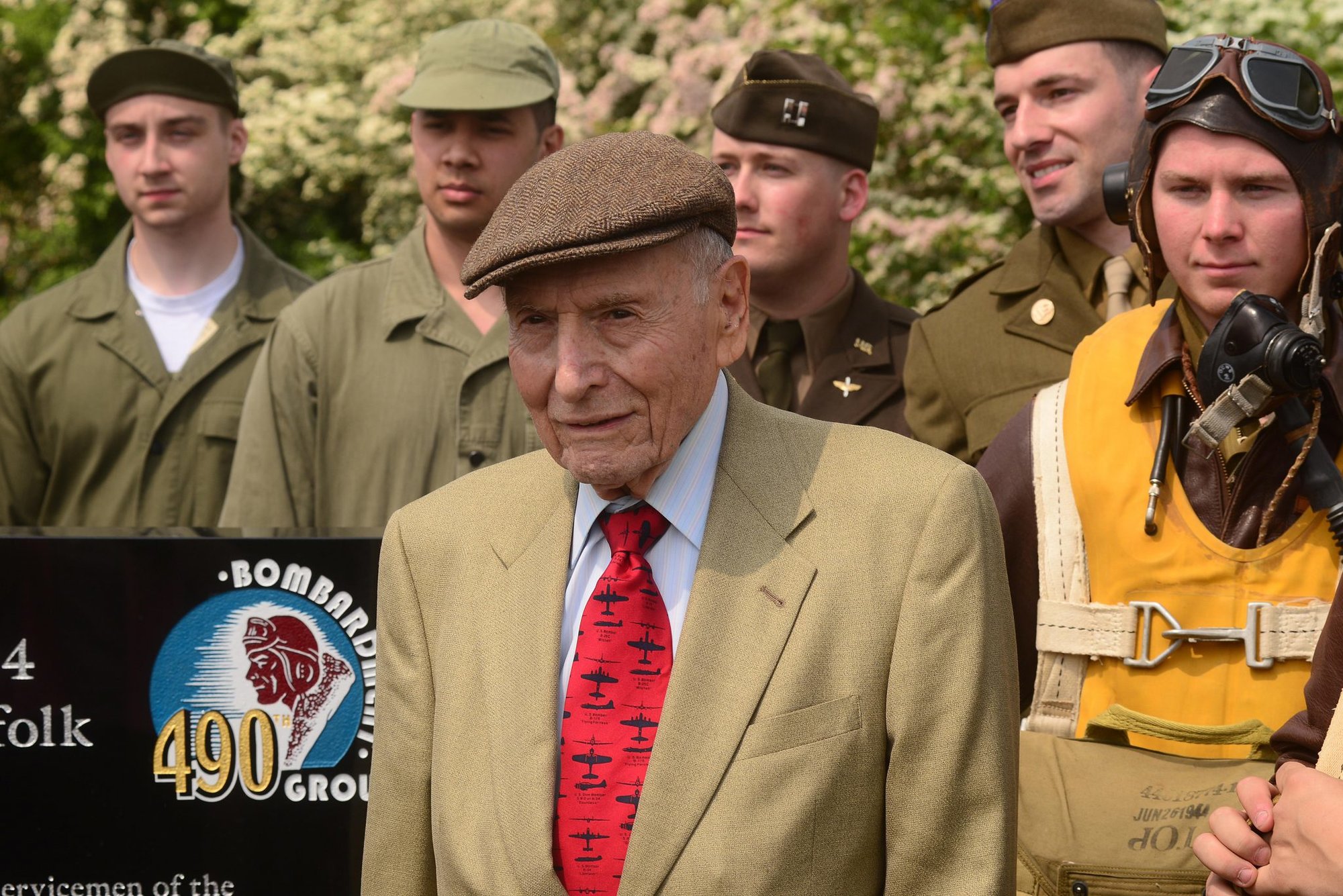 But instead of ignoring Spiegel, his other boss allowed him to start his own Christmas tree division called American Tree and Wreath.
Spiegel brought in real trees to examine and improved his machines to increase production. He mastered how to create perfectly shaped trees in an expedited time. By the mid-1970s, American Tree and Wreath made on average 800,000 trees a year. Spiegel was the leading expert on the artificial Christmas tree and branched out to patent his designs and launch his own line of fake trees before retiring in 1993 as a multimillionaire.
Following his wife's death in 2000, Spiegel joined Army Air Corps veterans groups where he shared camaraderie with fellow airmen suffering from night terrors and post-traumatic stress. He believes he is the only member from World War II. After he remarried a third time to JoAnn Bastis, the couple traveled to Europe twice, including the Polish village where Spiegel crash-landed in 1945.
Today, Spiegel lives in a comfortable New York City apartment, and although artificial trees based on his designs decorate close to 75% of American households that celebrate Christmas every year, his home now goes without a tree.
Read Next: 4 Significant Military Events That Happened on Christmas