Sidney Shachnow was 9 when he escaped from a Jewish ghetto in Lithuania during World War II. He survived the Holocaust, traveled 2,000 miles to Germany, became a US citizen, and ultimately served 39 years in the US Army's Special Forces and the highly sensitive Detachment-A in Cold War Berlin.
However, he kept his story under a strict code of silence, and for decades the horrors he'd experienced inside a Jewish ghetto were left untold. Only in 2004, as his health began to fail, did he publish Hope and Honor: A Memoir of a Soldier's Courage and Survival and reveal his haunted secrets to the world.
"I found it painful and I wasn't sure anyone would believe me," he writes in the preface.
Shachnow was born Schaja Shachnowski on Nov. 23, 1934, in Kaunas, Lithuania. He was raised in a middle-class Jewish household until the Nazis invaded during World War II. The Nazis gave his family 30 days in July 1941 to relocate to Concentration Camp No. 4, Kovno.
"There was no infrastructure, no water pipes, no sewage system, and no access to running water," Shachnow wrote. "Not only the brutality of the Gestapo, but the threat of disease was an ever-present terror to the population."
Shachnow later talked of how those concentration camps varied from the more notorious Nazi death camps because they did not have direct mass murder equipment like the "showers" and ovens of Dachau and Auschwitz. But of the 40,000 Jews who lived in Shachnow's camp, only 2,000 survived.
"Treblinka, for example, could kill 12,000 people and get rid of the evidence — the ashes — in a matter of an hour," he recalled in a 2014 speech at Elon University in North Carolina. "Our camp did things the old-fashioned way."
Bulldozers would dig mass graves, and prisoners were ushered to the edge and shot. For nearly three years, Shachnow and his family lived under constant fear. Then, one morning at dawn, he and his uncle, Willie, made a break for freedom. He hid underneath his uncle's coat as they synchronized their walk through the gate. Shortly afterward, the children in the camp were all murdered.
When Willie reached the prearranged drop-off point, Shachnow dashed from underneath his coat, spotted a woman with a red kerchief, and followed her into a building just off the street. The woman was a contact who risked her life to rescue those imprisoned in the ghettos. She assisted in relocating him to a local farming family until he was reunited with his mother and younger brother, who also escaped. In August 1944, the Soviet army took control of Lithuania and liberated the camp. Shachnow and his family lived with Soviet officers in their home.
In the fall of 1945, Shachnow and his family arrived in Fürth, Germany, following an exhausting 2,000-mile journey by foot, wagon, and train through Poland, Czechoslovakia, and Hungary. In 1950, they left Europe behind and sailed aboard a US Navy ship to Boston, Massachusetts. He knew no English. But the Army provided him an education, and he enlisted in 1955. He graduated from the University of Nebraska and earned a master's degree in public administration from Shippensburg State College (now Shippensburg University) in Pennsylvania. He received his commission as a second lieutenant in 1960 and soon commanded an infantry company in Germany with the 4th Armored Division.
"He was interested in making a career out of the Army, and that was his intent," Special Forces historian Bob Seals recalled in a video presentation at the Bull Simons Award Ceremony held in 2019. "He had a strong infantry background, strong mechanized background before he volunteered for Special Forces."
Shachnow served on two tours to Vietnam, first with the 5th Special Forces Group, then later with the 101st Airborne Division.
"Things went pretty well," Shachnow reflected, regarding one of his tours. "I enjoyed the assignment, even though I got shot twice."
In Shachnow's next assignment, he served in Berlin with Detachment-A — a secret unit that remained classified until 2014, when the US government officially acknowledged its existence. He later returned in 1989 for the fall of the Berlin Wall.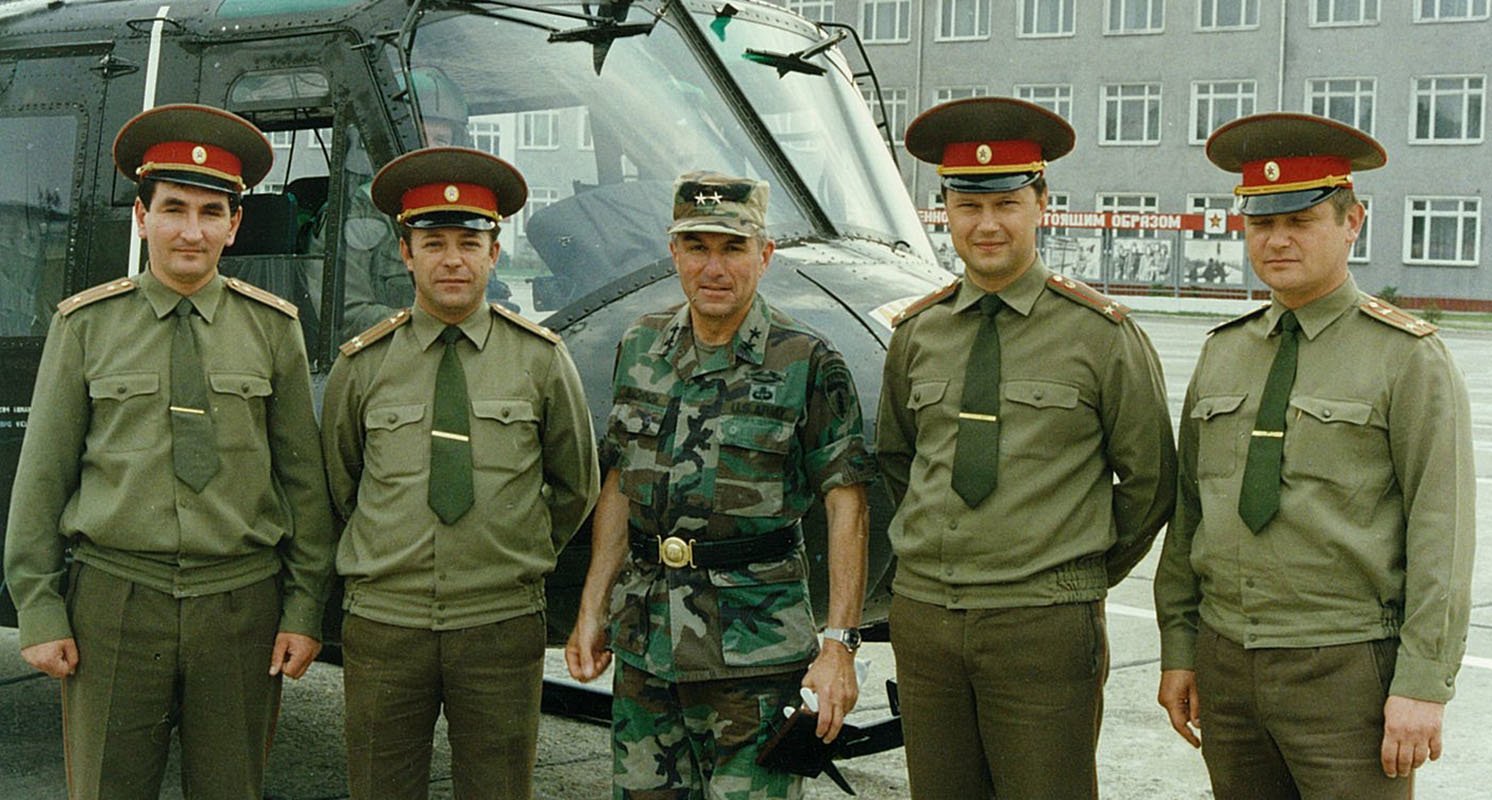 "I have been involved or played a part in some of the most significant times in history from the beginning of Special Forces, the Vietnam War, and the Tet Offensive, to the fall of the Berlin Wall while living in the former home of the Treasurer of the Third Reich as Commander of US Forces," he wrote in his autobiography. "The irony of circumstance has always been exceptional in my life, from being enemies with the Germans, friends with the Soviets as they rescued me and my family from Kovno, and later enemies of the Russians during the Cold War and protecting West Germany."
In the early 1980s, Shachnow reported to Fort Bragg, North Carolina, where he served as an operations officer and chief of staff as the Army stood up what is now its Special Operations Command. Shachnow retired in 1994 after nearly four decades in the Army, rising from private to major general. He served 32 of those years as a Green Beret and helped make Special Forces its own basic branch. For his actions in combat, Shachnow received two Silver Stars, three Bronze Stars, two Purple Hearts, and numerous other medals and achievements, including his induction as a distinguished member of the Special Forces Regiment in 2007.
Before he died at 83 in 2018, he reflected on his extraordinary life. In his speech at Elon, he said, "Unavoidable suffering can give you meaning in life."
Read Next: