Few people can put themselves in the shoes of a soldier. Currently, less than one percent of the American population is active in the United States military; the veteran population, as of 2017, hovers around eight percent. As such, it's often difficult to understand the path of sacrifice and service that only some are willing and capable of traversing. For those who do, the rigors endured are innumerable and often life-changing.
An even smaller group of people have amalgamated those experiences with a unique musical past. When these like-minded individuals find each other, the connection can be as powerful as the bond formed in service, and the goal as noble — to give back to and help support the communities they came from and served proudly.
That's the precise mission of hard rock group Silence & Light, a talented quintet comprised of former United States special operations veterans. In just a few short years, the band has recorded an album and established themselves as difference-makers in the veteran and civilian first-responder communities. It's safe to say that the future looks bright for Silence & Light.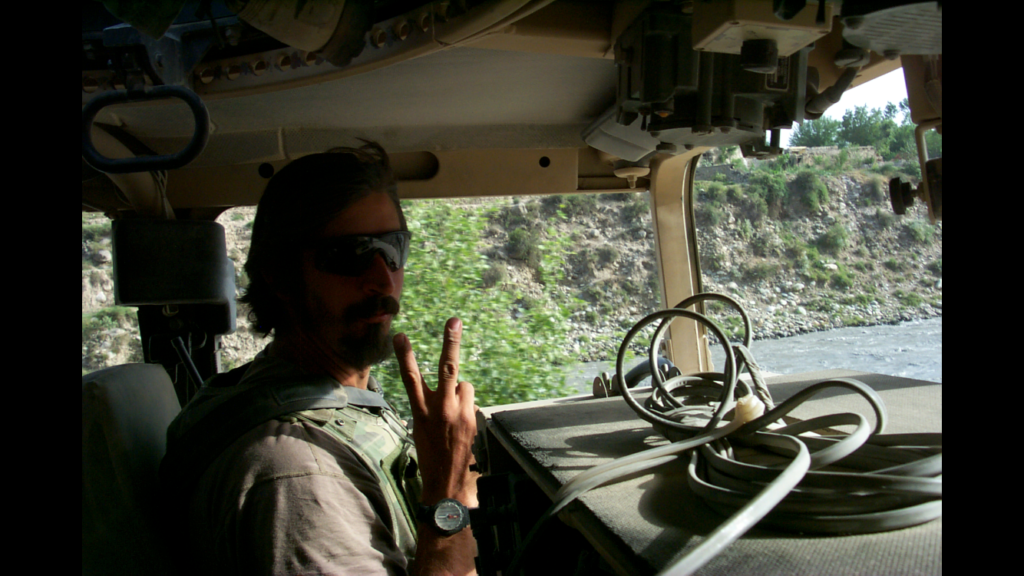 Several songs from their upcoming self-titled debut album are currently available on iTunes, Apple Music, and Spotify, with a new song set to be released Monday, October 21. The full eight-track album will be available later this year, and all the proceeds from the album and merchandise sales will be donated to veteran-oriented charities. This year, the band has chosen Warriors Heart and the Marine Raider Foundation.
The proverbial spark began in 2010. U.S. Army Ranger and Delta Force operator Brad Thomas had left the military and was transitioning back to civilian life. Although he had been invested in a variety of outlets that helped raise awareness for veteran causes, he couldn't help feeling that there was something more he should be doing to give back to the military community.
The thought continuously flowed between the synapses of Thomas' brain. Nearly four years later, he still hadn't found the answer — though he was doing everything he could to get there. However, it was a typical date night with his wife that eventually provided the answer he was searching for.


"I've got a room in my house that's full of all my music and art stuff. It's hands down the coolest room in the house," Thomas said. "One night my wife entered the room and said, 'You know Brad, you play all the time. It's a shame that you aren't doing anything with all this.'
"It didn't hit me at the time when she said it, but a few days later while driving the lightbulb came on. I know what I can do," Thomas recalled thinking to himself. "I can write music and give the proceeds back to the community where I came from and loved so much."
Within a week, Thomas' musical journey was already starting to take off. He made arrangements to meet up with Jason Everman at a Mastodon show in New York City. Everman had played in two hugely successful bands from the 1990s Seattle grunge scene — Nirvana and Soundgarden — however, he was jettisoned from both bands prior to their now-legendary success. Those conditions, among other things, propelled Everman to join the military, where he served as an Army Ranger and Green Beret.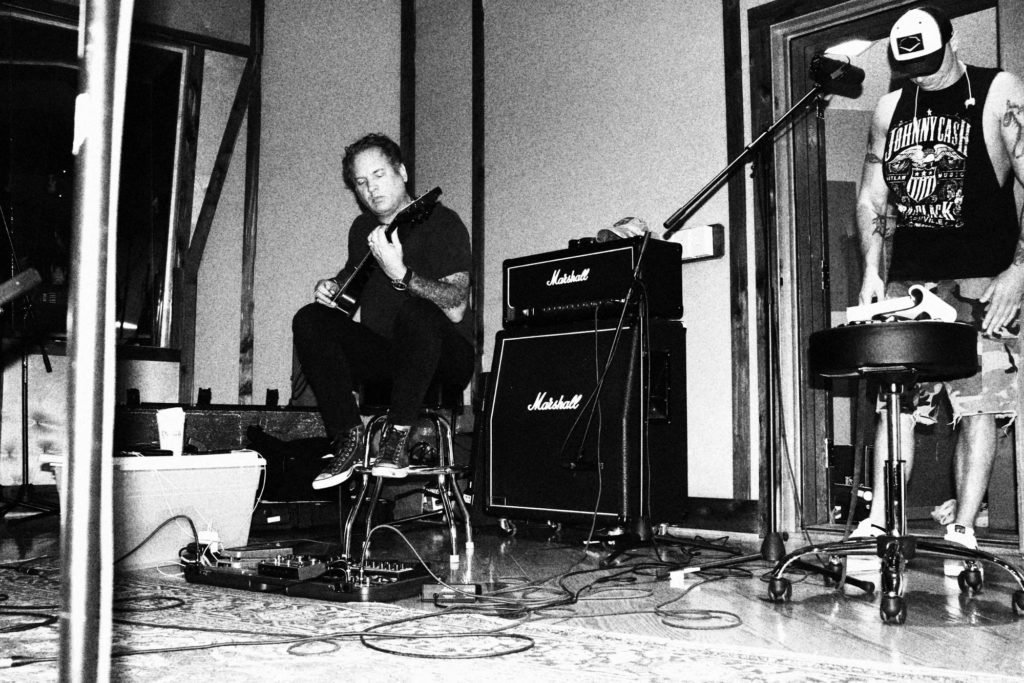 During the NYC Mastodon show, Thomas approached Everman about his idea for a veteran-led rock band that put money back into the veteran community.
"I know you have been out of music and out of the scene for a long time, but I'm looking to start a band and was wondering if you would like to be a part of it," Thomas recalled saying to Everman. Without hesitation, Everman replied, "Hell yeah, let's make it happen."
Thomas immediately started restructuring his social media accounts to spread the word that he and Everman had started a band. While it was a meticulous undertaking, it ended up paying off in a big way.
By July 2017, the lineup of Silence & Light was solidified. In addition to Thomas (guitar & music composition) and Everman (guitar), their social media outreach brought in Tyson Stahl (bass), Fred Cowell (vocals), and Brandon Lundeen (drums). After years of waiting for something special to transpire, Thomas' bold ambition had finally been forged in stone. With a common bond of brotherhood, a lifelong passion for music, and an incredible desire to become an effective apparatus for the veteran and first-responder community, Silence & Light finally started to show signs of life.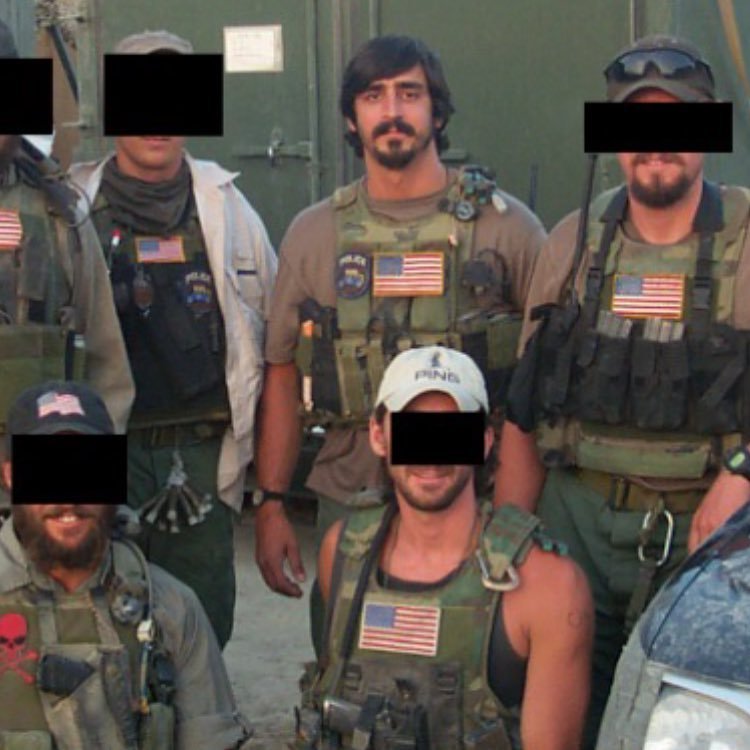 The band met in person for the first time in January 2018, and over the next few months began writing material for their first album. In addition to their philanthropic goals, the band found playing music together to be therapeutic. It helped them deal with the mental and physical aftermath of war.
"We all find a lot of purpose in this," Thomas said. "Not everything else we do in life gives us the same fulfillment as this. We want our fellow veterans to know we have all been there, that we have lived through the dark days. But most importantly, we want everyone to know we are here to do something about it and help."
It didn't take long for the band's message to spread. Individuals and groups from across the country reached out to ask how they could help support their cause. Another key component to their success fell into place around this time as well.
As Thomas was scrolling through his social media, he happened to see a message that he was not expecting. Josh Gudwin — the world-renowned, Grammy-winning producer who recorded albums for Celine Dion, Justin Bieber, and Maroon 5 — was offering to help. Being a U.S. Marine Corps veteran, Gudwin was intrigued by the band's mission and said he'd be interested in recording their debut album.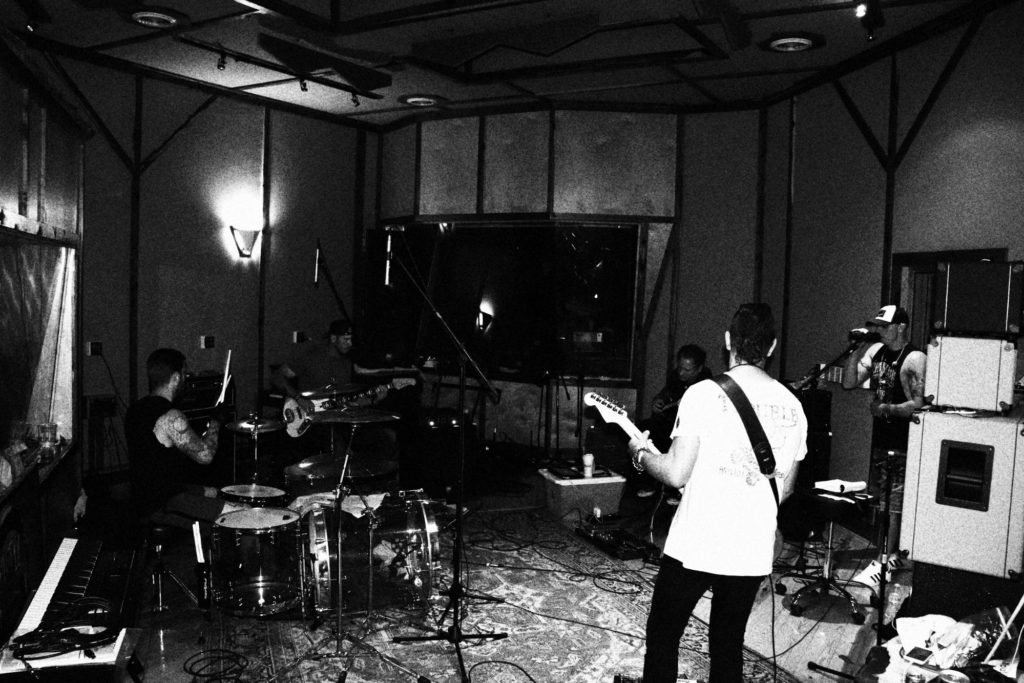 In January 2019, Silence & Light headed to Van Nuys, California, a northwest suburb of Los Angeles, to begin rehearsing and recording their debut EP at Stagg Street Studios. With Gudwin in the fold and Bill Lane engineering the album, the band knew things were heading in the right direction.
"When we started, at the time, we didn't know what it was going to turn into," Thomas said. "But after a couple of sessions with Josh (Gudwin), things were looking up. But with him being an A-list producer, we were worried about what he thought of the music, so we asked him how he felt about it."
Thomas recalled Gudwin responding: "I had a bailout plan just in case, but the fact that I'm still here tells you everything you need to know."
For a songwriter and musician, the first time playing in front of an audience — especially a successful and well-connected one — can be a vulnerable moment. But the positive remarks and reinforcement from Gudwin were validating and made the band more at ease with the process. Thomas credits everyone's passion and their ability to find common ground for making the recording process smooth. There was no chaos or the internal conflicts that many bands endure.
"We approached the whole songwriting and collaborative process the same way we approached our military careers: do things the best way right away. Let's make it as good as we can possibly make it the first time," Thomas said. "There's absolutely zero drama. We don't bang heads. It's the first musical engagement we have ever been a part of where there isn't any drama. Everybody is here for a common goal and mission and to make the best music we can."
Silence & Light's music encompasses a range of topics drawing from each member's unique life experiences, both in and out of the military. Their sound is reminiscent of past alternative-grunge acts such as Alice in Chains and Stone Temple Pilots, but they combine it with a modern edge that will appeal to music fans across the spectrum.
While the tone and lyrical content of the album is brooding and dark, Thomas hopes to demonstrate a positive outlet for some of the negative feelings that people in general and veterans in particular can harbor.
"People sacrifice in the military. They sacrifice for years and years to become whatever it is they become," Thomas explained. "But once you walk out the door, that identity is gone. It's gone. Everything that they had ever given or watched your friends die for is no more. So guys are left with this void to fill, and unfortunately, some fill it with bad stuff. We have plenty of damage and bad experiences to draw from to gather inspiration, but using music as our outlet to explain them is incredibly healthy."