We see it all the time. You walk into your favorite local coffee shop, and there it is — a new coffee offering from some faraway land, with three magical words etched on the side of the bag: single-origin coffee.
Discovering a new single-origin coffee is an exciting journey for many coffee enthusiasts. For this author, tracing coffee from seed to cup is like being the main character of an Indiana Jones adventure movie. The exception is that the "Holy Grail" that I am chasing on these coffee excursions is the actual backstories of the farms or estates at which the coffee is grown.
Knowing where coffee is produced gives us a greater understanding of the coffee's profile and paints a clear picture of what goes on at its origins.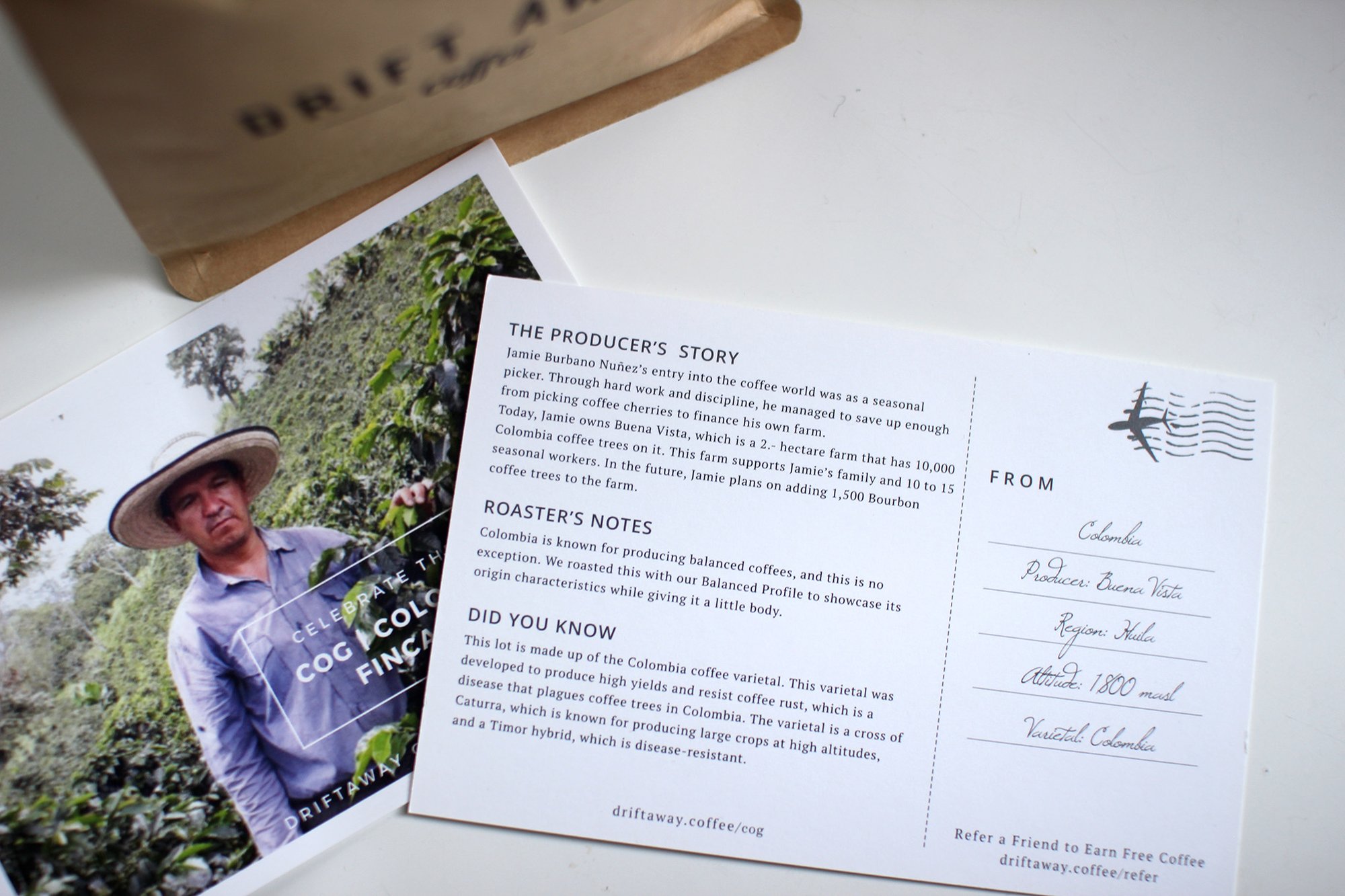 Learning more about the popularity of single-origin coffee subscriptions led us to Driftaway Coffee. Anu Menon & Suyog Mody started Driftaway Coffee, located in Brooklyn, New York, as a passion project.
"At Driftaway Coffee, we love single-origin coffees; all our coffees are single-origin," Mody told Coffee or Die Magazine. "We think knowing where your coffee comes from and being confident the producer was paid fairly and quickly is even more important, though. That's why we not only strive to roast great coffees, but we also include stories about the farmers and producers who grow and process the coffees we purchase."
According to Driftaway Coffee, single-origin coffees are from one place, but there's no industry-wide agreement on how large or small that area can be. For example, the "single-origin" label may indicate:


The region, such as Ethiopia's Yirgacheffe region,


The co-op or mil, such as the Gitesi Washing Station in Rwanda,


The farm, such as the Finca Buenos Aires in Nicaragua,


The lot within a farm, or


The micro-lot from a farm.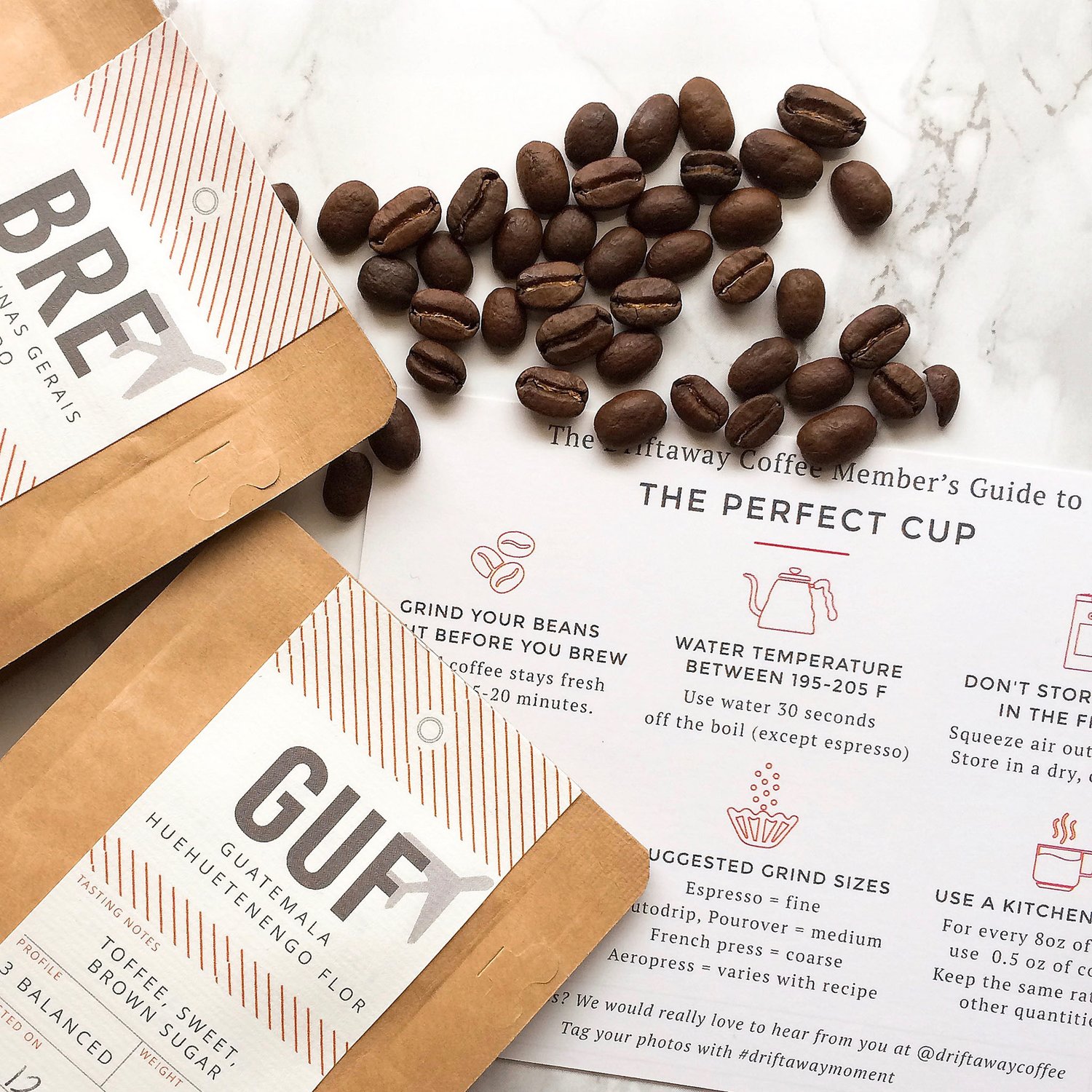 In many cases, you can trace single-origin coffees to a washing station, farmer, and farm. While there may be various exceptions to these examples, many coffee enthusiasts agree that the single-origin coffee trend is a movement toward better coffee. But it doesn't benefit the consumer alone.
Through the single-origin coffee trend, coffee farmers receive better treatment through social and educational programs, and there is more transparency in the industry. The result is coffee roasters seeking out high-quality beans with unique characteristics and tastes.
"For us, remembering the various hands that coffee travels through from fruit to cup has always been important," a Driftaway Coffee statement reads. "That's what inspired our luggage-tag-like labels and the producer stories that we send with each coffee."
For coffee roasters such as Driftaway Coffee, social media has played a vital role. Enthusiasts interested in single-origin coffee can share their passions with like-minded individuals, and casual coffee drinkers who may not have the means to travel to a coffee's origin can read about the farm that produced their coffee without leaving the comforts of home.
We believe that this level of intimacy is vital to all aspects of coffee culture worldwide.
Read Next: Toddy Hosting 'Better Cold Brew' Session for Coffee Enthusiasts