In November 2004, a coalition of American, Iraqi, and British forces stepped off to begin the deadliest battle of the Iraq War. Code-named Operation Phantom Fury, the Second Battle of Fallujah claimed the lives of approximately 100 coalition troops and more than 1,200 insurgents.
Fallujah, the "city of mosques," mainly consisted of narrow streets tightly packed with oddly shaped buildings. These cramped corridors proved to be one of the most complex battle spaces of the entire Global War on Terror. It's that very complexity that Highwire Games is determined to get right in its new first-person shooter, Six Days in Fallujah.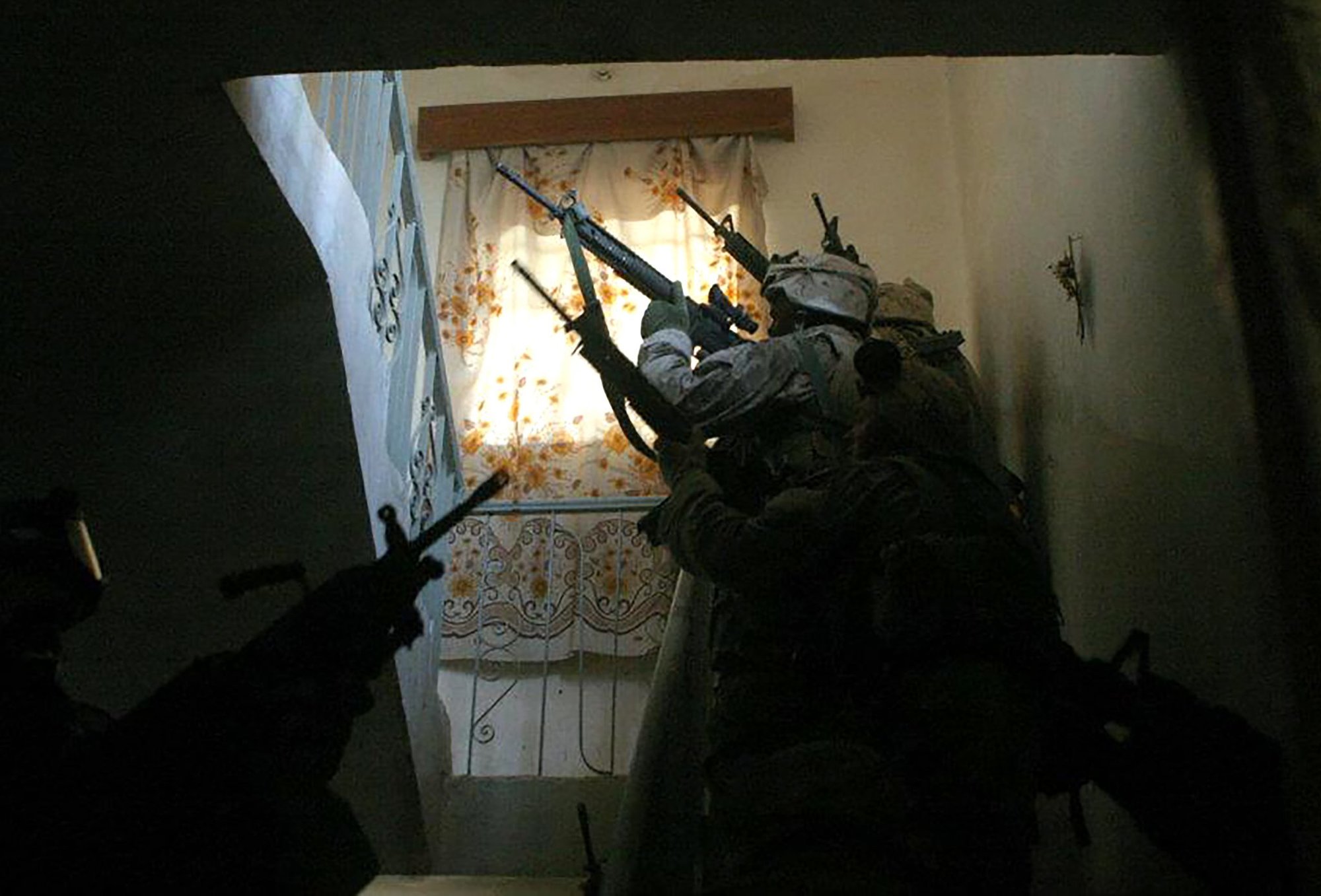 The six-week urban brawl was the most intense close-quarters battle for the Marines since their hard-won fight for Hûe in 1968, and Six Days in Fallujah puts players shoulder to shoulder with the grunts as they move house to house and fight at point-blank range. Unlike most video games based on actual campaigns, Six Days in Fallujah features characters based on real people.
The game follows a rifle squad from 3rd Battalion, 1st Marines, as they claw their way through Fallujah. Modeled directly after Sgt. Jason Kyle's squad, the characters closely resemble the real Marines he led in 2004. Kyle entered the city as one of 13 Marines in his squad; four days later, only five of them remained. Interspersed throughout gameplay are segments of documentary-style interviews with Kyle and his squad's survivors, adding an eerie layer of realism to the player's experience.
In addition to the interviews that bring the characters to life for the player, there are also conversations with dozens of Iraqi civilians, making Six Days in Fallujah perhaps the first game to collect such an extensive oral history for the sake of adhering to accuracy.
Keeping in line with their goal to create the most realistic first-person shooter to date, the creators worked to make the game's map virtually unlearnable. In a reaction video for Savage Actual, special operations veterans Jason Lilley and Patrick Moltrup describe the extreme shortage of reliable maps during the battle. Much of the coalition forces in Fallujah fought without maps. The few maps that existed were outdated, having been created in the United Kingdom before Saddam Hussein ever rose to power. The game accounts for this real-world logistical pothole. Every time a player enters the game, the map changes. The developers call it "procedural architecture." This unique concept will intentionally keep players in a constant state of confusion.
"You'd go in one door and come out the other, and you're completely fucking turned around," Lilley recalled of the battle. Now gamers will share that realistic sense of disorientation.
Six Days in Fallujah resembles a mixture of horror games such as Resident Evil and historical shooters such as Call of Duty. As Sgt. Adam Banotai, a Fallujah veteran, told developers, "Clearing an unfamiliar building or neighborhood is terrifying." Banotai's understatement is an aspect of urban combat no previous video game has been able to capture. By mimicking the real experience of operating in the unknown, Six Days in Fallujah will offer players an entirely new gaming experience.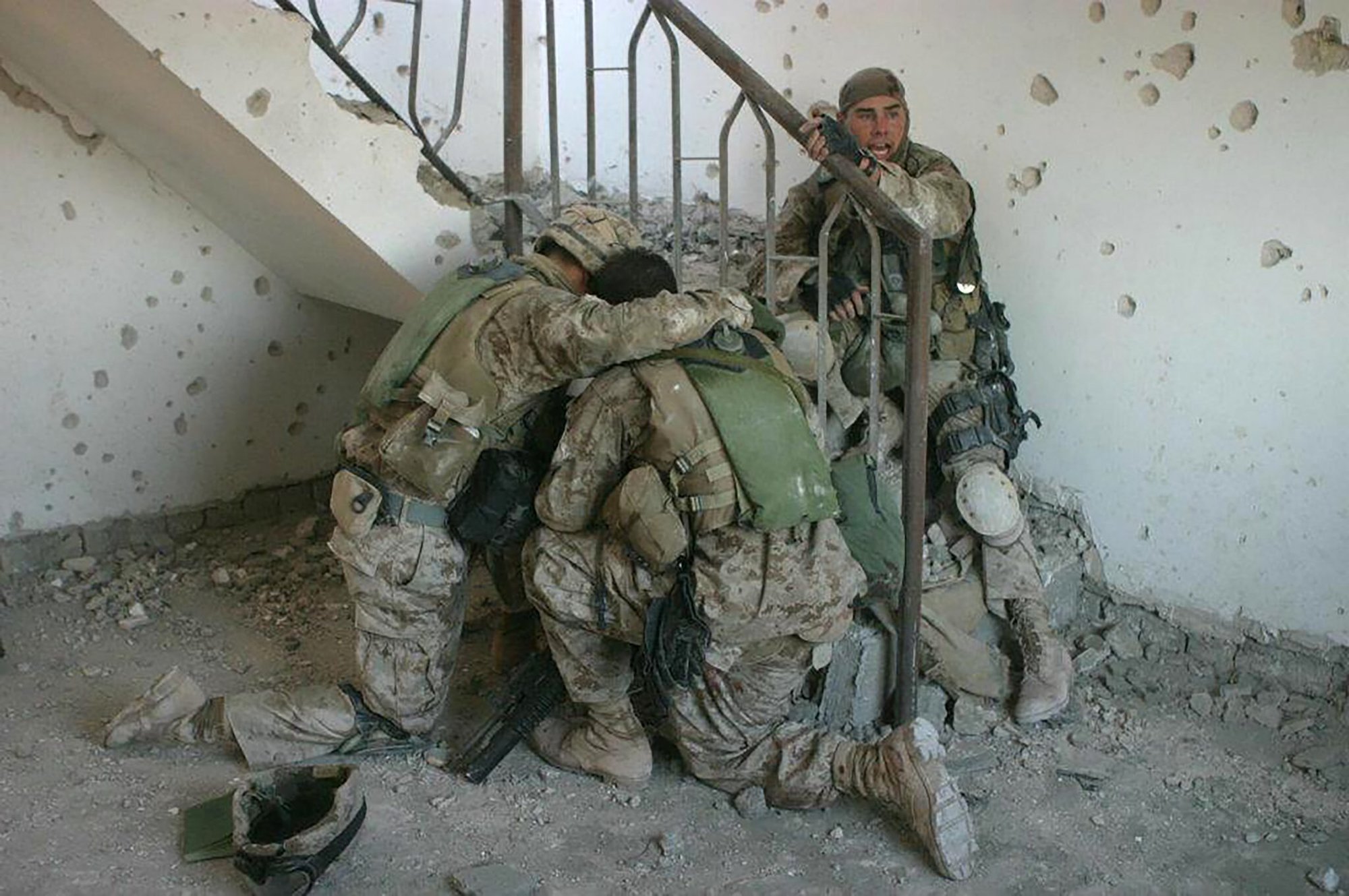 Despite such an unprecedented effort to adhere to the battle's realities, the game has long been under fire from critics. In 2009, when Konami was first developing the game, critics argued the game shouldn't be made at all. Only five years after the battle's bloody conclusion, some people thought quickly turning such a violent chapter of history into entertainment showed poor taste. Of course, movies and games have been doing this since their inceptions, but perhaps the questionable motives behind the war itself added to critics' unease. Developers received so much pushback that they ultimately shelved the game, electing to avoid any further flak. Twelve years later, Highwire Games is set to release Six Days in Fallujah after it spent a decade in video-game purgatory. The game is expected to hit stores later this year.
The game is sure to please fans of both first-person shooters and horror games. After more than a decade of obstacles, players can finally enjoy what looks to be one of the most innovative and realistic first-person shooters since Call of Duty 4: Modern Warfare.
Read Next: What It Means To Be a Marine Corps Scout Sniper, According to 5 Scout Snipers