Of the original 855 members of the 6888th Central Postal Directory Battalion, seven are still alive, according to the most recent records. Better known as the "Six Triple Eight," the only all-Black, all-female battalion in World War II processed millions of undelivered mail parcels to American service members, government workers, and Red Cross volunteers serving across Europe. As is the case among all surviving members of the so-called Greatest Generation, the women of the Six Triple Eight are dying. Nevertheless, Congress is taking steps to honor their remarkable record of wartime service with the Congressional Gold Medal.
The long-overdue recognition will bring awareness to the women who embodied the battle cry echoed across makeshift mailrooms during the war: "No mail, low morale."
"These brave women and their service to our country deserve a special spot in history," Sen. Jerry Moran, a Republican from Kansas, said in a press release announcing congressional legislation to officially honor the Six Triple Eight.
Near the end of the war in Europe, with Americans frequently changing bases during their march across Germany, the warehouses stuffed with several years' worth of backlogged mail began to weigh on troop morale. Airplane hangars filled to the ceilings with undelivered Christmas gifts and letters from home — including 7,500 packages individually addressed to "Robert Smith" — were far too much for local postal services to handle. One American general even predicted the stockpile in Birmingham, England, alone would take six months to process.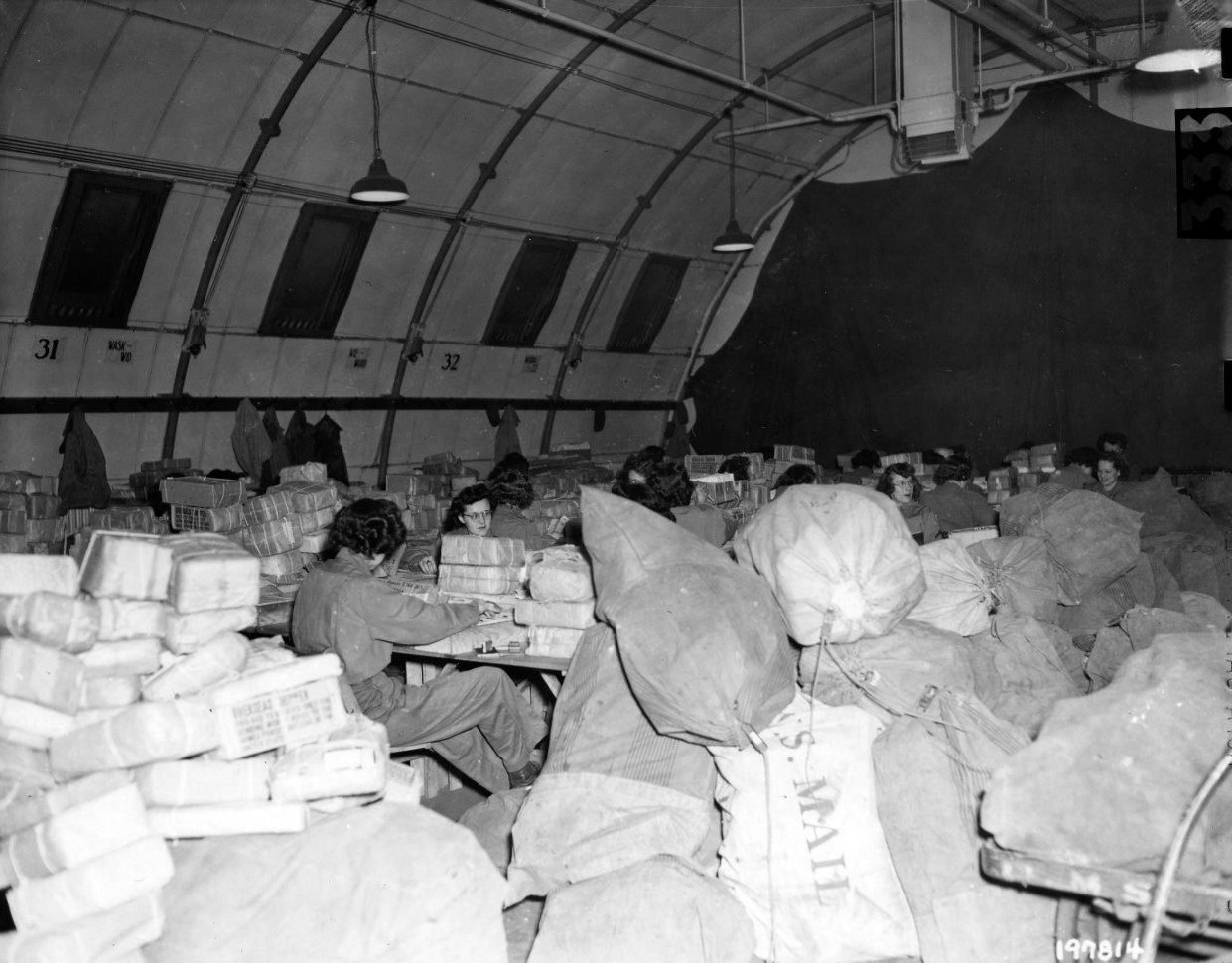 In November 1944, the US Army formed the 6888th Central Postal Directory Battalion to respond to this logistical nightmare. Trained in Oglethorpe, Georgia, the unit comprised 824 enlisted personnel and 31 officers pulled from the Women's Army Corps, or WAC. After receiving their orders to arrive in Britain by February 1945, the first contingent of Six Triple Eight sailed through German U-boat-contested waters to Scotland and later arrived in Birmingham. Their arrival occurred in typical wartime fashion. After they disembarked on the dock, a German V-1 rocket exploded nearby, sending the women running for cover.
The Six Triple Eight faced unforeseen circumstances that made their jobs more difficult. In the middle of the winter season, with buildings unheated, dimly lit, and rat-infested, the Six Triple Eight worked three eight-hour shifts to keep up with the unremitting schedule. The windows were painted black to avoid Nazi night air raids. Still, the Six Triple Eight formed a system to track individual service members using information cards with serial numbers to distinguish between identically named recipients. They also investigated incorrect addresses and returned the mail of personnel who had been killed in action.
"They expected we were gonna be there about two or three months trying to get it straightened out," recalled Six Triple Eight veteran Maj. Fannie Griffin McClendon. "Well I think in about a month, in a month and a half, we had it all straightened out and going in the right direction."
Remarkably, these women processed, on average, 65,000 pieces of mail per shift and cleared the anticipated six-month backlog in only three months.
Underscoring America's cultural schisms, the women of the Six Triple Eight often received better treatment in Europe than while home in the United States. "I found the people in England and France, I don't know if it was because we were in the military or not, but I found them to be a lot more friendly than some people in my hometown," recalled Six Triple Eight veteran Elizabeth Bernice Barker Johnson, speaking of her wartime experiences.
"When they returned home, their hard work and selfless service was not recognized. As a country, we can correct this wrong, ensure their story of sacrifice is told, and give these women the honor they earned by awarding a Congressional Gold Medal to these heroes," US Rep. Gwen Moore, a Democrat from Wisconsin, said in a release.
The women of the Six Triple Eight arrived in France on June 9, 1945 — nearly a month after Nazi Germany's capitulation. In the city of Rouen, the capital of France's northern Normandy region, the unit worked alongside male and female French civilians, as well as German prisoners. Again, the unit encountered a mail backlog that dated several months and, in some cases, years behind schedule. Again, the unit rose met the challenge.
While in France, the women of the Six Triple Eight had more freedom for recreational activities, including competitions against white female service members in tennis, pingpong, softball, and basketball. Notably, their basketball team went on to win a tournament held in Stuttgart, Germany — despite having been denied seats on a segregated train en route to the venue.
The war, however, wasn't without its losses for the Six Triple Eight. On July 8, 1945, Pfc. Mary J. Barlow and Pfc. Mary H. Bankston were killed in a jeep accident. Sgt. Dolores M. Browne died days later from injuries sustained in the accident. The War Department didn't offer resources for a funeral. Ultimately, members of the Six Triple Eight paid for their fallen comrades' caskets, and Barlow, Bankston, and Browne were buried at the Normandy American Cemetery.
The unit's final overseas posting was in Paris. When the women returned home to the US, their wartime recognition was largely forgotten. However, with the forthcoming Congressional Gold Medal, their legacy will stand the test of time, honoring the accomplishments of a select few who played a small but important logistical role in World War II.
Read Next: