Lockheed Martin's legendary Skunk Works division has built top-secret projects for more than 75 years, including some of the most technologically advanced and — once declassified — beloved airplanes to ever fly.
Small teams of scientists, engineers, and manufacturing experts have redefined the future of flying many times over, each time stretching the realms of possibility. Some of these impossible creations include a spy plane that captured perfect aerial imagery from 70,000 feet, a Mach-3 aircraft that can actually outrun missiles, and drone technology launched midflight from another aircraft that can fly faster than a bullet.
Remarkably, 85% of their work remains classified. Here are four facts about Skunk Works that are not classified.
Why is it called Skunk Works?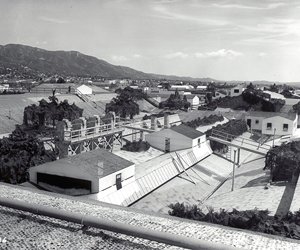 It all began in June 1943, when the US Army Air Tactical Service Command visited Lockheed Air Corp. in Burbank, California. America needed a plane that could counterpunch the German jet fighters swarming over Europe. In just a month of work, engineering prodigy Clarence "Kelly" Johnson and his hand-picked team of engineers and mechanics delivered a proposal for the XP-80 Shooting Star — the first US jet fighter.
On a handshake agreement and despite no available space at Lockheed to fulfill the project, Johnson's tiny organization went to work. They rented out a large circus tent and set it up next to a manufacturing plant. One unforeseen problem: The tent smelled. The peculiar development of an otherwise national secret reminded engineer Irv Culver of Al Capp's popular newspaper comic strip Li'l Abner. There was a running joke about a mysterious place deep inside the forest called "Skonk Works," which developed a beverage brewed from skunks, old shoes, and other bizarre ingredients.
When Culver's phone rang one day, he answered, "Skonk Works, inside man Culver speaking." Skunk Works was born.
They built the world's first spy plane.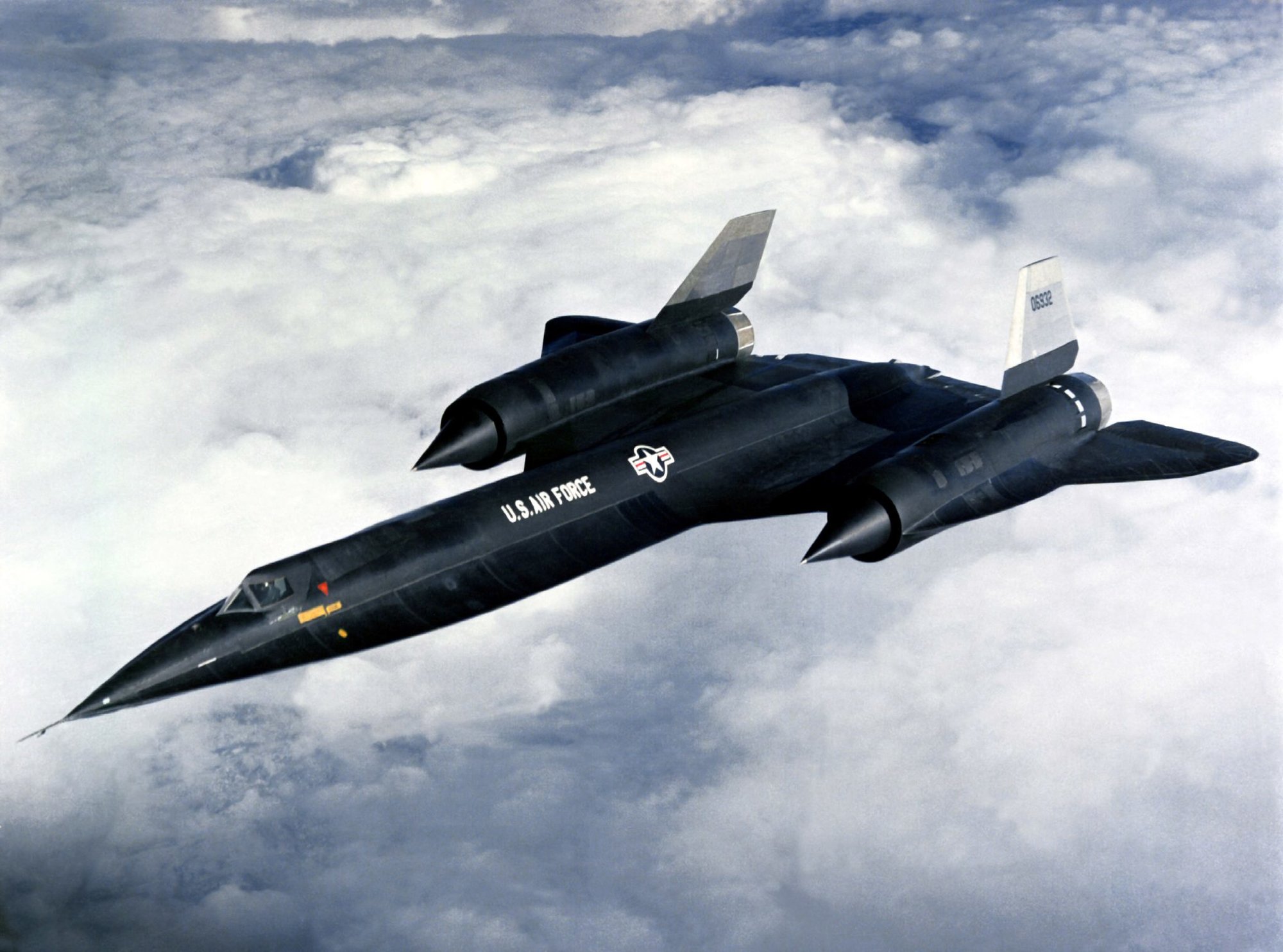 After World War II, the Soviet Union and the United States became bitter adversaries, thrust into the Cold War with frequent tension and threats of nuclear armageddon. President Dwight D. Eisenhower didn't have a reliable aircraft that could provide aerial intelligence of Soviet installations. Johnson and his team at Skunk Works believed a light, high-altitude reconnaissance aircraft could fly above Soviet anti-aircraft fire to fulfill this mission. In the summer of 1954, before Skunk Works could deliver their proposal to the president, Eisenhower and CIA Director Allen Dulles issued contracts for two competing high-altitude reconnaissance craft.
Still, with Johnson at the helm of Skunk Works, he offered an unheard-of proposition he knew they couldn't refuse. Skunk Works would be responsible for the maintenance and service of the aircraft and promised to have their plane in the air in just eight months.
On July 29, 1955, Johnson and his team watched the U-2 Dragon Lady — the world's first dedicated spy plane, capable of flying a range of 3,000 miles at an unprecedented altitude of 70,000 feet — take its first test flight. U-2 Dragon Lady flights during the Cold War penetrated deep into Soviet airspace and captured clear photographs of airfields, factories, and shipyards, a feat no American aircraft had completed before.
The SR-71 Blackbird could outrun missiles.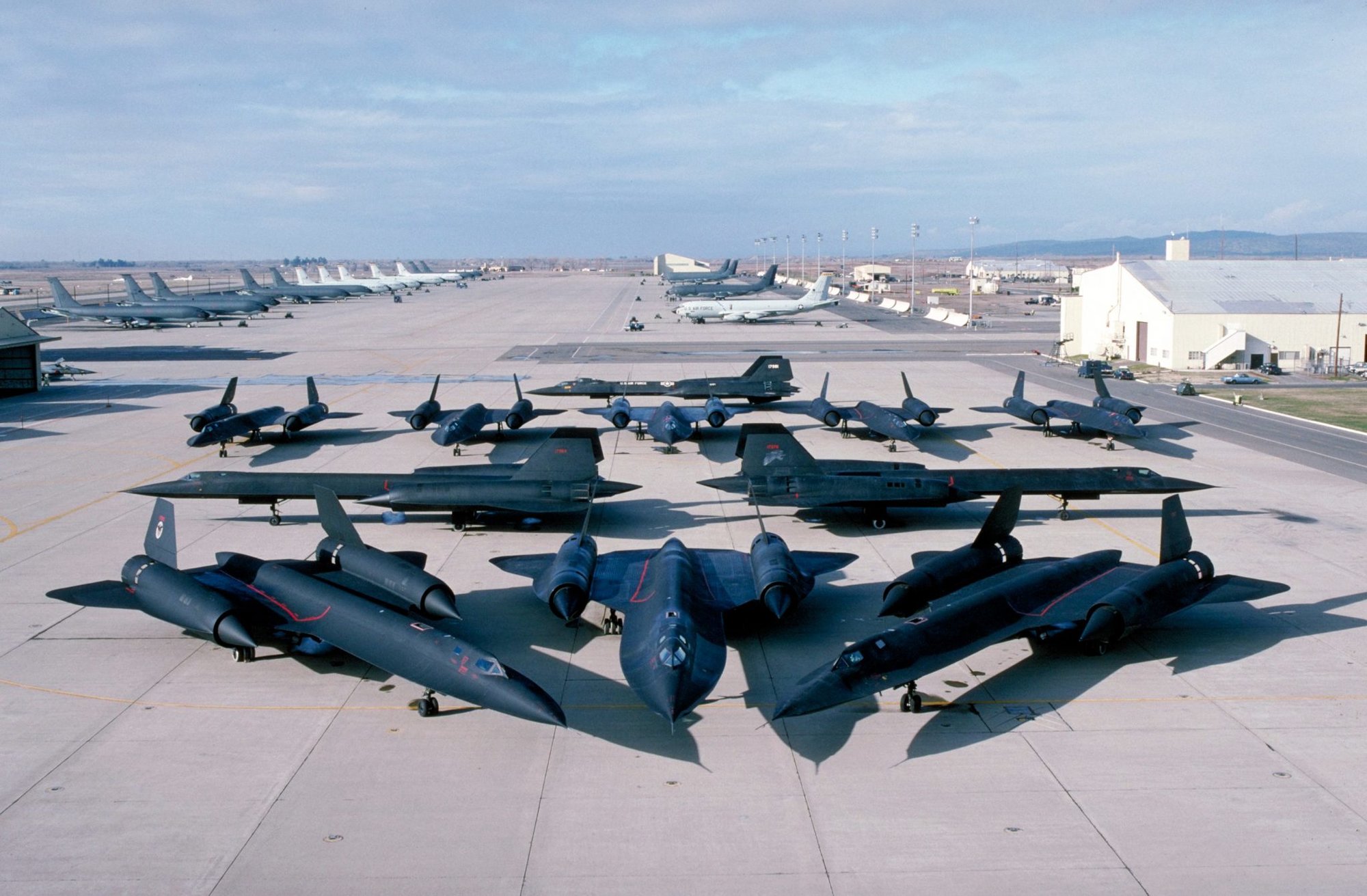 On May 1, 1960, U-2 pilot Gary Powers was shot down over Soviet airspace. The international incident widened the rift between the Soviet Union and the United States. When Eisenhower learned the U-2 Dragon Lady was knocked out of the sky at 70,000 feet by a Soviet surface-to-air missile, Washington called engineers from Skunk Works to design something even better.
The original SR-71 Blackbird would have only one seat in the cockpit for the pilot. First designated as the A-12, sheets of titanium coated with heat-absorbing black paint gave the Blackbird its nickname. On July 3, 1963, a larger two-seat SR-71 reached Mach 3 — 2,000 mph, or three times the speed of sound — and a staggering altitude of 78,000 feet, becoming the world's fastest and highest-flying manned aircraft.
In April 1986, an SR-71 Blackbird screamed over Libya at 2,125 mph, performing a bomb-damage assessment of Operation El Dorado Canyon, an airstrike campaign that came in response to Libya's bombing of a Berlin club frequented by US military personnel. During the flight, pilot Maj. Brian Shul and Reconnaissance Systems Officer Maj. Walter Watson flew a mile every 1.6 seconds — well beyond the projected Mach-3.2 limit of the plane — to escape surface-to-air missiles fired at their Blackbird.
Manned aircraft and unmanned drones were designed to launch from an A-12.
Long before today's widespread use of drones, the Skunk Works built an unmanned aerial vehicle that could hitch a ride aboard an A-12. The concept came in the wake of the Gary Powers incident. The manned A-12 and the drone were designated as M-21 and D-21 — or "Mother" and "Daughter."
According to a Lockheed Martin fact sheet, "the D-21 could fly faster than a bullet, reaching speeds exceeding Mach 3.3, at an altitude between 87,000 and 95,000 feet, and for a distance of up to 3,000 nautical miles. The drone was preprogrammed with a flight path and it operated independently following launch."
After completing its mission, the drone would return to accessible air space, drop its film canisters to be recovered in the air by a passing JC-130 Hercules, and self-destruct to avoid falling into enemy hands.