In a new documentary, Richard Lui highlights the millennials and youths helping veterans battle illness and injury.
Sky Blossom, directed by NBC anchor Lui, is not the first documentary to show American veterans navigating health-related complications. It is, however, the first to address veterans' challenges through the lens of the children and millennials who care for them.
"A lot of times people can see the veteran. They can see the wounds, and they think they can understand," Jessica Allen, whose husband Chaz Allen is a double above-the-knee amputee, says in the film. "But they're so focused on the veteran they don't think about who else is affected by the veteran's wounds."
The Allens' daughters were 5 and 8 years old when their father suffered catastrophic injuries after stepping on a 40-pound bomb while on a dismounted patrol in Afghanistan's Kandahar province.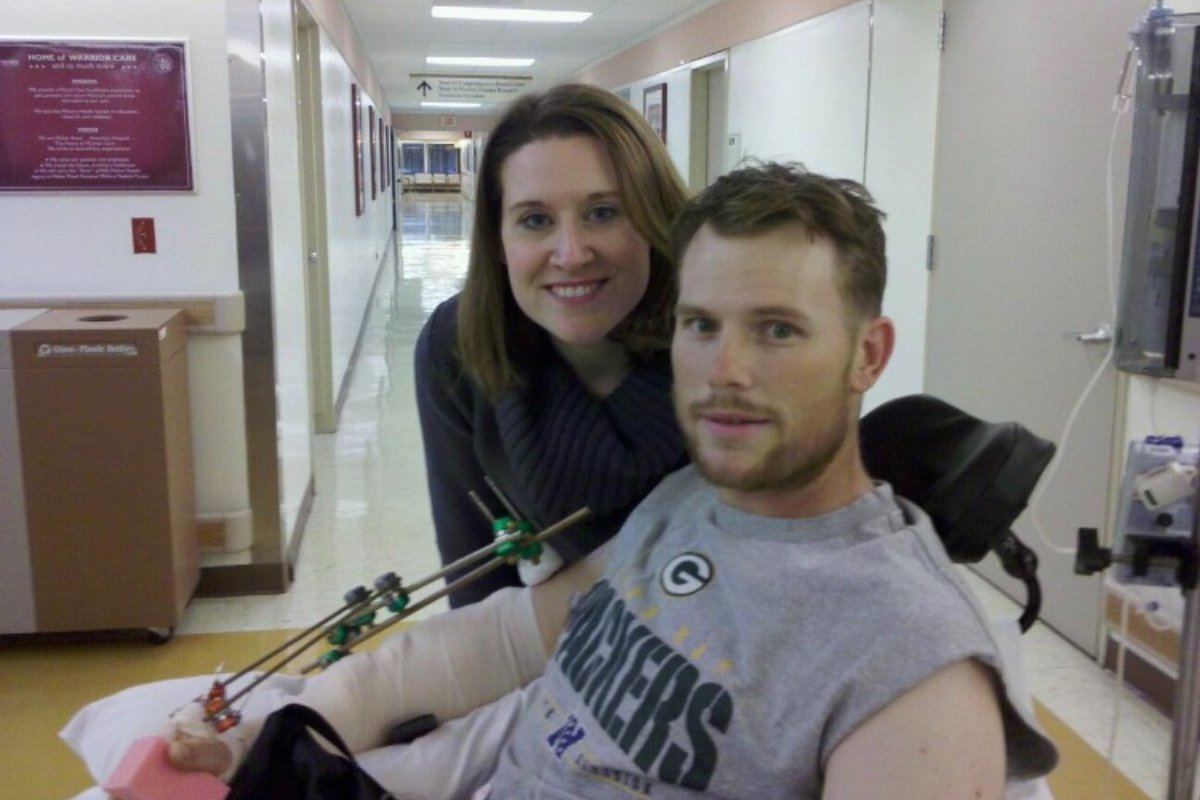 "Wounded military life is the culture in which they were raised," Jessica told Coffee or Die Magazine. "Many think that when [our wounded] come home from the hospital, all is well and done. The fight of the wounded never ever ends."
Sky Blossom shines a light on the normal, day-to-day life of wounded warriors and their families.
"It's full of prosthetic legs, meds, medical supplies, medical appointments, and so much more," Jessica said. "[Lui] and his crew did an amazing job showing that our life is different. It is difficult, but we focus on the positive aspects of our life together."
The Allens are one of five families — all with diverse backgrounds — the filmmakers followed for four years. The result is a touching insight into the invaluable service caregivers of all ages perform for their veteran loved ones. In Sky Blossom, Lui shows viewers the love fueling some veterans in the battles they face.
Five Families, Countless Heroes
In Waimea, Hawaii, Bobby Nawai lives with his grandchildren, Kamaile and Kaleo Kapanui.
"In his world, things are going a little crazy," Kamaile says in the film. Her grandfather has Alzheimer's disease.
The siblings have prioritized caring for their grandfather over spending time with friends and taking on full course loads in college.
"'Kuleana' is the Hawaiian word for, basically, responsibility," Kamaile explains in the documentary. "And sometimes it's responsibility that's given to you, or [sometimes] you just take [it] up onto yourself. I feel like my situation is a little of both."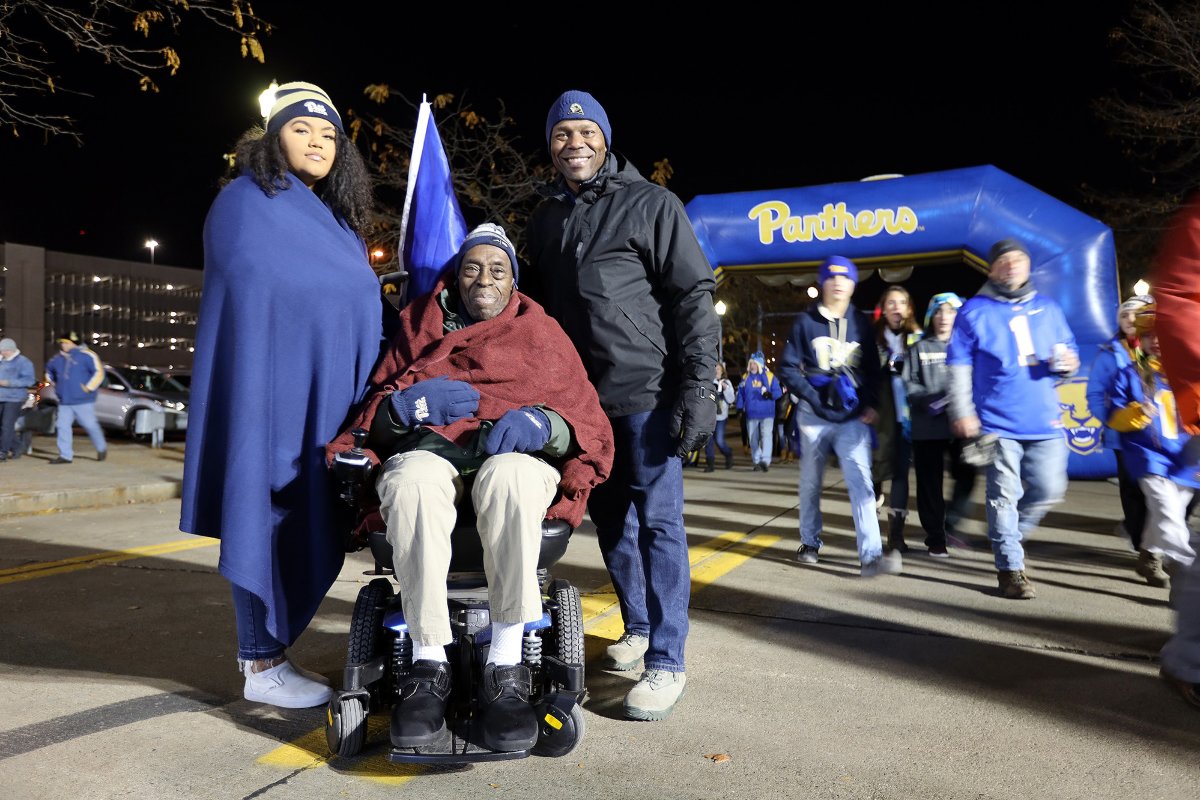 Rob Grier Sr. is a cancer survivor in Wexford, Pennsylvania, who broke ground as the first Black man to play in the Sugar Bowl in 1956. Now, the Air Force veteran's caregivers are his son Rob Grier Jr. and his granddaughter, Camille Grier. Though his family members have always cared for their own loved ones through the natural aging process, Grier Jr. is the first male to take on the responsibility.
"Family is No. 1" for her dad, Camille says in Sky Blossom. "He doesn't put anything else before that." Helping her grandfather, she adds, is "about love and care, and you just have to make sure that you're showing it."
Unexpected illness drastically transfigured Howell, Michigan, resident Bill Ploof's life. After losing his leg, the Navy veteran, who is afflicted with diabetes and has had multiple strokes, could no longer drive a truck to support his family. The Ploofs became temporarily homeless, leaving Jenna Ploof to care for her father while juggling school, work, and pregnancy. The burden has not been light, but she tells the documentary crew the challenges "are like fuel to the fire."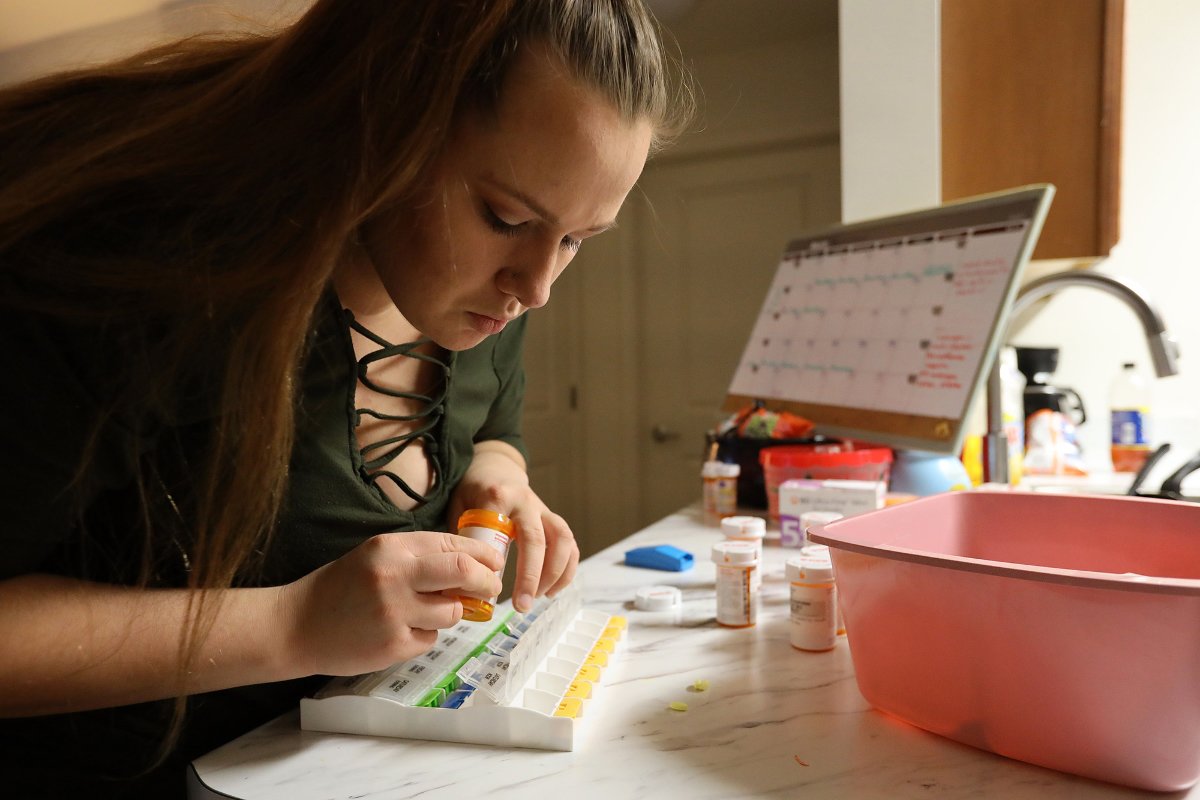 Former Marine Sgt. Brian Alvarado of Long Beach, California, suffers from throat cancer and an autoimmune muscle disease. The effects of toxic exposure from burn pits — where deployed personnel incinerate trash, human waste, plastics, and other hazardous materials — came on quickly after his return from Iraq in 2006. His wife, Rocio Alvarado, has seen her husband through "diagnosis after diagnosis" as Brian's ailments have whittled him down to around 70 pounds.
"He looks different than he used to, but I still love him," daughter Rhianna Alvarado says in the film. Rhianna often acts as Brian's voice and protector. When strangers stare at her father cruelly, Rhianna tells them to "turn around," she says, making a circular gesture with her fingers. "Turn around. Stop staring at my parents please," she repeats, her voice soft but insistent.
Chaz Allen was a staff sergeant in the Army's 101st Airborne Division when a patrol in Kandahar abruptly changed his life, a life defined by 14 years of service. His daughter Deryn Allen has been eager to help her father since his early days of recovery. Starting with changing IV bags and applying medications, she now assists Chaz with his prosthetic legs and helps him maneuver his wheelchair.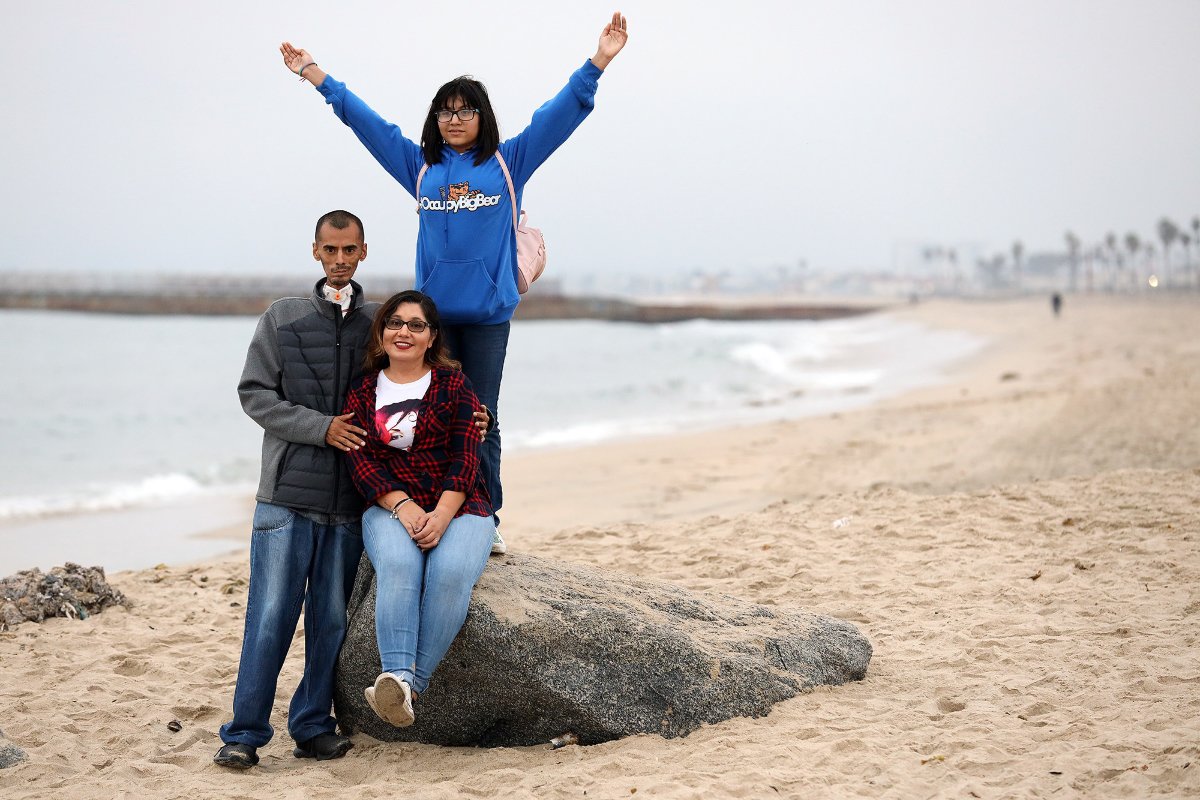 The Allens know that their future remains uncertain. In an interview with Lui and his crew, Jessica says, "We don't know how long we're going to be doing this because Chaz and all his guys, they're breaking records every day they're alive. In Vietnam, he would have died on the battlefield. Desert Storm, he would have died on the helicopter … Every day he's alive he's breaking records, so let's hope he breaks 40 years of records."
Though each family faces unique circumstances, Sky Blossom presents a cohesive narrative about a caregiver's role. Grave concerns cut across multiple families. Caregivers worry about money, medical costs, struggles with physical and mental health, and who might care for their loved ones if something were to ever render the caregivers incapable.
Despite these worries and the daily challenges the families face, Sky Blossom is far from a dim or hopeless journey. The families share the experience of caring for their loved ones. They go through hardships together, build resilience while fostering close bonds, and even find a special kind of joy in the process.
The documentary is available on DVD and can be rented on Amazon, Apple TV, YouTube, Vudu, and Google Play.
Read Next: 'Dune': Then, Now, and Why It Holds Up