The Ukrainian sailors who told a Russian warship "Go fuck yourself" as they defended Snake Island have been released following a prisoner swap.
Ukraine's Deputy Prime Minister Iryna Vereshchuk revealed the news on Telegram Thursday, March 24. In exchange for the defenders whose final radio call became a national rallying cry, Ukraine released 11 Russian civilian sailors whom Ukrainian forces rescued from a sunken ship near Odesa, Vereshchuk claimed.
"As a result of this exchange, 19 Ukrainian civilian sailors are returning home from the rescue ship Sapphire, which was captured by the occupiers while trying to take our troops from the Island of Snake," Vereshchuk wrote.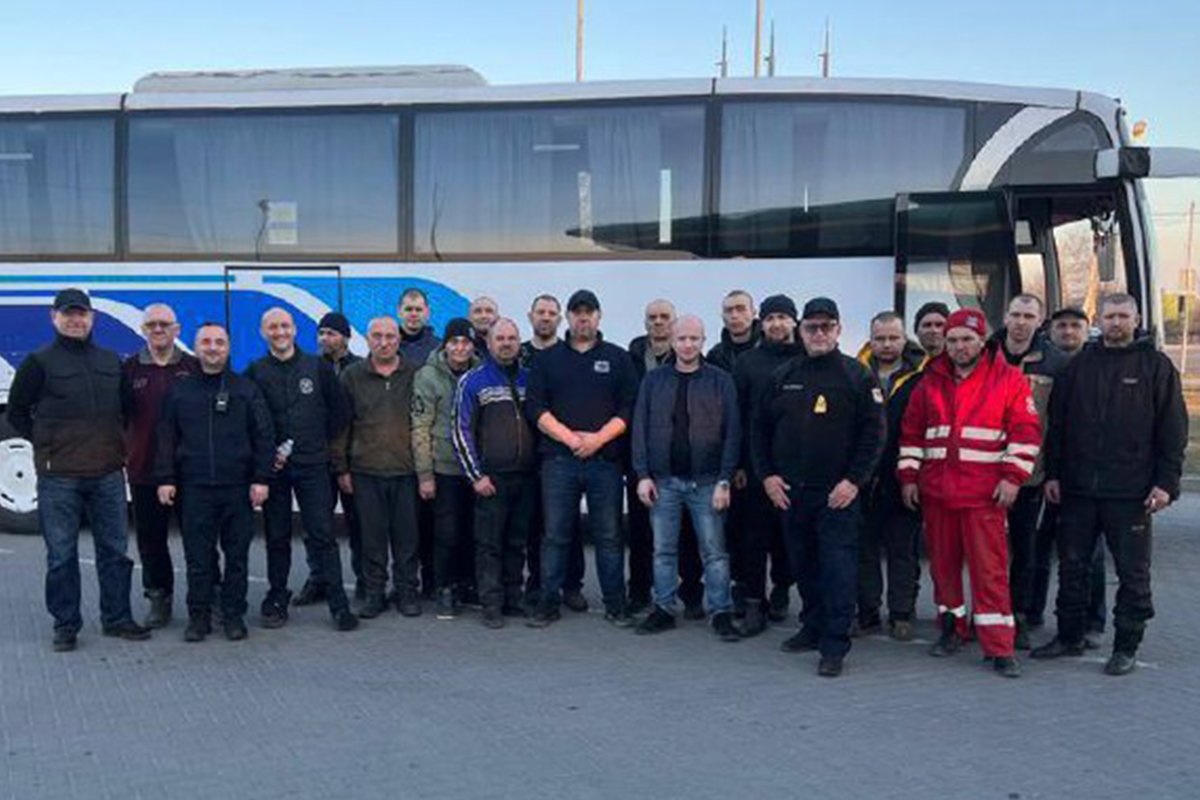 The Ukrainian defenders were captured at the beginning of the invasion — although initial reports claimed that they had been killed — as they guarded the remote island in the Black Sea. On Feb. 24, a Russian warship approached and demanded the border guards "lay down your arms and surrender to avoid bloodshed and unnecessary deaths. Otherwise, you will be bombed."
Instead, the Ukrainians said, "Go fuck yourself." Audio of the exchange went viral.
In an address the same day, Ukrainian President Volodymyr Zelenskyy announced the border guards "died heroically" and would be posthumously awarded the title Hero of Ukraine, the nation's highest honor (it's not clear whether they will still receive the award).
Within days, Ukrainian officials reversed course, claiming they had received information that the defenders were alive and well but in Russian custody.
According to Ukrainian officials, Thursday's prisoner swap marks the first exchange of war hostages during the invasion. Vereshchuk also wrote that 10 Ukrainian solders were exchanged with 10 Russian soldiers.
Read Next: