A Fort Bragg team defended its hometown title at the US Army Special Operations Command International Sniper Competition, which finished on Friday, March 25, while a team from the 1st French SAS beat every other American team in the contest to finish second.
Twenty-one teams from across the military, US law enforcement, and allied armies began the competition on Sunday, which pitted competitors in 23 events over four days of shooting. Firing roughly 30,000 rounds, the teams ran through events that measured long-distance accuracy, team communication, moving and firing, shot priority drills, and combat fitness. Events covered long-range rifles, carbines, and pistols.
In final scores, a team from Army Special Operations Command, the defending champions, was back on top. The French SAS finished second, the Army National Guard's 20th Special Forces Group third, and instructors from the Marine Corps' Advanced Sniper Course fourth.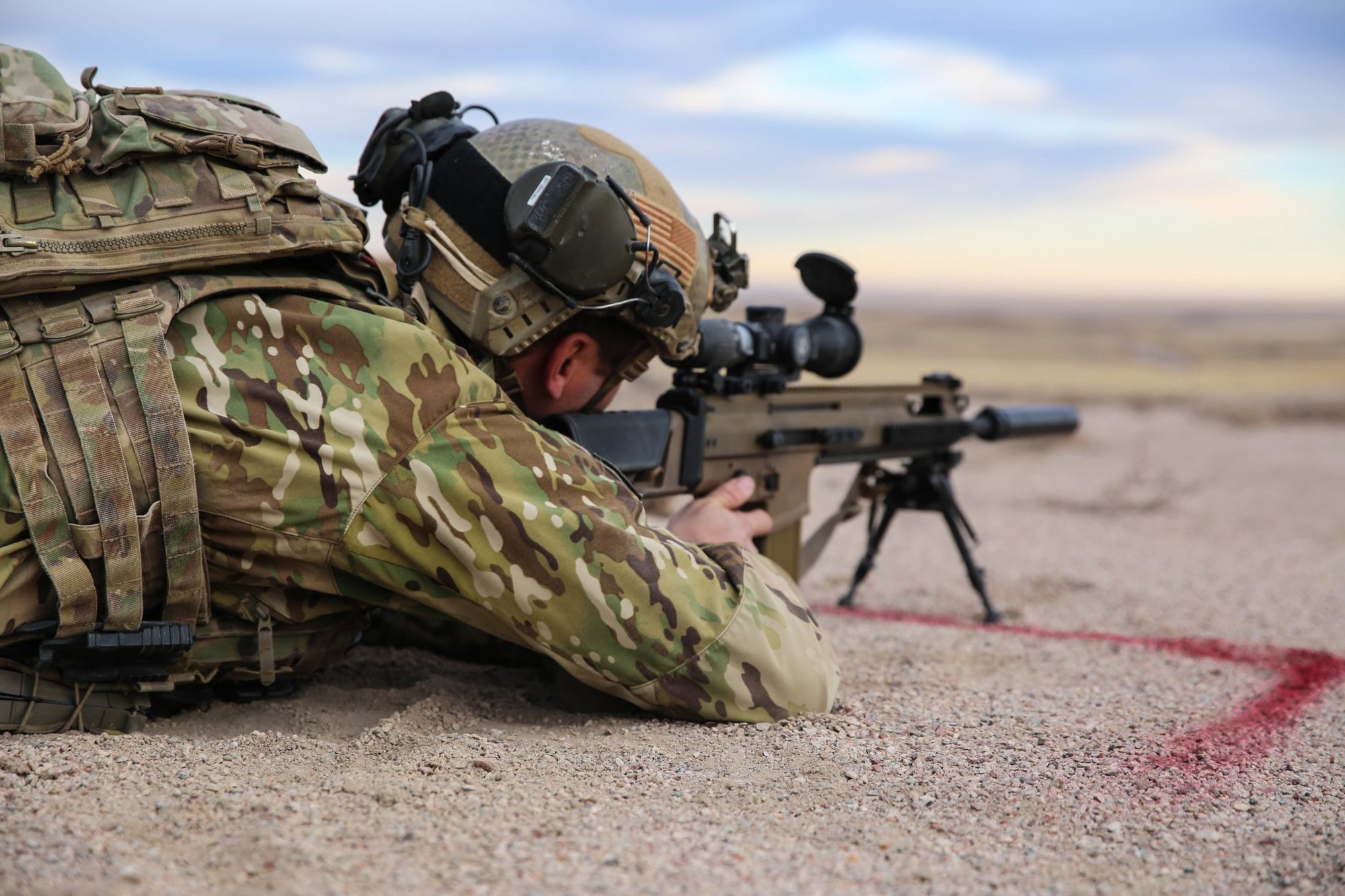 Sniper contest final results, announced Friday night:


USASOC


1st French SAS


20th Special Forces Group (SFG)


USMC Marine Advanced Sniper Course


Germany, SKS


1st Special Warfare Training Group


7th SFG


Switzerland, Army Reconnaissance Detachment 10


10th SFG


1st SFG


75th Ranger Regiment


3rd SFG


US Coast Guard


Netherlands, Korps Commandotroepen


19th SFG


SEAL Team 1


Naval Special Warfare ATC


USMC 3rd Raider Battalion


US Secret Service


Italy, 9th Parachutist Assault Regiment


Editor's Note: This article has been updated to specify the unit names of the French and Swiss competitors.
Read Next: