In late June 2021, Daniel Elkins stood in front of the United States Capitol, flanked by a small crowd of suit-wearing members of Congress and their staffs. For months, he'd been trying to get Washington lawmakers to pay attention to the Special Immigrant Visa process for Afghan interpreters, a policy that he believed was headed for disaster with the US's full withdrawal from Afghanistan just weeks away.
Finally, someone was listening.
"[We] made them a promise," Elkins said into the microphone. "And with the president's decision to have all American forces leave Afghanistan, these Afghan heroes who served by our side will be left in imminent and grave danger if we don't take swift action."
Two months later, Elkins was proved tragically right.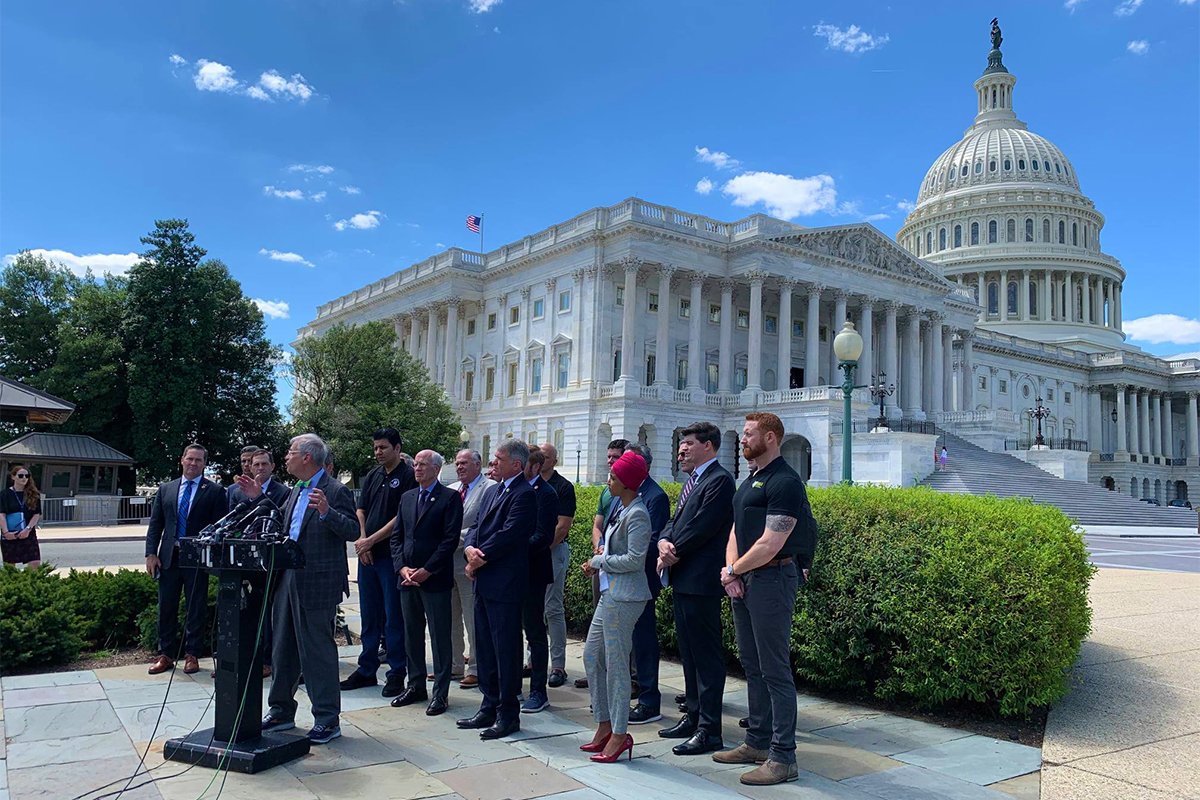 Though many veterans foresaw the collapse of Afghanistan, Elkins believes the lack of voices from the special operations world was one reason Congress and lawmakers were taken by surprise. Elkins is still an active Green Beret in the National Guard, but he has also worked for veterans groups in Washington when not on active duty. In 2020, he founded the Special Operations Association of America (SOAA) and had been trying to draw attention to the widening holes in the Special Immigrant Visa program for months before his speech in Washington, DC. After that day, SOAA helped evacuate around 1,400 people from Hamid Karzai International Airport as the Taliban closed in, and the group has helped move out another 2,400 since the US withdrawal.
Elkins is proud of the fieldwork his team pulled off, but he thinks the real mission for the group will be closer to his Capitol Hill speech than clandestine ops overseas. Having served in the legislative arms of the Enlisted Association of the National Guard and Veterans of Foreign Wars, he saw firsthand the power veterans groups had with lawmakers. Elkins wants SOAA to play that role for special operators, representing their interests and expertise, producing research aimed at improving SOF members' lives, and bridging the civilian-military divide.
Out of the approximately 2.1 million troops in the US military, around 70,000 make up the operational teams and supporting units under the US Special Operations Command, which oversees most US special operations forces, or SOF. And although SOF accounts for less than 5% of the total force, special operators have often faced the highest rates of deployment and casualties during the Global War on Terror.
Considering the outsize role SOF has assumed on the battlefield, Elkins wondered why SOF priorities weren't also getting a spotlight with policymakers. Authenticity was the issue he landed on. Leaders of several veterans advocacy groups told Elkins they'd tried to start SOF initiatives, but it hadn't worked. When a veteran who'd served honorably but never deployed or worked in SOF was asked to speak about Green Berets and Navy SEALs, it rarely came across as authentic. It had to be by the community, for the community.
"On my deployment I saw things that were very specific to the SOF community," Elkins said. "And when I was having conversations with people on Capitol Hill, people had no idea. There seemed to be this huge disconnect between what we've dubbed the 'ground truth' and the decisions and information that policymakers are getting."
The fall of Afghanistan perfectly illustrated the need for an advocacy group like the Special Operations Association, Elkins said. For months, top officials in the White House and Pentagon maintained that the Afghan military was ready to defend their country against the Taliban. But if lawmakers had asked anyone who actually had boots on the ground in the special operations community, Elkins told Coffee or Die Magazine, they would have gotten a very different perspective.
"How can we close those gaps? Because ultimately, those gaps create situations where people could die," he said.
SOAA has taken up several other issues, including traumatic brain injuries and veteran suicide, burn pits and toxic exposures, rules of engagement, and benefits eligibility. Their team includes high-profile veterans such as former acting Secretary of Defense Christopher Miller and former Navy SEAL officer Morgan Luttrell. And they're chipping away at finding open ears on Capitol Hill.
Earlier this fall, the SOAA team met with 10 members of Congress to discuss the relevance of special operations and the importance of having a direct line of communication between policymakers and the people on the ground. Ryan Ziegler, a member of SOAA's advisory board, was shocked by how productive the meeting was.
"I had a lot of initial skepticism," Ziegler wrote. He had expected to hear little more than talking points and pleasantries from the representatives. Instead, he said everyone seemed very genuine and engaging.
Some of the lawmakers, such as Rep. Jason Crow, a Colorado Democrat, were former operators themselves.
"As I sit here as a policy maker now in Washington, it's extremely important for me to work with SOAA to make sure that we are protecting our special operators and their families, doing right by them," Crow, a former Army Ranger, said in a video interview with the organization. "But also getting the ground truth on what's happening downrange, around the world, so we can make better policy."
Read Next: