The U.S. Special Operations Command (SOCOM) recently announced progress with their hyper-enabled operator effort, which will allow U.S. Special Operations Forces (SOF) to stay at the forefront of training, equipment, and technology.
"The Hyper Enabled Operator effort is emerging out of SOCOM'S failed Iron Man suit effort, launched in 2013 as the Tactical Assault Light Operator Suit (TALOS) to equip operators with a futuristic suit that featured full-body armor protection and enhanced physical performance capabilities," Military.com reported.
SOCOM commands the U.S. Army, U.S. Navy, U.S. Air Force, and U.S. Marine Corps SOF. Groups within each branch include the Army Special Forces, Navy SEALs, Army Rangers, and more. Each member of SOF is held to a high standard of physical fitness as well as proficiency with tools and weapons.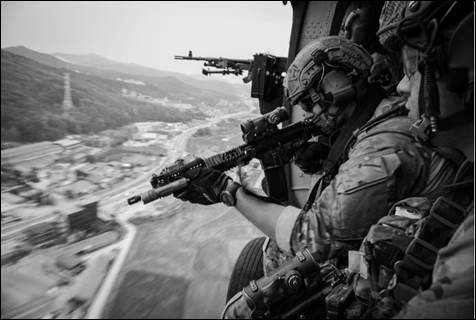 According to National Defense, SOCOM'S acquisition executive James Smith said that they have been working on this project for two years. "We're talking about […] improving your cognitive overmatch at the edge," he said during the National Defense Industrial Association's annual Special Operations Forces Industry Conference. "The edge for us […] is this small unit, individual operator, operating in a remote, austere environment."
These specialized commandos will have improved communication capabilities through commercial and government technologies that will enable them to plan mission details and execute them faster than ever. They are looking into sending different types of sensors and communication devices that will further enable their ability to approach real-time analysis of the data gathered in an operationally challenging environment.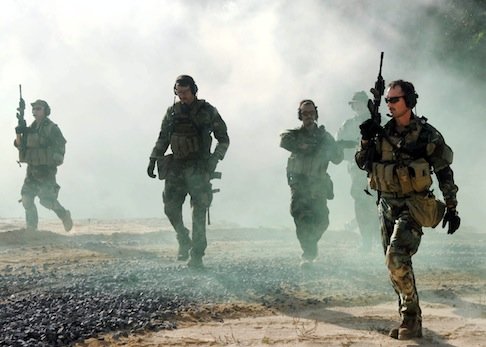 This new technology will trump older versions currently in use, which can take hours, days, or weeks to properly analyze data. Additional features would enable universal use around the world. SOCOM is also looking into applications for air and sea assets instead of strictly focusing on ground assets.
"Within the next year we'll be doing assessments and seeing whether the things that the team is working on are ready to potentially get ready to roll out into a transition and whether we should be taking on new lines of effort," said Lisa Sanders, director of science and technology at Special Operations Command, according to National Defense Magazine.
As these new operational enhancements are tested and proven to work, SOCOM will be implementing the equipment with a deployed unit for field assessment and feedback.