Army Capt. Gilberto De Leon had just returned from a reconnaissance patrol in Kabul, Afghanistan, in 2018 when he was approached by an unfamiliar man back on base. The stranger was an agent with the Army's Criminal Investigation Division, and he'd traveled to Kabul to swab De Leon for DNA and take his fingerprints, a bizarre request to hear in the middle of a combat deployment.
De Leon, then a team leader with the 2nd Security Force Assistance Brigade, was terrified at first, thinking he was in trouble. But he breathed a sigh of relief when the agent told him what was behind the odd visit: CID needed to close an investigation into his role in a now-defunct National Guard recruiting program he'd participated in more than a decade prior. De Leon remembered the program and knew he'd done nothing wrong.
But a year later, when he was selected for promotion to major, he was told his promotion packet had been flagged for a fraud investigation that traced back to that recruiting program, dubbed the National Guard Recruiting Assistance Program, or G-RAP.
Today, De Leon has spent more than two years fighting against the stain left on his record by G-RAP. He is not alone. Hundreds — maybe thousands — of soldiers and their advocates describe their entanglement with the Army's investigation of G-RAP as a bureaucratic nightmare in which service members are being punished years after participating in what they thought was a program to help the Army. Most, it appears, never face charges but stumble across the G-RAP trap as De Leon did, when an old note in their service records surfaces to tie them to wrongdoing they've never had a chance to defend.
Now lawmakers are calling on military officials to clear the path for De Leon's promotion and ensure countless other soldiers don't have to go through a similar situation.
De Leon's troubles began in 2007 when he was still an enlisted soldier in the Kentucky Army National Guard. He heard about a program in which current soldiers could get paid up to $2,000 for each new recruit they helped bring in who enlisted and reported for basic training.
"It was a nice little side income," De Leon said. He said he recruited six soldiers and was paid $11,000.
To run the nationwide program, the Army contracted with a marketing firm called Docupak, which handled the paperwork for soldiers signing up and issued the payments to those who earned one. But the Army ended G-RAP and its Army Reserve counterpart in 2012 following allegations of widespread fraud and mismanagement.
Federal investigations found the contract that gave Docupak control of G-RAP met "almost none" of the federal acquisition requirements, USA Today reported in 2014. A federal memo faulted former Lt. Col. Kay Hensen, who awarded Docupak the contract in 2005 through the Guard Bureau, for not obtaining a legal review of the contract before it was signed, a universal practice in both government and the private sector for complex business agreements. Such a review, investigators found, would have revealed that the payment of recruit-referral bonuses "is inherently a governmental function, and could not be outsourced to a contractor," USA Today reported. The Guard Bureau also failed to conduct market research before contracting with Docupak and didn't negotiate the contractor's fee, federal authorities concluded. As a result, the National Guard Bureau inappropriately paid Docupak almost $9.3 million.
In 2008, Hensen went to work for Docupak.
All told, the Army reported spending approximately $459.4 million on the program and enlisted about 150,000 new recruits.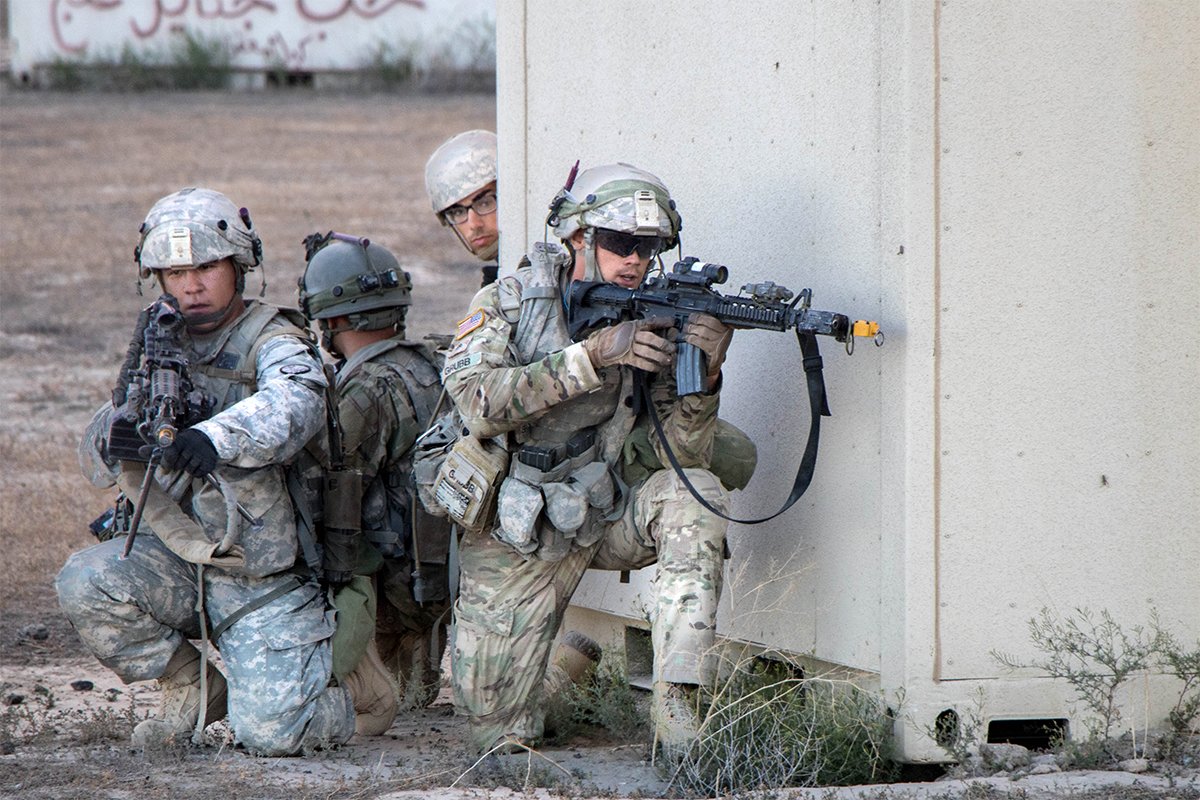 As the program came under scrutiny, the Army launched Task Force Raptor, believed to be its largest investigation ever, to look into all 106,364 people who had received payments through the program.
It's difficult to tell exactly how many service members eventually faced criminal charges.
One advocate says at least 125 soldiers were charged with a crime. Liz Ullman launched the website Defend Our Protectors in 2015 to track cases and advocate for military members facing G-RAP-related investigations. She says she knows of 125 people who were criminally charged as of 2016, some of whom have since been acquitted. Others pleaded guilty or were convicted of charges including bribery, fraud, conspiracy, and identity theft. She said she's seen sentences on those charges ranging from probation to more than eight years in prison.
"Of course you had some individuals that actually were engaged in fraud in the program," said Jeffrey Addicott, who spent 20 years as an Army judge advocate and now represents many soldiers caught up in the G-RAP investigation through the Warrior Defense Project at St. Mary's University School of Law in Texas.
Some individuals sought payment by providing Docupak with the name of a recruit they had never actually met. But in some of the cases, Addicott said, investigators would not cite what specific rule soldiers had violated, simply charging them with fraud or wire transfer fraud because they received payments by electronic means.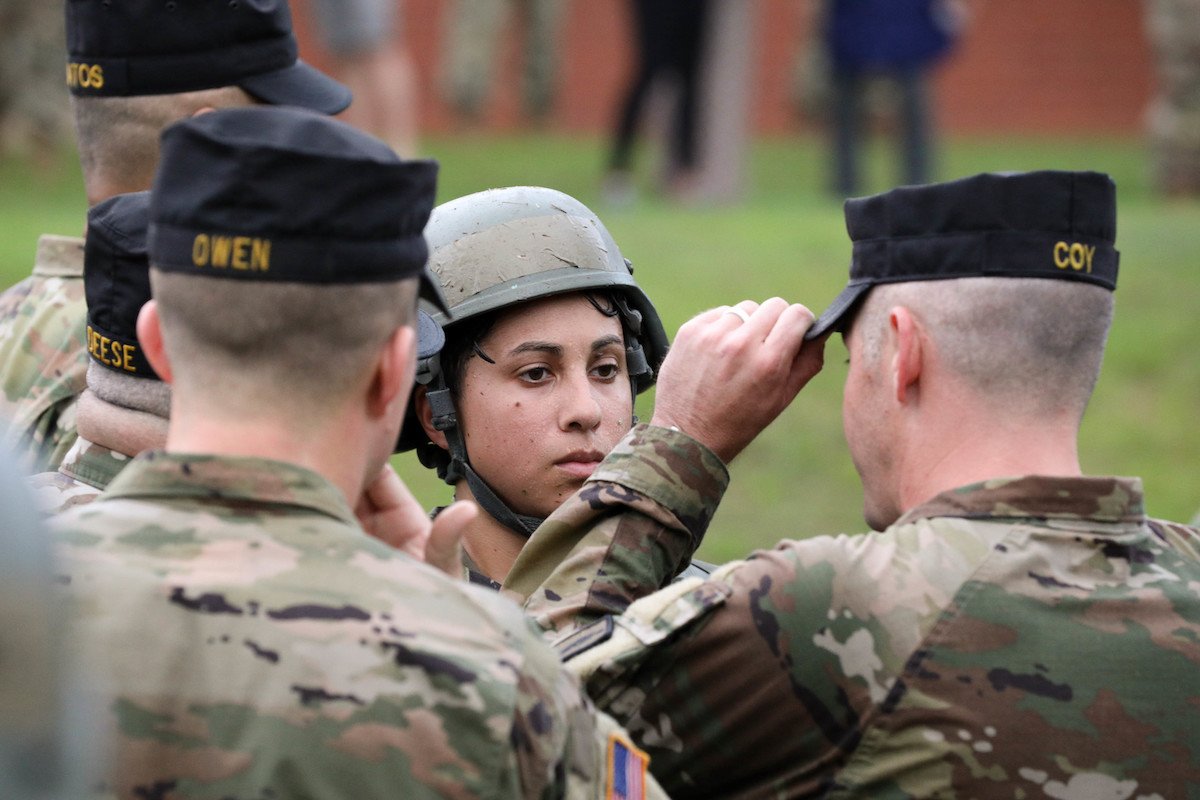 Many others who have contacted Ullman, though, were like De Leon and found out they were ensnared in G-RAP months or even years later when they were denied promotions or loans, or had professional licenses revoked because background checks came back with a red flag or even listed them as having a prior arrest.
Addicott said that's because when CID investigates someone, that person can be "titled," meaning their name is entered into a report of investigation. Once someone is titled, their name goes into the Defense Central Index of Investigations, or DCII, a database of investigations conducted by DOD agencies that can be accessed by both military and civilian agencies.
"Within maybe three months of launching Defend Our Protectors, I heard from about 1,500 people who were involved in this," Ullman told Coffee or Die. "And I have continued over the last eight years to hear from more people every single week."
The consequences reach far beyond the military. One veteran was denied a concealed weapons permit and another was fired as a civilian police officer, in both cases because their names popped up on a background check as having been titled by the CID in relation to G-RAP, according to a 2020 article Addicott wrote in the St. Mary's Law Journal.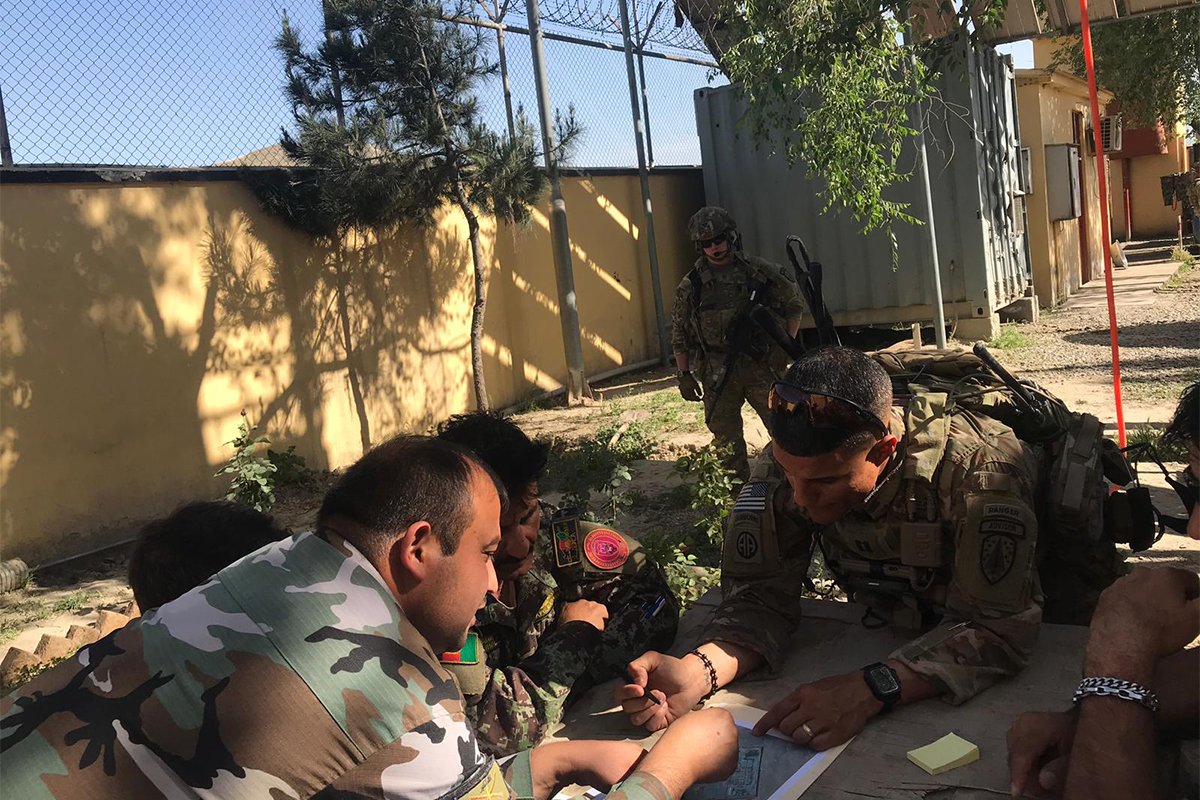 Everyone Coffee or Die spoke with said it's virtually impossible to get a title removed from a soldier's record. In fact, according to an Army document, the only way for a soldier to get their title removed is to prove that it was a case of mistaken identity, which would not apply for most soldiers investigated for participating in G-RAP.
The Army Criminal Records Center did not respond to Coffee or Die's inquiry about how many service members were titled in connection with G-RAP in time for publication.
High-ranking Army officials appear to have been aware of problems with G-RAP-related titling for years. In 2019, then-Secretary of the Army Mark Esper wrote a memo in support of promoting a major to the grade of lieutenant colonel despite the fact that the woman had been investigated for fraud related to the G-RAP.
"MAJ [redacted], like many others, was involved in G-RAP, a program with unclear guidance that changed several times over the years," Esper wrote in the memo, a copy of which Addicott provided to Coffee or Die. "The circumstances surrounding G-RAP are too unclear to prove known malice and blame on any one participant."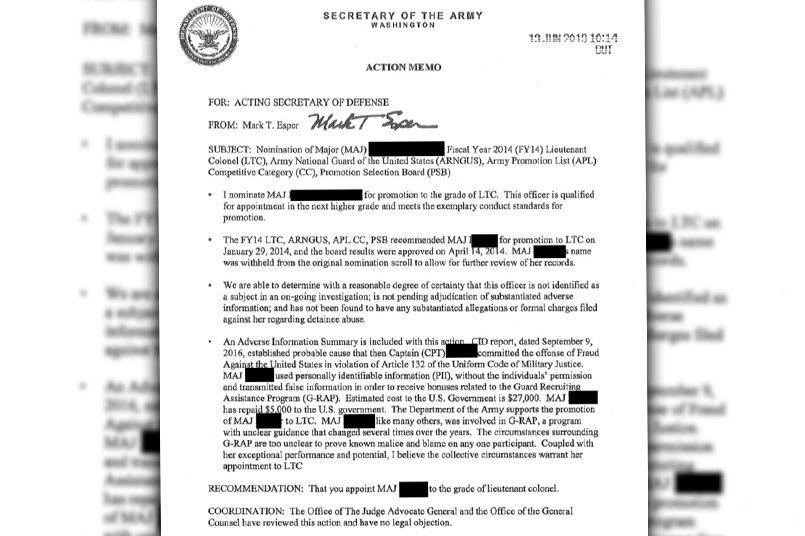 De Leon, who is now an active-duty officer stationed at Fort Carson, Colorado, said he served multiple combat deployments, earned top-secret clearance, and was an aide-de-camp to a two-star general during the 12 years between his involvement in G-RAP and when he found out he had been titled.
"Now I'm an official criminal," he said. "With no arrest. Without due process."
His promotion package is set to expire this Friday, at which point De Leon will become a non-select and have to re-compete next year. But with the title still on his record, he doesn't see any reason to believe the outcome will be different. And if he's passed over for promotion a second time, he'll likely be forced out of the Army.
The father of six is the sole breadwinner for his family, so he plans to transition to the Guard to protect his pension.
"Nobody at the top level of the military seems to care that we're losing good soldiers through no fault of their own," Addicott said.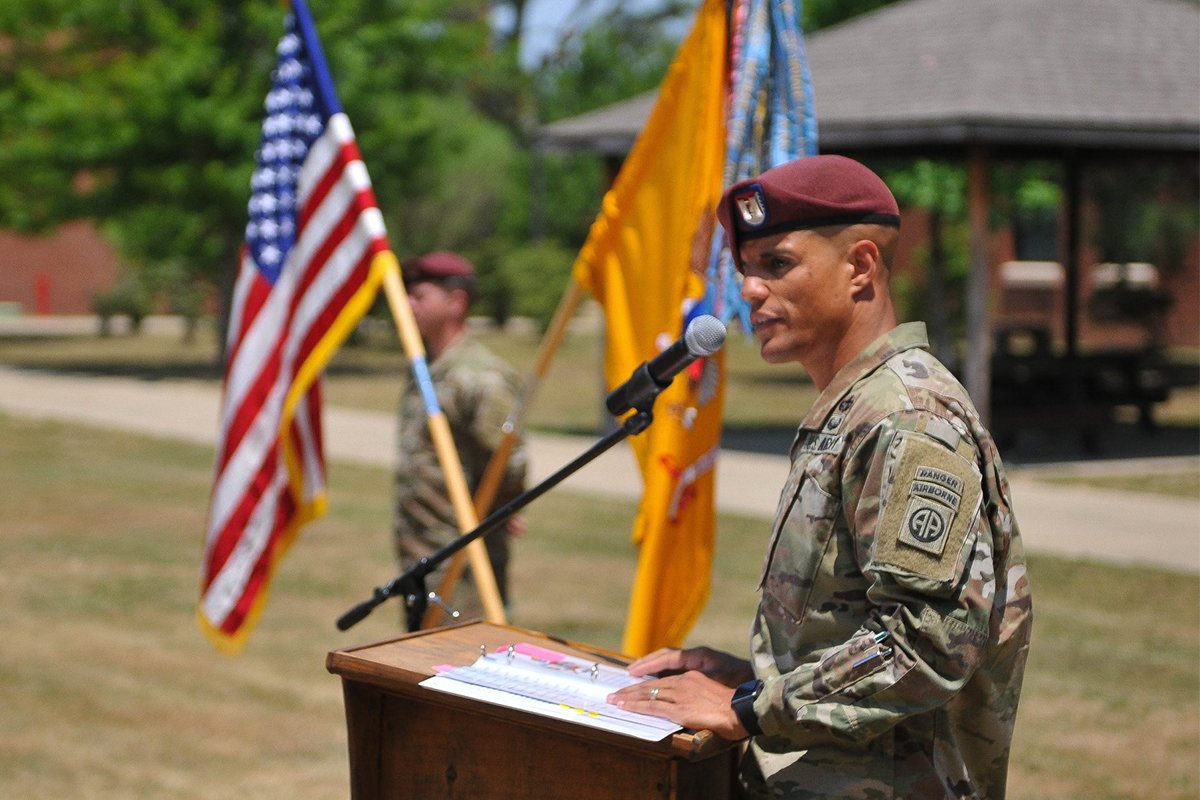 On Monday, March 28, six Republican members of Congress — Louie Gohmert, Paul Gosar, Daniel Webster, Madison Cawthorn, Barry Moore and Ralph Norman — signed a letter calling on Defense Secretary Lloyd Austin and other high-ranking officials to intervene on De Leon's behalf.
"We believe the system has failed an innocent man and left him in legal limbo as he continues to faithfully defend our nation against threats foreign and domestic," the lawmakers wrote.
They asked that officials clear the way for De Leon's promotion and make sure "injustice is not repeated" by changing the applicable DOD statute to make sure that anyone who is exonerated through a court proceeding — including having their charges dropped — will have their information purged from the DCII, although it's not clear whether that would help the thousands of soldiers who were never charged in the first place.
Even with this new glimmer of hope, De Leon said the past few years have been an "emotional roller coaster," and that he can't stop worrying about his family's future.
"I love the military," he said. "I adore it, actually. But now I just feel isolated."
Read Next: