The city of Cape Town wears two faces. The first is known and celebrated — white beaches with chilly Atlantic white caps; vineyards located within driving distance of the city center. The city itself is thriving, relatively safe, brimming with expensive restaurants, trendy bars, night clubs, and cafes patronized by exquisitely dressed freelancers eating plant-based diets. Directly behind the city are the sheer slopes of Table Mountain and its sister outcroppings of Lions Head and Devil's Peak.
When seeing this idyllic facade, it's easy to think that Cape Town is a paradise. But the countless electric fences, CCTV cameras, and private security firm signs hanging outside every house and business tell another story. They are a window into the strange dichotomy of wealth inequality that define both Cape Town and the country of South Africa as a whole.
With some of the highest crime rates in the world and a police force ill-equipped to combat it, private security has become a necessity for many South Africans.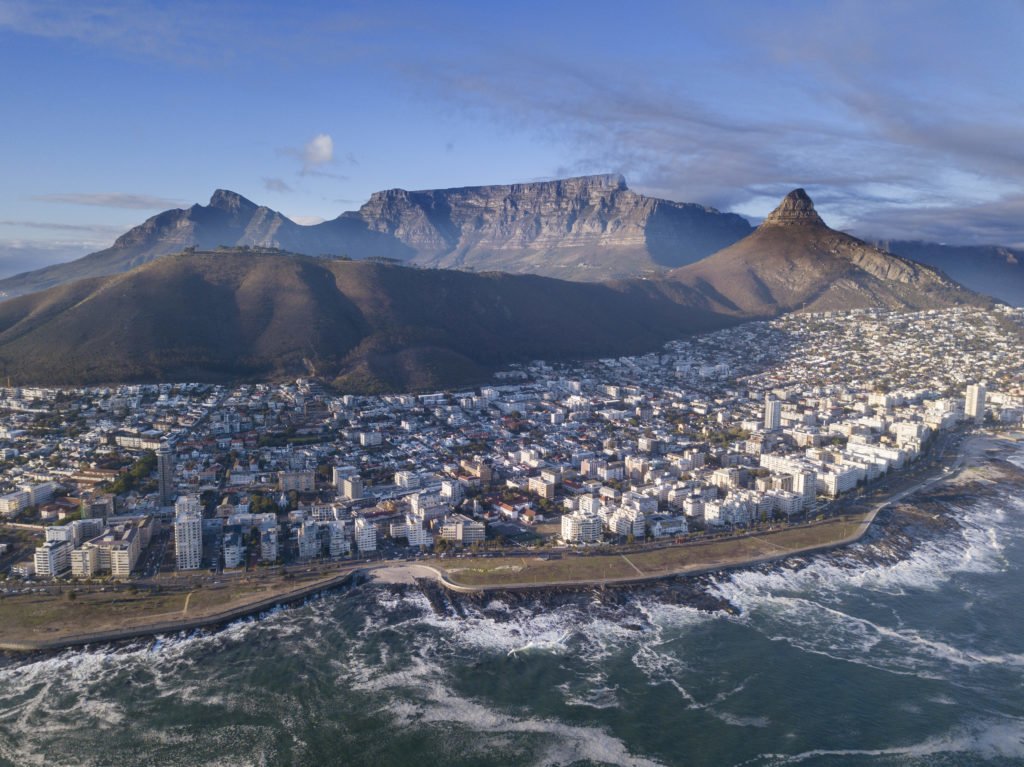 South Africa has made significant humanitarian progress in the last quarter century. Reeling from the colossal injustices of apartheid — a series of systemic race separation policies that severely crippled the black majority both economically and culturally — politicians and citizens have tried their best to put the past behind them and forge a new, united future. It hasn't always been successful.
Under the apartheid government, black, Indian, and colored communities were forced into separate developments far from the economic and commercial opportunities afforded to the white minority. The resulting rift in wealth distribution was and remains colossal, with the average white South African earning five times more than a black citizen.
While apartheid was officially dismantled in the early 1990s, culminating in the country's first democratic elections in 1994, the effects of the almost 50 years of systemic oppression are still felt.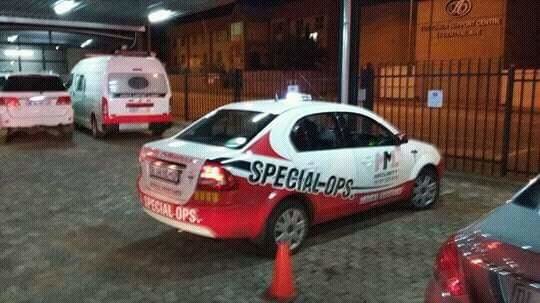 It's estimated that around a quarter of South Africa's population — 12 million people — currently live in townships, or shanty towns, many of which lack basic utilities such as running water or sewerage systems. They are also often great distances from the hearts of major cities.
This is compounded by the scarcity of jobs in general. As of 2019, over 29 percent of the population is unemployed, the majority of whom are youths. Coupled with a corrupt government that is struggling to deliver basic services such as electricity and education, and the staggering inequality that is a direct result of apartheid policies, many people have resulted to crime in order to provide for themselves and their families.
While enjoying a glass of wine from Cape Town's world-famous vineyards, or soaking up Johannesburg's New York-esque cityscape, it's hard to believe that the country has one of the highest murder rates in the world. In 2018 and 2019 alone there were over 21,000 murders. This means South Africa has one of the highest likelihoods of being murdered, behind only Belize, Honduras, Jamaica, and El Salvador. It's a staggering 58 murders per day, a figure that an understaffed and overburdened South African Police Service (SAPS) is struggling to deal with.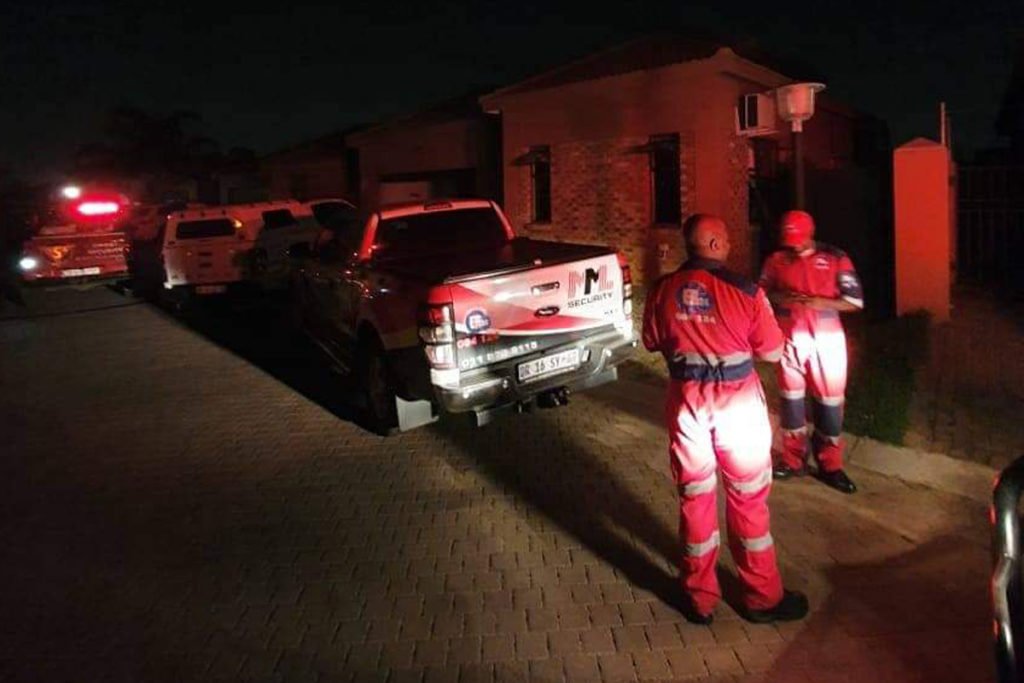 During apartheid, the roles of police and the military were closely aligned. Both were used as a tool of the government to quell civil unrest and combat counterinsurgency and opposition.
Following the dissolution of the apartheid regime, the well-trained and overwhelmingly white South African Defense Force and South African Police were disbanded in an effort to create an army and law enforcement force that better reflected the country's demographics.
This decision, while necessary, left many experienced soldiers without work. While the newly unemployed, well-trained soldiers took their skills into the private security industry, many inexperienced officers were drafted to fill their positions in the police service, often without training. Over the years, the trend of employing substandard police officers has resulted in an embarrassingly ill-equipped police force, one lacking the training to cope with the massive burdens of crime currently afflicting the country.
To put the unprecedented levels of crime into perspective, it's estimated that in order to cope with the ever-increasing rates of crime, the SAPS needs an additional 60,000 trained officers to meet the United Nations police officer-to-citizen ratio of 1-to-220. As it stands, the ratio is currently 1-to-383.
The void of skilled officers has largely been filled by private security firms. It has grown into a flourishing industry, funded by those who are willing and able to pay a monthly fee for the peace of mind and fast response times that the police are unable to deliver. It's the reason why the city of Cape Town remains relatively safe, while the townships surrounding it are ravaged by crime and gang violence.
While security firms are becoming increasingly militarized and heavily armed, private security officers don't have the same authority as the police when it comes to handling suspects.
"Security companies and the police work very closely together as we strive for the same goal," Quinten Theron, an Armed Reaction Officer of MML Security, an armed response company operating in the suburbs of Johannesburg, told Coffee or Die. "We want to ensure that our communities are safe from crime. When the police show up, we hand it over to them and we withdraw from the scene."
As it stands, South Africa's private security industry is worth over R40 billion ($2.8 billion). That's a third more than the government spends on the police budget, with the SAPS currently employing around 193,000 officers. According to the Private Security Industry Regulation Authority, the number of registered private security guards currently sits at around 2.3 million, with just less than half a million currently deployed throughout the more than 9,000 private security firms operating throughout the country.
Some quick napkin math indicates that private security guards outnumber the South Africa Police Services force two and a half to one — and that's without taking into consideration their reserves. Even when adding in the South African Army, whose forces currently number some 40,000 troops, this number is still skewed massively in the favor of the private security companies — and it continues to grow.
"The future for [private] security is very good," Theron said. "All businesses and homes need security simply because without first responders, it will take the police forever to get to a scene. No one will be caught because it just takes the police way too long."
As far as filling the law enforcement gap, commodifying security might be a viable solution for a country that struggles with crime and unemployment. But with private security being a luxury only the wealthiest citizens can afford, there's also a concern that this industry will widen the inequality gap that South Africa struggles with, leaving those who are most directly affected by crime — the poor and disenfranchised — vulnerable.