A British Army officer is believed to have just become the first woman of color to complete a solo crossing of Antarctica, trekking alone for over 700 miles to reach the South Pole.
Capt. Preet Chandi, 32, reached the South Pole last week, 40 days, seven hours, and three minutes after a plane dropped her with nearly 200 pounds of gear and food and a giant sled near the coast of Antarctica. From there, she trekked alone to the South Pole, with no resupplies or aid along the way. Chandi is the first person to reach the South Pole on foot in the last two years.
"You are capable of anything you want, no matter where you are from, where your start line is, everybody starts somewhere," Chandi said in a voice recording after she reached the South Pole. "I don't want to just break the glass ceiling. I want to smash it into a million pieces."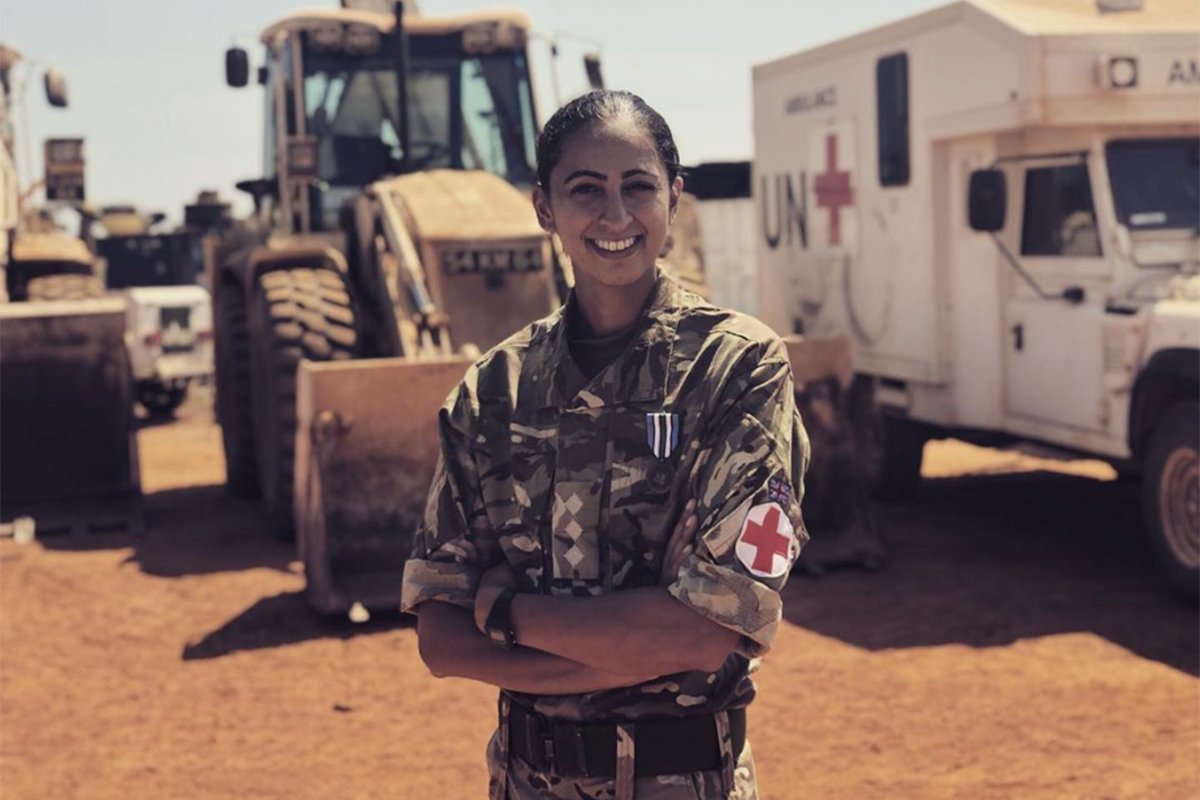 Chandi joined the British Army reserves when she was 19, according to her blog, Polar Preet. She joined the regular Army at 27, completing deployments as a physiotherapist in Nepal and Kenya. Most recently, she completed a six-month UN peacekeeping tour to South Sudan. She currently serves as a captain with 3 Medical Regiment, based in northwest England, where she organizes and validates Army medic training.
A lifelong athlete, Chandi trained at Novak Djokovic's tennis academy as a teenager and plays competitive tennis for the British Army. As a soldier, she runs ultramarathons and has hiked and climbed mountains across the world, including in Morocco, Mexico, Bolivia, Peru, and Iceland.
Chandi set off on her Antarctic adventure on Nov. 24 from the Hercules Inlet, an ice-choked bay named for the ski-equipped C-130 Hercules cargo planes that haul cargo and passengers to and from the scientific stations around the continent. As she began, she carried freeze-dried meals, daily hot chocolate rations, GPS, satellite phones, and other gear on a pulk (Nordic sled) weighing just under 192 pounds.
She often battled whiteout conditions, icy terrain, biting winds, and temperatures as low as minus 58 degrees Fahrenheit. But she met every new challenge with relentless positivity, ending each day with an audio blog dedicated to friends, family, and her supporters.
"This expedition was always about so much more than me," Chandi said in her final recording. "I want to encourage people to push their boundaries and to believe in themselves and I want you to be able to do it without being labeled a rebel. I've been told 'no' on many occasions and told to just do the normal thing, but we create our own normal."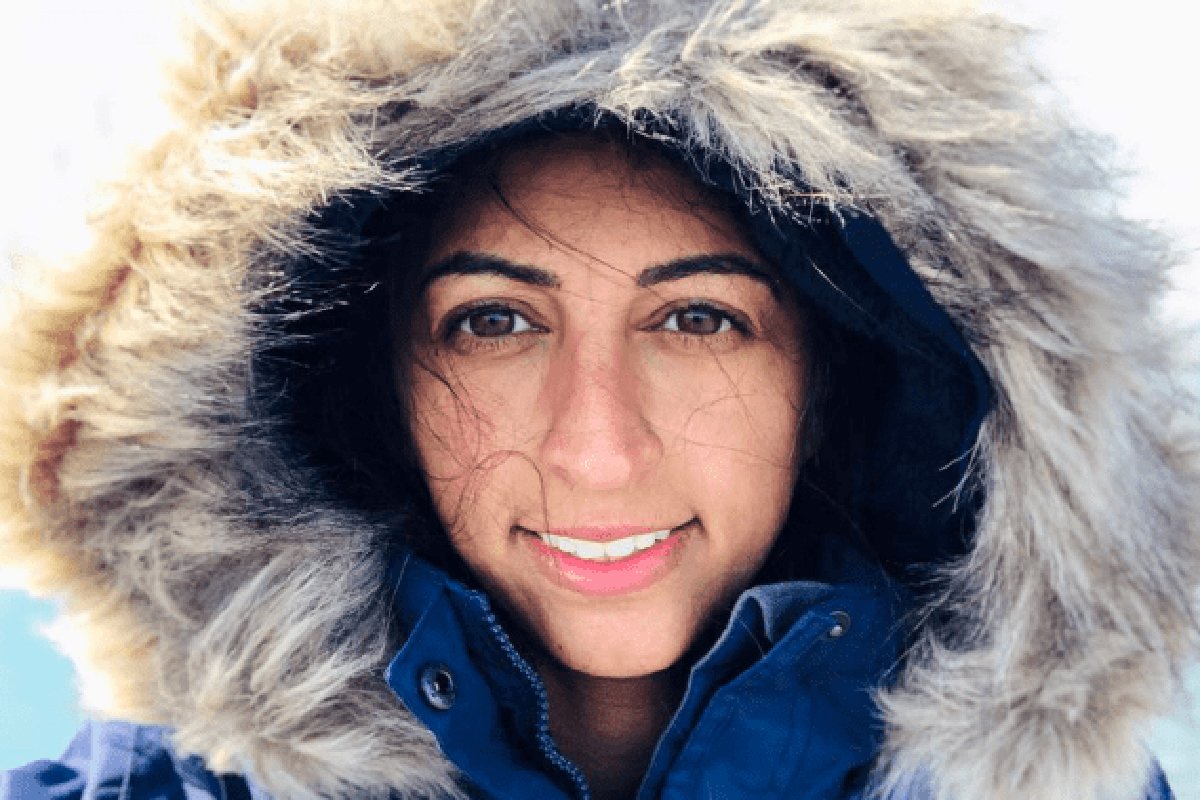 Chandi skied an average of 17 miles a day, reaching her destination on Jan. 3, well ahead of schedule. She carried enough food with her for 48 days.
Chandi's pace makes her the third-fastest female solo skier to complete the solo crossing. Sweden's Johanna Davidsson holds the record with a time of 38 days, 23 hours, and five minutes, followed by Britain's Hannah McKeand who completed the journey in just over 39 days. Chandi is also the first person to reach the South Pole on foot in two years, according to The Guardian.
Brig. Elizabeth Faithfull-Davies, commander of 102 Logistic Brigade, said in an official British Army statement that she was "absolutely delighted" to hear of Chandi's success.
"She is an inspiration to us all and she is a fabulous role model as the first woman of colour to complete this impressive feat. I would like to send her my heartfelt congratulations for this amazing achievement," Faithfull-Davies said.
Read Next: