A convicted sex criminal who supported an anti-government group in Idaho has pleaded guilty to assaulting a federal agent and illegally possessing firearms.
Erik Konrad Ehrlin, 33, is slated to be sentenced on May 31 in Boise by US Judge Bill R. Wilson. If Ehrlin serves his punishment concurrently, he faces up to 10 years behind bars, three years of supervised release when he exits prison, and a $250,000 fine.
He's also agreed to pay $7,967.01 in restitution to the US Forestry Service and the Bureau of Land Management and will forfeit his confiscated firearms, according to a plea deal he inked with federal prosecutors on Jan. 21.
His federal public defenders declined to comment when contacted by Coffee or Die Magazine.
The case against Ehrlin began in early 2021 near the federal Mann Creek Reservoir, about 20 miles north of Weiser, Idaho. Although the property is on the rolls of the Bureau of Land Management, it's administered by Payette National Forest personnel.
US Forest Service investigators were probing graffiti threatening violence scrawled across federal facilities and signs along Mann Creek. The messages vowed to shoot on sight government employees and warned "Death will result upon 1st fine issued." They were tagged with "SAI," the Sovereign Alliance of Idaho.
Investigators thought SAI might be part of the wider Sovereign Citizens Movement, which opposes many forms of government courts, law enforcement, and taxation.
In 2010, two members of the anti-government subculture, Jerry Kane and his 16-year-old son Joseph, were pulled over on Interstate 40 in Arkansas by West Memphis Police Officers Brandon Paudert and Bill Evans. The son sprang from the vehicle with a rifle and killed both cops. The Kanes died later in a shootout with law enforcement, but not before wounding the Crittenden County sheriff and his chief deputy.
During the vandalism probe, US Forest Service Special Agent Amy Harvey came across an empty camping trailer near Mann Creek. She ran the plates and they traced back to Ehrlin, who had been living in Greenleaf, about an hour's drive south of there.
The camper appeared to have been moved multiple times, pulled uphill by a truck as the snowpack melted. And wherever the trailer stopped, graffiti seemed to appear. US Forest Service employees also found spent handgun and rifle casings near where Ehrlin's camper had been, and he was barred from possessing firearms or ammunition.
According to Idaho's sex criminal registry, Ehrlin was convicted in 2011 in Oregon for sexual abuse in the first degree. He was sentenced to 75 months in prison. He also was arrested in 2010 by Wyoming's Teton County Sheriff's Office and convicted on felony theft charges.
On April 30, 2021, Harvey and Washington County Sheriff's Deputy Jerry Jakich tracked Ehrlin's camper to a spot near a gravel pit on the federal land. Harvey's body camera footage showed the two law enforcement officers speaking with Ehrlin and his mother. Then, Jakich is recorded finding and clearing a NoDak Spud Model NDS-1 7.62 x 39 rifle that had a magazine inserted but no round in the chamber.
Ehrlin told the officers he needed to get his identification out of his Nissan Titan pickup truck, but once he was in the vehicle, he turned the ignition. Agent Harvey tried to open the truck door, but Ehrlin had locked it. Despite being ordered to stop, he backed up the Nissan.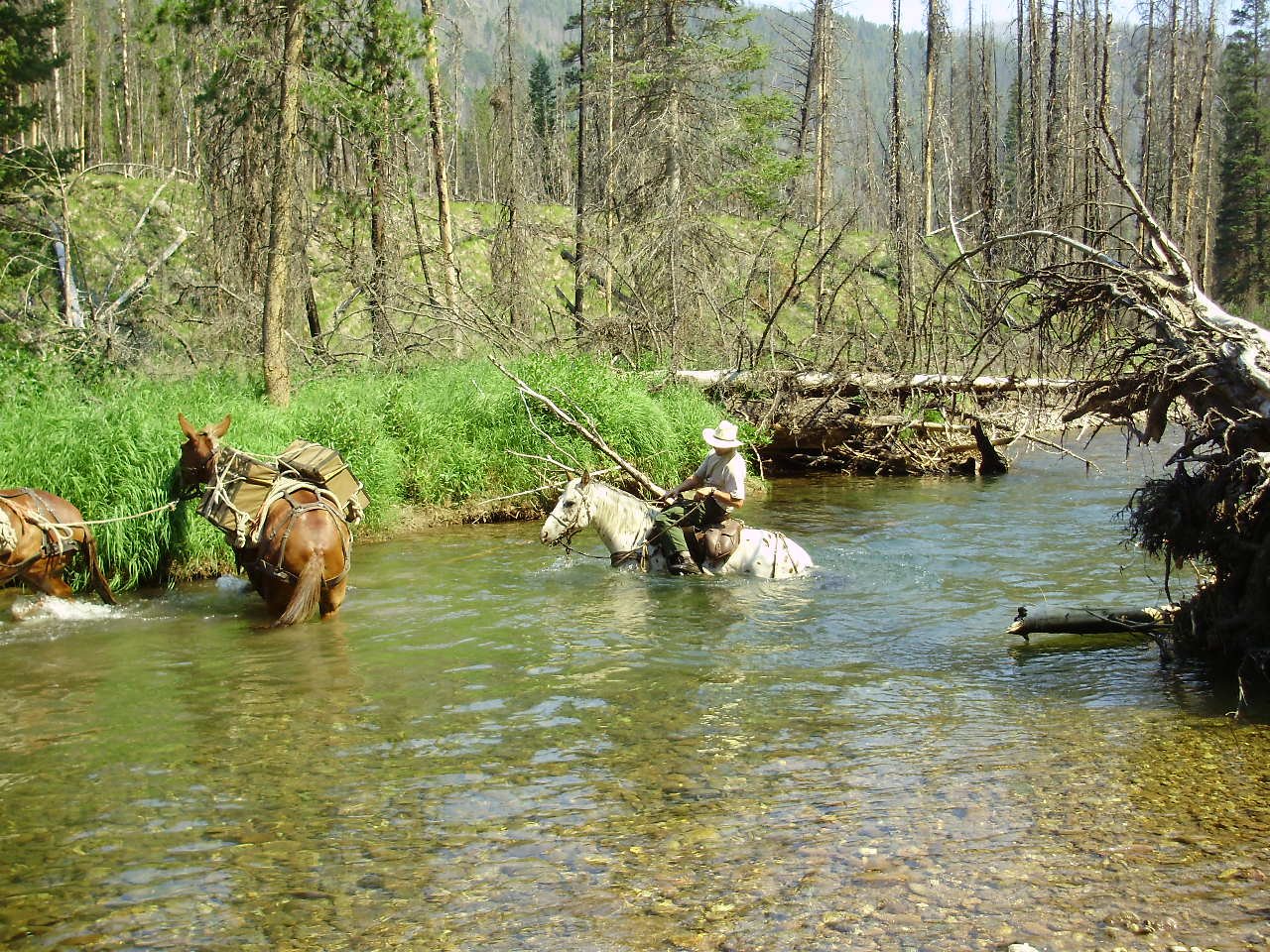 Five minutes and eight seconds into the footage, the camera recorded the truck striking Harvey. Ten seconds later, it captured her blasting three rounds into the vehicle, striking a tire. Ehrlin braked and exited the truck to be arrested.
The camera recorded him later making an apology for hitting the agent with his truck. He told Jakich the pickup also held a small amount of marijuana for personal use, rifle ammo, and a Smith & Wesson Model M&P9 9 mm handgun. He said he kept the rifle to protect his toddler son in the wilderness.
Ehrlin was booked into the Washington County Jail on state charges. The FBI took over the federal case.
Armed with a search warrant, agents raided his Greenleaf home on May 3, 2021, and seized two more weapons — a Rossi Model S201220 .22 LR and a Heritage Rough Rider .22 LR/.22 Magnum combination-caliber revolver.
They also recovered a journal with multiple references to the Sovereign Alliance of Idaho. It included a "Sovereign Citizen's Oath."
Read Next: