A SpaceX Falcon 9 rocket that left Earth almost seven years ago will crash into the moon in the next few weeks, scientists say.
The Falcon 9 originally lifted off on Feb. 11, 2015, from what was then Cape Canaveral Air Force Station in Florida (it is now a Space Force facility). The Falcon 9's mission was to carry a National Oceanic and Atmospheric Administration satellite out to the Earth-Sun L1 Lagrange point (the opposite point of gravitational equilibrium from the L2 Lagrange point the recently launched James Webb Space Telescope arrived at Monday, Jan. 24). The launch was the first interplanetary mission for Elon Musk's SpaceX, and a partnership between the company, NASA, the US Air Force, and NOAA.
Generally, scientists try to keep enough fuel in a rocket's upper stage for it to return to Earth's atmosphere, where it can burn up upon reentry, according to the website Ars Technica. But after the satellite separated, the Falcon 9 rocket's upper stage was so far out in space that it didn't have enough fuel to return to Earth and has been trapped in an orbit ever since.
Using data from astronomers who tracked the position of the rocket, software developer Bill Gray calculated that the upper stage would collide with the moon March 4. Gray writes astronomical software and tracks satellites, near-Earth asteroids, comets, objects, and minor planets at Project Pluto.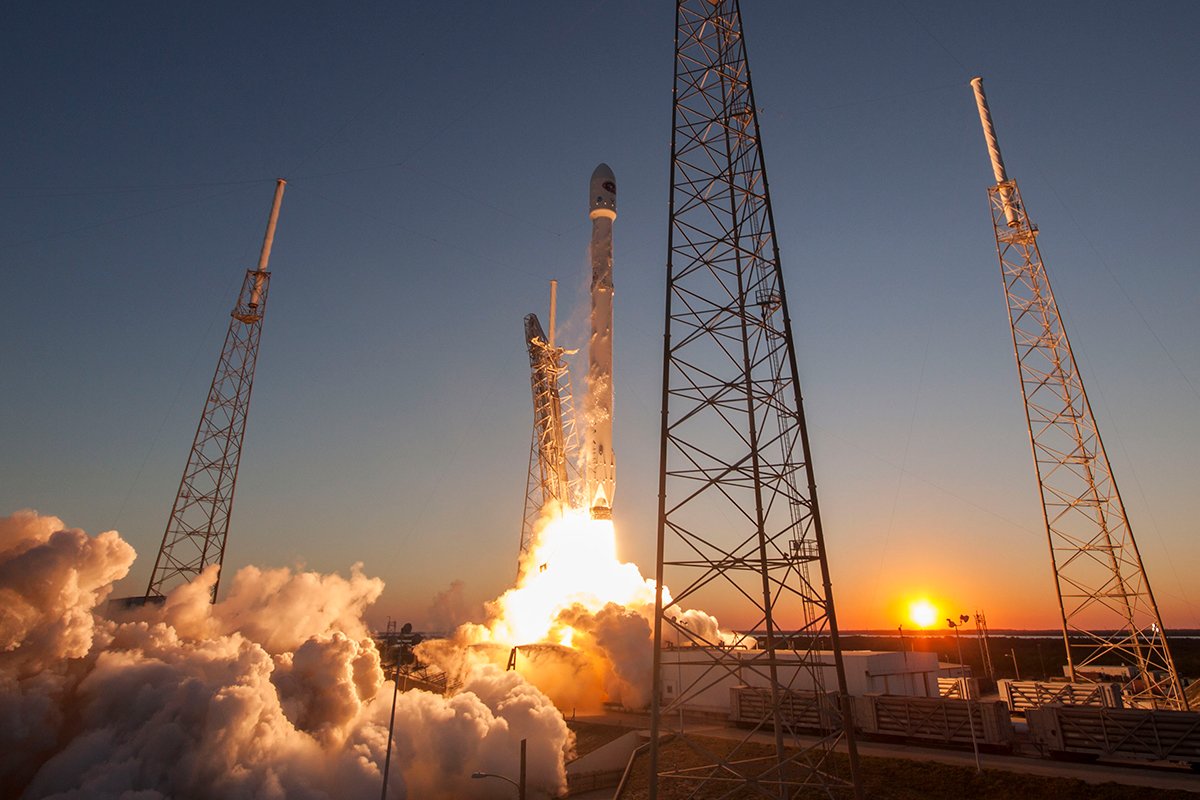 Gray calculates the Falcon 9's upper stage will likely hit the far side of the Moon, which means earthlings probably won't get to see it happen. It's also not clear exactly how much sunlight will "push" the rocket, potentially changing its orbit.
"Space junk can be a little tricky," Gray wrote, but added that "unpredictable effects are very small."
Many online worried that the expected collision could have negative impacts, but experts said there was no cause for alarm.
"It's interesting, but not a big deal," astronomer Jonathan McDowell tweeted Tuesday.
Gray wrote that he's actually "rooting for a lunar impact" because it could allow satellites orbiting the moon to collect interesting observations. The Falcon 9's upper stage is expected to hit the moon at 2.58 kilometers per second.
Experts believe this will be the first time a piece of space hardware has unintentionally struck the surface of the moon. However, NASA intentionally crashed a spacecraft into the moon in 2009 so scientists could study the resulting crater, looking for evidence of water.
Read Next: