Thanks to the increasing number of veterans and active duty military personnel who share their stories, many who have never served have a greater understanding of and appreciation for their sacrifices. Unfortunately, their families rarely get the same opportunity.
A few years ago, Davidson Whetstone — then just 6 years old — decided he wanted to give children of deployed service members a voice, too.
Davidson's dad, Dave, was a U.S. Army Green Beret officer when he deployed to Afghanistan in 2013. A few months into his deployment, days before Christmas, a rocket-propelled grenade (RPG) exploded nearby, causing multiple serious injuries to the right side of Dave's body.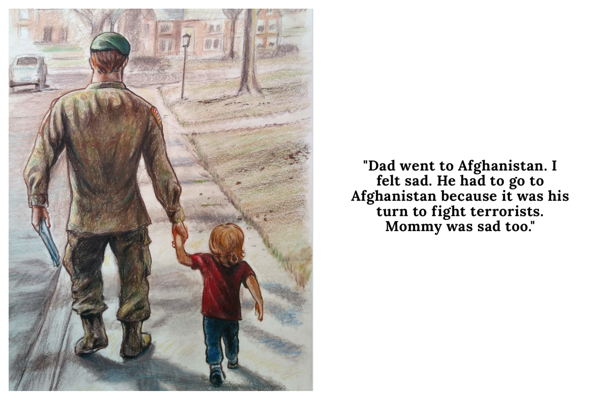 Dave was triaged in the field, stabilized at a hospital in Germany, then flown to Bethesda, Maryland, where he spent three weeks as an inpatient at Walter Reed Army Medical Center. Over a two-month period following his discharge, Dave was in and out of Walter Reed for various follow-up procedures.
It was a frightening time for the Whetstone family. Davidson's mom, Elizabeth, was also caring for her two younger children. As the oldest of his siblings, Davidson was aware of the importance and danger associated with the work of the Green Berets, and he had to learn how to cope with the ongoing fear that he'd never see his dad again. While other families in Davidson's neighborhood celebrated the holiday season, the news of his father's combat injuries cast a shadow over the boy's home and family.
Elizabeth knew her husband's wounds were life-threatening, but it would be years before she learned just how severe they were. "I heard bits and pieces of the whole story over the years," she told Coffee or Die in a recent phone interview. "What I didn't know at the time was, when they found him, he had a piece of shrapnel just millimeters away from his carotid artery! We are blessed and so thankful that he survived and made it home to us."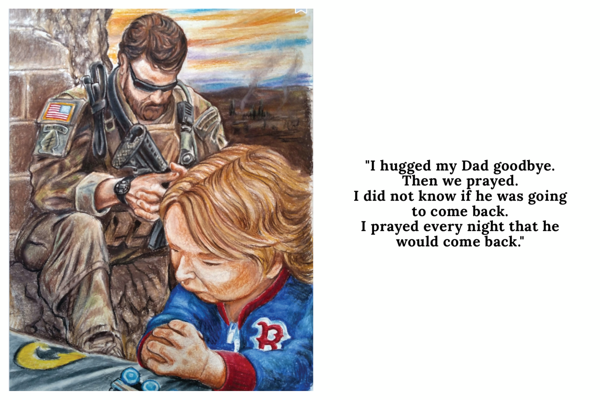 During his recovery, Dave made it a point to spend plenty of time with his family. One day, he and Davidson visited a local bookstore, which spurred a conversation about how authors make money. That's when Davidson came up with the idea to write a book. He and his dad decided the story should "help kids not be scared when their dads are deployed."
Dave, an artist going back to his childhood, agreed to illustrate the book. Davidson would be the writer, sharing his family's story. The father and son duo dedicated their Sundays to working on the book project, while Mom did her best to give them privacy by entertaining the younger children.
Nearly two years in the making, "Brave for My Family" begins with Davidson's deep respect and admiration for his father, the Green Berets, and their mission to keep us safe from terrorism. Davidson recounts the day his dad left for Afghanistan and describes how spending time with his grandparents helped him feel better. He shares the painful memories of learning about Dave's injuries, the emotional reunion at Walter Reed, and the subsequent family trip to Washington to accept a lunch invitation from then-Vice President Joe Biden.
The illustrations beautifully capture the innocence of childhood, the stark reality of war, and the emotional rollercoaster that families of deployed service members endure. "Drawing has been something I've used to organize my thoughts since I was young," Dave shared. "After losing half the vision and near-sight in my dominant eye, it became much more difficult to draw. But illustrating Davidson's story gave me a strong motivation to create a meaningful representation of our family's sacrifice and courage. It also allowed me to spend time recalling and appreciating the details of our family's experience, and to come to terms with some things."
After reflecting upon what he'd like readers to take away from Davidson's book, Dave said he knows Americans are grateful for the sacrifices that service members make for our nation. "But," he added, "the heaviest sacrifices are [often] the ones that don't always come to mind …. I have been wounded in combat, and I have lost close friends. But for me, some of the toughest pills to swallow are not being there for first words, first steps, first Christmases, first birthdays, and all the moments that you'll never have again. The hardest thing is watching my kids grow up in pictures."
While convalescing from his injuries in 2013, Dave learned one of his close friends had been killed in combat back in Afghanistan. That news led him to seek permission to return to the battlefield and complete his deployment. "Everything I do in the military, I do for my family," he said. "But that doesn't mean [there is no cost] for my wife and kids. Family is the best thing I've ever had in life, and waving goodbye for another deployment is the hardest thing I've ever had to do in life."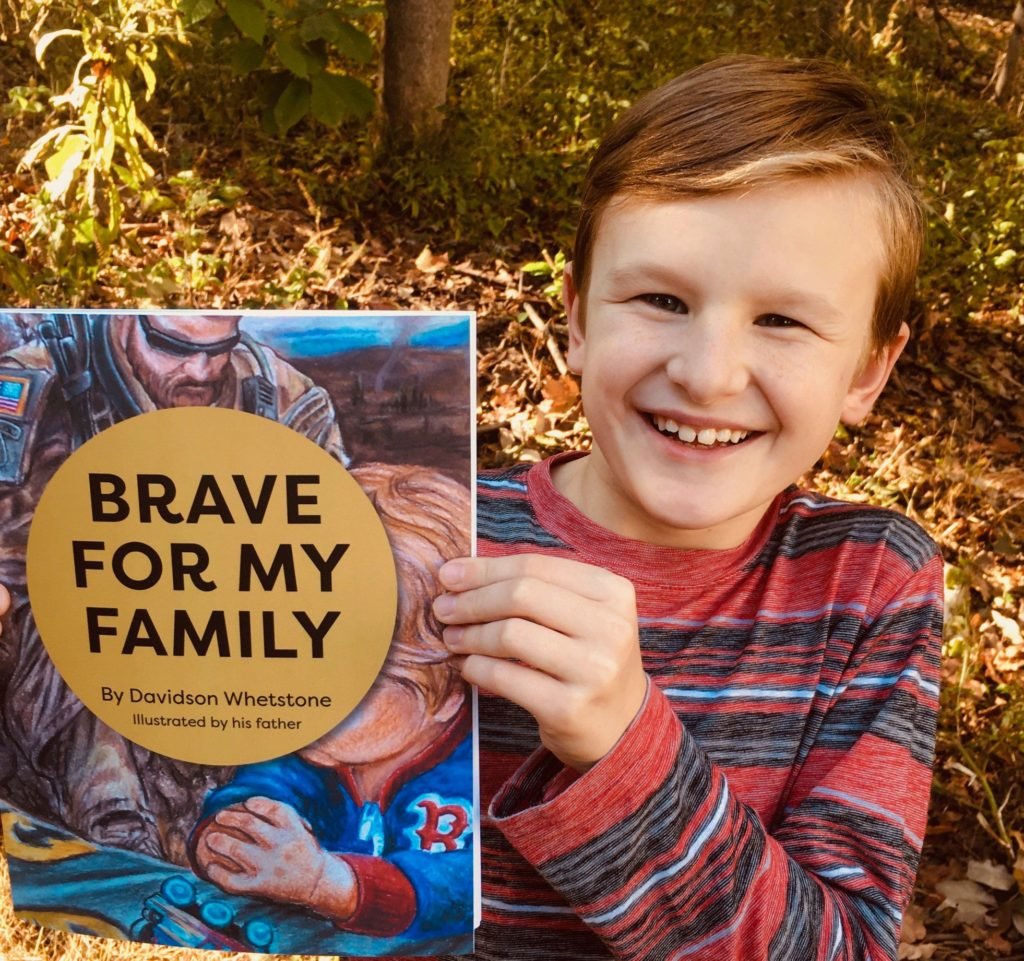 At the time of this writing, Dave is on his 10th deployment.
Davidson, now 9 years old, continues to wear his brave face. He video chats with his dad, prays with his mom, and helps take care of Hadassah, his new baby sister.
"I know what it is like to have your dad deployed to a scary place," Davidson said. "And you don't have to be scared. My daddy doesn't go to just fight, he goes out to protect his family behind him."
"Brave for My Family" hit bookshelves nationwide on Veterans Day, Nov. 11, 2019. It is available wherever books are sold, with proceeds going to the Green Beret Foundation, Navy SEAL Foundation, the Rick Herrema Foundation, Semper Fi Fund, Army Ranger Lead the Way Fund and Patriot Foundation.