The water about 30 miles off the beautiful beaches of Key West was choppy. The clouds overhead were ominous, and the 18-knot winds were making their presence known on our modest, government-issued, 25-foot center-console boat. A dead seagull's fixed gaze was directed our way from atop the nearby reef light tower. It was an understatement to say I was glad I took Dramamine that morning, but the two Special Forces combat dive instructors I was with were unfazed.
They were men at home on rough seas. Those who earn the combat dive bubble are sturdy folk. They are the soldiers who volunteer to test their mettle against the brutal power of the sea. And the sea is brutal.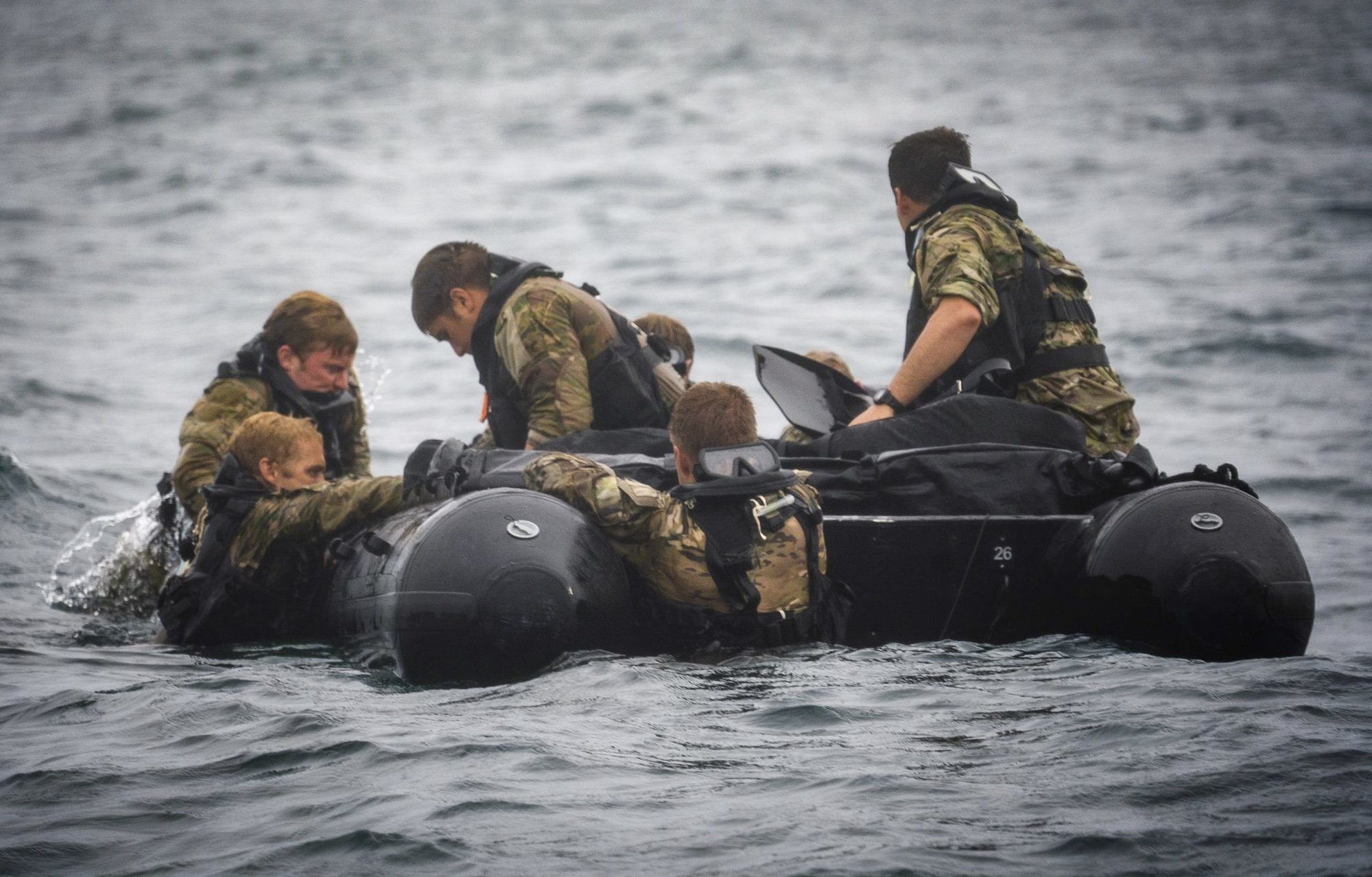 We made light conversation while keeping one ear on alert and one eye on the horizon for the UH-60 Black Hawk helicopters that would be helocasting the students of Combat Diver Qualification course class 04-21 into the ocean in front of us, along with their rubber inflatable wing boats. Their mission was to navigate their way to a nearby island, insert scout swimmers to secure the beachhead, then conduct a raid, before making their way back to base. This was not an easy mission under normal circumstances, never mind at night in Sea State 4 conditions.
The class was entering their final week of the notoriously difficult course, where brutal pool workouts, classroom instruction, and practical exercises all come together in dynamic training missions like the one we were observing that day.
"Combat divers are a different breed, man," said Sgt. 1st Class Scott Brown, one of the instructors on our boat. Brown is a seasoned Special Forces combat diver, with trips to both Afghanistan and Central America under his belt. "Nobody makes you go to dive school — you have to want to be here. This place just attracts a different kind of soldier. It's a brotherhood within a brotherhood."
Brown went on to say that in Special Forces, combat divers are routinely selected for the toughest missions. Indeed, the famous Green Berets of Operational Detachment Alpha 555 "Triple Nickel" were combat divers; they overthrew the Taliban from horseback while the twin towers were still smoldering. More recently, I was embedded with a Special Forces dive team who were charged with taming one of the most enemy-laden battle spaces in Afghanistan at the time. It seems that if there is a difficult mission to be done, commanders go to combat dive teams first.
I picked up the signature whomp-whomp of a Black Hawk helicopter off in the distance. Brown maneuvered our boat into position, with the other instructor working the radio, letting the helicopter pilots know it was safe to drop.
The Black Hawk slowed to a crawl about 15 feet above the waves, so close it was soaking us with saltwater rotor wash. First, a rolled-up wing boat was shoved out, then another. Then, one by one, combat dive students dropped feet-first into the drink. The helicopter quickly departed once all cargo and personnel had dropped. Treading water, the students — nearly all hailed from the Special Forces community — gave the fist-over-head sign that they were okay.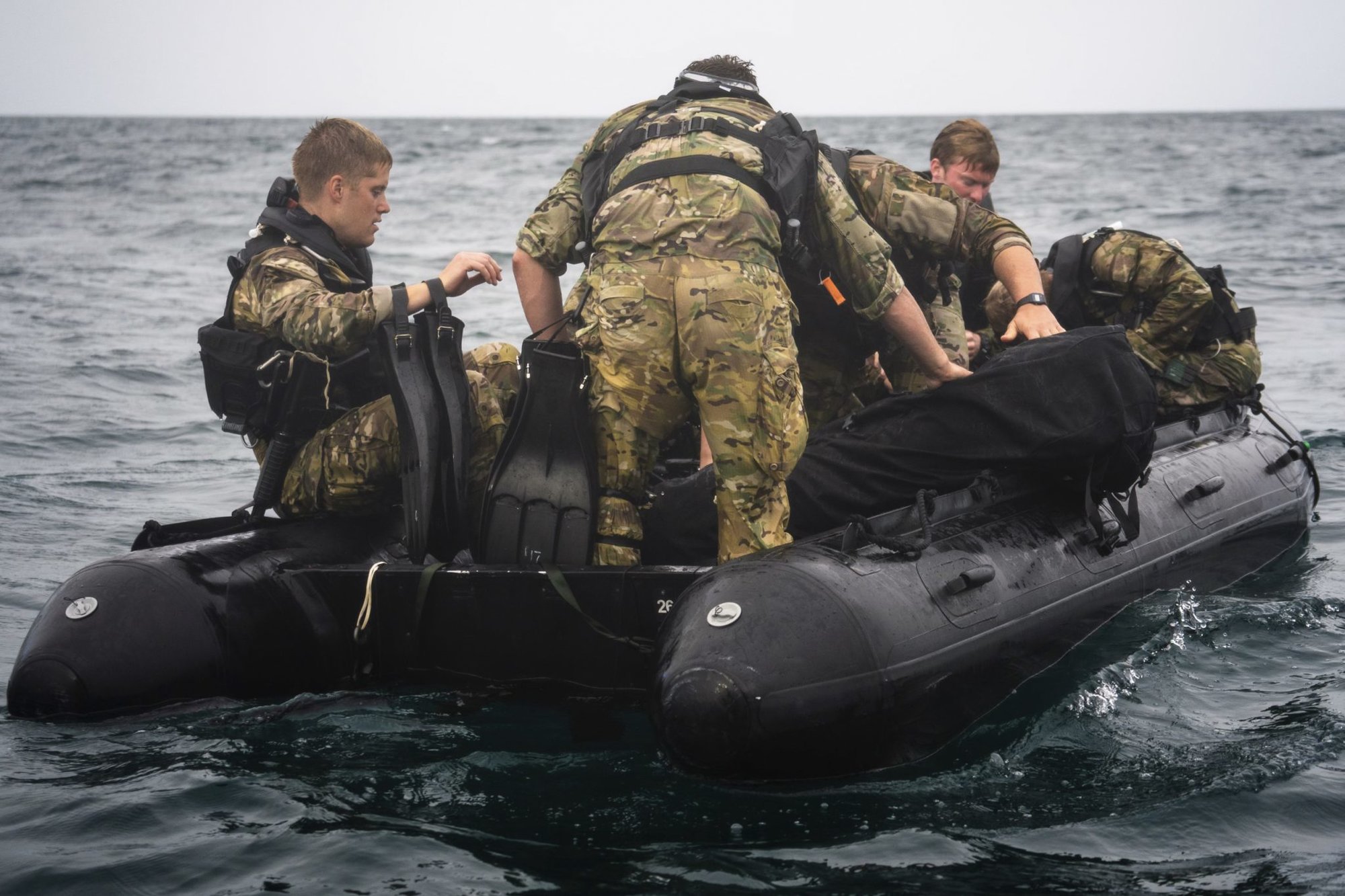 "Bro! That was close!" Brown said, excited about how close the helicopter had gotten. "They threw two ducks out! Feelin' spicy today!"
For the combat dive students, the helocast was just the beginning. We watched as they unrolled the boats, inflated them, and mounted their 30 horsepower outboard motors all while treading water in an unstable ocean. Before long, they were online and ready to speed toward their objective. The sun had set. Their chem lights were cracked.
The dive students moved out at a furious pace, skipping their wing boats off the wave tops while our safety boat kept pace off of their starboard side. They didn't have GPS, so the students navigated with the analog tools of a distant yesterday. Again, not an easy task, especially at night — but a necessary skill as the United States shifts from a primitive enemy toward near-peer threats capable of leveraging complex electronic warfare technologies.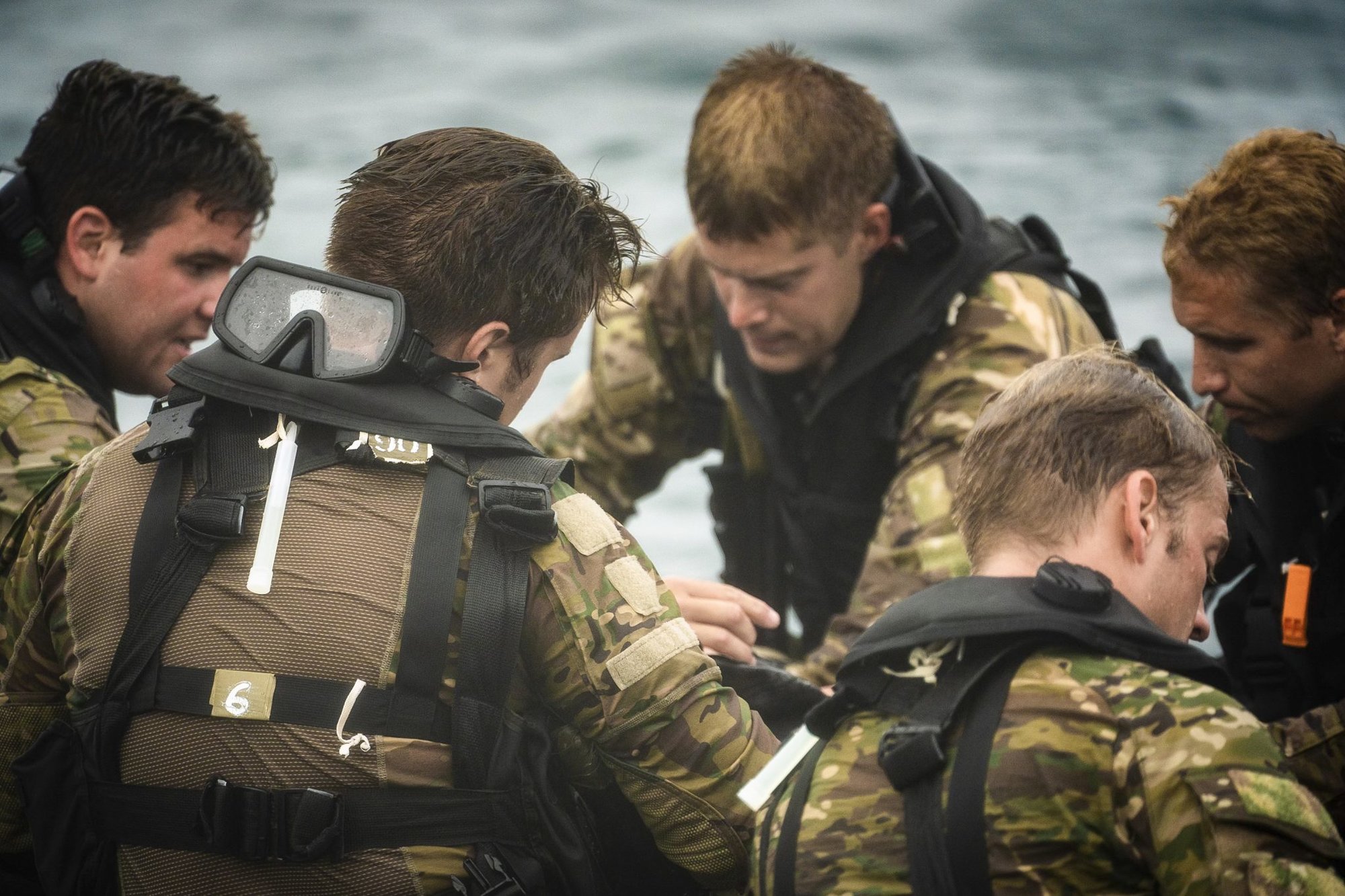 The wing boats eventually arrived at the objective, but not without the combat divers needing to correct their azimuth a few times. Their mission was a success. The students made the long journey back to Fleming Key, arriving just before midnight. They still had equipment maintenance to perform before trying to find some rest ahead of morning physical training. Dawn waits for no man, weary or not.
---
This article first appeared in the Fall 2021 edition of Coffee or Die's print magazine as "Inside a Special Forces Combat Diver Mission."


Read Next: Kabul 13: Artist Hopes to Gift Portraits of Fallen to Gold Star Families