Close to 50 of the best special operations marksmen in the world will fire around 30,000 rounds this week to answer one simple question: Who, in the Army, the US military, or around the world, is really the best shot?
The US Army Special Operations Command International Sniper Competition began Sunday, March 20, and is running every day in the ensuing week at Fort Bragg. The competition, now in its fourth year, hosts 23 two-shooter teams from across the military, US law enforcement, and allied armies competing across 23 shooting events on eight ranges around the sprawling North Carolina base.
Events vary from pistol range shooting to long-distance marksmanship at distances as far as 1,600 meters, which is about a mile. Though marksmanship is at the heart of the competition, events will include a wide range of combat skills, including movement through obstacles and buildings, carrying significant loads over distance prior to shooting, and tactical maneuvering to reach targets.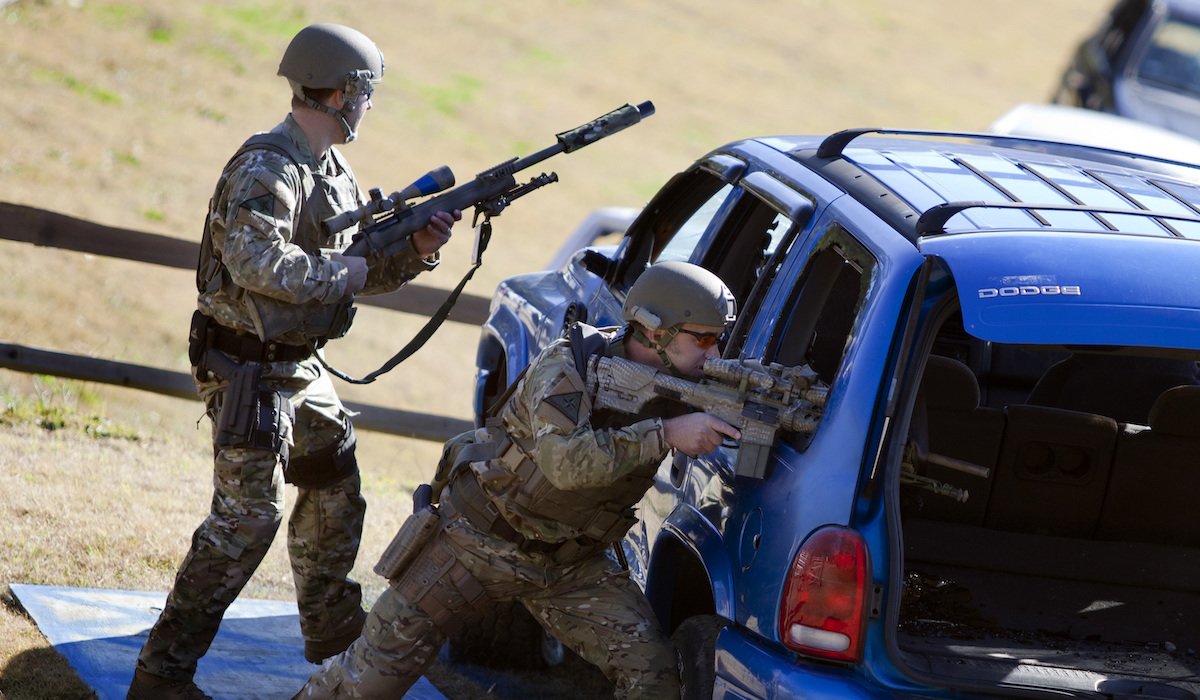 The competition features teams from nearly every special operations unit or branch in the US military, including all seven active-duty and National Guard Special Forces Groups, the Special Forces training group at Fort Bragg, an Army special missions unit, the 75th Ranger Regiment, and two teams each of Navy SEALs and Marine Raiders.
Other teams include shooters from the Coast Guard, a US Secret Service countersniper team, and international teams from France, Germany, Ireland, Norway, Italy, the Netherlands, and Switzerland.
Over the course of the week, the two shooters on each team will alternate between shooter and spotter roles, firing three weapon systems: 7.62 mm sniper weapon system, 5.56 mm carbine, and 9 mm pistol.
A team from Army Special Operations Command won last year's competition.
The competition runs this week, with both day and night firing events.
Read Next: