The highly anticipated World War II miniseries from Steven Spielberg and Tom Hanks has finally begun production. Masters of the Air is the follow-up to their previous two epics, Band of Brothers and The Pacific, and will focus on the air war over Europe — specifically the 8th Air Force.
The 8th Air Force was the largest of the Army Air Forces during the war. Responsible for bombing missions over France and Germany, the 8th Air Force suffered more than half of all the Army Air Force's casualties in the war. By the war's end, members of the 8th Air Force had been awarded 17 Medals of Honor and 220 Distinguished Service Crosses. The unit also boasted a whopping 261 fighter aces, as well as 305 enlisted gunner aces. It's safe to say the show will not lack incredible sources to pull from.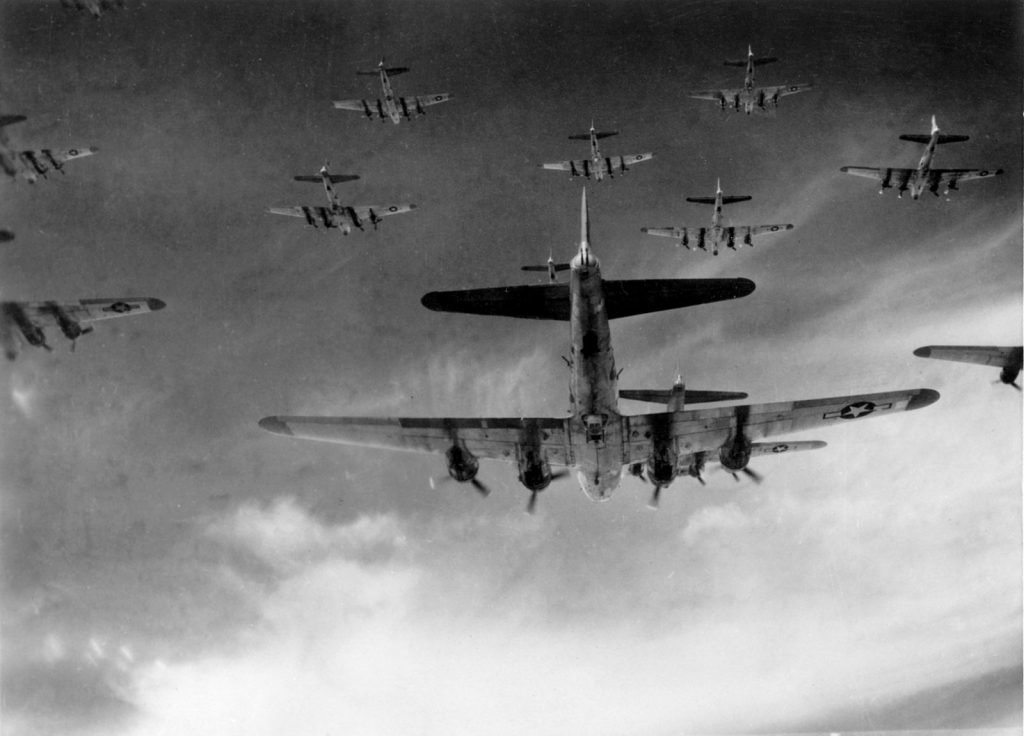 Cary Fukunaga, the Emmy-winning director known for his work on the incredible first season of True Detective, announced on Instagram that he has signed on to direct the first three episodes of the 10-part series.



View this post on Instagram








For fans of Band of Brothers and The Pacific, Masters of the Air will be a great addition to the many powerful productions about America's World War II contributions. Film fans can all be grateful Spielberg and Hanks have finally teamed up to finish their Greatest Generation trilogy.
Read Next: A Non-Pilot Who Flew His Stricken Lancaster Home in World War II Leaves a Dying Wish