The State Department unveiled a program Monday, Oct. 25, that allows individuals and community groups to sponsor Afghan refugees currently on US military bases. The program is aimed at speeding up the process of resettling those immigrants in towns across the country.
Dubbed the Sponsor Circle Program, the initiative is a major change to how the US government is approaching resettlement, which traditionally relies on private relocation agencies and nonprofits. However, the rapid arrival of so many Afghans has left those agencies — many of which are used to dealing with dozens of or just a few hundred immigrants each year — scrambling to find affordable housing for tens of thousands of evacuees.
Notably for many military veterans who have sought to bring one-time Afghan colleagues to the US, the program will allow individual Americans to sponsor refugees they already know.
A Department of Homeland Security spokesperson told Coffee or Die Magazine that 76,600 evacuees have arrived in the United States since Aug. 17, a number that includes those who fled during the massive airlift from Kabul in August. Though that figure includes some US citizens and permanent residents, about 68,000 are believed to be overwhelmingly Afghan nationals. But those now in the US fall into several categories under immigration rules, according to the DHS.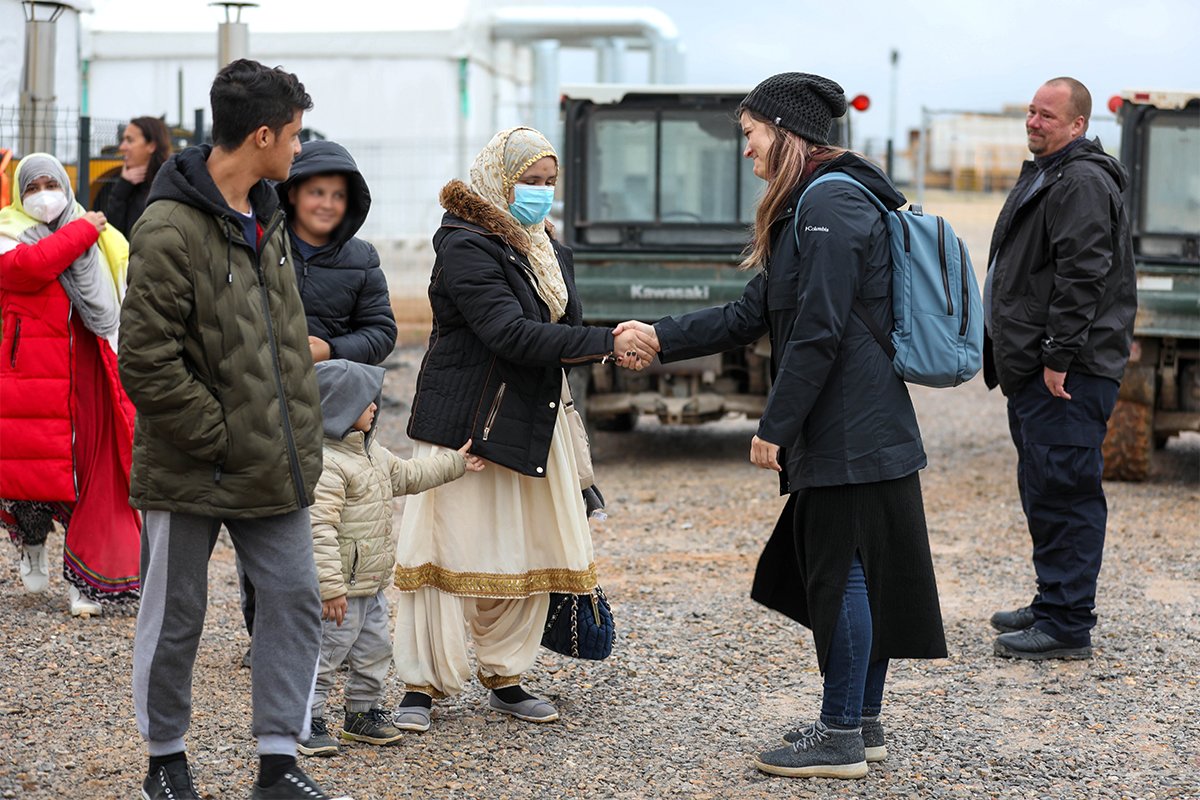 Many were in the process of applying for a Special Immigrant Visa or already held a visa. Others are family members of American citizens. Still others, such as journalists and human rights activists, worked in capacities that put them at risk of Taliban retaliation.
As of this week, about 15,000 Afghans have found at least temporary civilian housing around the US, while 53,000 remain housed at one of eight military bases around the country, undergoing medical screening and working through immigration paperwork while they await resettlement options.
That backlog is what the new Sponsor Circle Program hopes to relieve.
The program will allow groups of at least five adults to form a support system for refugees arriving in their communities, according to the program's website. The "circles" would commit to helping Afghans secure housing, basic necessities, health care, legal assistance, and other services for at least 90 days.
The Biden administration is partnering with Community Sponsorship Hub, a project of Rockefeller Philanthropy Advisors Inc., to launch the new program. CSH will manage applications from prospective sponsors who must pass background checks, complete online training, and commit to raising at least $2,275 per refugee they bring in. CSH will then connect approved sponsors with Afghan families.
Read Next: