Summer is in full swing, the heat has settled in, and the iced coffee is flowing nonstop. I tend to hit a point in mid-summer where the days start to blend together and my afternoon pick-me-ups become stagnant.
Take it from me when I say that it's time to switch it up and allow yourself to look forward to your afternoon iced coffee by adding some mint — and you can enjoy it all day, not just in the afternoon!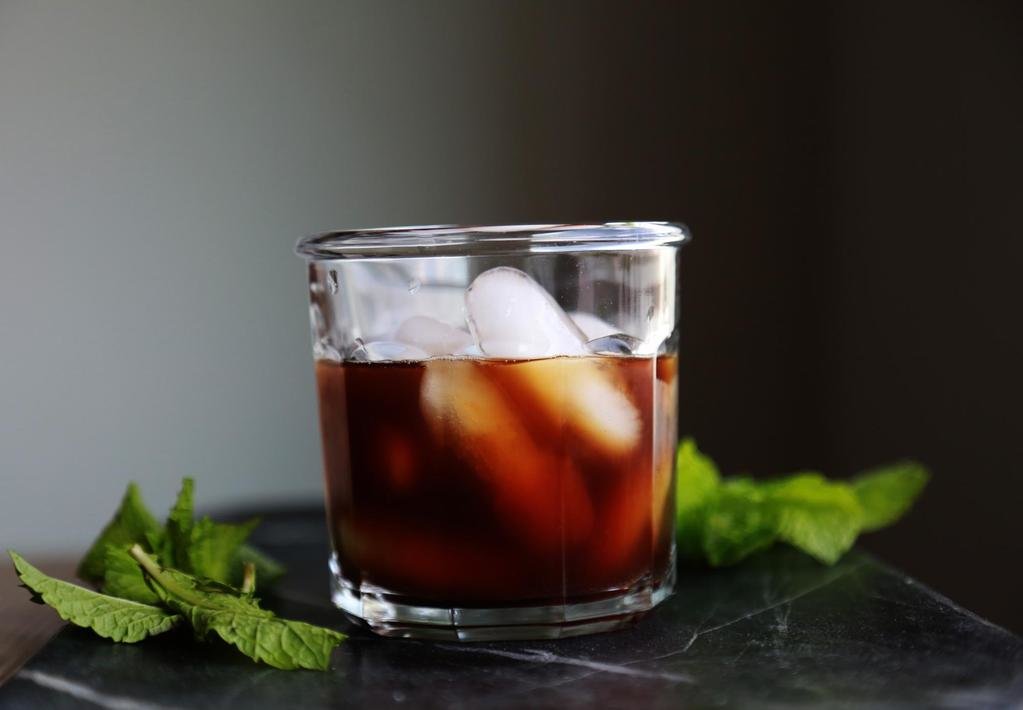 It's as simple as the name — coffee over ice (or chilled). Iced coffee or cold brew is a great alternative to hot coffee, and it is very popular, especially during summer afternoons. Much like hot coffee, you can make any of your favorite coffee drinks iced. Iced lattes, iced Americanos, iced coffee, iced mocha — they all taste just as delicious over ice.
This is where my favorite iced coffee recipe comes in handy. Instead of getting stuck in a coffee rut this summer, learn to make cold brew concentrate ( or chill a big pot of coffee), grab some cream or milk of choice, and throw in a handful of ice and a sprig of fresh mint!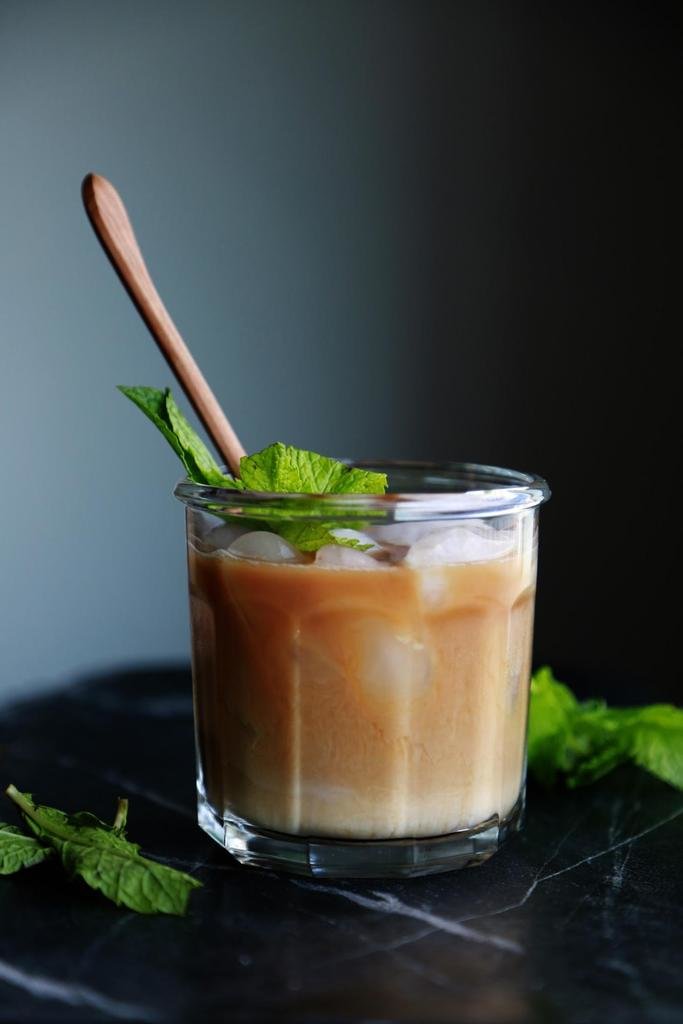 You might be thinking, Mint and coffee? How on earth do these flavors match? The smooth flavor of the cold brew is mild, and the mint adds a freshness to the profile of the coffee. Combined over ice with a touch of cream, it creates a delicious iced coffee upgrade.
Here's what you'll need to brew a Muddled Mint Iced Coffee:
Ingredients
Directions



Brew the

cold brew

or chill the coffee




In a glass or mug, muddle two to four mint leaves and add ice on top




Pour coffee into mug and top with half & half




Stir and enjoy!



Serve a Muddled Mint Iced Coffee at a BBQ with a garnish of mint and you'll have your friends mesmerized — and refreshed!
WATCH NEXT: