The St. Petersburg Police Department announced significant reforms with the planned implementation of a new division within the department. This division, the Community Assistance Liaison (CAL), will be a social service organization on retainer. It is set to launch on October 1 at the beginning of the department's fiscal year, along with newly implemented changes in policy.
"Today we're here to talk about change, and change is coming to St. Pete Police Department. On May 25 of this year, Mr. Floyd was killed, and as a police department we start to look at how we can produce that change," said Anthony Holloway, St. Petersburg Police Department's chief of police, during a press briefing yesterday.
The St. Petersburg Police Department had received $3.125 million via a federal grant to put toward hiring 25 more police officers to strengthen its force. As a result of this shift in direction, the city will lose the grant. The city had committed $3.8 million in matching funds, per the requirements set forth by the grant, and will now direct that funding toward the new CAL division.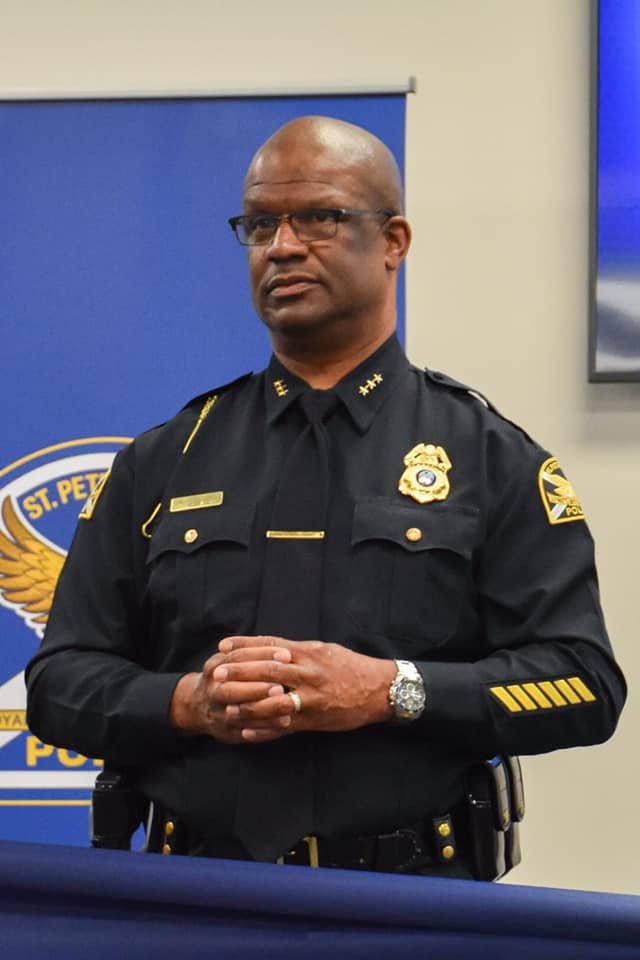 CAL social workers will be required to attend Fair and Impartial Policing training alongside police officers from the department. According to the training company's website, Fair and Impartial Policing is "the #1 provider of implicit-bias-awareness training for law enforcement in North America."
Per the police department's Facebook post, nonviolent calls the social workers will respond to include:
Disorderly intoxication

Drug overdose

Intoxicated person

Mental health crisis

Suicide crisis

Mental health transport

Disorderly juvenile/truancy

Disorderly juvenile at elementary schools

Panhandling

Homeless complaints

Neighborhood dispute
The St. Petersburg Police Department responded to 259,800 911 calls in 2019. Of those calls, 12,700, or 4.9%, could be classified under the aforementioned types. During the press briefing, Chief Holloway explained that officers receive yearly training on how to approach the different nonviolent calls with de-escalation tactics. He also clarified that police officers are trained but are not subject-matter experts in these types of calls. The goal of this new division is to implement subject-matter experts for these cases.
Chief Holloway referenced disorderly conduct and truancy 911 calls as an example, explaining that the police department will benefit from the CAL by delegating some of these calls to it. The expectation is that the CAL will respond to the initial call, handle the scene appropriately, and follow up with the child and parents the next day. This will prevent multiple 911 calls for the same situation and lighten the load of calls that police respond to.
The CAL shifts will be daily from 6 a.m. to 2 a.m., with three liaisons in each district ready to respond. Sandra Bentil, a public information specialist with the police department, said in a phone interview with Coffee or Die that the police will respond to these types of calls between 2 a.m. and 6 a.m., when CAL is not available.
According to Bentil, the job description and hiring criteria will be put out to the public as the start date approaches. She also said that the department is still developing and finalizing details for the job description as well as 911 dispatcher criteria to evaluate whether a call involves a violent individual or not. Bentil reiterated that the department does not know any other details about how this new initiative will be implemented at this time.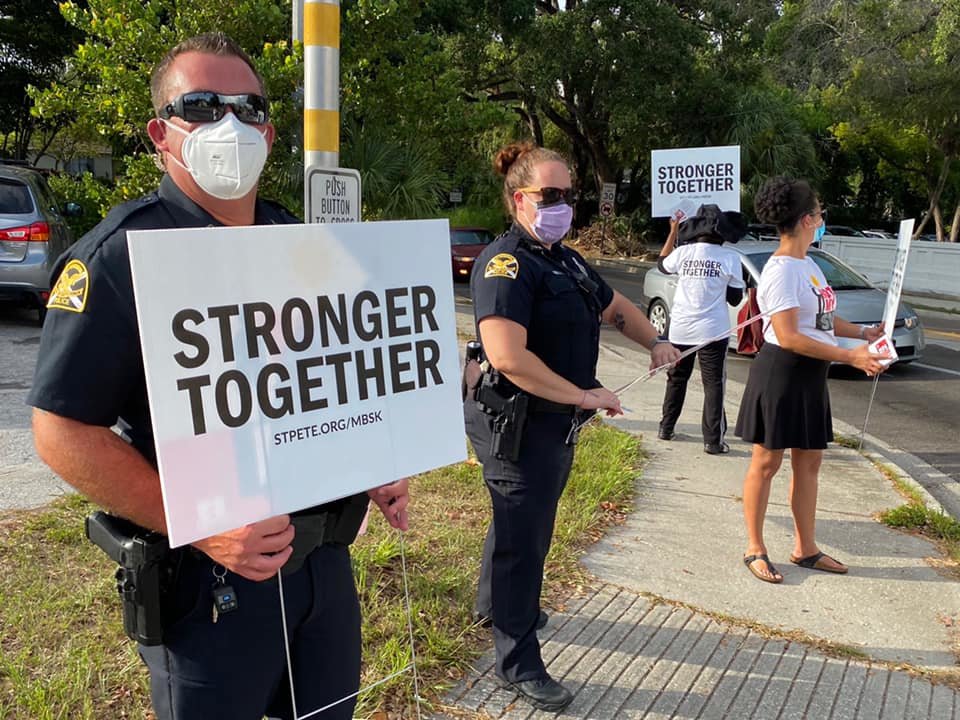 Chief Holloway said the department is taking additional steps toward police reform alongside the creation of the CAL division. The department's use-of-force policy will be reviewed and adjusted as needed. He added, "Our use-of-force policy is very well written, but if we can make some changes to it, we will do that." They will also be looking at every piece of equipment an officer carries, evaluating why they carry it and how they use it.
The department will also be increasing the amount of hand-to-hand training police officers receive in order to decrease the need to draw their firearms during a physical altercation. St. Petersburg police have been going to annual de-escalation training but will now be required to attend twice a year.
Holloway concluded by saying that the justice-reform book used to fit in his pocket. He then displayed the current justice-reform book, which clearly does not fit in a pocket. They will be using the book to evaluate who they are arresting and for what reason. Their goal is to identify needless arrests and bring these new findings to their state representatives to encourage change with state laws and statutes.
St. Petersburg police officers have a dedicated hour in their shift, called the "park walk and talk," that is meant to immerse the officers in their neighborhoods to build relationships. This practice is now being increased from one hour to two to three hours. The department will also be adding a member of the community to the police department's hiring board.