A Starbucks in Tempe, Arizona, is catching a lot of heat for how one of its baristas reportedly treated a group of police officers on Independence Day.
The Tempe Officers Association took to Twitter to share details of the now-viral story.
Here's what happened: The officers were in the Starbucks drinking coffee before their shift. One of the officers was then approached by a barista, who knew the officer because he was a "regular."
The barista told the officer that one of the customers felt uncomfortable because of the police presence in the Starbucks. After that, the barista politely asked if the officers could move out of the customer's line of sight or leave. The officers decided to leave.
The Tempe Officers Association released the following statement about the incident: "This treatment of public safety workers could not be more disheartening. While the barista was polite, making such a request at all was offensive. Unfortunately, such treatment has become all too common in 2019. We know this is not a national policy at Starbucks Corporate and we look forward to working collaboratively with them on this important dialogue."
Starbucks also responded. In a statement released Saturday, July 6, executive vice president Rossann Williams wrote, "When those officers entered the store and a customer raised a concern over their presence, they should have been welcomed and treated with dignity and the utmost respect by our partners (employees). Instead, they were made to feel unwelcome and disrespected, which is completely unacceptable.
"What occurred in our store on July 4 is never the experience your officers or any customer should have, and at Starbucks, we are already taking the necessary steps to ensure this doesn't happen again in the future."
Coffee or Die reached out to five police officers to see what they thought about the situation, how it was handled, and what could have been done differently.
Quinton Owens
Former police sergeant with the Marion County, Indiana, Sheriff's Office
"My knee-jerk reaction is that the individual feeling threatened is someone with a grudge with the police," Owens said. "At the very least, this may be someone who has bought into the over-publicized instances of when police do the wrong thing. I, however, want the whole story behind the small snippet represented rather than wanting to pounce on an emotion-driven, point-of-view article."
"I have been on breaks for lunch where we as police officers have forgotten that our shock filter is a little different than the general population," Owens continued. "Maybe the police officers were speaking of things that have ceased to shock them and made another customer feel uncomfortable and that was the reason, not some misguided prejudice against the police.
"I will not, however, condone the customer's response that the officers needed to leave whatever the reason. The first rule in dealing with a 'threat' is to find an exit. They could have just left and contacted the office of the chief or sheriff the next day if their issue was with the officers' actions in the cafe."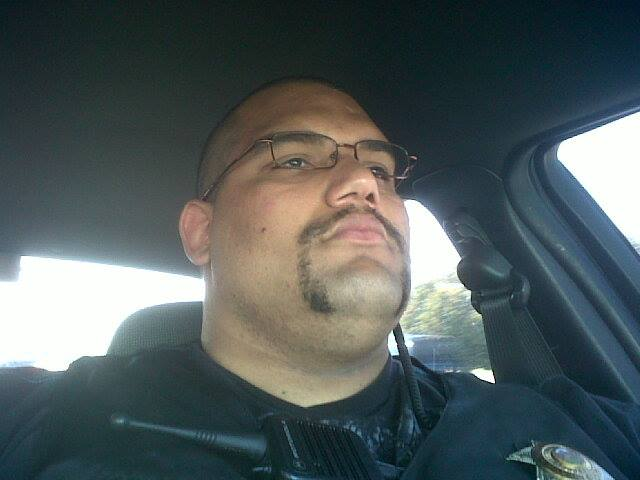 Greg McWhirter
Police officer in Montana
McWhirter has been in law enforcement for 15 years and wants Starbucks to work with police to heal wounds and build a stronger community.
"Identity politics, poor policing, and competitive victimhood have led us down a road where someone would even remotely believe this behavior is acceptable," McWhirter said. "Yes, we have bad cops out there. However, through detailed and selective hiring practices, tightening up training academy standards, and a comprehensive FTO (field training officer) process are just some of the methods we use to prevent the next Michael Slager from getting behind a badge, but some still slip through."
McWhirter then referred to himself as a "peace officer" and explained how such incidents should be used to try and build a bridge instead of create more controversy.
"We as peace officers recognize the deep wounds that people like Slager have inflicted on society," he said. "It is impossible to heal these wounds if businesses of our local community won't allow us to interact with that community within their walls. I would ask Starbucks to work with law enforcement around the country and begin an initiative to help heal those wounds."
Matt
Police officer in Louisiana, last name withheld due to current position
Matt believes that Starbucks has the right to refuse service, but that he also has the right to take his business elsewhere.
"A business has the right to ask people to vacate the property. Do I agree with the business for treating them in such a manner and asking them to leave due to the public feeling 'uncomfortable'? Absolutely not!
"But we live in a world today where law enforcement is no longer respected and unfortunately that has become the new norm," Matt continued. "If it was me, personally, I would no longer do business with the company."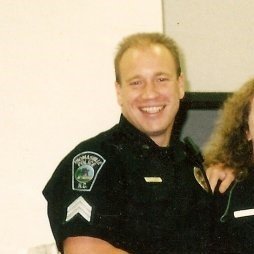 Roger King
Former North Carolina police officer
King made a suggestion for the barista on how they could have handled the customer's complaint:
"The fear of the customer was not justified, but you can't fix stupid," he said. "As far as the reaction of Starbucks, the approach of the barista was uneducated at best. The barista should have told the customer that Starbucks cannot discriminate between customers unless there is a valid complaint. That is just good business practice."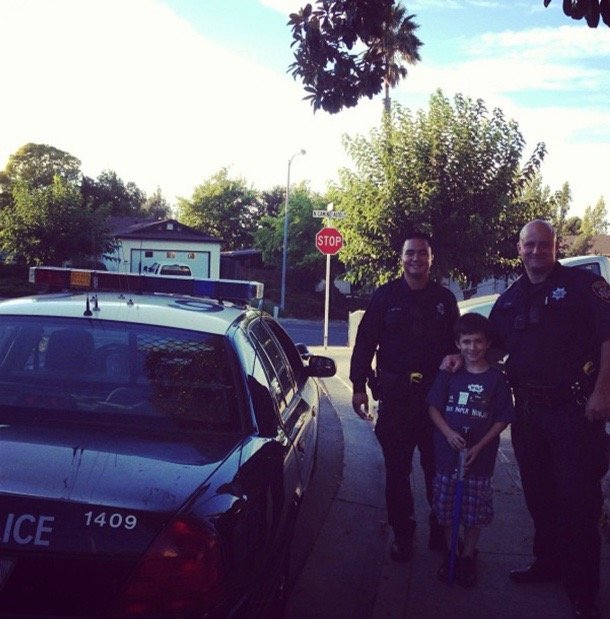 Jurell Snyder
Former police officer in Oakland, California
Snyder believes the fear was most likely the result of negative reporting about police in the media and on social media.
"They may have been legitimately scared of the police because of biased media and social media," Snyder said. "So many outlets rarely report the good that police do because negative media on the police gets ratings."
He said that some people just dislike the police, so they do things to get them in trouble.
"Some people just simply get off on mistreating the police. Even when an officer has been killed, people will yell and curse from behind the yellow tape," he said. "Or make a false complaint to get them in trouble or kicked out of a restaurant. I've had it happen to me, people yelling and cursing at me while I'm just trying to eat. They cursed and told me I shouldn't eat out in public with my gun on my hip."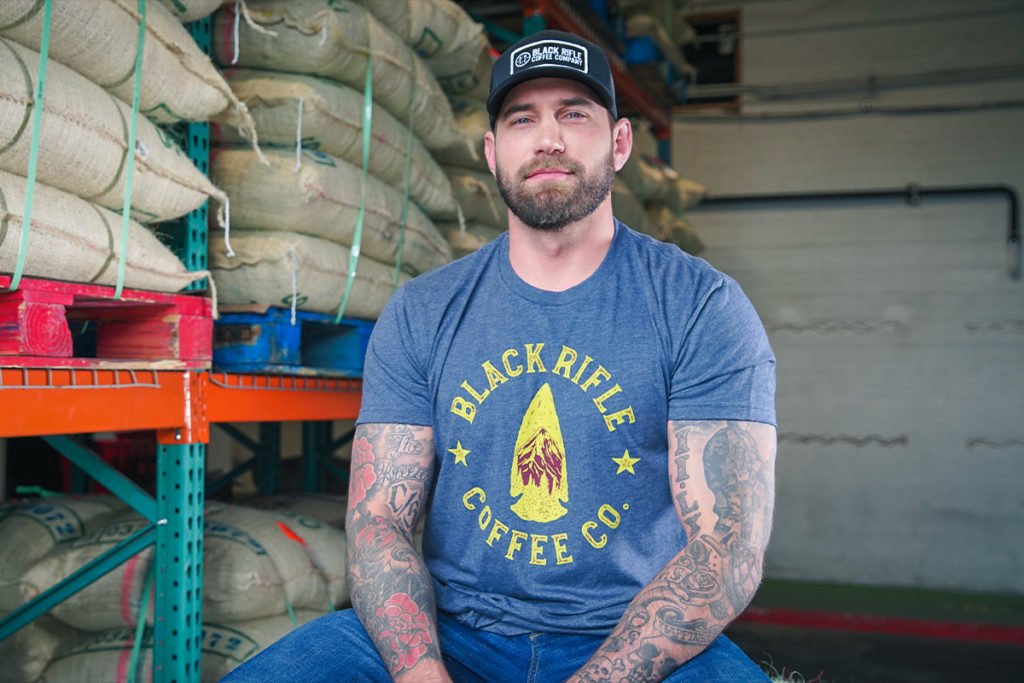 In addition to police officers, Coffee or Die spoke to Starbucks' rival, Black Rifle Coffee Company, about the matter. Coffee or Die is wholly owned by Black Rifle Coffee Company. Executive vice president Mat Best said that BRCC doesn't just support law enforcement, but also believes in "creating a culture that serves those who protect and serve us," Best said, "and they are the people who do the hard work to keep us safe."
Evan Hafer, BRCC's CEO and founder, added: "Most people will never have to feel the fear of a 'simple' traffic stop. They won't have to tell a family member that their mothers, fathers, or children were killed by a drunk driver, and they won't have to deal with people shooting up in the same parks our kids use. They won't have to feel those things for one simple reason: great men and women sign up for those responsibilities every day. So while our city, state, and federal elected representatives vilify law enforcement for political gain, officers continue to put their lives on the line for us."