Staten Island veterans are threatening legal action if New York City officials won't allow their Memorial Day parade to occur this year. The outcry comes after marijuana advocates were permitted to march earlier this month.
James Haynes III, CEO of United Staten Island Veterans Organization Inc. (USIVO), and his attorney Brendan Lantry appeared on Fox & Friends Monday morning to discuss what they called a "sickening" double standard.
This year's Memorial Day march is supposed to be the USIVO's 102nd annual parade. The organization applied for a permit with the New York City Police Department and received a denial in early March, with the department citing executive orders Mayor Bill de Blasio gave last year that limited activity because of the coronavirus pandemic, the Staten Island Advance reported.
USIVO was prepared to proceed with a smaller "patriotic convoy," as it did last year. Then the veterans saw the May 1 Cannabis Parade and Rally, during which weed-loving activists marched through Manhattan carrying a massive (fake) joint.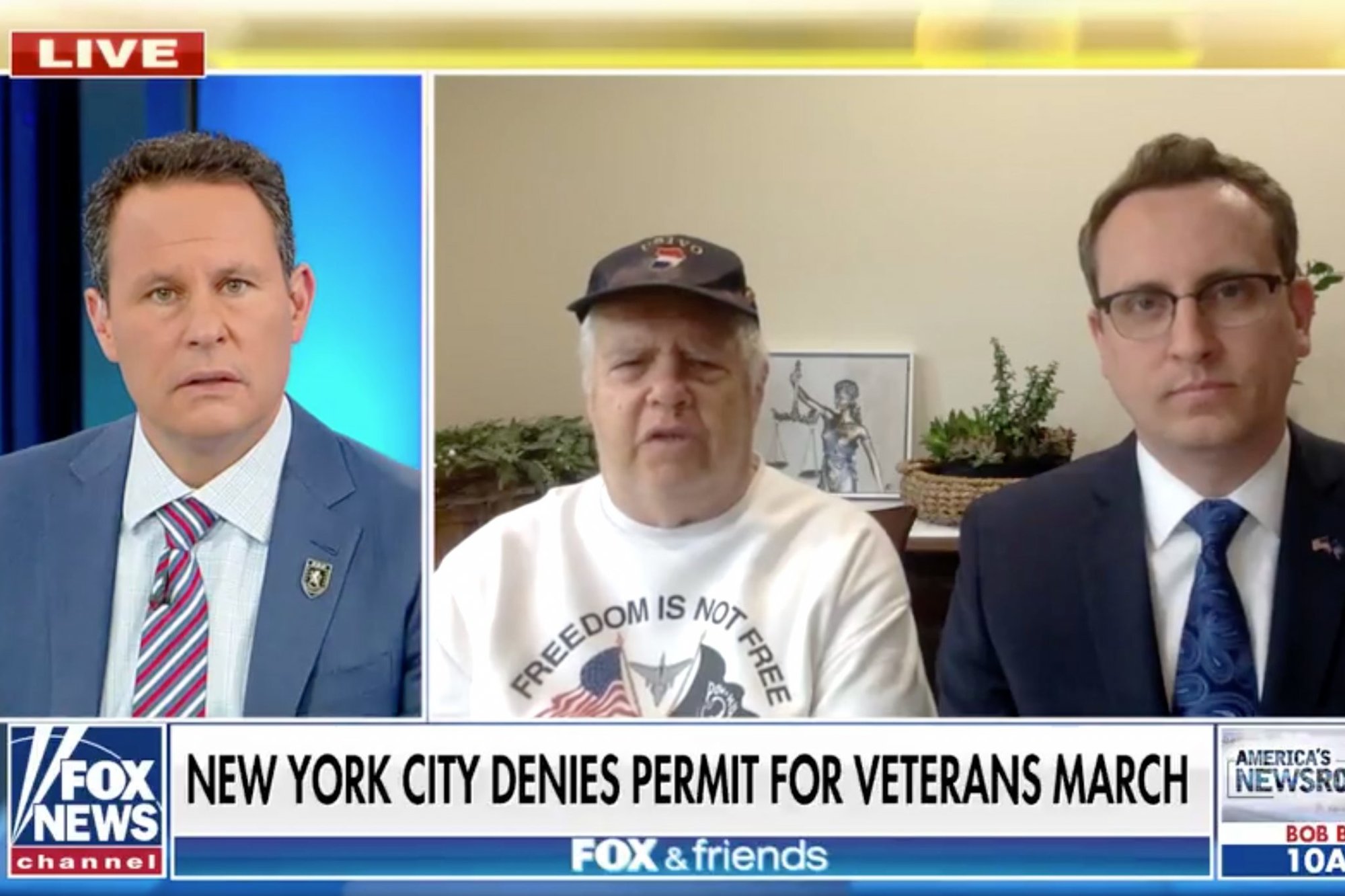 "I opened up the paper Sunday afternoon … and I see this big joint in the paper," Haynes said on Fox & Friends.
About 100 people participated in the Cannabis Parade on May 1, including Sen. Charles Schumer and New York Attorney General Letitia James, who both gave speeches, according to the Staten Island Advance. USIVO's permit application listed an estimated attendance of 1,000 people.
"This is sickening, what the city is doing with our veterans here," attorney Brendan Lantry said on Fox & Friends. "There's a clear double standard being applied, and we're just asking the city not to play politics with our veterans."
With Memorial Day just around the corner, Lantry said he and his clients set a deadline of noon Monday for the city to "correct course," or they'll ask the courts to compel officials to grant the veterans a permit.
"We're just asking for the same treatment … the same process that was put in place last week for the Cannabis Parade. That same process should be put in place at least for our veterans," Lantry said.
Read Next: Air Force Vet Who Started GoFundMe To Pay for Border Wall Indicted in New Case