"They do not answer the call to arms lightly, but weigh it against the safety and comforts of life at home. Yet they do answer. They answer because when the call does come, and they then look into their hearts, they see the delicate flame of freedom begin to flicker."
Few warriors hold as special a place in the hearts of Marines as the god of guns: John Basilone. The former US Army soldier from Raritan, New Jersey, stands alongside such giants of the Corps as Chesty Puller and Dan Daly. The legendary Marine earned unwanted fame after receiving the Medal of Honor for actions on Guadalcanal. Three years later he forever cemented his name in the Corps' venerated history when he was posthumously awarded a Navy Cross. Basilone sets the gold standard for combat leaders, and to this day he is heralded as the epitome of that rare breed of Marines who live for belt-fed weaponry: the 0331 machine gunner.
No book provides a clearer glimpse into the mind of the most famous machine gunner than I'm Staying With My Boys by Jim Proser. John Basilone is one of the most revered figures of World War II, and from Chuck Tatum's memoir, Red Blood, Black Sand, to HBO's The Pacific, there are plenty of entertaining and informative sources that delve into Basilone's short life. However, no other book does so with such detail and intimacy.
The only family-authorized biography, I'm Staying With My Boys is written in first-person narrative, from the point of view of Basilone himself. It reads like a memoir and despite Basilone's untimely death, Proser's level of research creates a realistic view of the hero's journey — from his upbringing and time serving in the Philippines, the years after the Army that were filled with uncertainty, and his experiences as a WWII Marine machine gunner. Proser succeeds in bringing the legend of Gunny Basilone to life.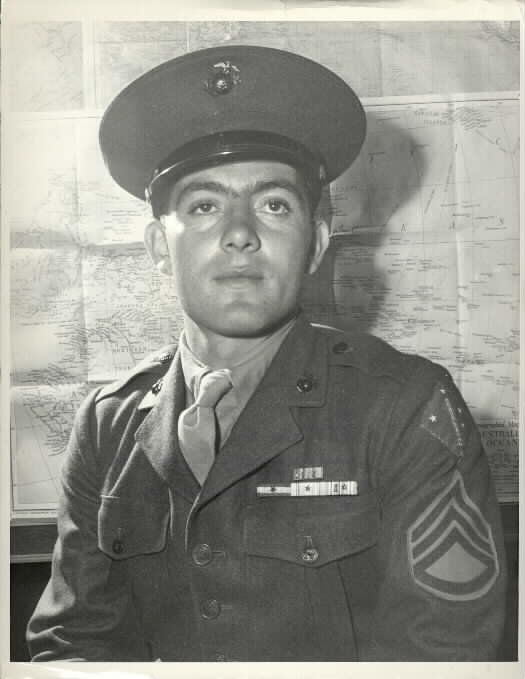 What further separates I'm Staying With My Boys is Proser's exploration of Basilone's seemingly mystical gift of premonition. Throughout his life, Basilone was able to predict his future. This was well documented by his closest friends and family, yet it's almost universally left out of the biographies about him. At almost every major crossroads, Basilone miraculously predicted the outcome. First, as a teenage caddy, he predicts war with Japan. Later he foresees his baptism by fire in the South Pacific during the Guadalcanal campaign. And finally, while home on leave, Basilone predicts his own death on Iwo Jima.
Regardless of whether Basilone's ability was real or imagined, what matters is that he believed it, making his request for orders to the fleet and his actions on Iwo Jima all the more astounding. This aspect of Basilone's life is omitted from most official accounts of the Marine's career. Despite being well documented, the supernatural nature of his premonitions conflicts with common approaches to writing nonfiction, leaving most historians unsure of how to address the issue. By turning this biography into a first-person narrative, Proser creates an ingenious way of including an element of Basilone's story that has otherwise been neglected.
Born in 1916, Basilone grew up in a small New Jersey town with nine siblings. The first-generation Italian American was raised in a deeply religious Roman Catholic household. As a child, he struggled to focus in school, his mind often wandering to fantasies of adventure. At 15 he dropped out to work as a golf caddy. When he was old enough to enlist, Basilone joined the Army and served in the Philippines. There, he was an undefeated boxer and earned his nickname, Manila John. He returned home after two enlistments and worked an unsatisfying stint as a truck driver. Feeling lost and foreseeing the coming war with Japan, Basilone joined up with the Marines.
"People might ignore us, send us off to remote islands without uniforms or soap but one day soon they would need us. That much I knew. They would need us, they would need me and this time, I would be ready. I wasn't going to get into any outfit with standing orders to retreat. I was a fighting man. That was my path. […] I was a Marine before I walked through the [recruiter's] door."
Soon after enlisting, Basilone found himself with the 1st Marine Division in Guadalcanal. Here, Basilone went above and beyond the call of duty, stepping into Marine Corps lore. While leading a machine gun section in 1/7, Basilone's unit came under attack by a force of over 3,000 Japanese soldiers. Every attack was effectively repulsed by the Marines, with Basilone's section decimating an entire Japanese company by themselves. During the attacks, Basilone fearlessly manned the guns, repeatedly fetching more ammunition and water, fixing jammed weapons, and at times resorting to his pistol and a machete to defend their precarious position. His section killed so many of the enemy that they were forced to move forward of the line and clear their fields of fire of dead bodies. Proser writes,
"The dead piled up in front of us obscuring the firing lanes. Both guns jammed. I tore mine open and cleared the receiver of mud. Powell did the same. […] We were getting low again on ammo and were out of water completely. […] If we didn't get water for the guns, the barrels would burn out and never last the night. I got mine firing again but I was hitting only corpses piled high in front of us. [… Garland] slid down the hill on his butt and pushed the piles of bodies over with his feet, keeping his head below the pile. That did the trick. He slid over to another pile and did the same maneuver."
For his actions, Basilone was awarded the Medal of Honor. Following the Guadalcanal campaign, Basilone reluctantly joined a war bond drive, using his unwanted fame to raise defense funding. Proser describes Basilone's newfound fame with disdain: "It was like being pulled out to sea in an undertow. There's just nothing you can do about it, you're fighting the ocean. Especially if you're a guy like me, who couldn't swim worth a shit in this ocean of questions and flash cameras, it was a real bad feeling."
Basilone had enlisted to fight and itched to get back into the fray. He grew tired of feeling like he was not doing his part in the ongoing war effort and requested orders back to the fleet. Basilone was assigned to the newly formed 5th Marine Division at Camp Pendleton, where he used his experience fighting the Japanese to train new machine gunners. Soon the division was given pre-deployment leave, and Proser provides another glimpse into Basilone's state of mind. While home in New Jersey saying his goodbyes, he again predicts his fate. Talking to his siblings the night before shipping out, Basilone confesses,
"A feeling came over me. It was one that I couldn't shake. I got the feeling that my life was like a card game where a run of luck had come along and helped me sweep the table. […] My luck had to end soon. It was just like the vision I had on the golf course that said I would have trouble with the Japs. As much as I didn't like what I saw, then or now, I learned not to ignore it. It was plain, right in front of my face. I wasn't coming back. That was clear."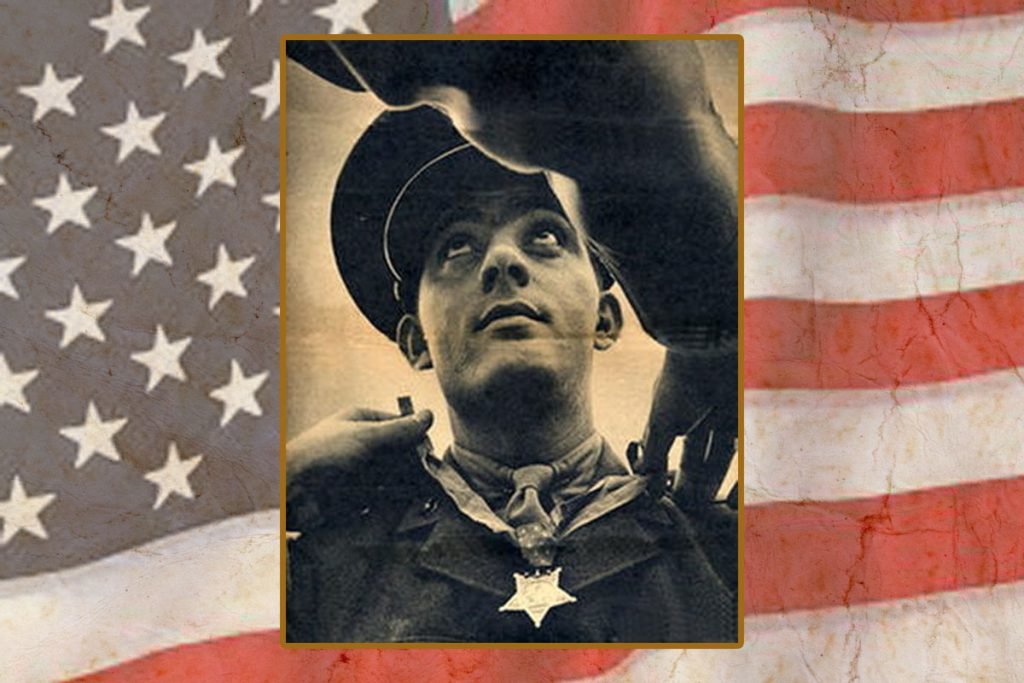 A short time later, Basilone takes a transport to the farthest corner of the Pacific, just 750 miles from the main islands of Japan.
On Feb. 19, 1945, Basilone boarded a tracked landing vehicle and made for the black sands of Iwo Jima, where his final premonition proved to be correct. It was here, on the tiny volcanic island, that Basilone left his legacy.
While leading his inexperienced machine gunners, Basilone and the entire section became pinned down by enemy fire. Taking it upon himself to change their desperate situation, Basilone assaulted the fortified enemy position alone, single-handedly destroying the bunker with grenades and demolitions. After destroying the bunker and getting his men off the beach, Basilone moved toward their first objective: one of three airfields on the island. While assaulting toward the objective, he noticed a nearby American tank had become trapped in a minefield. He again exposed himself to relentless enemy fire and escorted the tank through the minefield. While aiding the tank, Basilone was killed by enemy fire. For his actions he was posthumously awarded the Navy Cross.
John Basilone is such a prominent figure in Marine Corps history that it is hard to come across a book that offers something new about his career. Jim Proser succeeds not only in providing lesser-known information about Basilone's life outside of his military career but also in bringing the legend to life. The reader can feel Basilone's struggle to find meaning in his life before becoming a Marine. Basilone's frustration with his own fame is brought into a perspective anyone can relate to. Most of all, Proser illuminates Basilone's self-awareness surrounding his own mortality, making his sacrifice even more meaningful. John Basilone's story is one every American should familiarize themselves with, and no book does his life justice like I'm Staying With My Boys.
Read Next: