When you're talking breakfast, steak and eggs is sure to be mentioned as the best way to start your day. So is Black Rifle Coffee. Combining the two is a no-brainer.
To start, toss in a quarter cup of fresh coffee grounds with a vibrant mix of spices. Just looking alphabetically, we've got cayenne pepper, chili powder, cinnamon, coriander … and who doesn't love a good dose of cumin in the morning?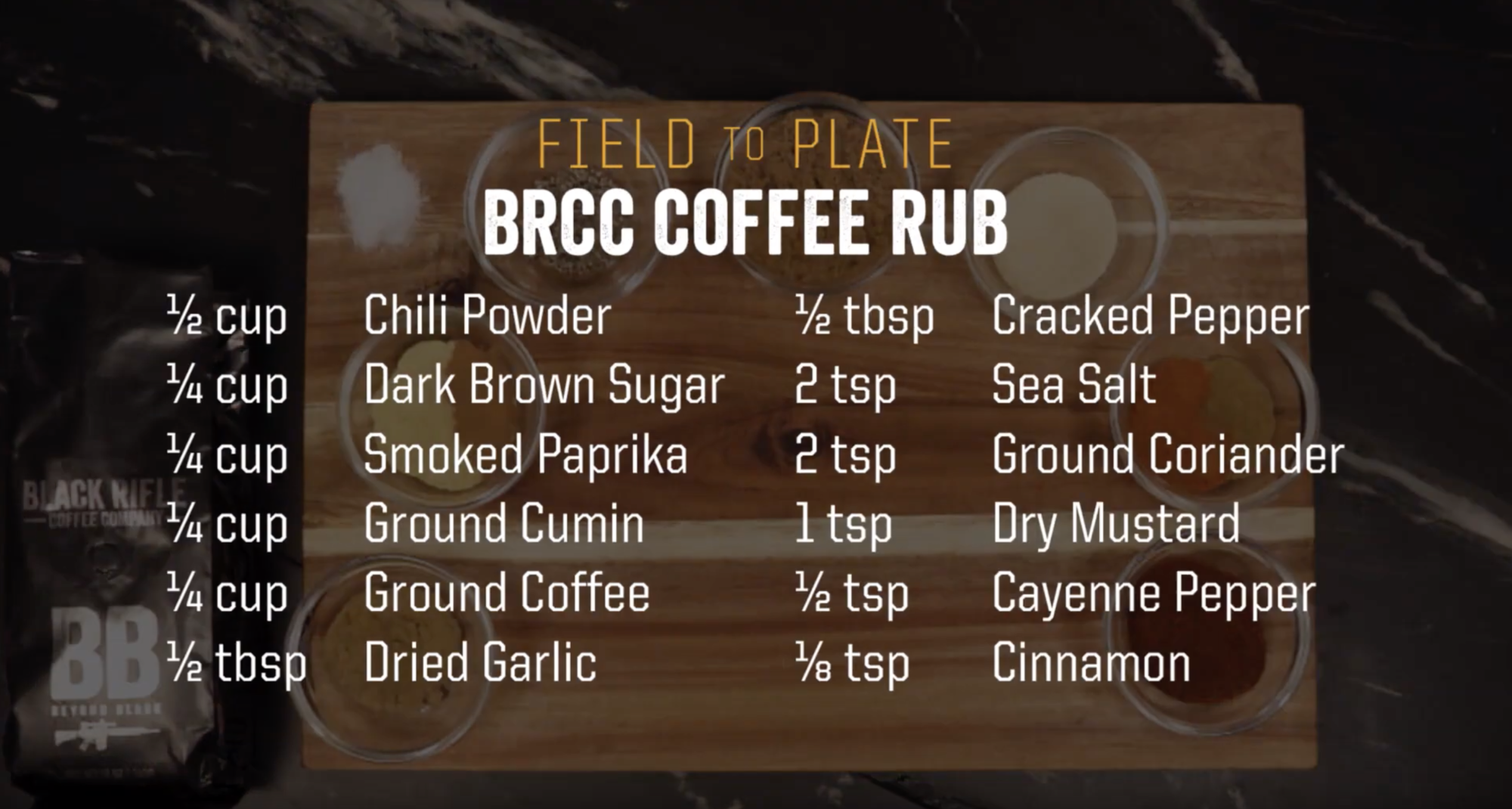 Once you've got your steaks (fresh from the field, of course), you're going to want to season your game with that coffee rub while your cast-iron skillet heats up to searing status. Don't be afraid to use a heavy hand with the seasoning — it's key to getting a good crust on that perfectly rare to medium-rare meat.
Get your eggs going in a different pan; cook to your preference. Save a dash of the rub to top them.
Slap the eggs on top of the steak and dig in. Make sure to wash it down with a cup (or two) of Black Rifle Coffee, and then proceed to dominate your day!