An ambulance screamed through the streets of the Holy Cross neighborhood, shattering the early morning silence in New Orleans. Police raced ahead to block off intersections ahead of the ambulance to shave off every second they could the morning of Jan. 26, 2016.
Inside was Stephen Arnold, a 35-year-old sheriff's detective who was attached to a joint Jefferson Parish-Drug Enforcement Administration task force. A cop since 2003, Arnold was so agile on the job and likable off it that the hard-boiled New Orleans cops and DEA agents he worked with called him Superman.
Stephen Arnold's sister, Bethany Arnold, woke up to find a text message. It had arrived at precisely 3:52 a.m. She wasn't sure why it had come so early, but she was happy, despite the hour. It was her brother wishing her a happy birthday, with a string of emojis. This was unlike her brother.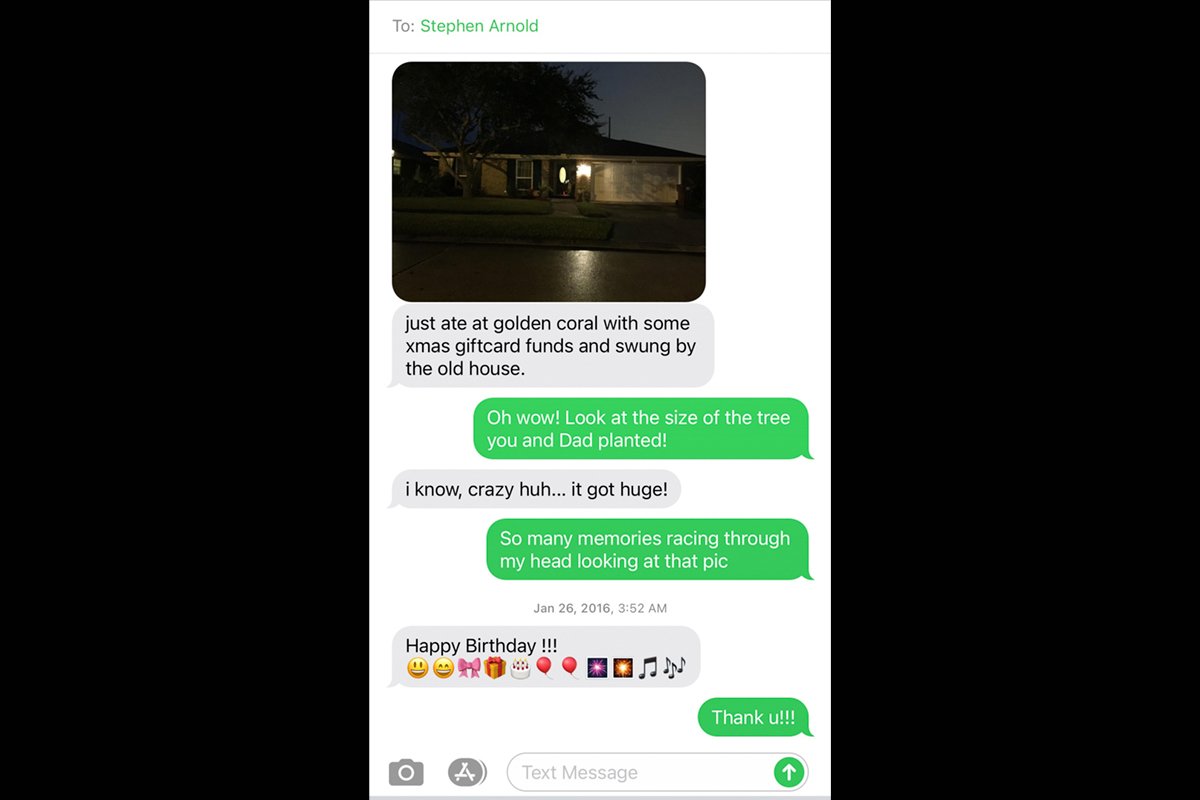 Usually, her parents had to remind Stephen to wish his sister a happy birthday. But her brother's usual joker's demeanor had turned more serious lately. She thought that the death of a fellow officer recently in the line of duty had affected him.
Delores Arnold started her day in Sorrento, Louisiana, by flipping the radio on, set to her go-to station — WWL 870 FM. She listened every day for any news about law enforcement in the area. Her son, Stephen Arnold, worked for the Jefferson Parish Sheriff's Office. He made sure to shield his family from the worst of the dangers of the job, but his mother knew he was a detective with dangerous assignments.
Then the news hit: An officer had been shot in the Holy Cross neighborhood. She waited for the usual short phone call from her son that he would make when this kind of news broke, knowing she would be worried. But the call didn't come.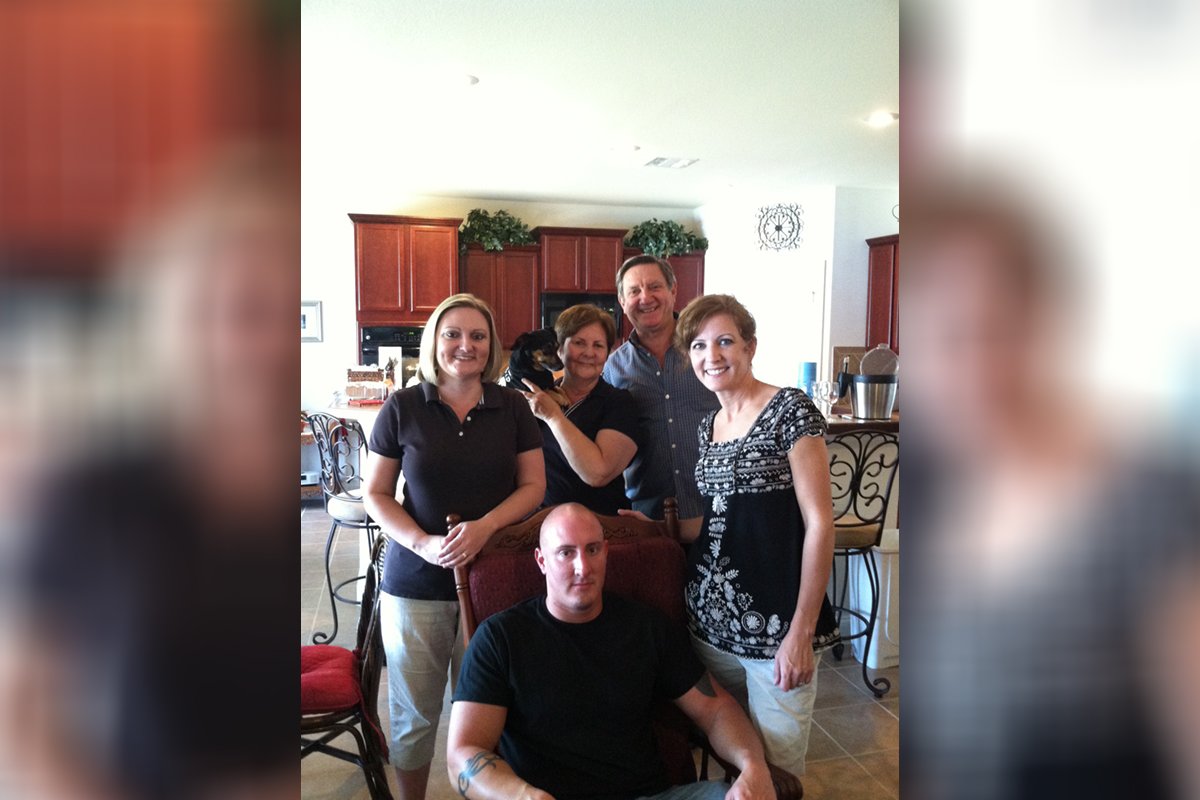 She made her husband, George Arnold Jr., call the sheriff's office to check. When a deputy picked up the phone, George said he was calling to see if his son was okay.
"What's your son's name, sir?"
"Stephen Arnold."
There was a pause in response.
"Sir, we have three squad cars en route to your house."
From across the room, Delores saw George drop the phone.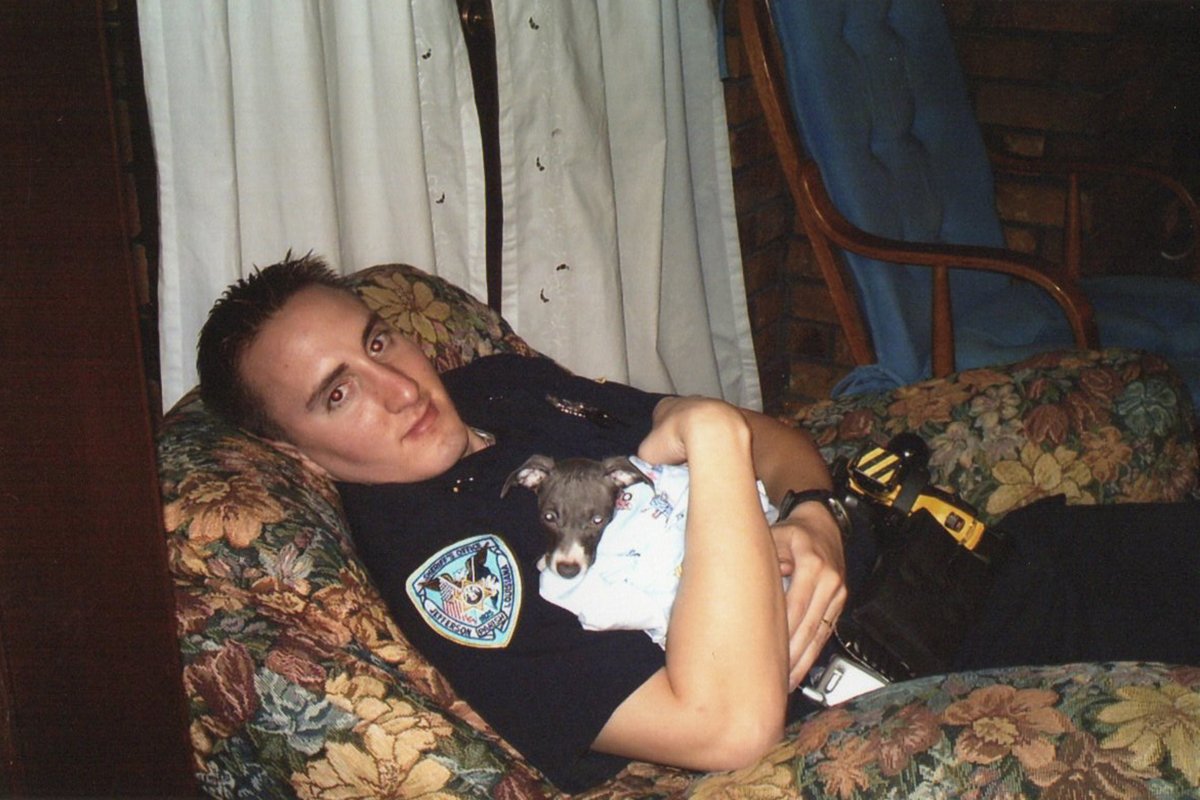 The Rise of Superman
Last week, five years after the night he was shot, Stephen Arnold passed away. Since January 2016, he'd been in 24-hour medical care, not speaking, hardly moving. But many among his family and friends never stopped believing he could hear them, right to the end.
"It was interesting to see him grow, because when I first met him he was just kind of a little skinny, moppy-headed kid, like no one really took him too seriously," said Adrian Thompson, a law enforcement officer in the New Orleans area. "But at some point, he hit the gym, and he started working on his tactics and he became an amazing police officer — like his investigative skill, his tactical abilities, the kid was just an amazing policeman."
Thompson had entered the career field before Arnold, but as they both progressed in their careers, they became closer and closer friends. And as Arnold developed as an officer, he also grew into a nickname that brought reassurance to their operations: Superman.
"We would be getting ready to go do a search warrant and would start talking about different points of concern when Stephen would pop [open his shirt to show his undershirt with a] Superman logo," Thompson said. "We'd be like, you're right, let's go. We're ready. We have Superman with us, let's go."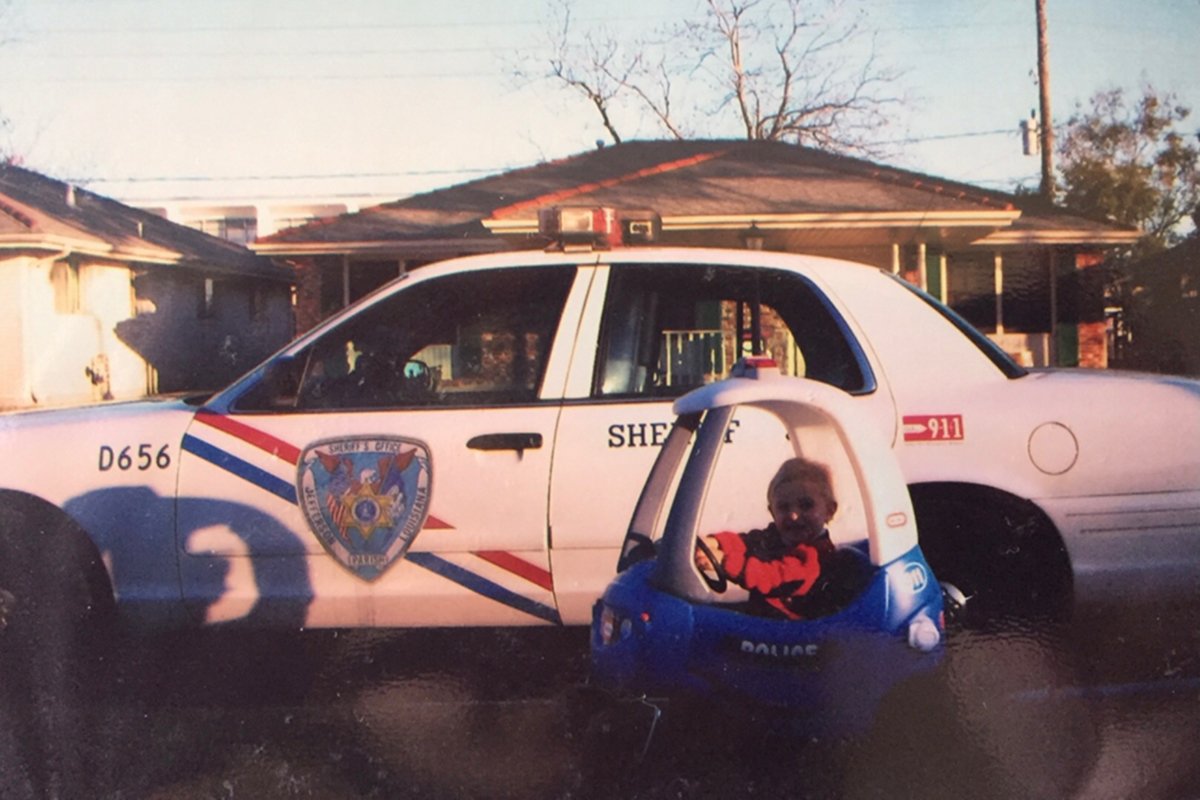 "He's the guy who truly saw the best in everybody, everyone played on the same field with this kid," Thompson said. "It didn't matter what rung of the socioeconomic ladder you were on — whether you were the homeless guy or the CEO of a Fortune 500 company — everyone was on the same field. He treated everyone the same."
To no one's surprise, on the morning of Jan. 26, 2016, Arnold was the first through the door behind the battering ram, leading the drug raid that would be his last. Arnold was part of a 12-man team looking for Jarvis Hardy, a known drug dealer. Arnold had established his investigation, having completed three different undercover drug purchases from Hardy.
"Stephen always volunteered to be the first one through the door," Bethany said. "His friends told us that he wanted to because other people had families and he wanted to make sure they went home to their families."
"He's that guy, if we went through 200 doors together, I would go through 200 more with him starting tomorrow," Thompson said.
As Arnold raced in, a hail of gunfire erupted.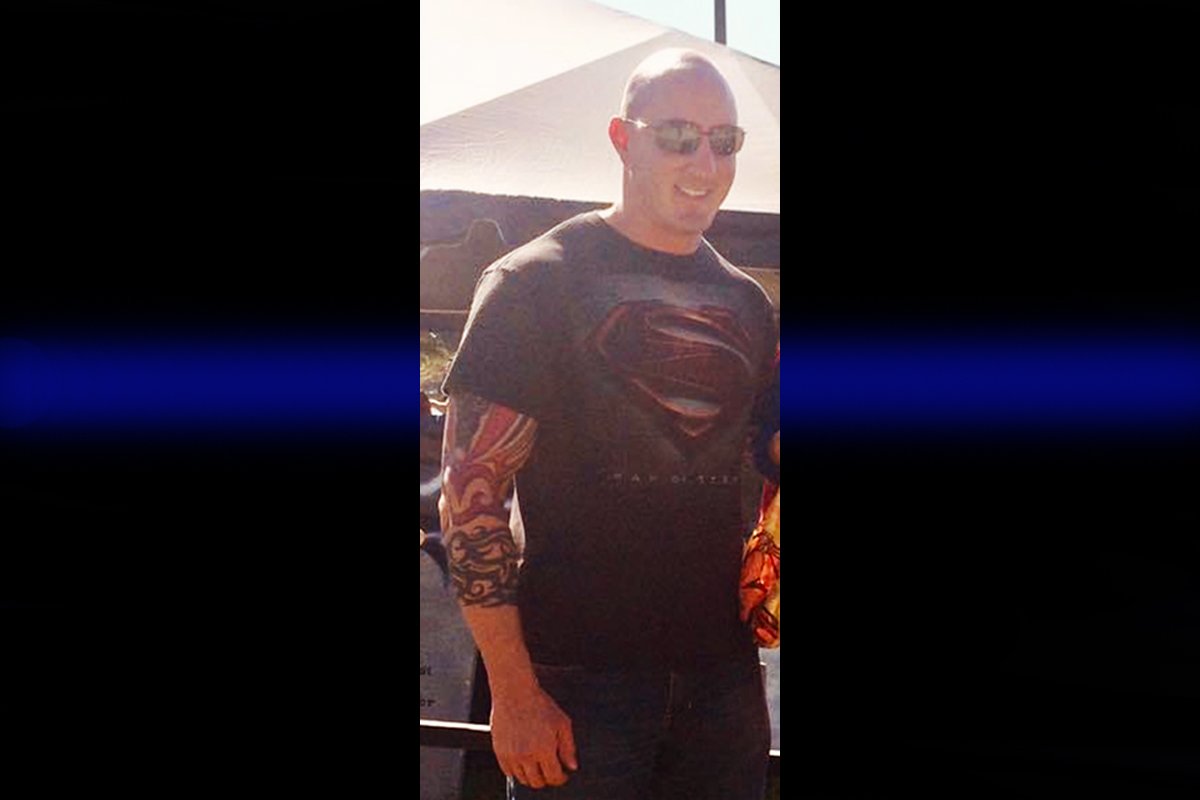 But that was Arnold, always racing to the next thing. It was even true of his career, which was picking up speed as he advanced through jobs and ranks but had become a race against the clock. Arnold had started at the New Orleans Police Department in 2003. According to his friends and family, he never really talked about what drove him to work in law enforcement, but he may have been fueled by the loss of his best friend when he was 16. His friend had died from an overdose, and Thompson and Bethany recalled him talking about the tragedy well into his law enforcement career. They both believe the memory drove him toward the DEA.
He had jumped from the NOPD to the sheriff's department, from deputy to detective, and then onto the joint task force with the DEA — all with the clear goal to join the DEA as an agent. But the age limit to join was 35, and he was in his final year of eligibility.
In December 2016, he had finished an associate's degree, which was his final step to accomplish before joining the agency. He had won the race and was soon to achieve his dream of joining the DEA.
Then came the raid in Holy Cross.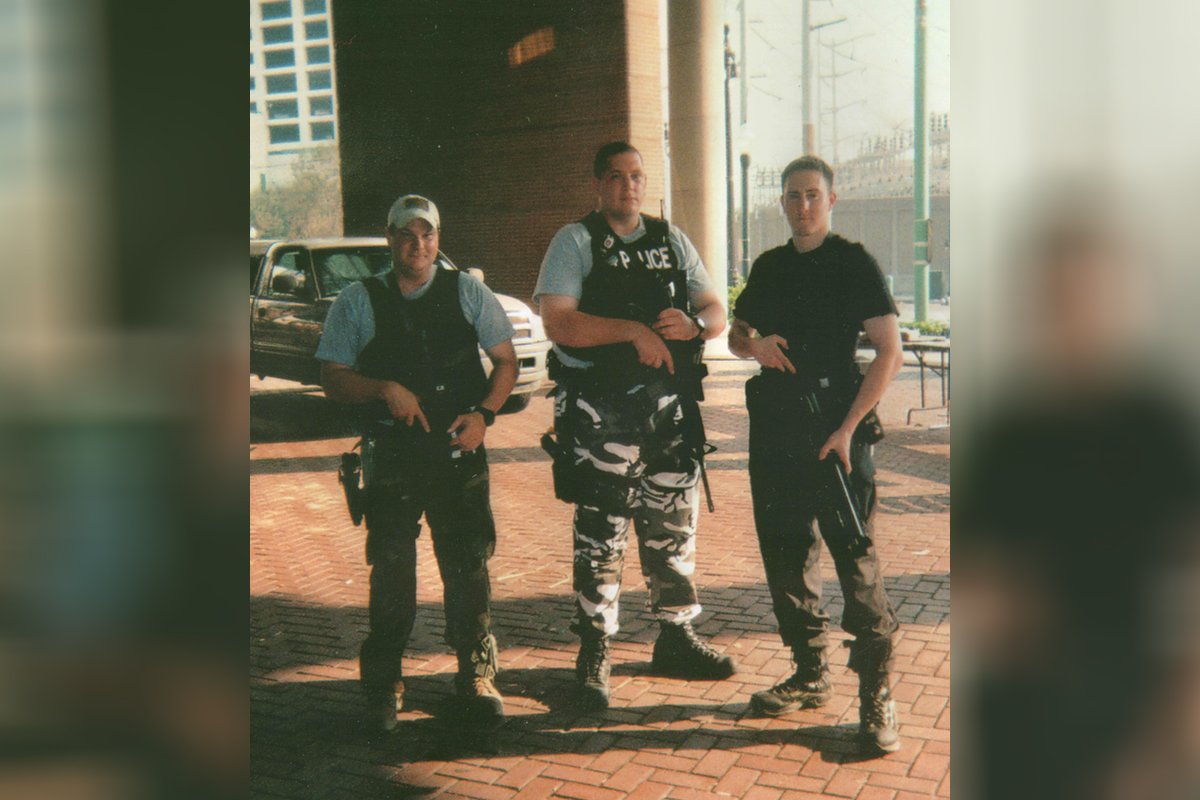 Saying Goodbye
At the hospital, doctors stabilized Arnold, but he had lost his airway for close to 30 minutes, leading to a brain injury from lack of oxygen that left him in a coma. For the next five years Arnold's parents, sisters, and friends visited regularly, as well as DEA agents who had been on the raid.
"In the beginning, my parents visited together daily. Eventually, because of schedule constraints, they started taking turns. My mom always insisted on washing Stephen's clothes herself," Bethany said. "As the years went by, family and his friends from his job would visit him whenever they got the chance to. We never wanted him to feel alone or forgotten."
Even though they couldn't have a two-way conversation with him, they still believed he could hear them and made sure to keep him updated on everything.
Pneumonia struck Arnold often due to his physical state. During the COVID-19 pandemic, the nursing home had locked down and family and friends couldn't visit him. Whenever he ended up with pneumonia, he was transported to the hospital for treatment, which as the pandemic progressed was a godsend for his loved ones — because the hospital would allow the family to see him, one at a time. Bethany said her mother would give Stephen a good shave, clip his nails, and do many other things to help keep her son in good condition.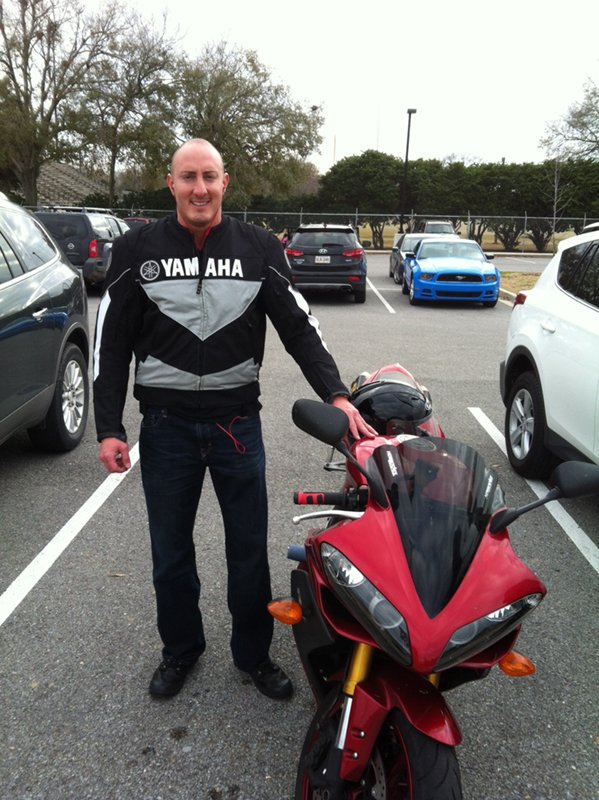 About a month ago, Arnold was again in the hospital, and his health worsened. He had pneumonia again, and his body started to reject his tube feedings that provided nutrition, signaling that his time on earth was coming to a close. George called Bethany and asked her to go see her brother at the hospital, because it would be the last time.
"He called me that day and said, 'Your brother is in the hospital and this is going to be the last time.' And I was just like 'yeah right dad, you know it's going to be okay,'" Bethany said. "And he's like, 'No, it's going to be the last time.'"
Arnold's digestive system had deteriorated to the point where he was no longer processing food.
On April 30, Arnold was moved from Ochsner Hospital to a facility that would ensure a peaceful passing. As Arnold was wheeled out for the last time, the hospital staff, local and federal police, and family lined the route from his room to the ambulance.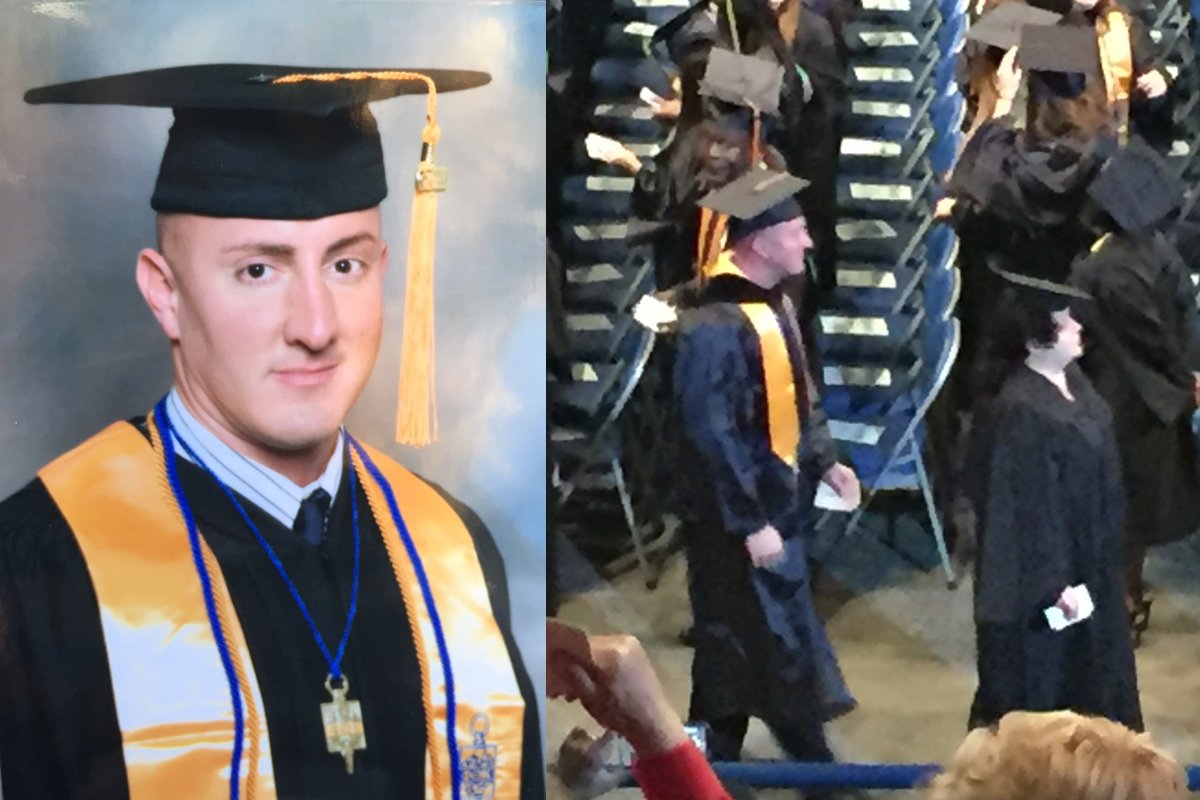 He died May 23.
On Bethany's phone, she keeps his final text about her birthday and one that he'd sent just before her birthday. Passing by their childhood home that week, Arnold had snapped a picture of a tree. He and his father had planted it when he was a boy. The picture he sent Bethany showed what it had become, a broad, leafy shade tree.
"My dad and him one day, when he was a young kid, they planted a tree in the front yard, and it was this little Charlie Brown tree, and I'm like, that thing is never going to make it, it looks so pathetic," Bethany said. "Well, Stephen sent me a picture right before that last happy birthday text, and it was a picture of our house, and that tree is now bigger than the house."
Read Next: