Sept. 11, 2001, was the deadliest day for first responders in American history. The terrorist attacks killed 343 New York City firefighters, 37 Port Authority police officers, and 23 New York City police officers. The destruction of the World Trade Center left lower Manhattan in such ruin that it took nine months and an army of volunteers to complete the search for the remains of the deceased. Among the first people to volunteer in the recovery effort was actor Steve Buscemi.
Buscemi is known for his odd supporting roles in comedies such as The Big Lebowski and Billy Madison, as well as for playing gangsters in projects such as Boardwalk Empire and Reservoir Dogs. But before he was an award-winning actor, Buscemi was a firefighter in one of the New York City Fire Department's busiest areas.
"It's very hard to describe," Buscemi recalled of firefighting to CBS in 2014. "All your senses are going, and your adrenaline is pumping and is trying to stay focused."
Buscemi served four years with Engine Company 55, stationed in New York's Little Italy. He left the department in 1984 to pursue acting, finding immediate but minor success in several small roles. Buscemi landed his first major role in 1990's Miller's Crossing, and by 2001, he was a recognizable face in Hollywood, with major films such as Fargo, Con Air, and Armageddon under his belt.
Despite being nearly two decades removed from the fire service at the time of the attacks, Buscemi never stopped helping others. Several months before 9/11, he was stabbed while helping break up a bar fight. On Sept. 12, 2001 — as soon as the extent of the damage to New York City became clear — Buscemi donned his old firefighter gear and went to ground zero to help sort through the rubble and look for survivors.
"I'll never forget, right after 9/11, looking over, and you [Buscemi] were by yourself. You had that old, scruffy helmet on and an old jacket, and you were digging. And I said, 'Man, that looks like that guy from Con Air.' And somebody goes, 'That is. He was a fireman at 55 Engine,'" FDNY Lt. John Nolan recalled in an interview for the HBO documentary A Good Job: Stories of the FDNY, a film Buscemi produced about New York firefighters.
Buscemi worked 12-hour shifts for days following 9/11 to help with the recovery. He served without wanting any attention or praise, even refusing to conduct interviews and asking reporters not to take his picture. Buscemi went so far as to cover his face with a surgical mask so he wouldn't be recognized and distract others from the important work.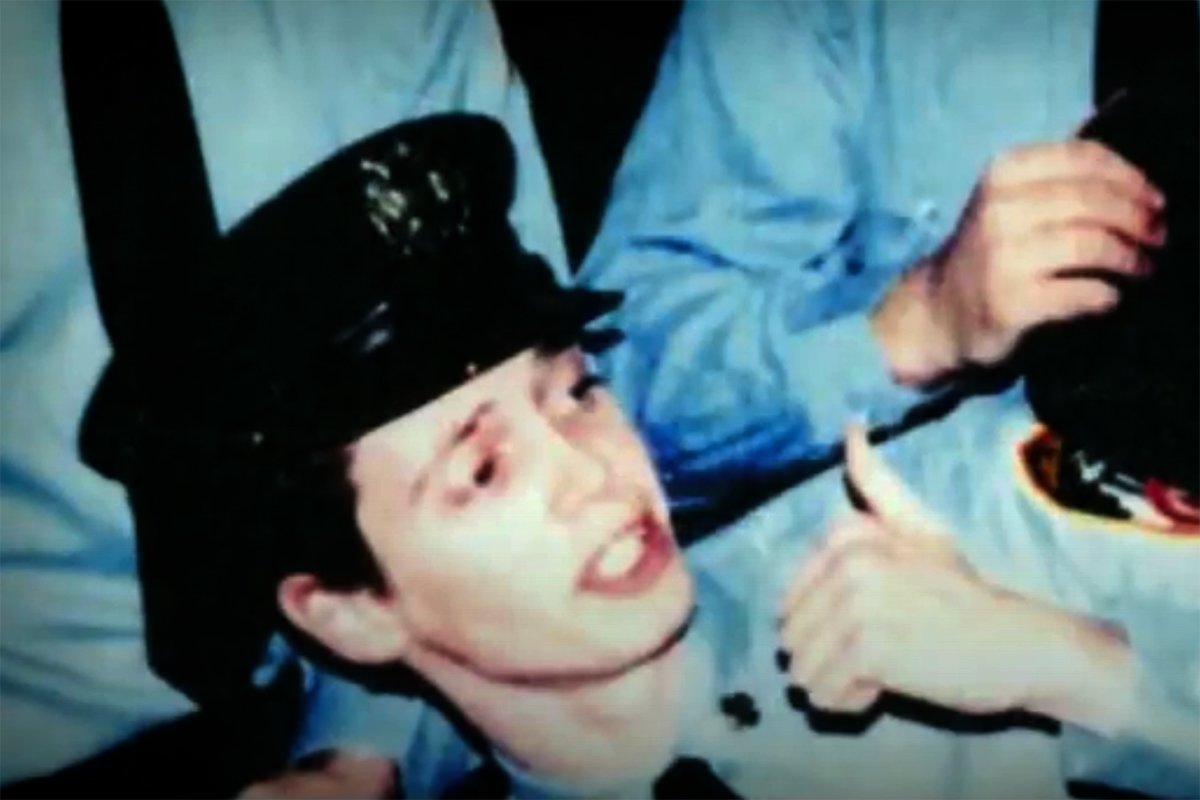 Five men from Engine Company 55 were missing at the end of the day on Sept. 11, 2001. Eventually, four sets of remains were recovered, but the fifth firefighter was never found. The nine-month recovery effort came at a cost. Since 2001, nearly 250 first responders have died from 9/11-related diseases.
Buscemi continues to support the firefighting community as a board member for Friends of Firefighters, a nonprofit organization that provides mental health services for active and retired FDNY firefighters and their family members. Despite only fighting fires for four years, Buscemi never stopped serving.
Read Next: