The US will send a massive arsenal to Ukraine in the next few weeks, President Joe Biden announced Wednesday, March 16, including Stinger missiles and battlefield drones.
Included in an $800 million assistance package are 800 Stinger anti-aircraft systems, 2,000 Javelin and 6,000 AT-4 anti-tank missiles, 1,000 light anti-armor weapons, 100 small "tactical" drones, 5,000 rifles, and 20 million rounds. The package also includes 25,000 sets of body armor and helmets — enough to outfit about 10% of the entire Ukrainian armed forces' claimed pre-invasion strength.
Though most of the promised arms were fairly typical battlefield weapons, inclusion of small drones would be a high-tech addition. "[Including drones] demonstrates our commitment to sending our most cutting-edge systems," Biden said. "We're going to give Ukraine the arms to fight and defend themselves through all the difficult days ahead."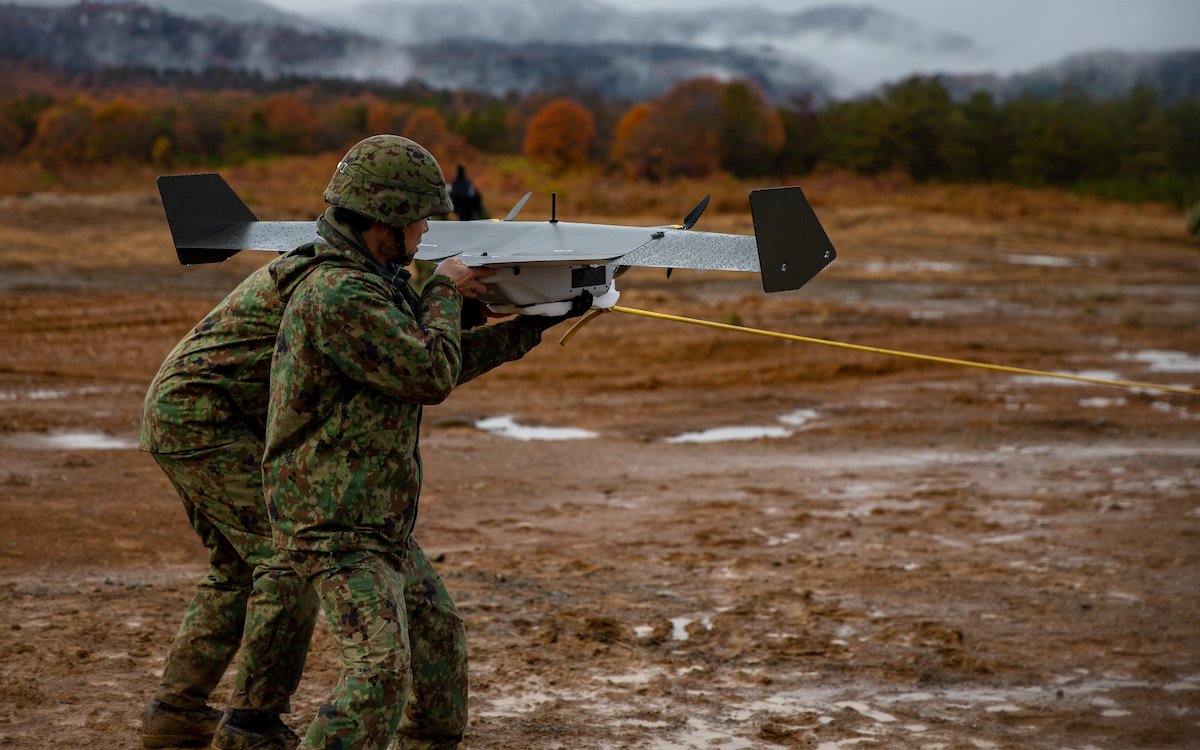 The US previously sent over 600 Stingers, 2,600 Javelins, five Mi-17 helicopters, three patrol boats, four counter-artillery and drone tracking radars, 200 grenade launchers, and ammunition.
On top of the large US package, CNN reported that Slovakia will soon send S-300 anti-aircraft missiles to Ukraine, a system roughly akin to the US Army's Patriot missile system. Unlike the shoulder-launched Stinger missile, which is effective against helicopters and low-flying attack aircraft at a short distance, the S-300 is a large, high-altitude missile system that rides on its own tank-line launcher and is designed to strike high-flying, supersonic modern fighters and bombers from as far off as 30 miles.
A senior defense official said Wednesday that the current Russian forces in Ukraine represent about 75% of the nation's battalion tactical groups, the core land maneuver units of the Russian army.
The announcement of the arms shipment came as Russian forces reached the end of the third week of their invasion of Ukraine, with little to show for it in terms of captured cities or strategic advantages. In both the north and south of the country, Russian forces appear to be digging in outside major cities for a prolonged series of sieges. Shelling of civilian areas has now become widespread in major Ukrainian cities.
The Wall Street Journal reported that a major push toward the seaside city of Odesa had been set back in the village of Voznesensk, where locals turned back a Russian armor brigade with defensive positions, US Javelin missiles, and small arms. The Journal reported that villagers destroyed 30 of 43 Russian armored vehicles and killed at least 100 soldiers.
Biden's announcement came just after Ukrainian President Volodymyr Zelenskyy addressed the US Congress on a video feed. Zelenskyy invoked both Pearl Harbor and 9/11 in an effort to rally US lawmakers to act in Ukraine's interest, citing both establishing a no-fly zone over the country and continued military aid.
Zelenskyy opened his presentation with a video of war scenes contrasted with pre-war Ukraine.
Zelenskyy's full speech is below.
"I'm proud to greet you from Ukraine, from our capital city of Kyiv," Zelenskyy said. "A city that is under missile and airstrikes from Russian troops every day, but it doesn't give up."
Read Next: