A doped-up California man who stole an Army Humvee and led cops on a joyride through Pomona will spend nearly three years behind bars.
On Thursday, Dec. 2, US District Judge John A. Kronstadt in Los Angeles sentenced Armando "Dice" Garcia to 34 months in federal prison for theft of government property. At the time of the theft, Garcia, 30, was on parole for a 2019 state conviction on theft and burglary charges.
Garcia's troubles began shortly after noon on Nov. 9, 2020, when a Pomona Police Department officer saw the semi-armored M1151A1 High Mobility Multipurpose Wheeled Vehicle and thought it wasn't every day that you saw a tan Humvee with a turret mount in a residential neighborhood. It also didn't have plates.
The cop put on his lights. Garcia gunned the Humvee. Over the next four minutes, he blew through stop signs and red lights, at times driving on the wrong side of the street toward oncoming traffic, never signaling his turns, reaching a max speed of 53 mph.
Because, well, Humvee.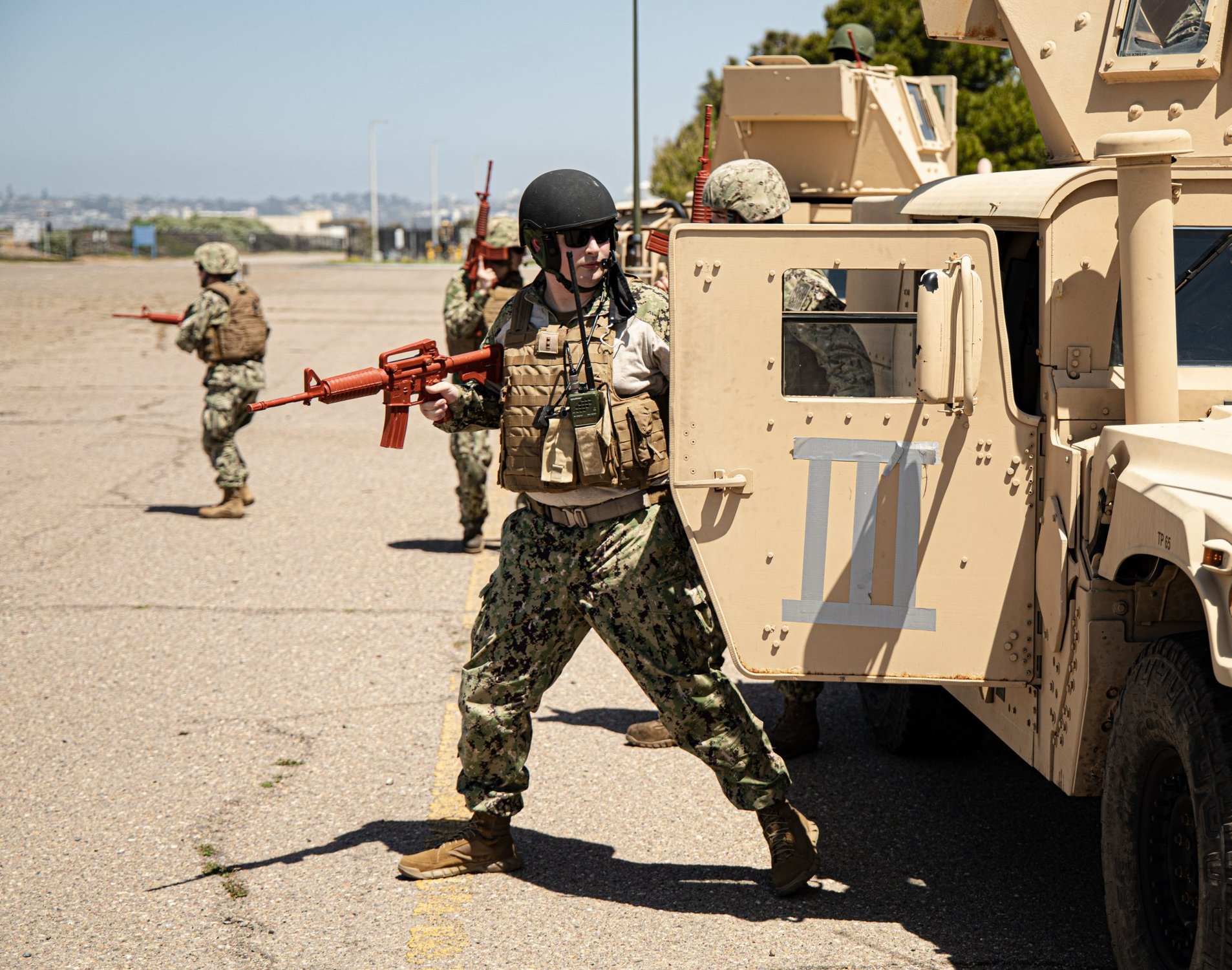 He then abruptly stopped the Humvee in front of a Kingsley Avenue home and got out of the vehicle to be arrested without further incident. He was wearing a black hoodie and an orange safety vest.
Because safety first. Hooah.
Inside the Humvee, officers found a pair of bolt cutters and a cut Army 52-series padlock once attached to a steel mesh wire that kept the steering wheel from turning.
The cops traced the Humvee to stall A-34 at the US Army Reserve Center in Upland, California, a little under seven miles away from where the Pomona officer began chasing the vehicle.
Surveillance video footage showed the Humvee departing the Reserve Center at 11:33 a.m., less than a half-hour before the Pomona officer tried to pull it over. No soldiers realized it was missing before the cops called.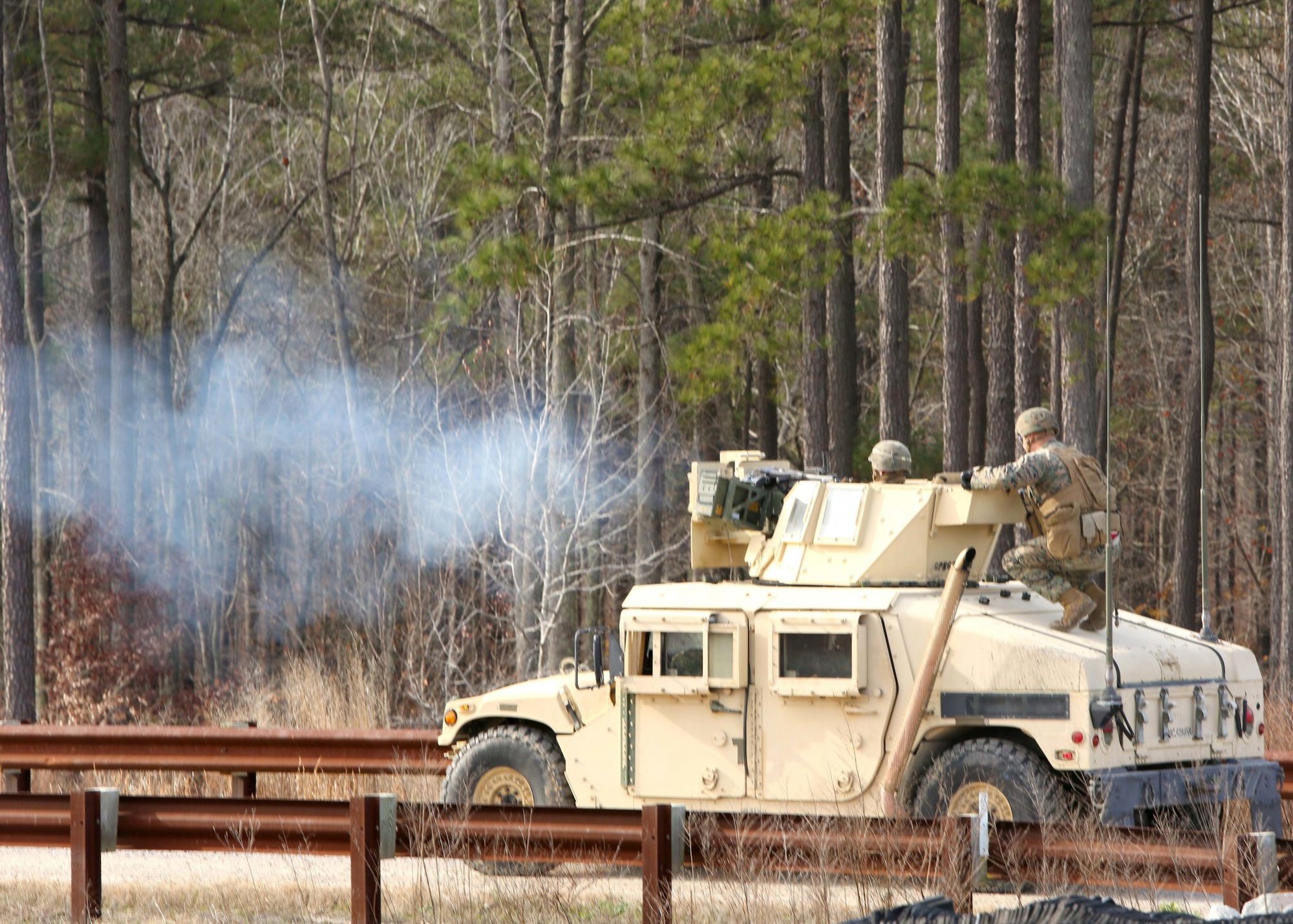 When he was interrogated at the Pomona City Jail, Garcia said he'd bought the Humvee from an Asian man — who was approximately 70 years old — at the corner of Holt Avenue and Indian Hill Boulevard for $15,000, but he didn't have any paperwork from the sale.
Perhaps not persuaded by that totally tight alibi, FBI Special Agent Joseph E. Talamantez arrived at an alternative theory of what happened on Nov. 9, according to court records.
Surveillance camera footage from a business across the street from the Army depot showed a driver attempting five times to make a right turn out of the Reserve Center lot. Once the Humvee finally emerged onto 7th Street, the driver tried three times to make the vehicle turn left. The Humvee went forward, then reversed, drove forward again multiple times, and then executed the turn, a process that took three minutes to accomplish.
All of that might've pointed to a second lieutenant as a suspect, but Garcia had been linked to a local street gang, the Pomona 12th Street Sharkies, to whom he went by the monikers "Dice" and "Mando," nicknames far too cool for any nonaviator commissioned officer in the US military.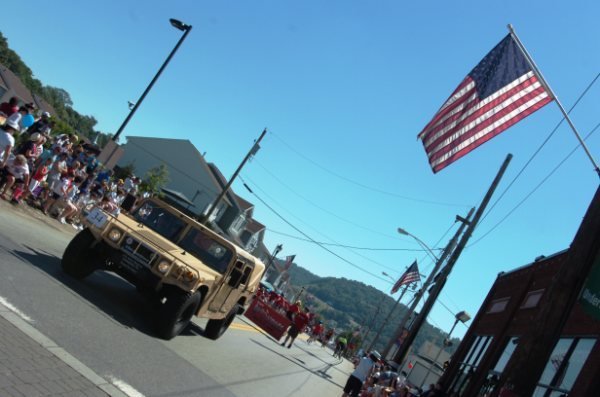 A rap sheet supplied by the Los Angeles County Sheriff's Department told Talamantez that Garcia had been collared 32 times between June 6, 2007, and the date of his arrest in Pomona. They added up to 15 convictions for crimes including taking a vehicle without consent (2013), auto theft and evading a peace officer (2014), obstructing/resisting executive officer (2018), burglary (2009 and 2019), and drug-related offenses (2013 and 2014).
When he was stopped in Pomona, he'd been on parole for three months following a felony conviction for attempting to steal a rifle from a police motorcycle.
Garcia pleaded guilty Aug. 18 to the federal theft charge.
"Mr. Garcia's involvement in this offense and his prior offense appears to be fueled by his heavy drug use," his federal defender, Nadine C. Hettle, wrote in a Nov. 17 motion seeking a reduced prison sentence. "He has used drugs since the age of fifteen; he is now thirty. When he was eighteen years of age he began using methamphetamine. Methamphetamine has proven to be his most difficult addiction. He has never received residential treatment."
She urged a sentence in federal prison that will get him the intensive drug treatment he needs.
Read next: