The US military has lost at least 2,000 small-arms weapons since 2010, including close to 1,200 rifles, 74 heavy machine guns, and even 25 mortars.
Most were stolen. Many were gone for weeks before their absence was noted. Hundreds remain unaccounted for while many have been recovered over the years from criminals, sometimes hundreds of miles from the last place the military had them.
The lost weapons and the security lapses behind their disappearances are documented in a sprawling Associated Press investigation released Tuesday.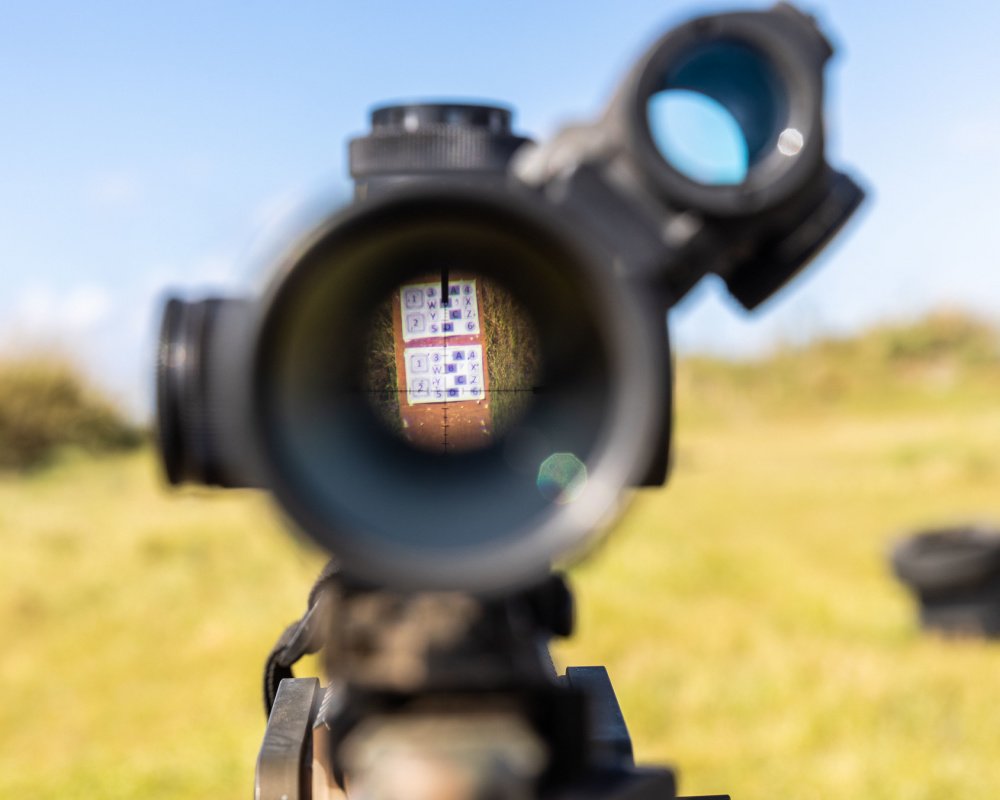 The investigation covered only small arms, or weapons a typical combat soldier might carry on his person, including guns, grenades, mortars, and rocket launchers. Of the approximately 2,000 missing weapons that the AP knows of, nearly 1,900 were rifles or handguns.
The AP found at least eight instances in which stolen military weapons were used directly in violent crimes in the US, though connecting guns to specific crimes can be difficult because of US gun-tracking laws and the military's reluctance to provide information on missing weapons, according to the AP. The real number of stolen military guns used in crimes, according to the AP, is certainly higher.
Tuesday, US Senator Richard Blumenthal called the report "blood curdling" during a Senate Armed Services Committee hearing on the Army's budget. During the hearing, he asked Army Secretary Christine Wormuth about the report. Wormuth referred to the number of missing weapons getting into civilian hands as "likely to be a small number."
Blumenthal responded that more than 1,900 weapons is "not exactly a small number."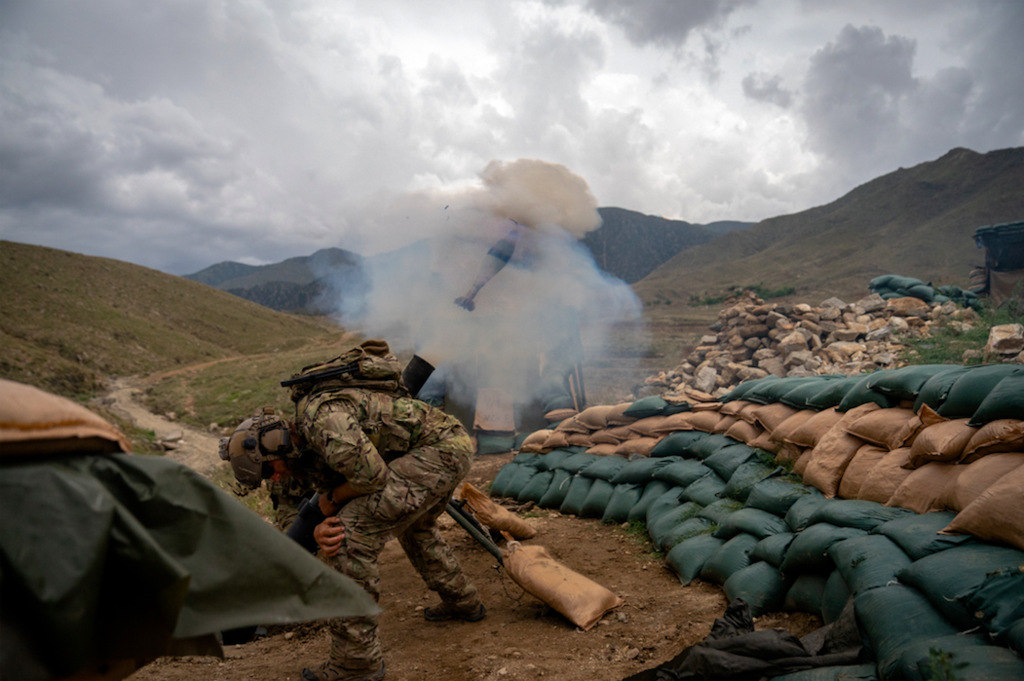 Though a handful of the missing weapons in the AP's count were likely misplaced or lost on duty, the vast majority are known to have been stolen or were likely stolen. Those thefts, the AP found, exploited nearly every kind of security breakdown and general weapons-storage failure imaginable.
Among the incidents the AP logged were: 65 Beretta M9 pistols stolen from a weapons locker in Afghanistan — the theft was not discovered for at least two weeks; 26 AK-74s, nine of which remain unaccounted for, that military police officers stole a decade ago from the Fort Irwin armory; six M4 rifles and 10 Sig Sauer M11 handguns pried out of a Massachusetts armory by a man who took four hours to cut through the top of the facility's weapons vault, making multiple trips to his car outside as he did; six automatic rifles, a grenade launcher, and five M9s a thief stole from a National Guard armory by walking through an unlocked door; and a box of 30 armor-piercing 40 mm grenades that disappeared from a shipment of arms traveling by train between Florida and Pennsylvania only to reappear in an Atlanta backyard.
The train robbery illustrates a particularly long list of errors and oversights, according to the AP. The train shipment from which the grenades disappeared was operated not by military personnel but by a contractor. The train made multiple stops on its trek across at least six states and was sometimes parked in unsecured areas. Even underway, it was lightly guarded and the arms on board were not fully checked for tampering during transit. When the theft was discovered, military authorities ordered a full, immediate hand-count of all arms in the shipment, annihilating any chance to forensically examine the train as a crime scene.
The mistakes continued when the grenades were recovered. Rather than treat the box of grenades as evidence to be preserved and examined, an explosive ordnance disposal team blew it up.
Yet one problem remained: 30 grenades were recovered, but the box originally held 32.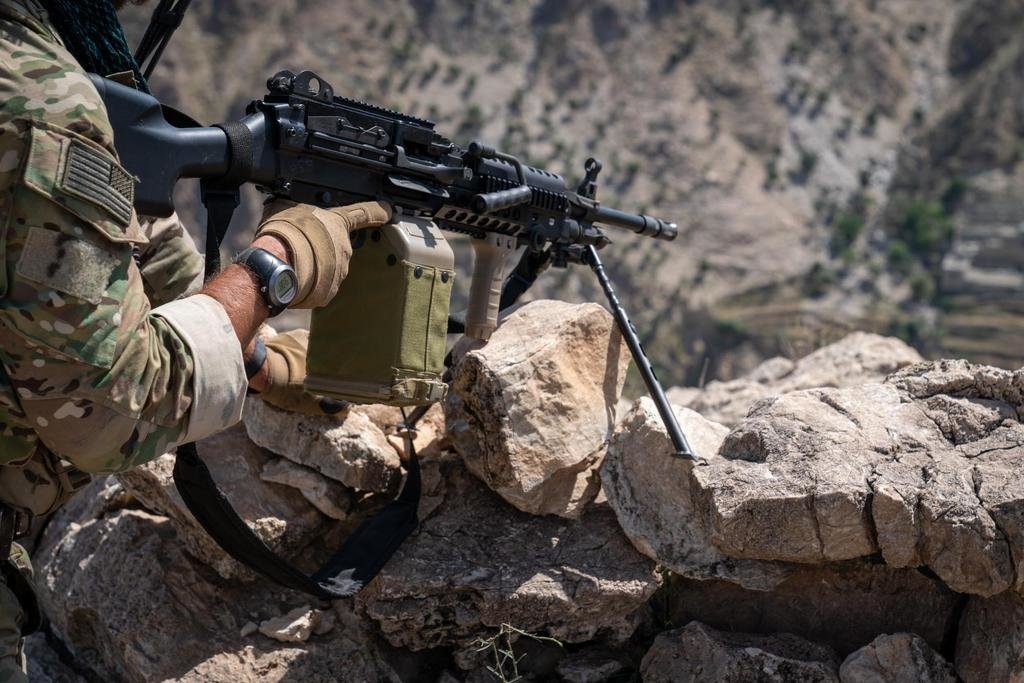 Powerful weapons are at the heart of most military jobs, and the tracking and security of weapons is a bedrock responsibility drilled into military members from early on in basic training. Despite public perception, US troops almost never have access to weapons outside of carefully controlled training events or when deployed (on-base military police carry weapons on duty). Weapons on a US military base are highly controlled, issued directly to individuals only when needed for training or deployment, and are then returned and stored in high-security armories, vaults, and safes under the eyes of specially trained troops.
Each transaction along the way is recorded on double-checked, frequently audited paperwork.
With redundant safeguards, watching eyes, and steel doors at every step of the way, losing — or stealing — a military weapon should be almost impossible.
Yet it happens. All. The. Time.
Entire large units — sometimes entire bases — are frequently locked down when a weapon goes missing, usually leaving behind broken or damaged careers.
Read Next: Is Brazilian Jiujitsu an Answer to Police Reform?