The highly anticipated fourth season of Netflix's smash hit Stranger Things is finally streaming, and fans are raving. Sitting at an impressive 91% fresh from both critics and audiences on Rotten Tomatoes, the latest installment of the nostalgic blend of horror and comedy is leaning into its darker side. The more serious tone for the new season also allowed the show's writers to venture beyond Demogorgons and the Upside Down and explore heavier topics, including the Vietnam War's forgotten victims of Agent Orange.
Warning: some spoilers ahead!
Nestled in the fifth episode is a monologue from Jim Hopper, the former Hawkins chief of police played by David Harbour, who now rots in a Siberian prison. After a failed escape attempt, he's consumed in self-loathing, something that's revealed to stem from his military service during the Vietnam War.
"I used to think I was cursed, ever since I was 18," Hopper says. "Got some letter of induction in the mail, Uncle Sam wants me to go fight some war in the jungle. Charlie's moving south like a plague 'cause of commie bastards like you, and you know, I'm happy enough to go and prove to my old man I'm not the piece of shit he thinks I am.
"I get over there, I test well, and they put me in the Chemical Corps. There I am. I'm just a kid, you know. I'm 18 years old, 8,000 miles away, and I'm mixing up these 55-gallon drums of Agent Orange, with just these kitchen gloves, you know? We used to clean out these buffalo turbines after a run, and just be inhaling the stuff. No masks, nothing. 'It's not chemical warfare, it's just herbicide to kill plants. Harmless.' That's what they told us.
"Then I got back to real life, and these guys I worked with, the ones who made it back, they started trying to get back to normal, you know? Having families. And then things started going wrong. Kids born stillborn, dead in the womb. Crooked spines, eyes popped out. The horror followed us, clung to us.
"My wife, Diane, she wanted a baby. I did too. We had a baby, and she was, um, she was born healthy. She was perfect, you know, Sara. And then she died. It wasn't an easy death; she suffered. I knew the risks, but I hid them. And then Diane left me. She didn't blame me, not with words. After that I was just … I just hid myself in drugs and alcohol."
Hopper's retrospective analysis screams of post-traumatic stress. He blames himself for the death of his daughter and the heartbreak of his ex-wife. He's convinced that the trauma that seemingly plagues his life is somehow his fault.
"Everyone I love, I hurt. See, I was wrong this whole time. I wasn't cursed; I am the curse," he concludes.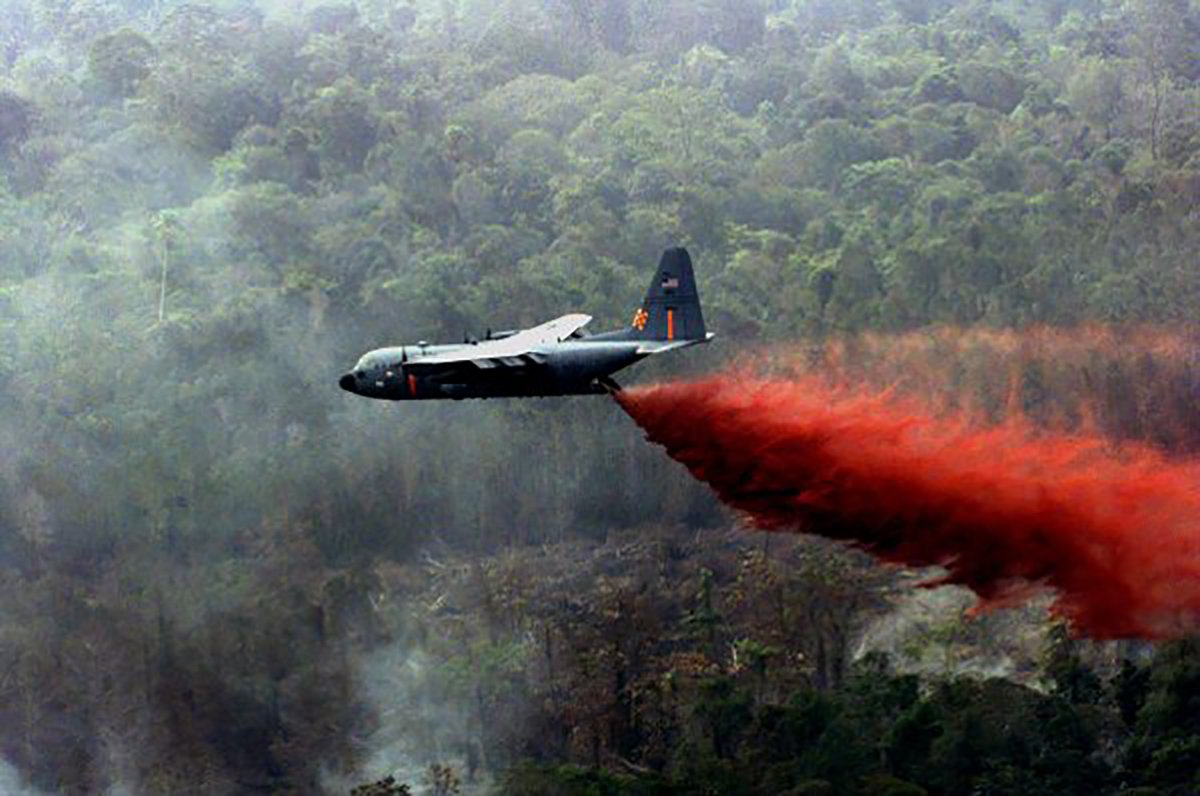 It's a revealing moment for Hopper's character, providing depth to his character and an explanation for his cynical outlook on life, but the monologue provides more than just backstory. It also serves to shine a much-needed light on the plight of neglected Agent Orange victims.
Beginning in 1961, the United States carried out a massive air campaign to deny North Vietnamese and Viet Cong troops food and concealment, dropping an estimated 19 million gallons of the defoliant, known commonly as Agent Orange for the orange-striped drums it was stored in. Along with its active herbicidal ingredients, Agent Orange contained 2,3,7,8-Tetrachlorodibenzo-P-dioxin, which is "regarded as one of the most toxic substances ever created," according to a New York Times Magazine article.
Despite suppliers of the defoliant knowing a safer option existed, they opted to continue making Agent Orange for its higher profit margin. Service members responsible for handling the deadly chemical were told it only harmed plants and was safe for humans. Convinced there was no risk, some soldiers even reported using the discarded drums as makeshift showers. The widespread use of Agent Orange, and the lies surrounding its safety, remain one of the most shameful aspects of the Vietnam War.
Veterans of the war and their children continue to suffer the consequences of toxic exposure. In 2010, three Agent Orange-related diseases were added to the Veterans Affairs compensation list, along with $13.3 billion to cover treatment. In 2021, three more were added. In contrast, the United States has allocated a fraction of that amount to aiding foreign victims of Agent Orange exposure.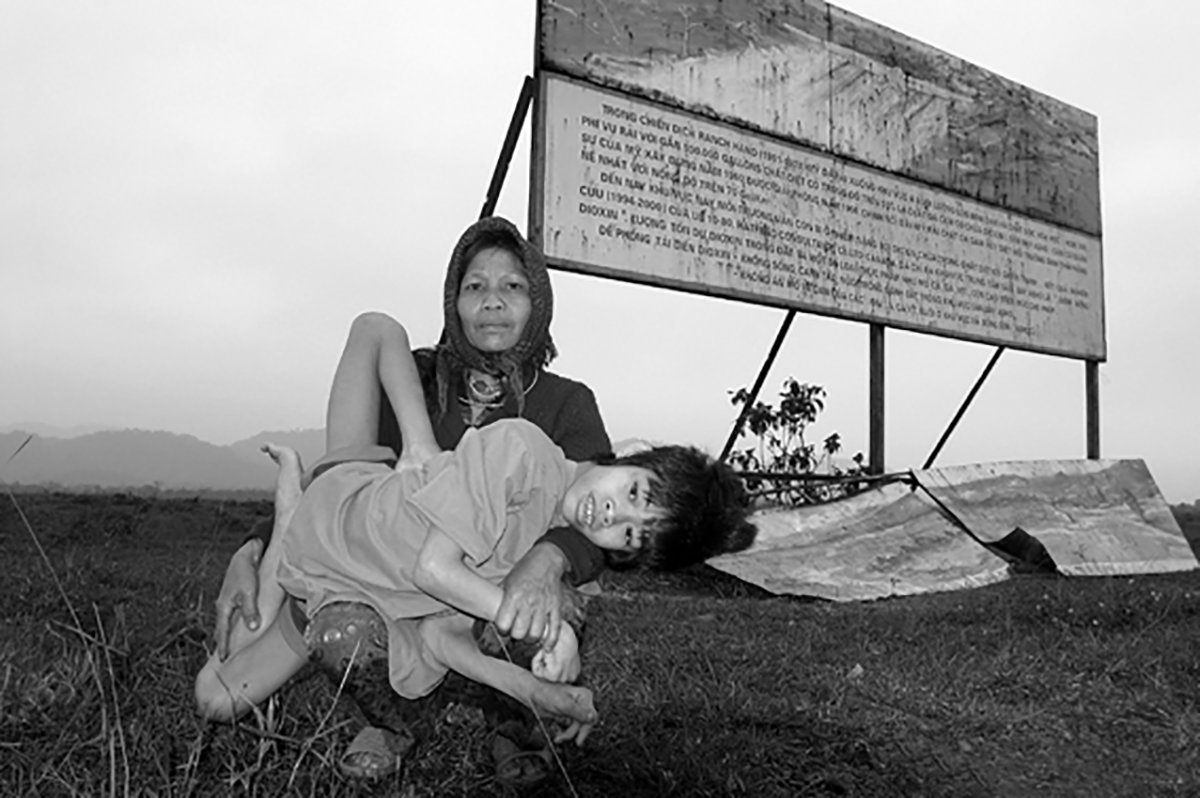 Hopper's belief that his daughter's terminal illness was a result of Agent Orange isn't unfounded. Children of those exposed — American, Vietnamese, and Laotian — are among those most affected by the deadly defoliant. In 2019, an additional $65 million was set aside to aid those living in contaminated areas of Vietnam. Laos, which was targeted with an estimated 600,000 gallons of Agent Orange during the war, has received almost no support from the United States.
The widespread and ongoing damage caused by the use of defoliants during the Vietnam War is a disgraceful chapter in American history. Veterans and their children continue to suffer from cancers, skin diseases, birth defects, liver problems, and neurological issues related to Agent Orange. Vietnamese and Laotian veterans and civilians continue to experience similar fallout, though both demographics are rarely mentioned in popular conversation.
Leave it to a science-fiction series to inject the important issue back into popular culture. The moving backstory for everyone's favorite small-town police chief serves a greater purpose than giving Hopper's character depth; it also allows the conversation to remain relevant. As Viet Thanh Nguyen and Richard Hughes wrote in a New York Times op-ed, "Few who look at photographer Philip Jones Griffiths's powerful book of photographs 'Agent Orange: "Collateral Damage" in Vietnam' have the stomach to do so twice. It is easier to keep one's distance, to not look at all."
Reintroducing the issue by means of one of the world's most-streamed television shows forces audiences to look again, no matter how much we want to ignore the damage caused by Agent Orange.
Read Next: