US federal agents and Spanish authorities have stormed and seized a $90 million yacht owned by a Russian oligarch with close ties to Kremlin strongman Vladimir Putin.
Video footage of the Monday, April 4, operation on the Mediterranean island of Mallorca showed FBI, Homeland Security Investigations, and Spanish Guardia Civil agents boarding the moored 255-foot yacht that's been owned by billionaire Viktor Feliksovich Vekselberg since 2011.
The Cook Islands-flagged yacht's automatic identification system transponder remains on, and it's pinging from a slip in Palma de Mallorca, the island's capital.
Vekselberg has been the subject of US Treasury Department sanctions since April 6, 2018, when former President Donald J. Trump ordered agents to freeze $2 billion in assets owned by the oligarch and 23 other Russians following the invasion and annexation of Ukraine's Crimea four years earlier.
Prosecutors in Washington, DC, said they seized the Tango because Vekselberg's shell companies had engaged in US bank fraud, money laundering, and other methods to bypass the sanctions. They suspect these Russian entities used US banks to subsidize Vekselberg's luxury lifestyle and pay for the support and maintenance of the yacht, including a late 2020 rental at a luxury water villa resort in the Maldives that included mooring fees for the vessel.
The warrant issued to buttress the forfeiture operation remains under seal, but federal investigators said the Tango was targeted by the US Justice Department's Task Force KleptoCapture. The federal task force was launched on March 2 to enforce sanctions, export controls, and other tools of economic warfare against Russia following its invasion of Ukraine on Feb. 24.
"Today marks our task force's first seizure of an asset belonging to a sanctioned individual with close ties to the Russian regime. It will not be the last," Attorney General Merrick B. Garland said in a videotaped address shortly after authorities boarded the yacht. "Together, with our international partners, we will do everything possible to hold accountable any individual whose criminal acts enable the Russian government to continue its unjust war."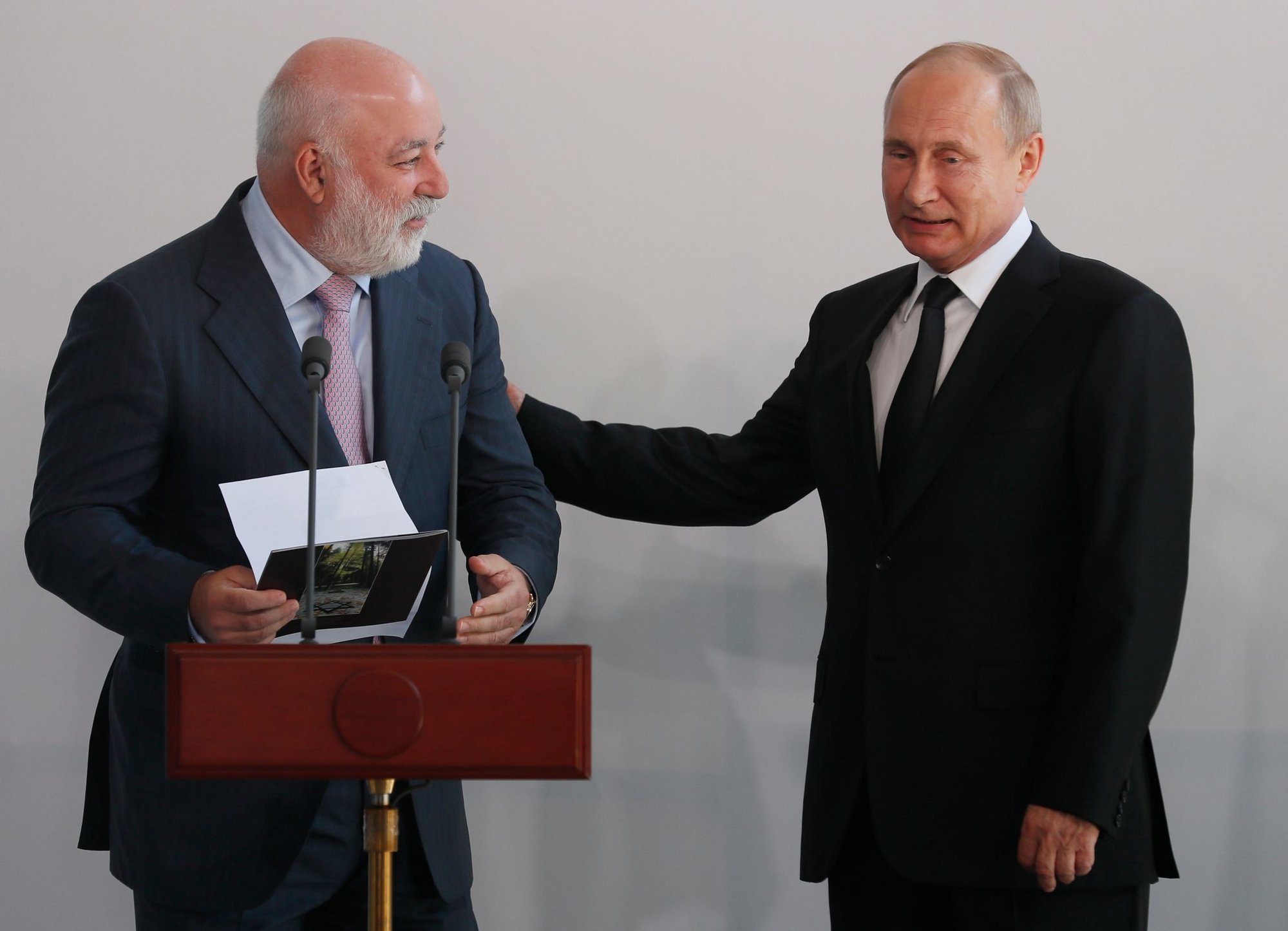 US and Spanish authorities seized the yacht 10 days before Vekselberg turns 65. In 1990, Vekselberg founded the Renova Group and quickly became an aluminum baron. Renova diversified over the next three decades as it gobbled up oil, energy, telecom, construction, and private equity firms.
Last year, Vekselberg complained to reporters that regulators in the US and Switzerland had frozen $1.5 billion of his assets and he couldn't even make small donations to charities with the funds.
"Today's action makes clear that corrupt Russian oligarchs cannot evade sanctions to live a life of luxury as innocent Ukrainians are suffering," Deputy Attorney General Lisa O. Monaco said in a prepared statement released Monday. "Today the Department of Justice delivers on our commitment to hold accountable those whose criminal activity strengthens the Russian government as it continues to wage its unjust war in Ukraine. That commitment is one we are not finished honoring."
Read Next: DISPATCH: A Crash Course in Combat First Aid for Ukraine Soldiers and Civilians