The Air Force student pilot killed in a crash last week was 2nd Lt. Anthony Wentz, who was training to follow in his father's footsteps as a pilot. Over the weekend, the Air Force identified Wentz as the only pilot killed in a two-aircraft mishap at Laughlin Air Force Base, Texas, last Friday morning, Nov. 19.
Wentz, 23, from Falcon, Colorado, graduated from the US Military Academy in May 2020 but rather than enter the Army, he cross-commissioned into the Air Force. Four years earlier, when Wentz was graduating high school, he told his local paper that he was inspired to be a pilot by his father.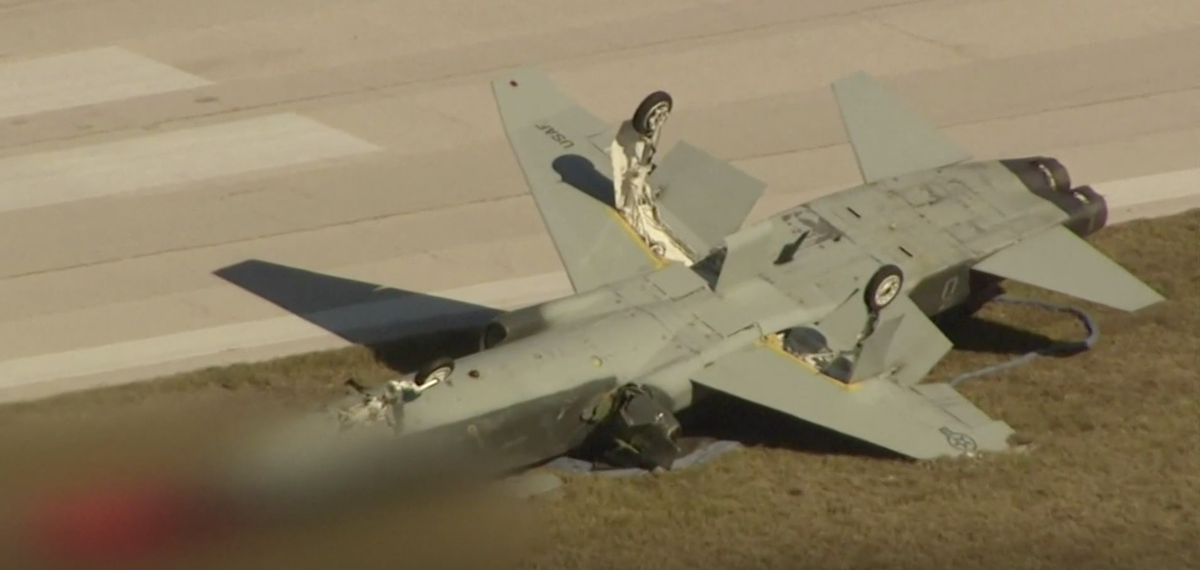 The Air Force has not specified if the two T-38s in Friday's mishap were landing, but the incident appears to have involved two T-38 aircraft on a single runway, a scenario strikingly similar to another T-38 training incident that claimed two lives in 2019 at Vance Air Force Base in Oklahoma.
In that incident, student pilot 2nd Lt. Travis Wilkie, 23, and instructor pilot Col. John "Matt" Kincade, 47, were killed while performing a formation landing.
In a formation landing, two planes land together — next to each other, though slightly offset — using the same runway. After the 2019 crash, Wilkie's family questioned why formation landings were taught to novice pilots during training, citing other mishaps during the maneuver. The Air Force suspended the dual-aircraft landings on March 5, 2020, following a review of the 2019 mishap, according to Air Force Magazine.
Air Force spokesperson Capt. Daniel Rubio told Coffee or Die Magazine that the Air Force isn't releasing information about the two other pilots involved in the mishap, nor will it comment on how far along Wentz was in his training at the time. Rubio confirmed that Friday's crash involved two T-38s, one with a single pilot and the other with two.
This arrangement is common in flight training, as one instructor rides with a student pilot while another instructor serves as a "chase" plane to observe the student and practice formation flying.
Both of the other pilots were injured, Rubio said. One was treated and released, and the other is in critical condition at the Brooke Army Medical Center in San Antonio.
"A loss such as this affects us all, but one thing we never fail to do in times of crisis is come together, support one another, and respond," 47th Flying Training Wing Commander Col. Craig Prather said in a statement. "Our focus remains on supporting the families involved and our thoughts and prayers continue to be with them and our teammates today."
Fundraising efforts for Wentz's family are going through the Fallen Wings Foundation, a nonprofit dedicated to supporting the families of mishap crews.
The crash marked the second fatal T-38 incident this year. According to The Aviationist, two other crashes took place over two days in February: one at Beale Air Force Base in California, in which no pilots were reported injured, and a second in Alabama that killed an instructor and a student.
Read Next: