The commander, executive officer, and senior enlisted sailor — or chief of the boat — of an attack submarine were fired for "loss of confidence" after their submarine hit an uncharted seamount in the South China Sea. The USS Connecticut struck an undersea object on Oct. 2, damaging the sub so badly that it surfaced and returned to its homeport in Guam.
US 7th Fleet Commander Vice Adm. Karl Thomas ordered the ship's commanding officer, Cmdr. Cameron Aljilani, executive officer Lt. Cmdr. Patrick Cashin, and Chief of the Boat Cory Rodgers removed from their positions. The Navy said Thomas determined that "sound judgement, prudent decision-making and adherence to required procedures in navigation planning, watch team execution and risk management could have prevented the incident."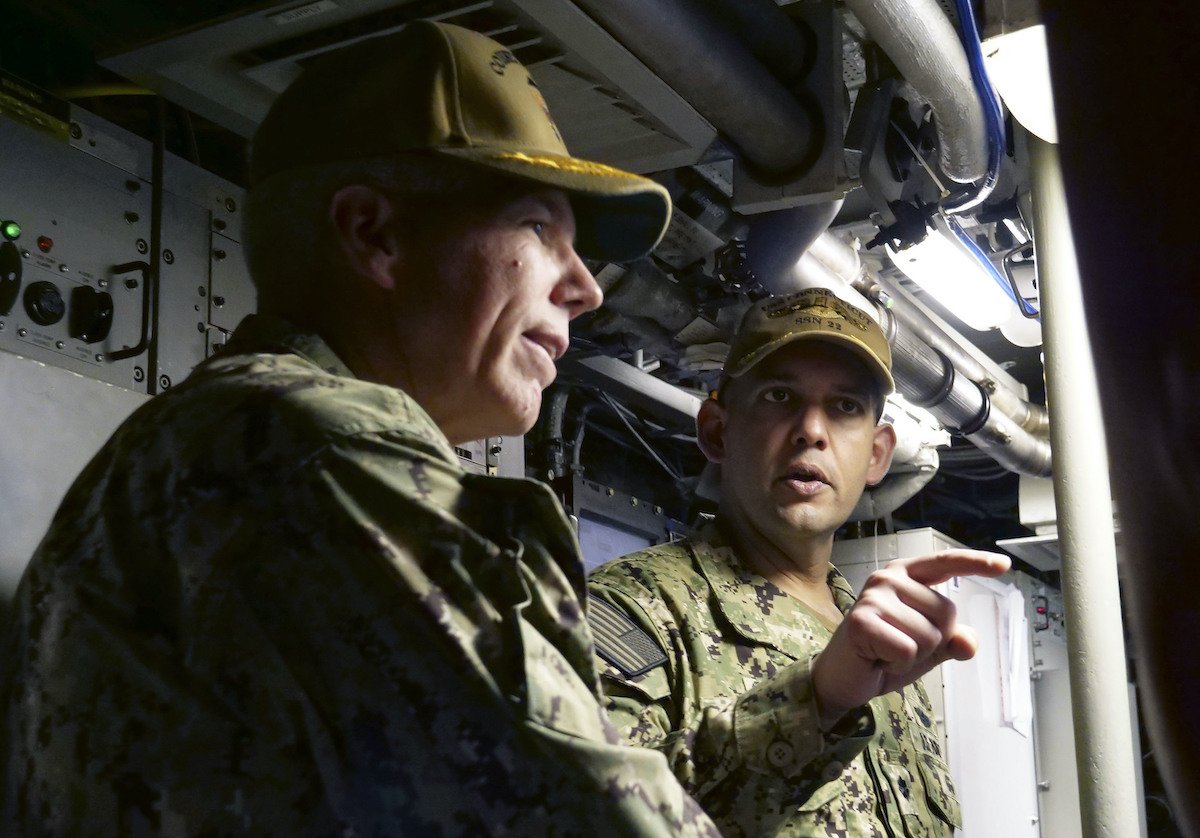 Launched in 1998, the Connecticut was the second of three Seawolf-class attack submarines, built to hunt other subs and boats. It is powered by an onboard nuclear reactor and is reportedly capable of reaching depths of a mile beneath the surface.

The submarine is now in Guam undergoing repairs.
The South China Sea is quickly becoming the epicenter of US-China naval friction. In 2018, the USS Decatur, a destroyer, had to take evasive action to avoid a collision with a Chinese warship. China has also built islands in the waters there that now house full-sized air bases.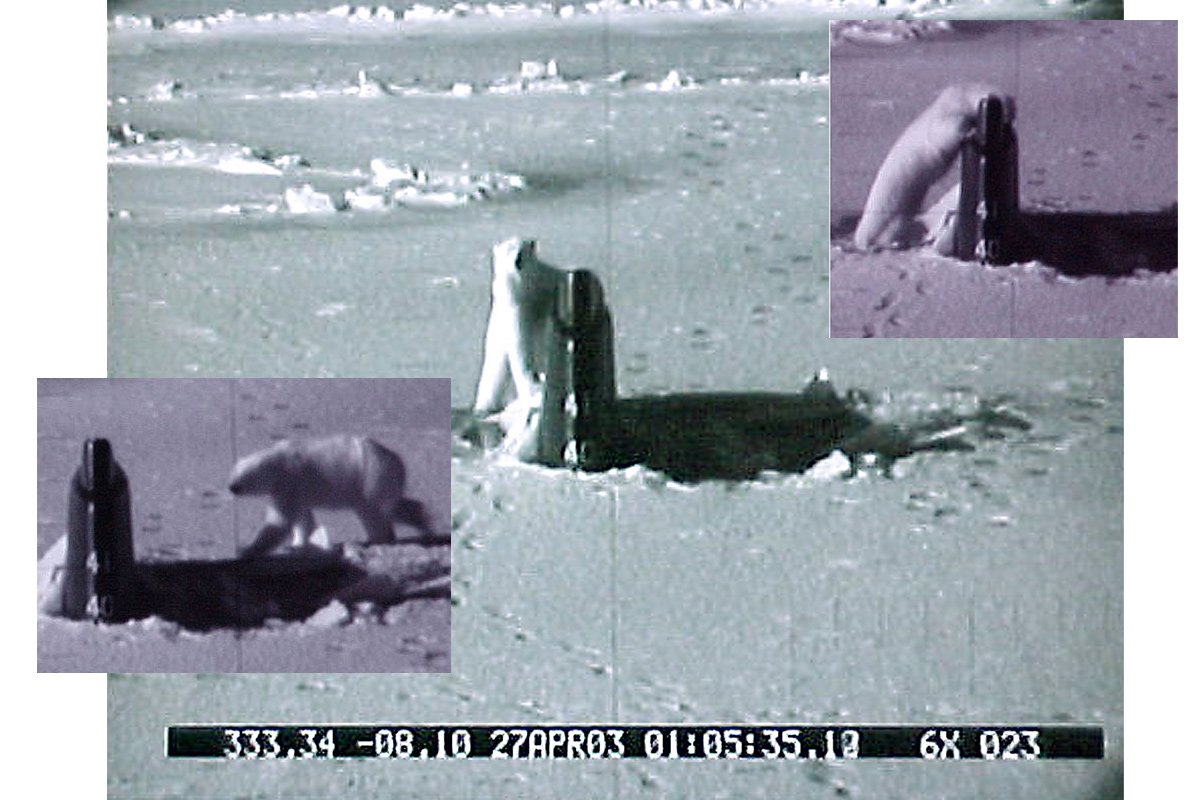 Though submariners refer to themselves as "the Silent Service," the collision was not the Connecticut's first brush with fame. In 2003, the sub surfaced through a sheet of polar ice as part of an exercise. As its tail stuck through the ice, a local polar bear came to investigate. The bear was likely drawn by the open hole left by the sub, through which it hoped to reach food.

For several moments, the bear jumped on and pushed — and appeared to bite — the boat's tail.
Unlike the Connecticut's recent cruise, the Navy confirmed at the time that neither the sub nor the bear sustained permanent damage.
Read Next: