Too many dead friends. Some died in combat. Others died from suicide after they came back home.
Not long after I was discharged I attempted suicide and was hospitalized. There were no easy answers. In the hospital, we had group therapy. Some people in my group were receptive to it, and others seemed too down to rebound. Most of us in the hospital survived, but the hospital wasn't the reason we did.
The doctors issued medication for my 22-year-old self, but side effects made me question results. I'm no doctor or scientist, but I remain skeptical about how many people suffering from combat post-traumatic stress are made better by group therapy in a hospital combined with intense pill regimens.
Like salmon swimming upstream, those suffering with deep depression seem to me to be destined to either make it on their own — of their own will — or die. It seems to me that a one-size-fits-all treatment approach to PTS propagates Darwinian outcomes.
It's more expensive to treat psychic pain individually. New inpatients need to understand this reality. Medical professionals throw you into an imaginary pool, and whether you sink or swim is not their liability. Because your treatment is expensive, your healing and progress become issues of self-responsibility and resilience, which does not help desperate people recover.
The most helpful thing about checking in to an inpatient program is that they will take away your shoelaces and hopefully monitor you closely for a few days. For most people this is enough to get over the initial triggering event that sends them to the hospital. I recommend people struggling with suicidal thoughts check themselves in because their odds of survival improve greatly if they can transcend a desperate moment. It's not that life will be easy after institutionalization, but an "after it" can and will exist.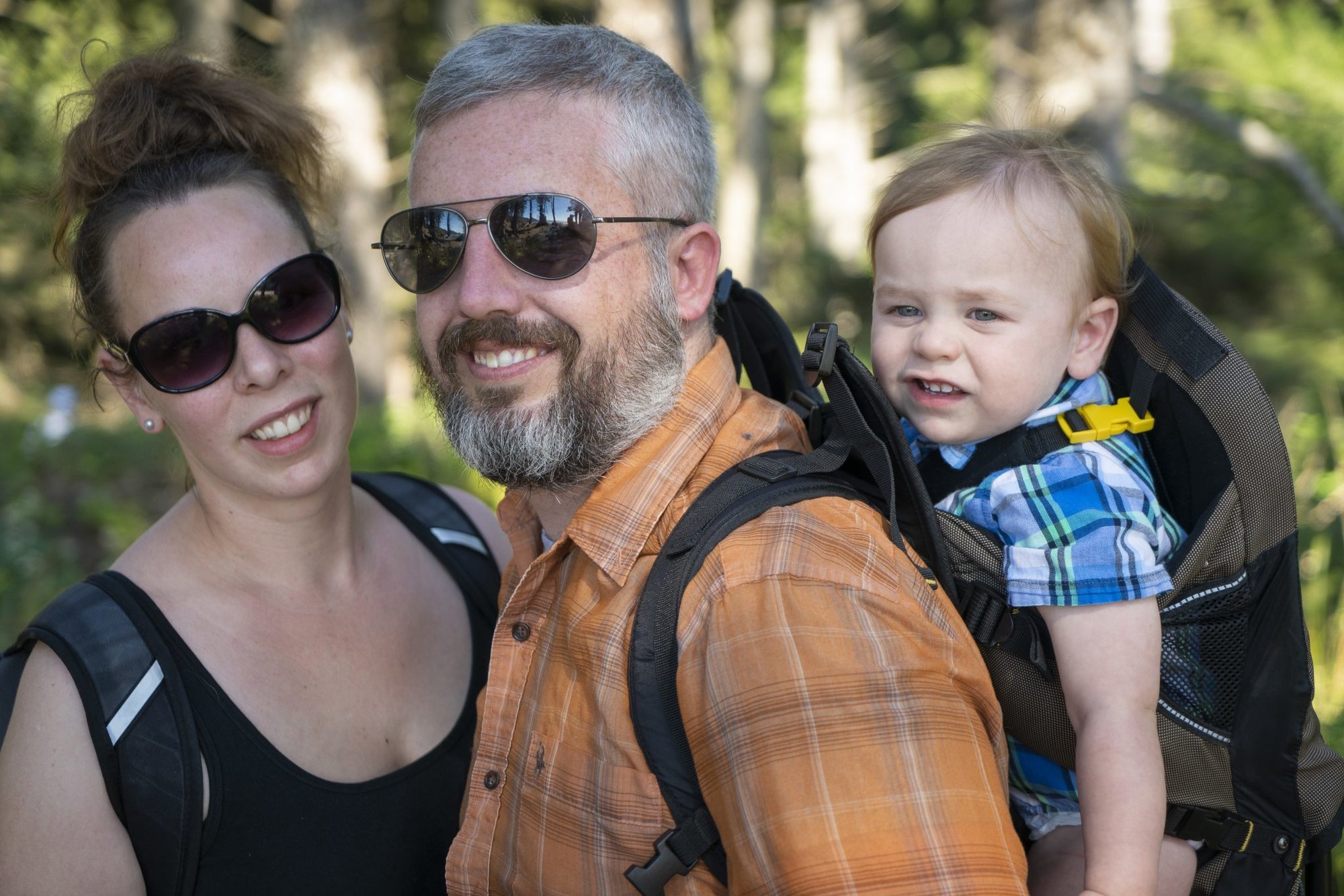 I joined Paul Erfman in a North Dakota casino during my honeymoon in 2012. I met Paul when I was tasked with duty as a military policeman because I didn't have enough time on my contract to deploy again and had opted out of an extension. When we served together, Paul was a teenager who looked up to grunts like me — guys on the way out of active service after a couple of combat deployments.
In North Dakota, Paul seemed to be high on something and very drunk. "Say it Anderson," he told me then. I wasn't sure what he was getting at, but when he asked again, an old memory came back. I smiled and said, "Let me tell you a little story called the battle of Fallujah." It was a silly sentence that I used to belt out to junior Marines when they weren't performing to my standard. Paul loved it, and I felt like that's all he came to see. I asked him if he'd deployed. He proudly informed me that he'd been to Iraq.
Paul explained that he wanted to get married to his girlfriend the way I had married my wife. His plan seemed reasonable enough to me, but not long after our meeting, I learned that Paul had shot himself to death in front of his girl after she tried to leave him. His death was followed by the suicides of several other Marines I'd served with. For a couple of years, the roster of Marines I had personally known who took their own lives was out of control. PTS was shunned when I was on active duty, and the condition, though not new, seemed to have not made much clinical progress since officially being recognized in 1980.
I still feel lucky that I checked myself in to places where they took my shoelaces not long after I was discharged. It caused me to be concerned about others experiencing the pain I've felt. It also caused me to become and remain obsessed with better understanding what methods can be the most effective in keeping vets who are suffering with their mental health on this planet.
To my core, I believe that buddy help is the most effective tool in preventing our peers from making the last rash decision of their lives. When people who served with one another see that their peers support them in their darkest moments, tragedy can be avoided. Many people in distress are comforted when they learn that their close friends can relate to their issues.
My unit has a secret Facebook page with a roster of volunteers that includes their location and phone number. We call it the Emergency Contact Network. If somebody we served with seems unstable online or shows other signs of struggle, someone from our secret group notices and informs the rest of us, and we do whatever it takes to make contact with the person in distress as soon as possible. In several instances we have successfully dispatched a veteran who the person in distress personally knows to show up at their front door before the police can get there. This act has always been positively received and lets a long-lost buddy comprehend that their friends still care and are there for them in spite of stigma. I recommend every unit replicate this simple social media template and have the fortitude to look out for each other as we have.
During the past decade, many veteran-led programs have emerged to help veterans through bouts of mental illness. The Headstrong Project operates in 36 major cities, offering free and easy access to mental health treatment for all post-9/11 veterans regardless of discharge status. Objective Zero operates a peer support platform through an app. The Accelerating Veterans Recovery Outdoors Act was recently signed into law by President Donald Trump for veterans interested in seeking treatment in an outdoors environment. I know from experience that recreational therapy is extremely effective.
There are myriad other resources and community-led initiatives that can help. If one of those I listed isn't the right resource for you or your buddies, try another or build your own. We are all in this together, and we need to keep finding solutions as a community.
Doing pushups online to raise awareness is good exercise, but consider the impact you can make when one of your friends needs your help. You know your friend is more than a number. You know where they've been and who they are, and that makes a huge difference in their lives. Keep in touch with your friends.
If you are in crisis, remember to reach out. If you can't reach someone you know, you can call the national suicide prevention hotline at 800-273-8255.
It can be hard to reach out for help, but through the years, I have been honored to witness peer support at its finest and how that can make a real difference for someone in the struggle. The weight of our current hard times is real and can send veterans into crisis for a number of understandable reasons. Doesn't COVID-19 feel kind of like a deployment? Call your buddies. Keep up the good fight.