BREVARD COUNTY, Fla. — Here in the Sunshine State, it's a dark time for manatees. Roughly one out of every seven sea cows in Florida has died so far in 2021, a record number of fatalities that's triggering new legislation designed to help wildlife cops save more of the mammals.
Proposed Aug. 9 by US Reps. Vern Buchanan and Darren Soto, the bipartisan Manatee Protection Act would change the West Indian manatee's federal protected status from "threatened" to "endangered." That new designation under the Endangered Species Act would not only direct more money to protect vulnerable habitats but also put people on notice that messing with manatees sparks criminal convictions.
"These mass deaths should alarm us all and incite us to take immediate action to protect these precious mammals," Soto said in a news release. "By adding the West Indian manatee to the ESA's endangered list, we are ensuring that necessary steps are taken to prevent any more unnecessary deaths."
On July 29, Buchanan announced that the US House transferred $2 million to the US Fish and Wildlife Service to probe why so many manatees are dying.
US Fish and Wildlife Service agents work alongside the Florida Fish and Wildlife Conservation Commission's Division of Law Enforcement to protect manatees. The Sunshine State's Florida Manatee Sanctuary Act of 1978 makes it "unlawful for any person, at any time, intentionally or negligently, to annoy, molest, harass, or disturb any manatee."
Florida officials estimate that 1,003 manatees have died so far this year, surpassing the previous record of 830 deaths in 2013. Federal scientists now peg the number of West Indian manatees in the southeastern US and Puerto Rico at around 6,500 animals, mostly in Florida.
"We don't think it had to ever get to this point," Patrick Rose, executive director of the nonprofit Save the Manatee Club, told Coffee or Die Magazine.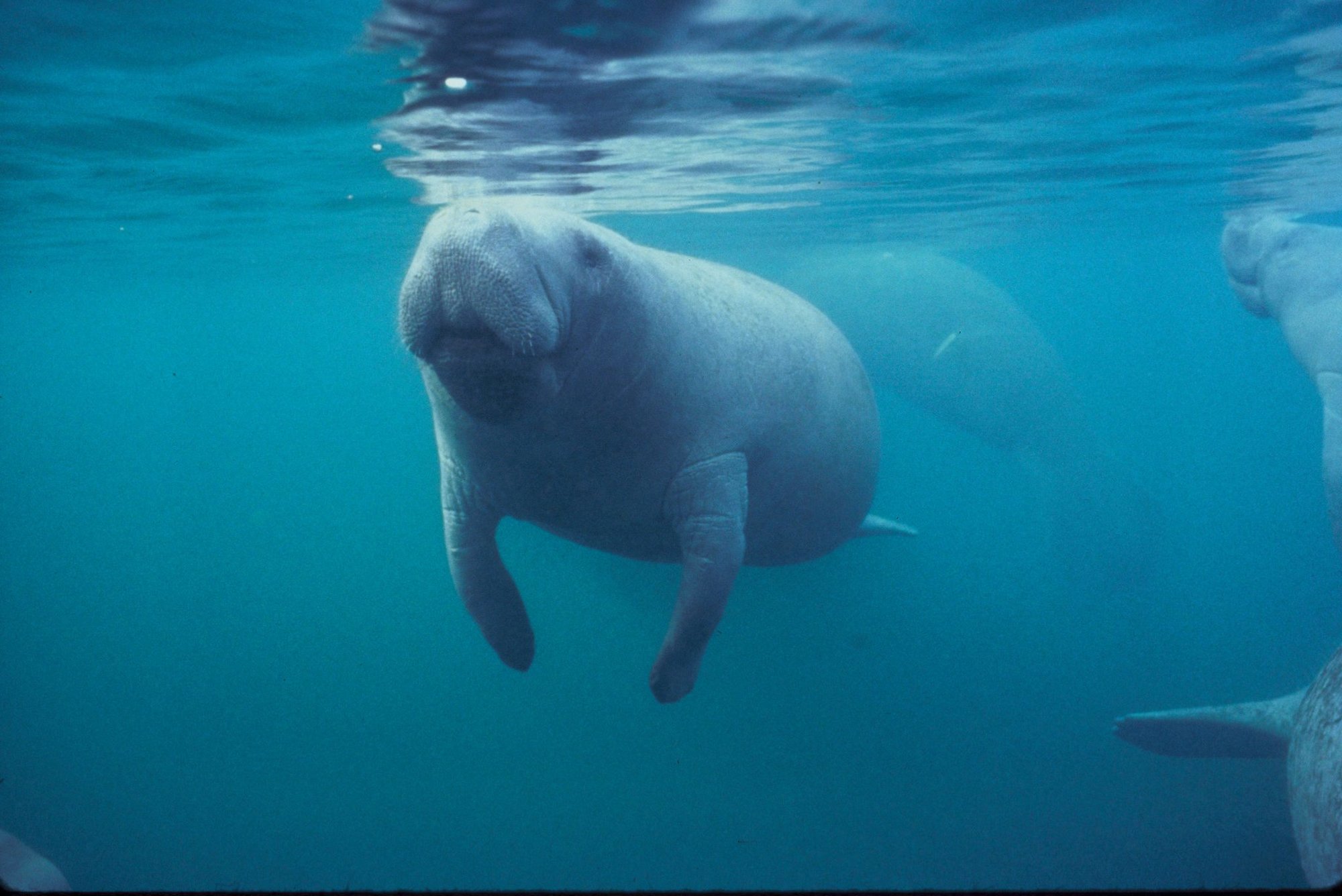 To Rose, manatees never should've been removed from the endangered list in the first place. State and federal actions in the wake of the 1973 Endangered Species Act helped sea cow numbers rebound, thanks to stricter enforcement of boat speed regulations, anti-harassment efforts, and initiatives designed to boost the animal's natural habitat, especially the seagrass fields they depend on to survive.
Rose said leaking septic tanks, agricultural runoff, and untreated sewage are causing algae blooms that block out the sunlight seagrasses need to grow. An adult manatee can tip the scales at more than 3,500 pounds. To maintain the bulk, the animals need to munch up to 15% of their body weight daily in seagrass and other underwater vegetation.
That's why the biggest killer of sea cows today is starvation.
"It's not like people are setting out to cause this problem, but our laws and our rules and the consequences for not meeting those standards are not very severe," Rose said. "It's not because they're brazenly wanting not to comply but rather, the consequences of failing to comply or even have the standards high enough to begin with where, if you did comply, that you still couldn't take care of the problem. And that's a big part of it."
Manatees are shy creatures, leading mostly solitary lives with half of their days spent sleeping in the water. Calls for larding their lagoons with supplementary forage might be in vain, Rose said.
"The idea at this point is there's no way we're going to be able to replace all the food that they have lost," Rose said. "But the concept is to be looking closely at the animal's body condition and health and so forth and as they aggregate again, back at these warm water sources this winter, to be carefully assessing the condition of the manatees. And if it's warranted and biologically and physiologically likely to be accepted, then you would provide them different types of forage, see how well they receive it, see what you know, and then evaluate whether more should be done or not."
US Fish and Wildlife Service officials directed Coffee or Die to the agency's latest bulletin blueprinting how the service will save the sea cow. It starts with an Incident Command System that draws together federal, state, and local governments, plus private partners, to protect the manatees. The partner organizations include the Florida Department of Environmental Protection, St. Johns River Water Management District, Indian River Lagoon National Estuary Program, Brevard County, and Florida Power and Light.
In mid-November, manatees began migrating to power stations where the plants' warm water discharges help keep manatees from freezing to death.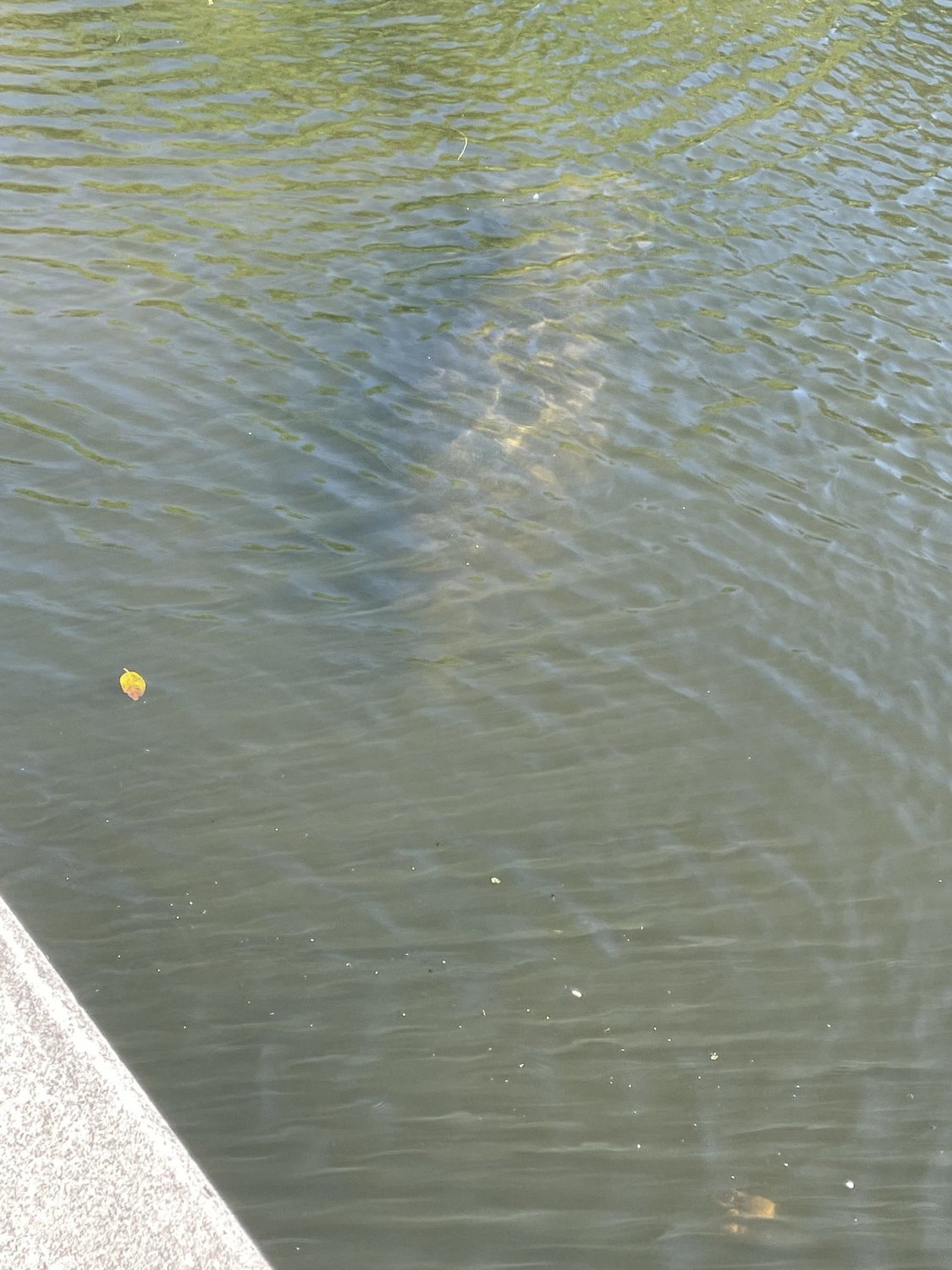 Federal officials told Coffee or Die that readers could help law enforcement officers this winter by:



Calling the federal Wildlife Alert toll-free number 1-888-404-FWCC (1-888-404-3922) or texting #FWC or *FWC on a cellphone if you see a sick, injured, dead, or tagged manatee.




Wearing polarized sunglasses while boating, keeping a lookout for signs of manatees such as the circular "footprints" they trace on the top of the water or their snouts sticking up out the water.




Looking at but never touching the manatees. Keep your distance when boating, even if you're steering a canoe, kayak, or paddleboard. Be a good role model for others so that they learn how to watch and enjoy manatees without disturbing the animals.



In the Sunshine State, officials urged others interested in joining law enforcement to consider a career as a sworn officer who protects manatees and other Florida creatures.
Successful applicants get unique training in fish and wildlife conservation laws, land navigation, identifying species, investigating vessel accidents, water survival skills, and man-tracking suspects across 37 million acres of Florida's wildlands.
Read Next: