When an 8-year-old Florida boy ran away from home on Sunday, May 8, the cops knew they needed the urgent services of Maverick and his super sniffer.
Maverick, the Cocoa Police Department's 2-year-old Western shepherd working dog, found the kid 45 minutes after the boy popped the screen on his bedroom window and skedaddled.
Cocoa Police Officer Dan Rhoades told Coffee or Die Magazine the 8-year-old was "known for doing this" and "he's done this a couple of times before."
A K9 officer since 2012, Rhoades said he wasn't even on duty with Maverick when he got the call about the runaway. He was pulling into the department parking lot after 7:30 p.m. when his sergeant told him to fetch Maverick.
To put Maverick on the boy's trail, Rhoades used a "scent piece" — the child's bedroom pillowcase — and set it on the ground near the window.
"They get a scent picture like we would get a visual picture," Rhoades said. "From there, I told him to 'track.'"
Maverick trotted across the backyard to where a chain-link fence connected to a privacy barrier. His head went up — handlers call that sort of body language a "proximity alert," which tells them that the dog senses the quarry nearby — and then Maverick started bracketing, walking to the edges of the scent to pinpoint the source.
Rhoades compared it to the way forward observers in the military will bracket artillery fire to put a round on target.
"They're using their nose, so it's a little bit different," Rhoades said. "He'll actually pinpoint where the odor is."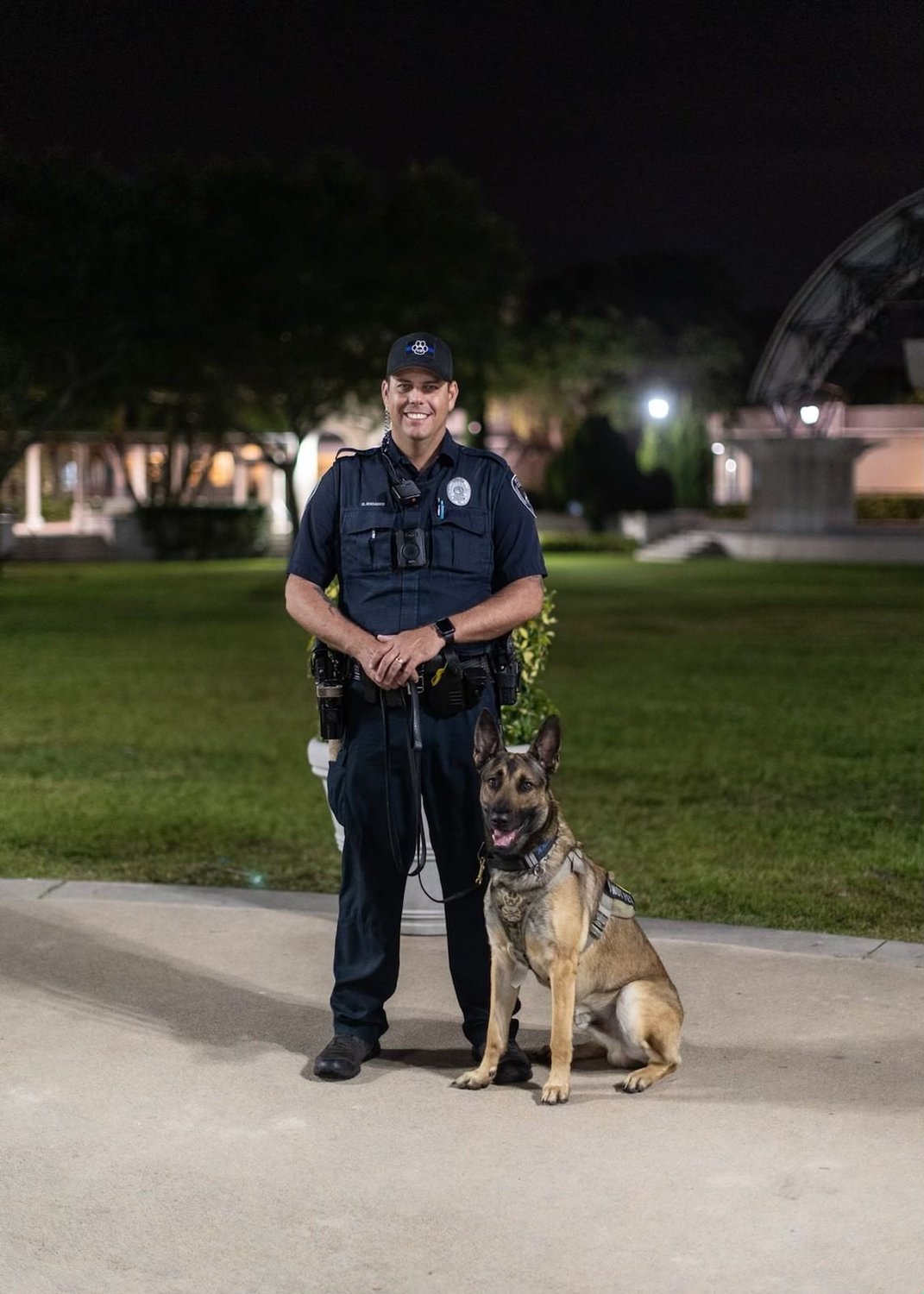 Rhoades recalled turning to a fellow officer and saying, "Hey, we're close to this kid. He's somewhere right here."
Maverick started sniffing again, walking along the privacy fence to a dead vehicle pushed parallel to the fence at the edge of the property line. Maverick started walking around the car, telling the officers where the kid was hiding.
Maverick isn't trained to bite someone at the end of his pursuit, so he just kept staring at the runaway.
"He was bedded down," Rhoades said. "There was absolutely no way that a helicopter or the officers would have found him."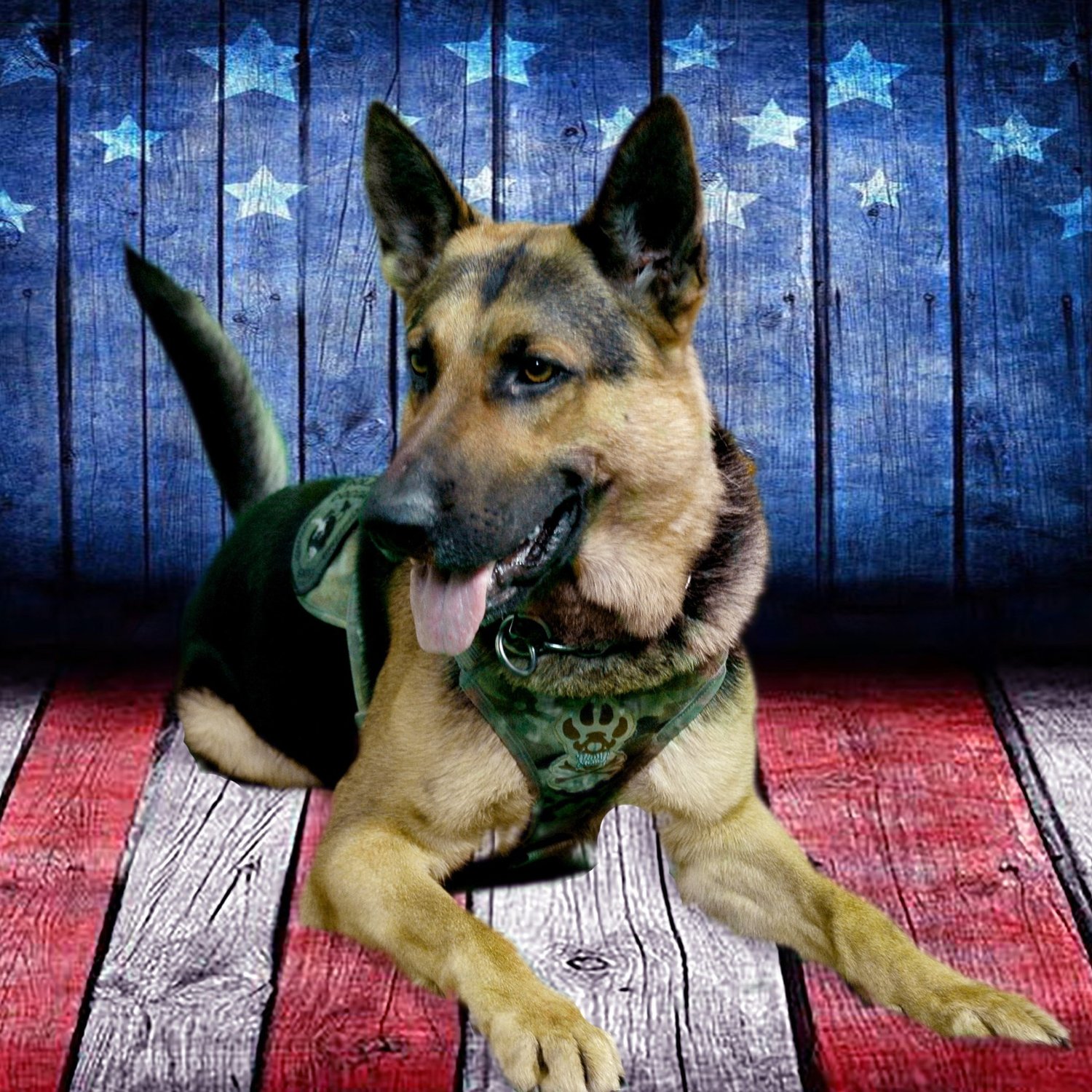 For his good deed, Maverick received the reward of his favorite toy — a burlap sack — and some affectionate petting.
"He's very responsive to affection," Rhoades said. "I picked him up and loved on him, gave him hugs and you could see him get all excited about it."
The thing was, Maverick was a rookie, and the hunt for the missing child was his first real mission. He was only 12 weeks old when the police department adopted him for training. Most agencies obtain working dogs that are a year old and have been trained.
Maverick is one of two dogs the Cocoa Police Department trained as puppies. The department also has a dog that specializes in detecting narcotics and searching buildings and wide areas for people, plus a coonhound that buddies up with crime victims.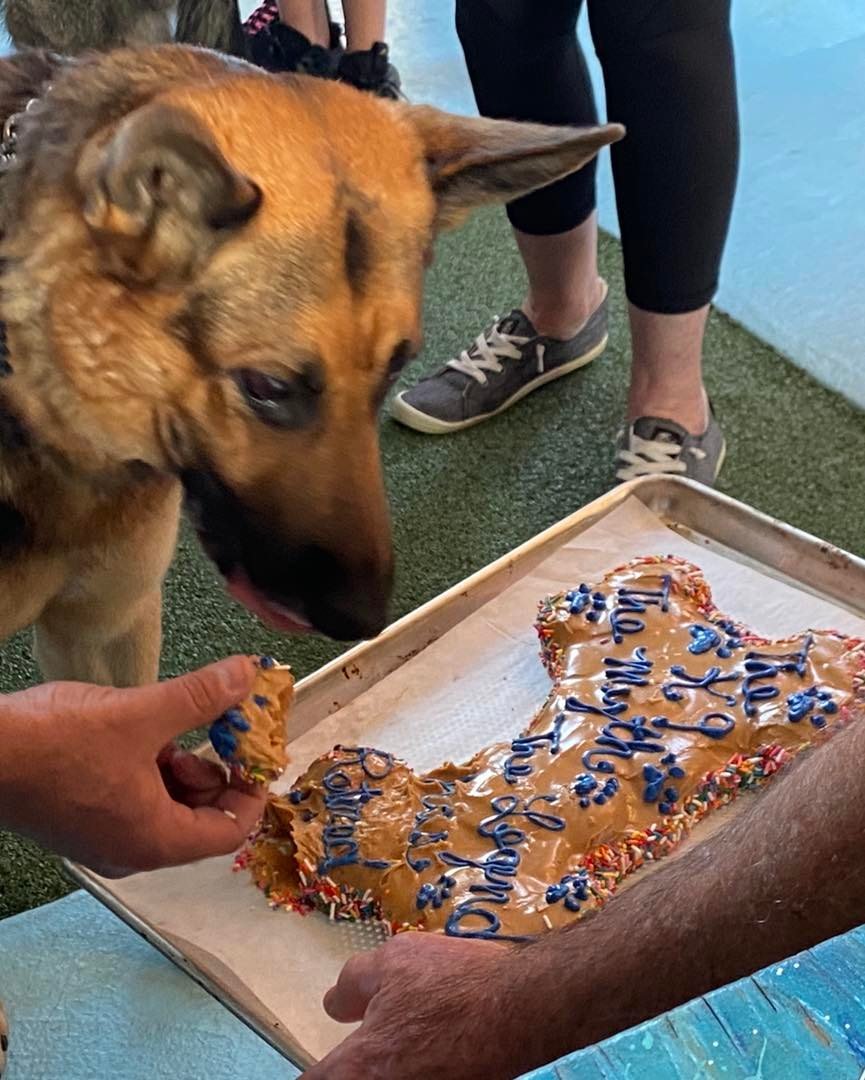 Maverick has some big paw prints to fill. He replaced Bear, a SWAT dog highly skilled at tracking fleeing suspects, locating missing people, and ferreting out narcotics. Bear retired after eight years on the beat, but not before he won a nationally televised competition, America's Top Dog, in 2020.
The sergeant summoned Maverick because the only other option was waiting on a sheriff's deputy to bring out a bloodhound, and that would've taken a lot longer.
"There's no telling what could happen to this kid in an hour, right?" Rhoades said. "I'm sure the sheriff's bloodhound could have found him also. But you know, they're not there now. I was there. Right then and there."
Read Next: