The US Supreme Court on Monday declined to hear a veteran's case against federal police officers after he was injured during an arrest at a US Department of Veterans Affairs hospital.
In 2016, Vietnam veteran and retired US Department of Homeland Security employee José Oliva walked into an El Paso, Texas, VA hospital for a dental appointment. The 70-year-old walked out needing two shoulder surgeries and treatment for his throat, eardrum, and hand, after an altercation with federal police in the security line at the hospital.
Oliva said the officers targeted him after he failed to show his ID, which he tried to explain was out of reach in a metal detector bin with his other belongings, according to Forbes. Surveillance video shows one officer forcing Oliva into a chokehold as he began to walk through the metal detector. Footage shows the officer take Oliva to the ground, and two other officers are seen helping to restrain and handcuff him.
The officers arrested Oliva for disorderly conduct, but the charge was later dropped. Oliva said he was on the operating table within a week for a shoulder injury.
"I feared for my life," Oliva told Forbes. "I survived the bloodiest year in Vietnam, and here I was fearing for my life as these officers beat and choked me in a VA hospital in my own hometown. It was three against one, and they had guns. I knew better than to resist."
In September 2020, a federal appeals court dismissed Oliva's attempt to sue the officers for violating his civil rights. While federal law allows individuals to sue state and local law enforcement, the law doesn't cover federal agents, ABC News reported.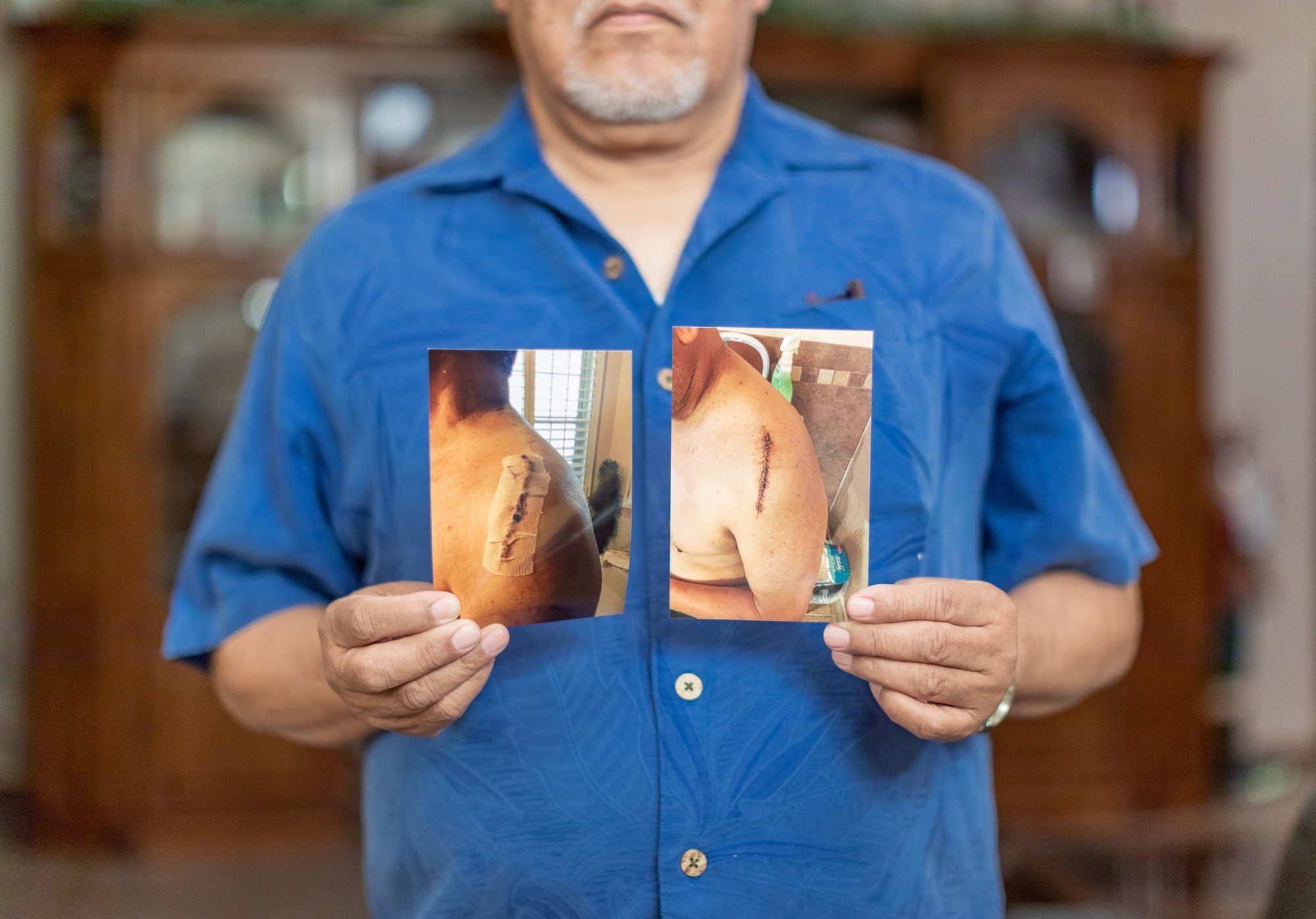 The Supreme Court began to close that loophole in 1971, when it ruled that Webster Bivens, who had his home searched and was cuffed and strip-searched without a warrant, could sue the federal narcotics agents who infringed on his Fourth Amendment rights. However, the 5th US Circuit Court of Appeals ruled Oliva's case differed too much from the precedent established in the Bivens case and ultimately ruled that existing case law shielded the officers from civil liability.
Oliva and his lawyers at the Institute for Justice asked the Supreme Court to take up the case. On Monday, the justices declined to hear it.
"I will never give up," Oliva is quoted as saying in an Institute for Justice release after the ruling. "As we say in the military: duty, honor, country. We leave no one behind, and we don't give up."
Read Next: Soldier Who Lost Hands in Explosion Won 2 Oscars for Portraying World War II Veteran