Sometimes things go wrong. Horribly wrong. But whatever the scale of the disaster, we have to find a way to overcome it in the long run. A lot of people focus on gear — which is of utmost importance in an emergency — but instead of nitpicking equipment, let's look at some of the more personal and universal aspects of surviving.
I recently dove into Jeff Kirkham and Jason Ross's new post-apocalyptic novel "Black Autumn" for some pro-tips that could save or destroy you in a crisis. It may seem counterintuitive to reference a fictional novel for survival strategy, but the authors aren't your run-of-the-mill wordsmiths: Kirkham is a career U.S. Army Special Forces soldier with multiple deployments under his belt, and Ross is the co-founder of ReadyMan.com — a website that provides tools and training for mastering "the art of self-reliance."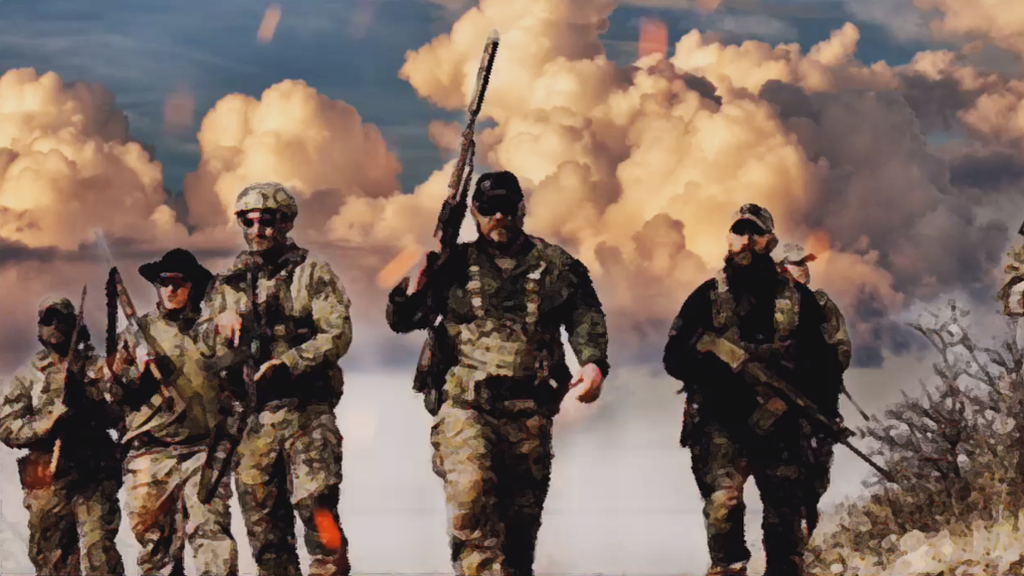 Without further delay, here are five key lessons:
Stay Calm
This may seem obvious, but we need to stay calm, no matter what's happening around us. "Getting into a fight is a thinking man's game. The same goes for survival," said Kirkham. This doesn't just apply to the end of the world — keeping calm is beneficial in just about any circumstance.
A few years ago, my uncle and I made some navigational mistakes in the Alaskan wilderness, which led to us facing a white water torrent where we had expected a creek. Instead of panicking and rushing to a dangerous solution, we kept calm and found a safe way around.
It can be easy to let fear drive your decision making process, but don't!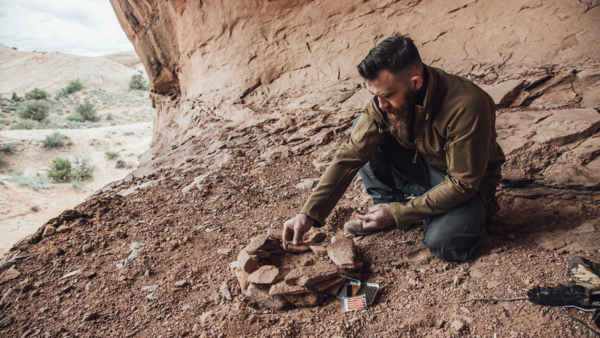 Work Together
No one can make it alone in life. This is especially true in an emergency. Working and living with others has a massive array of benefits, from physical security to an assortment of different skills and personalities. A well-synthesized group can be an incredibly strong social unit.
In "Black Autumn," characters from a homestead decide to co-opt some people living and working in nearby towns. This not only prevents violence in several cases, but also brings new people into the group. "The single most important aspect of any survival situation is the community around you," Kirkham said. "If it's a good community, you're good. If it's evil, you're probably gonna be roasted on the spit."
To try to survive alone, or in a tiny group, would not be a long-term solution. For a small group, even a minor challenge or threat could become an existential one, so whatever you do, make sure to play well with others.
People aren't like wolverines — we are social and do our best work in the company of others.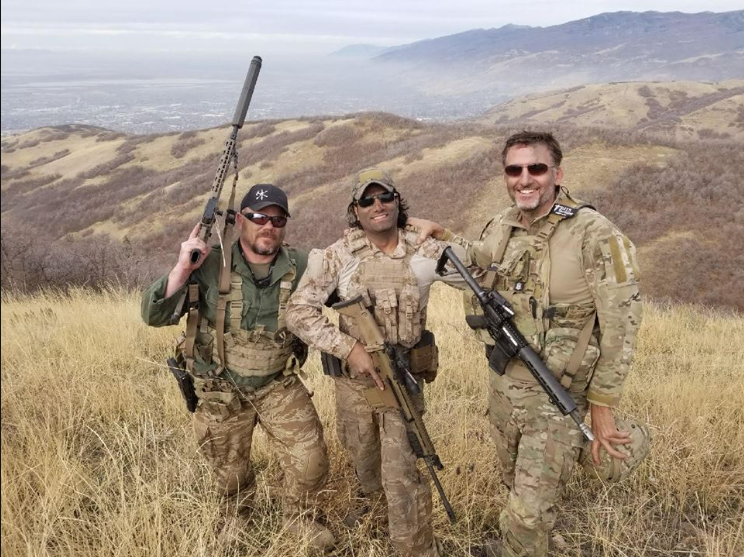 Stay in Shape
This should go without saying: physical, emotional, and psychological conditioning matter. Keep yourself exercised in all three aspects. Being in poor shape makes everything difficult, from walking up hills to getting out of bed.
This especially goes for endurance. Running doesn't look as cool as weight lifting does, but a strong cardiovascular system is indispensable. That being said, there's more than just running when it comes to endurance. "Work endurance is paramount," said Kirkham. "Just because you can run for 20 miles, doesn't mean you can swing a pick axe for two hours."
And don't forget your mind. Read books, play chess, keep your mind active and agile. Challenge yourself to solve problems in your everyday life. One of the most important traits for anyone facing difficulty is adaptability, and if you keep your mind sharp, that becomes a whole lot easier.
Life in the outdoors takes a hard physical and emotional toll, especially as days roll into weeks and months, so make sure to have some form of psychological release. A good first step is to learn to be emotionally honest with yourself and others. Learn to talk about your problems with those close to you and find ways to address concerns as a larger group.
Work with the Gear You Have
Gear can be a real sticking point. Yes, you need to have a basic gear list (hiking around barefoot is really awful), but once you have the gear you absolutely need, focus on skills.
Don't waste time pining for equipment you wish you had, and don't drive yourself into debt buying a bunch of high-tech gizmos. It's a lot better to have basic, functional gear and spend time learning to use it. As a former Special Forces soldier, Kirkham knows what it's like to go into a hairy situation without the perfect gear: "You've heard the saying before, 'You don't go to war with the tools you want, but the tools you have,' and that's definitely true."
A beat-up old Winchester rifle that you shoot every week is a far better tool than a SCAR that never leaves the closet. Skillsets far outweigh the tools themselves, though it's nice to have both!
So, whatever you have on hand, from camping to communications gear, learn to use it and use it often.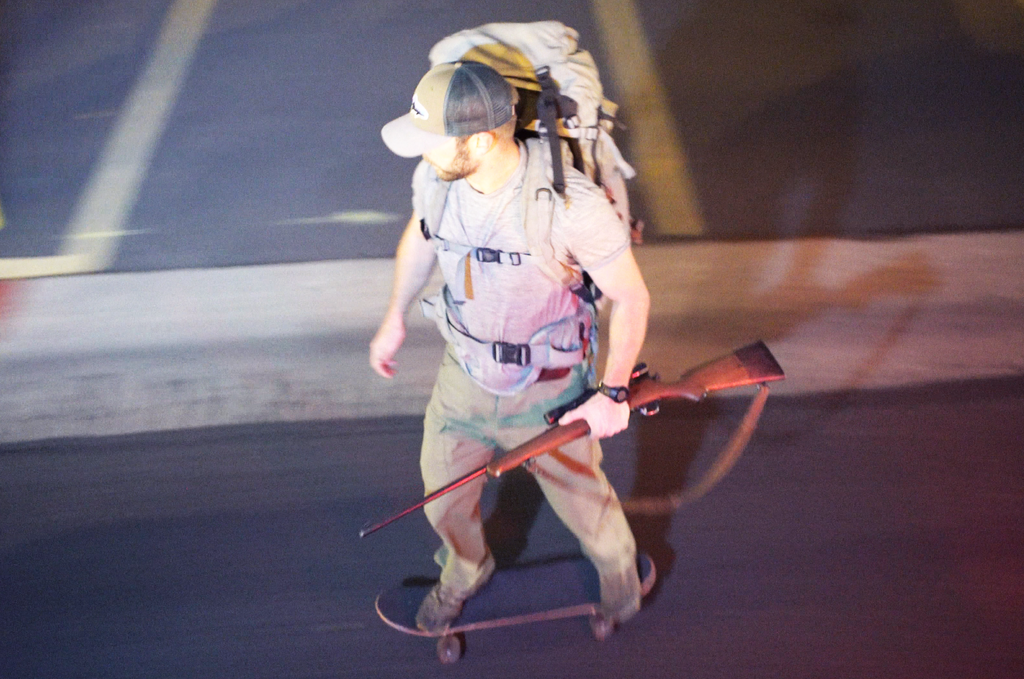 Know the Difference Between Force and Power
This can be a tough one.
A lot of people think that force is power and vice versa. In reality, the opposite is true. The more force you have to use to maintain your position, the less power you have. In a way, simply using force at all is a sign that your power is slipping. So, find peaceful and gentle ways of mediating disputes.
In "Black Autumn," the main characters use biological warfare to drive off their unwanted neighbors early in the story. The homesteaders make no attempt to negotiate, they strike first and strike hard. But this use of force only hurts them later when their neighbors attack and a gunfight ensues.
Never risk a confrontation when you can talk things out. Acting out of anger and violent urges will only make your list of enemies longer, and it will come back to bite you. "Warfare is not all guns and shooting people," Kirkham said. "It's a heck of a lot better to make allies than it is to make enemies."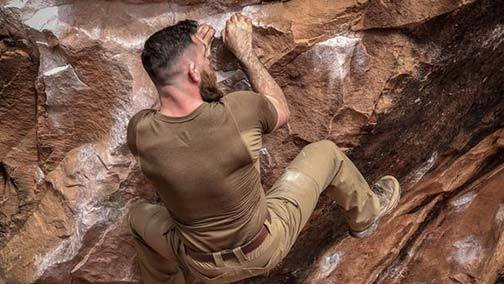 Surviving a crisis doesn't have to be a daunting task. Just keep your head screwed on straight, work with others, and avoid using force whenever possible. Instead of focusing on extensive and expensive gear lists, make sure that you stay in good physical and mental shape.
If you work as a group and are willing to swallow your pride and negotiate sometimes, you'll have far better chances during a catastrophe, whether it's a hurricane or the end of the world.