This article was originally published Aug. 21, 2020, on We Are The Mighty.
By Blake Stilwell
Military history is full of famous last stands — the Greeks at Thermopylae, Custer at Little Big Horn, the French Foreign Legion at Camarón — just to name a few. The last unit people might think of making a famous last stand are the Pope's personal bodyguards: the Swiss Guard.
But even though the men who would respond to an incident involving the Pope have traded poofy pants for tactical gear, and bladed weapons for Sig SG 550 rifles, those razor-sharp halberds weren't always just ceremonial. There was a time when the halberds, pikes, and swords carried by the ceremonial guards were the latest in military technology. The Swiss Guard are, after all, the oldest, continuous standing army in the world.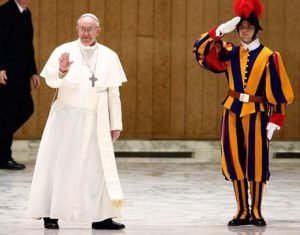 In 1527, the Holy Roman Emperor Charles V had just beat down the French in Italy. the only problem was, he couldn't afford to pay the massive army he used to do it. Understandably pissed, the 34,000-strong army began to march on Rome, believing the Papal States would be an easy target to sack and pillage. They were right… for the most part.
On May 6, 1527, that army broke through Rome's defenders and looted and pillaged the city for 12 days.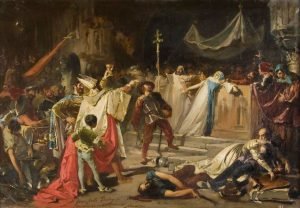 But the city didn't just roll over for the renegade army.
Defending Rome was a militia made up of 5,000 and 189 of the Pope's Swiss Guard. Of those, around 40 or so escorted Pope Clement VII to safety – and they were the only survivors of the assault. The rest were slaughtered, choosing to hold their ground in the Vatican.
While that number seems like a horrifying loss for the Swiss Guards, consider that the elite unit reduced the fighting force of the Imperial Army by three-quarters. Of the 20,000 troops that moved to storm the city of Rome, 15,000 were killed or injured by the city's defenders.