Texas Hill Country is 100 proof, pure, unfiltered America. It's littered with deer, filled to the brim with pickup trucks and American flags, and there's no shortage of fine folks who would likely give you the shirt off their back if you asked — though, in my experience, you'd be better off asking where to find the best plate of barbecue.
Unfortunately, Hill Country is also filled with cactus, uneven land that will make your ankles sweat, and brush so thick you need to get on your belly and crawl to get through it. That's exactly what 14 two-man TACP teams competing in the US Air Force's 2020 Lightning Challenge did on their third day of competition during the night land navigation course.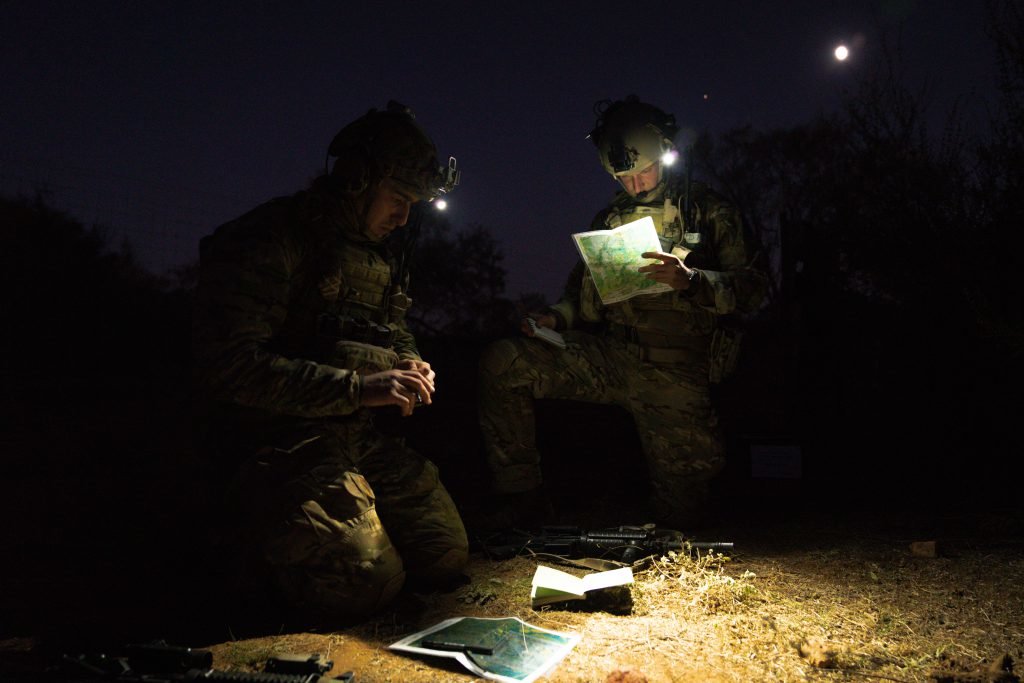 The competitors moved from Fort Hood to Reveille Peak Ranch near Burnet, Texas, the previous evening, where they immediately went into what was supposed to be a day land navigation iteration, but they ran short on daylight and had to move through the majority of the course in the dark. In the rain, in the wind. After already completing a 12-mile ruck march earlier that morning.
The next morning at first light, the competitors worked their way through a variety of range complexes that challenged their rifle and pistol marksmanship skills. The precision range required each TACP, in full kit, to approach the staging area with two 10-round magazines ready to rock. Then, after the signal to start, they moved forward and engaged five targets at varying distances — all placed on an uphill incline from them — from both prone and from behind cover. It didn't look easy. It was probably harder than it looked.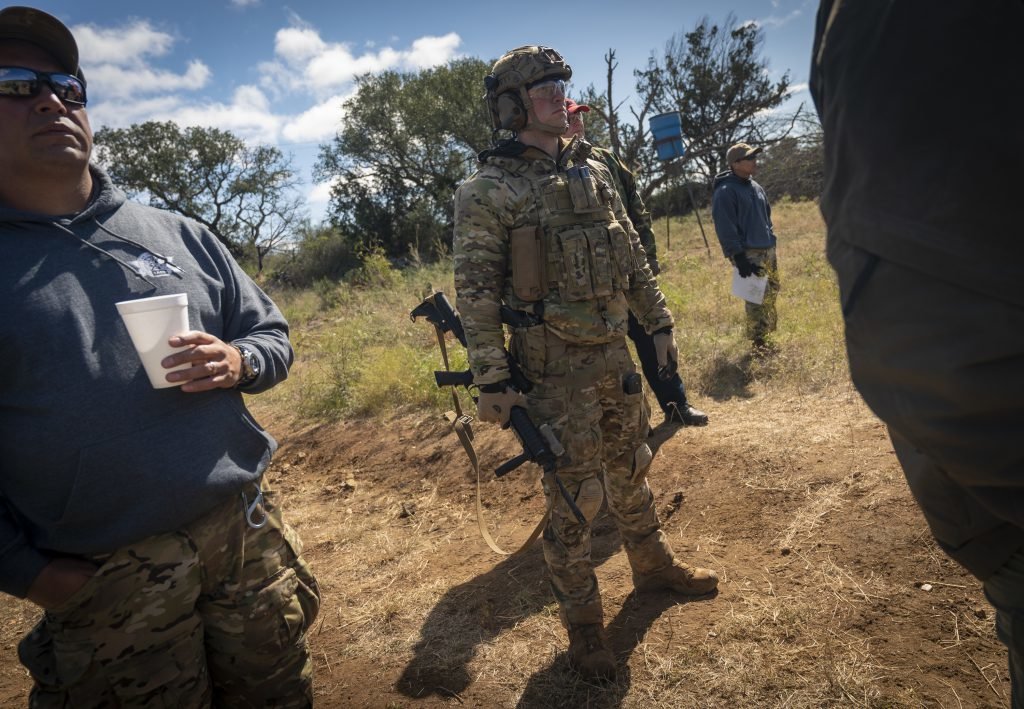 Not far away, vehicles riddled with bullet holes littered another range where the dynamic shooting event took place. Each TACP specialist moved from vehicle to vehicle, engaging targets in a simulated firefight, before eventually arriving at a full-body dummy representing a down teammate. Never leaving a man behind, whether in combat or training, the TACP then dragged the dummy uphill toward the finish line.
By 1900, the sun was sinking deep below the hills. For the first time this week, the weather was chilly but sans rain or wind. The blue sky dissolved into a beautiful palette of deep oranges and yellows. The teams were staged at predetermined start points, where they would step off into the bush, the thorns, the cactus, and navigate Hill Country over the course of the next three hours.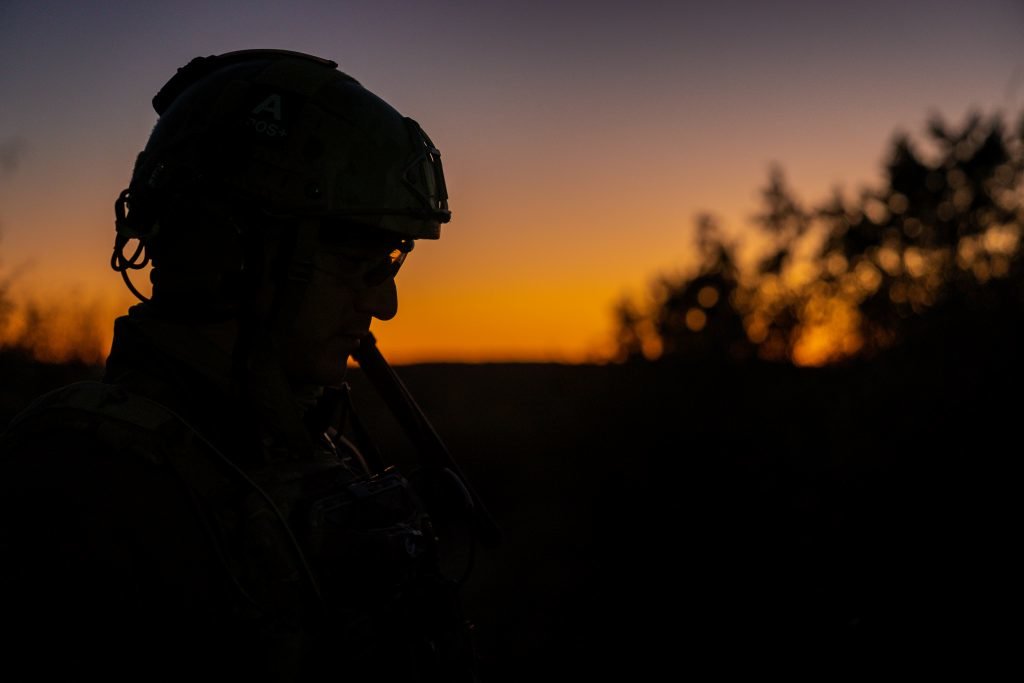 One competitor, Staff Sgt. Brandon Cooke from the 14th Air Support Operations Squadron, was still recovering from the previous night's land navigation course. He had stepped off a ledge and into a pile of cactus. He was treated by the medics, but they weren't able to remove all of the needles.
"Got some good sensations going on," he said in a brief interview before stepping off. "Hopefully won't have a repeat of that tonight."
Texas Hill Country may be as beautiful as it is unforgiving, but neither beauty nor prickly obstacle has ever stopped a TACP from completing their mission. Tonight will be no different.