The new Taliban government in Afghanistan called for peace between Russia and Ukraine in an official statement today. In a statement posted to Twitter, Taliban Ministry of Foreign Affairs spokesperson Abdul Qahar Balkhi called for "restraint by both parties" as Russian forces continue to attack Ukraine.
The statement emphasized the Taliban's own "foreign policy of neutrality," pleading with both Russia and Ukraine "to resolve the crisis through dialogue and peaceful means."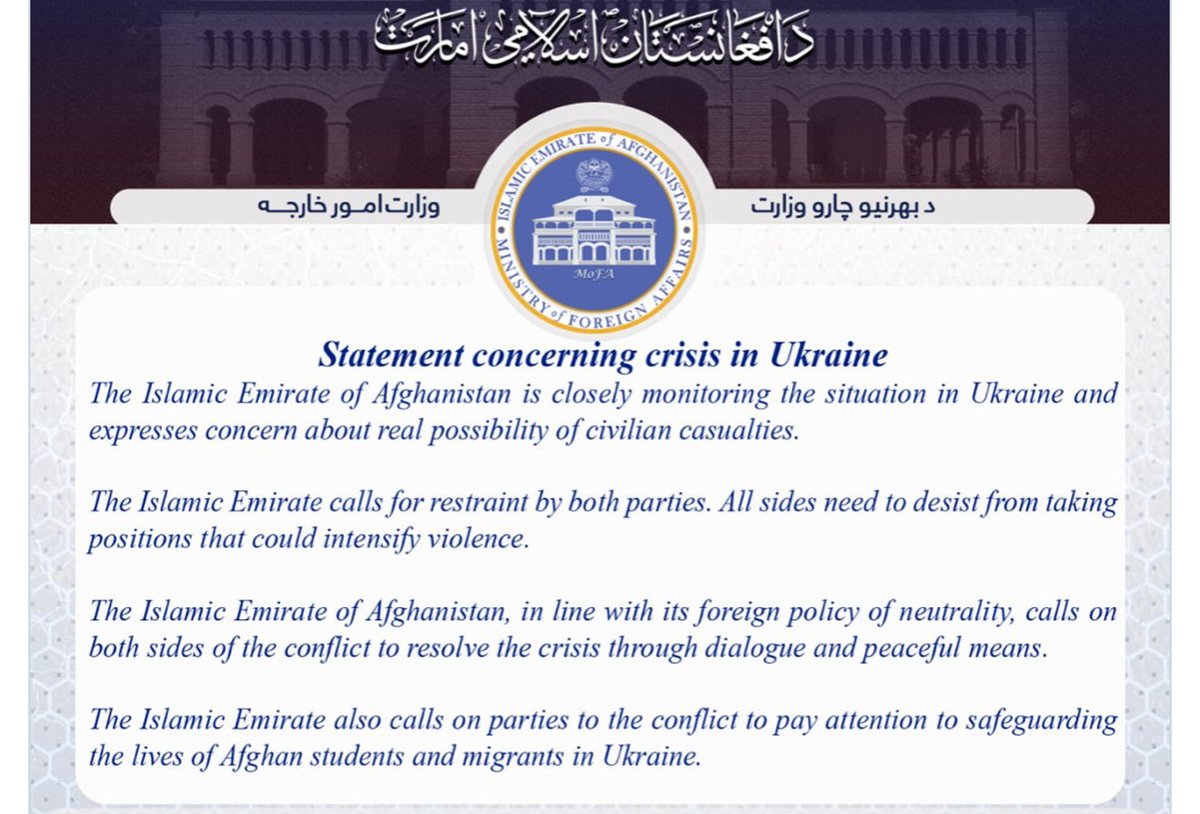 "The Islamic Emirate calls for restraint by both parties. All sides need to desist from taking positions that could intensify violence," the Taliban said in the statement.
The statement also called on "parties to the conflict to pay attention to safeguarding the lives of Afghan students and migrants in Ukraine."
Read Next: Kyiv Civilians Flee as Russian Ground Forces Draw Near